Key Points
William P. Quentell is an American inventor born in 1861.
He is most well known for inventing the Keystone and Postal typewriters, which did reach commercial production.
He also invented various machines, including a cotton picker, cotton harvester, typesetter, and printing press.
With at least 33 patents in the U.S. alone, William Prehn Quentell was responsible for many inventions and is one of the greatest innovators of his time. He is relatively unknown in modern times, but his most notable patents are those of the typewriter and calculating machines. However, Quentell was a man of many talents. He worked as a stockbroker on Wall Street, then at Atwood Violett & Co., and later at the New York Cotton Exchange. He started his own company to produce typewriters, but unfortunately, it failed. Undeterred, he refused to give up on his dream and went on to start another typewriter company. This time he succeeded, and his Postal Typewriter became a sensation, manufacturing over 30,000 units.
Who Was William Prehn Quentell?
William Prehn Quentell was an American inventor. He is known to be a holder of at least 33 patents in the United States of America and several others in countries such as Great Britain, Canada, France, and Germany.
Quick Facts
Full Name

William Prehn Quentell

Birth

January 8, 1861

Death

January 23, 1932

Children

Olga Marie (1900), Gladys Agnes (1901)

Nationality

American

Place of Birth

New Orleans, USA

Fields of Expertise

["Inventor"]

Institutions

Liverpool College

Contributions

Calculating machines, typewriters, printing machines, Can soldiering machine, Lamp extinguisher, GlobeGothic font of type, Hand cotton picker, Cotton harvester, Typesetting machine, The printing press
Mr. Quentell accrued his patents in 40 years. He acquired his last known patent in 1931, exactly one year before his death. Although he held many patents, William Prehn Quentell's notable patents are those of the typewriter and calculating machines. The former was his first patent, which explains why it was very important to him and to those that know him.
Before he got his first patent (the typewriter patent), William Prehn Quentell worked with De Kerniea James Thomas Hiett, a famous engineer. Thanks to the closeness the two developed, Hiett assigned one of his typewriter patents (US547146) to Quentell.
After working with Hiett for a few years, Prehn shifted gears. By the early 1900s, William Prehn Quentell was working with Franklin Judge, another renowned inventor. The two worked closely to produce the first models of calculating machines and typewriters.
Although a lot can be said about William Prehn Quentell's inventions. He used most of his early years of the 20th century to invent adding machines and calculators. The two typewriters were adversely mentioned during the time.
William Prehn Quentell did not work with Franklin Judge alone. During these early days of innovation and invention of adding, calculating machines and typewriters among other machines, Mr. Quentell also worked with Frederick Arthur Hart.
Mr. Hart is one of the renowned men who helped to design the Underwood Combined Typewriting and Calculating Machine. Although he started working on the designing and development of the typewriter and calculating machines as early as 1900, Quentell received his first patent (US881717) in 1908. The second patent (US888262), came in shortly afterward.
According to Quentell, the operation of his calculating machine was quite simple. The inventor knew what to do for his calculating machine to work optimally. The first thing that anyone using the machine had to do was to slide the machine's cross rods.
This then resulted in number 39 depressing the bar, thus tilting it. After the tilt, the number is freed from the detent blade and the spring that is attached to it. This whole process snaps the bar stud, which locks the key stem, thus depressing it further.
Early Life
William Prehn Quentell was born in New Orleans on January 8, 1861, to Wilhem/William Reinhard Conrad Quentell and Marie Therese Corine Baquie Quentell. His father was born in Bremen, Germany, on March 1, 1823. When he was barely 10 years old, Wilhelm's family relocated to the United States of America.
After William Prehn Quentell was born, the family moved to England. While there in Liverpool, William Sr. started a merchant company called Quentell William and Co. It is while here, a few months after William Sr. started his company, that William Prehn Quentell's baby brother Carl August was born.
Career
William Prehn Quentell received his basic education in Liverpool and later at Liverpool College. After his college education, his father, together with his family, returned to New Orleans around 1876, where William Sr. died on January 12, 1877.
Perhaps, one of the things known about this typewriter and calculating machine inventor is that he worked as a stockbroker. For many years, William Prehn Quentell worked as a Wall Street stockbroker.
After that, William Prehn Quentell worked at Atwood Violett & Co. During this time, Atwood Violett was a renowned broker and banker. It should be remembered that Atwood was William Prehn Quentell's brother-in-law because he married Marie Olga.
William also worked as a broker at the New York Cotton Exchange. In 1902, around the time William was working at NYCE, he developed the early version of the postal typewriter.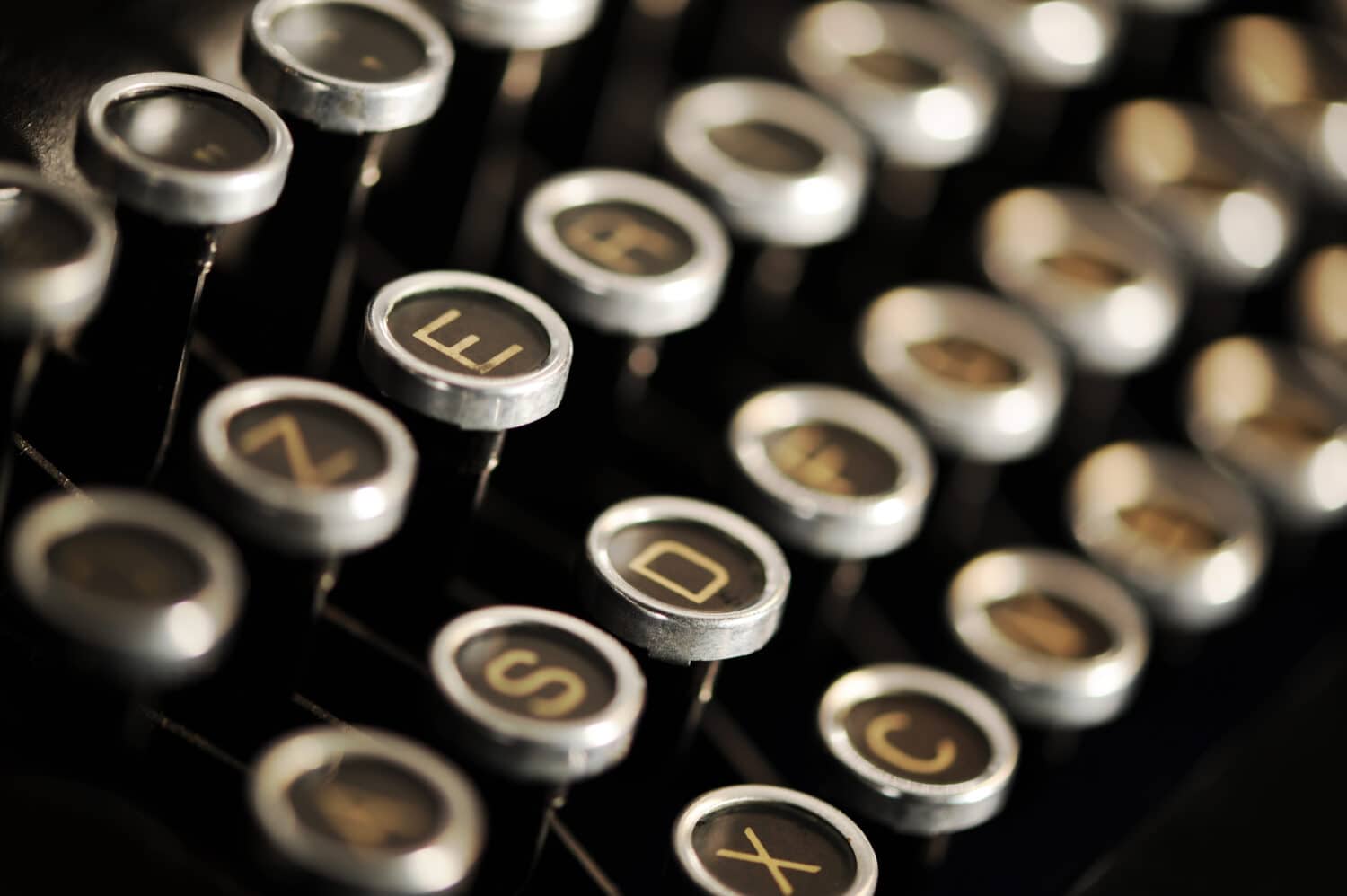 In all his years of serious invention, William wanted to find money to finally produce his typewriters. After many years of hard work, the calculating machine inventor finally started his company and set its headquarters in New York.
In 1899, William Prehn Quentell moved to Harrisburg, Pennsylvania. While here, William would be able to oversee the production of his Keystone typewriters. Sadly, this venture turned out to be unsuccessful.
Without relenting, William Prehn Quentell started a second typewriter manufacturing company with hopes that this time things would be different. True to his instincts, the second company, where William was general manager and vice president, enjoyed some sales. Over the following years, Postal Typewriter manufactured over 30,000 typewriters.
Although the company started with one model, it had produced over eight models by the time the company was closed. In the U.S. alone, Postal Typewriters had employed over 2,000 salesmen.
These sales agents took part in the process of ensuring the company exports Postal Typewriters to France, Austria, Russia, Great Britain, and Germany, among other European countries.
Of all historians and inventors, William Prehn Quentell gets little attention or few mentions. However, he is the man behind the Keystone and Postal typewriters that were used for many years in the early 1900s.
Company 1
Keystone Typewriter Company (New York)
Company 2
Postal Typewriter Company (New York then later moved to Norwalk, Connecticut)
What Did William Prehn Quentell Invent?
William Quentell only receives an occasional passing mention by most historians, mostly as the inventor of the Keystone and Postal typewriters. Quentell was trying for many years to get the financing together to manufacture his typewriters. In 1898 he was finally able to form a company in New York, and in 1899 he moved to Harrisburg, Pennsylvania, to oversee the production of his Keystone typewriter. However, his first typewriter venture was unsuccessful. In 1902, Quentell established another company for manufacturing typewriters, investing a large part of his own money and that of his partners from the Stock Exchange, like Nathaniel L. Carpenter. Quentell worked as a vice president and general manager of the Postal Typewriter Co. based first in New York and then (1904) in Norwalk, Connecticut, until 1909, when it was closed.
The Postal typewriter (see the upper image) enjoyed some popularity, and in the years the company was in business it produced about 30,000 typewriters among eight models. The company employed 2,000 salesmen in the U.S., and the typewriter was exported to Great Britain, Germany, Austria, France, and Russia. Besides the numerous patents for typewriting and calculating machines, he was a holder of many patents for various devices, which include:
Can soldiering machine (1892)

Lamp extinguisher (1893)

GlobeGothic font of type (1895)

Hand cotton picker (1905)

Cotton harvester (1906)

Typesetting machine (1907)

The printing press (1908)
William Prehn Quentell Marriage, Divorce, Children, and Personal Life
Net Worth
There is no information available about William Quentell's net worth.
Marriage
William Prehn Quentell married Agness Roberts on February 6, 1892, in Jackson County, Missouri. Together, they had two daughters.
Divorce
William died while he was still married.
Children
William Prehn Quentell and Agness Roberts were blessed with two daughters, born in New York: Olga Marie (3 May 1900-30 Oct. 1953), and Gladys Agnes (7 Aug. 1901-8 Feb. 1966)
Tragedy
William Prehn Quentell died on January 23, 1932, aged 71.
The image featured at the top of this post is ©Stokkete/Shutterstock.com.