Key Points
John Vincent Atanasoff was a gifted individual with accomplishments in mathematics, engineering and computer science.
He was the inventor of ABC computer, and was embroiled in a patent dispute with a fellow computer scientist and creator of ENIAC computer John Mauchly.
He spent his life innovating and creating various systems and technologies for the Armed and Naval forces of the United States.
He also founded Ordnance Engineering Corporation and kept inventing until his death in 1961.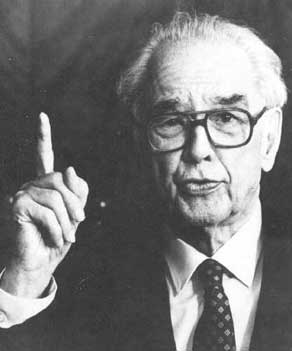 Who Was John Vincent Atanasoff?
John Vincent Atanasoff was an American engineer, physicist, mathematician, and computer scientist. He spurred major innovations in the field of computing, ultimately earning the nickname of "the father of the modern computer". In this regard, he is one of the most famous inventors in modern history.
Early Life
John Vincent Atanasoff was born to Ivan and Iva Atanasoff. Ivan was an electrical engineer, and his mother Iva was a teacher. Ivan's family was Bulgarian, and Ivan actually lost his father in the Bulgarian uprising.
Quick Facts
Full Name

John Vincent Atanasoff

Birth

October 3, 1903

Death

June 15, 1995

Net Worth

$1-3 million

Awards

Iowa Award
National Medal of Technology
Coors American Ingenuity Award
Order of the People's Republic of Bulgaria

Children

3

Nationality

American

Place of Birth

Hamilton, New York

Fields of Expertise

["Electrical Engineering","Computers"]

Institutions

Iowa State College, University of Wisconsin, United States Navy, United States Army, Ordnance Engineering Corporation

Contributions

Inventor of the Atanasoff-Berry computer, contributor to multiple scientific projects
Atanasoff was raised in Florida and showed a proclivity when it came to math. He was a very gifted student and breezed through his primary education, completing his high school in a mere two years. Atanasoff's education career advanced quickly: He earned a Bachelor's of Science degree from Iowa State University in 1926, then a Master's in Mathematics in 1926, also from Iowa State. From there, Atanasoff earned his Ph. D. from the University of Wisconsin, thus concluding his formal education.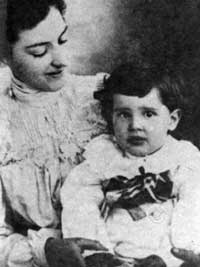 Career
Teaching
Atanasoff's first job out of college was to be a professor of mathematics and also a physicist. He worked there until 1941, and it was during this time that Atanasoff worked with Clifford Berry to develop the Atanasoff-Berry Computer.
In these areas, Atanasoff proved himself to be a skilled mathematician, physicist, and inventor. All of these principles came into play during his time as a teacher.
Patent Dispute
A discussion about the life of John Vincent Atanasoff is incomplete without discussing the patent dispute that he was involved in with the Atanasoff-Berry computer. This computer was never patented by either Atanasoff, Berry, or Iowa State University. During the time of its development, Atanasoff met repeatedly with John Mauchly, another computer scientist, and engineer. Mauchly was also doing computer work and helped IBM develop equipment on a revolving magnetic memory drum, a key component towards the development of a computer. Mauchly wound up earning a patent on that device, which eventually turned into the ENIAC computer.
That device would become part of a massive patent dispute, known as Honeywell vs. Sperry Rand. The case would take 135 days and involve the testimony of 77 individuals. It ultimately held that Mauchly and his co-inventor, J. Presper Eckert, actually derived the ENIAC computer from the ABC Computer of John Vincent Atanasoff. The case literally declared that Atanasoff was the inventor of the "automatic electronic computer." Specific meetings, notes, and letters from Mauchly to Atanasoff were used to come to this conclusion.
Military Service
Starting in 1942, Atanasoff worked for the United States Navy, working as the Chief of the Acoustics Division at the Naval Ordinance Laboratory. Atanasoff worked on numerous military-related projects there, including disarming mines, arming rockets, creating underwater bombs, and more. During this time, his extensive experience in math and physics were put to work.
Post-War Service
Atanasoff would later continue in his military service, leaving the Navy in 1949 to become the Chief Scientist for the Army Field Forces. He would wind up back at the Navy, managing the Navy Fuse Program, before he left for the public sector.
Ordnance Engineering Corporation
Atanasoff founded the Ordnance Engineering Corporation in 1952. The company worked in a variety of scientific, engineering, and research endeavors, all flowing from Atanasoff's computing and military work. It was a business success: In 1956, Atanasoff and his co-founder, David Beecher, sold the company to Aerojet General Corporation. Atanasoff would continue to work for Aerojet, serving as a Manager of the company's Atlantic Division until 1959, at which point he was elevated to the company's Vice President. He retired in 1961.
What Did John Vincent Atanasoff Invent?
Atanasoff-Berry Computer
Atanasoff's most notable invention was the invention of the Atanasoff-Berry Computer, sometimes also referred to as a Clifford Berry Computer. An electronic digital computer that he invented with Clifford Berry, a graduate student. The device was a predecessor to the digital computer and was capable of performing some mathematics equations, including certain algebra equations. Indeed, it was designed to be able to solve up to 29 different equations at the same time and had no broader purpose, including analyzing of facts, research, or logic beyond solving the equations.
One of the important facts to keep in mind is that the computer did not resemble anything approaching a modern computer. Data was entered with punch cards and capacitors were used as the device's memory storage. It also used vacuum-tube switches and had knobs that could be used for input. However, for the time, the device was considered revolutionary.
There were many specific facts about this computer that were particularly noteworthy. It was the first to use binary digits to represent all forms of data, the first to rely exclusively on electronics to perform all calculations, and the first to separate the computer's memory and computations.
Other Works
While the ABC Computer is Atanasoff's most famous work, it is not his only ones. Before his death, Atanasoff held 30 patents in a diverse array of areas, including a machine that would capture seismic sound waves, automated systems for postal sorting, and more.
John Vincent Atanasoff: Net Worth, Children, Family Life, and Death
Net Worth
Atanasoff's exact net worth is not specifically known, although his numerous scientific innovations and business success unquestionably enhanced his finances. His net worth was estimated by one source to be between $1-$3 million. In this regard, Atanasoff was far more successful than the average mathematician.
Marriage
Atanasoff had a larger family, as he was married twice. His first marriage was to Lura Meeks, and they were married in 1926. That marriage ended in divorce in 1949, and Meeks moved to Colorado with their children. Atanasoff would remarry later that year to Alice Crosby.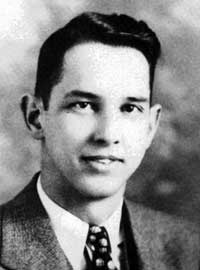 Children
Atanasoff had three children with his first wife, Lura: A daughter, Elsie, and twins, Joanne and John. He also had 10 grandchildren upon the time of his death.
Death
John Vincent Atanasoff died in Frederick, Maryland, at the age of 91. He was buried in nearby Mount Airy, Maryland. At the time of his death, he was said to have been battling a "lengthy illness," but the cause of his death was formally listed as a stroke.
John Vincent Atanasoff: Awards and Achievements
National Medal of Technology
The National Medal of Technology is the highest honor that an individual can receive in the United States for the contributions that someone made to the technological sector. The medal is ultimately awarded by the President of the United States. Atanasoff won this award in 1990 and was presented it by President George H.W. Bush.
Coors American Ingenuity Award
Atanasoff won this award in 1986 for his contributions to the technology and computing sector.
Order of the People's Republic of Bulgaria
This special award is given by the country of Bulgaria to Bulgarian citizens – or those with a connection to the country – based on their specific success in a variety of fields. Atanasoff won the award in 1985.
Iowa Award
This award is the highest award that can be given to someone related to Iowa by the state itself. Atanasoff won the award in 2001, six years after his passing.
John Vincent Atanasoff: Published Works and Books
Atanasoff has no books published under his name, though he is the subject of many. Furthermore, a collection of his papers – including biographical records, correspondence, invention records, and more – are available for public browsing at Iowa State University. Much of the world deals with the creation of the John Atanasoff and Clifford Berry Computer.
Next Up…