Key Points
Following a period spent at the University of Erlangen studying theology, Johann Reichold left to work as a private teacher. He would eventually become a parson at Dottenheim.
In spite of his religious position, Reichold was passionate about mathematics and engineering and gave lectures on both subjects.
He not only created a calculating machine, but also manufactured wooden clocks and instruments, including a pedometer device.
Johann Reichold – Biography, History and Inventions
Johann Reichold
Johann Christoph Reichold was born on 17 January, 1753, in Equarhofen (a small village, located some 90 km west of Nürnberg), in Bavaria, Germany, where his father, the parson Johann Georg Reichold was in service. The father—Johann Georg Reichold was born in Berneck, Switzerland, in 1707, studied theology in Universität Halle from 1731 until 1736, then worked at the orphanage in Bayreuth, and in 1739 accepted a position of a parson in Equarhofen, where he served until his death on 31st of October, 1779. Johann Christoph was the only son in the family and had a sister—Maria Auguste Luise.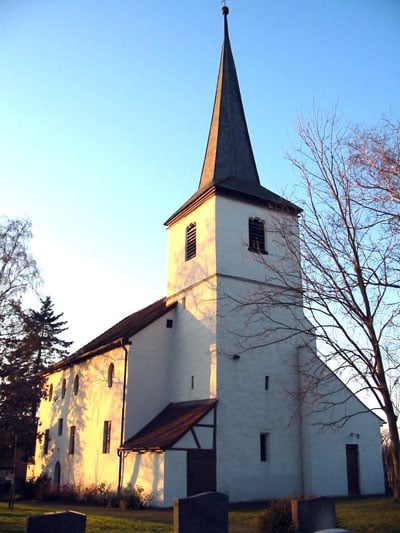 From November, 1763 until April, 1771, Johann Reichold studied at the Fürstenschule (Prince School) of Neustadt an der Aisch (a small town, located 40 km NW from Nürnberg). Then (according to the University registers—from May 11th, 1771, to September, 22nd, 1773) he studied theology at the University of Erlangen, but for some reason (most probably financial) didn't manage to earn a degree.
Reichold lived in Erlangen, studying and working as a private teacher and Hofmeister (butler) until July, 1784, when he accepted the position of a parson in Dottenheim, a village near Neustadt an der Aisch (on the nearby image you can see the church in Dottenheim, where
Johann Reichold
was in service). Just like his more famous compatriot
Philipp Matthäus Hahn
, Reichold was a bright-minded parson, who was not so interested in theological problems, but preferred to spend his time studying and lecturing sciences, especially philosophy, mathematics and engineering. Besides his
calculating machine
, Reichold was also engaged in the manufacture of wooden clocks and in the construction of instruments, for example a pedometer device. Johann Christoph Reichold died on 16th of February, 1798, in Dottenheim. It seems only the early death of Reichold didn't allow him to make a significant contribution to the development of calculating machines.
Up Next…
Intrigued by the geniuses of the past? Click on the links below to find out more about these artists, scientists, and inventors.