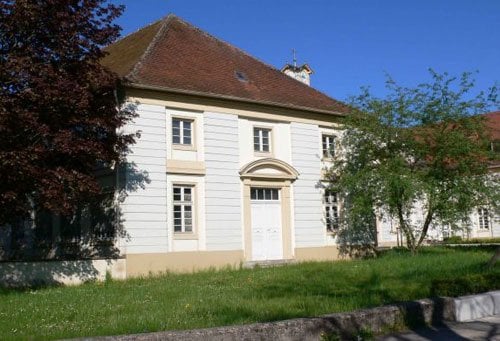 Key Points
Johann Paul Bischoff is one of those people who, despite being a non-technical person themselves, manage to propel technology forward.
In his book 'Versuch einer Geschichte der Rechenmachine (Attempt at a History of Calculating Machines)' published in 1804, he compiled a list of known and invented methods by which calculations were made.
Although invaluable today, the original manuscript of the book is currently missing. It is suspected to either have perished in a fire that destroyed parts of the Library of Technical University in Berlin during WWII, or taken by the Russians post war.
In tracking the history of computer tools, there are many figures who are tremendously important despite never actually inventing a thing. Civil clerk and author Johann Paul Bischoff is one such individual. While he lived long before the invention of the modern-day desktop computer, Bischoff's book — a written history of computer tools and calculating machines — helped shape the future of invention. But who was Johann Paul Bischoff, and what led to the publication of this book on the history of computer tools and calculating machines? Read on to find out.
Who Was Johann Paul Bischoff?
Johann Paul Bischoff's life is defined by plenty of achievements in both his personal and public life. Let's break down each phase of his life below.
Quick Facts
Full Name

Johann Paul Bischoff

Net Worth

N/A

Children

seven

Nationality

German

Place of Birth

Sonneberg, Thuringia, Germany

Fields of Expertise

["History","Architect"]

Institutions

The Court of the Margrave Karl Alexander of Brandenburg-Ansbach

Contributions

Written history of computer tools and calculating machines
Early Life
Johann Paul Bischoff was born on February 20th, 1736, in Sonneberg, Thuringia. Father, Johann Jacob Bischoff, and mother, Anna Margaretha Dreßel, had married seven years earlier on January 1st, 1729. Between 1729 and 1749, the couple had 11 children — five sons and six daughters. Johann Paul Bischoff was their second son.
Career 
In his 75 years on Earth, Johann Paul Bischoff's life consisted of two different career paths: that of a civil clerk and that of an author. Each was defined by lots of achievement and plenty of success. 
Civil Clerk
Johann Paul Bischoff served almost entire his life as a civil clerk (or Kriegs- und Domänenrat, which translates to "adviser in matters of war and the land"). He worked in the court of the Margrave Karl Alexander of Brandenburg-Ansbach in Ansbach, Bavaria. In today's world, his job would have been similar to an architect's or a planning director in the court. Several buildings designed by Bischoff still survive in Ansbach. Between them is Bischoff's house, built in 1799, and a dairy farm, built between 1795 and 1796.
Author
In 1804, after spending more than 16 years collecting information starting in 1788, Bischoff finished a manuscript for his book. It was a comprehensive and exhaustively researched history of computer tools and calculating machines. The manuscript contained a meticulous compilation of virtually everything known about calculating tools and methods at the time, complete with information on the machines of Pascal, Morland, Grillet, Leibniz, Poleni, Lepine, Leupold, Poetius, Boistissandeau, Hahn, Müller, and Reichold. Bischoff's book was actually the second comprehensive guide of its time, with Jacob Leupold's Theatrum Arithmetico-Geometricum arriving more than 75 years earlier in 1727.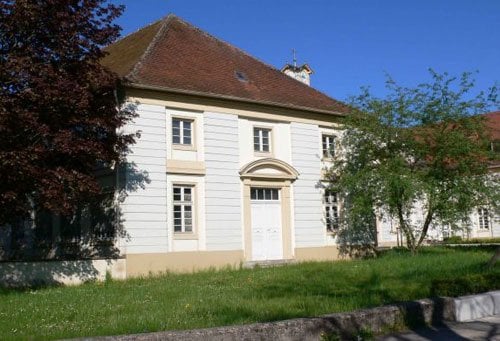 What Is Johann Paul Bischoff Known For? 
While Bischoff's work as a civil clerk was undoubtedly important — as demonstrated by the lasting structures he designed in Bavaria — there's no doubt he's best known for his work as an author. From the time he wrote it until the end of the 19th century, Bischoff's manuscript was kept in the library of the Technical University of Berlin. However, part of this library was destroyed in a fire during WWII in 1943. What remained of his original manuscript was carried away by Russian soldiers at end of the war. The rest was lost to the fire. Only two undated transcripts from the beginning of the 20th century still survive, though there might be other remaining work in the Russian archives that simply isn't known about publicly. 
Bischoff's book was so comprehensive and thorough that it defined his legacy for centuries to come. Besides detailed text descriptions, Bischoff's manuscript also contained many detailed tables, sketches, and large colored drawings. Unfortunately, with the exception of some sheets, most of these pages are lost. Only some poor-quality black-and-white photographs from the beginning of the 20th century still survive.
Johann Paul Bischoff: Marriage, Divorce, Children, and Personal Life
When Johann Paul Bischoff wasn't working as a civil clerk or authoring his manuscript, he also had a personal life to take care of back home.
Marriage
Johann Paul Bischoff married Anna Barbara Bauersachs on July 11th, 1758. The two remained married for over 50 years until Bischoff's death in 1811.
Children
Bischoff and Bauersachs had seven children: three sons and four daughters. Remarkably, this is still less than the number of children Bischoff grew up with.
Johann Paul Bischoff: Published Works and Books 
Versuch einer Geschichte der Rechenmachine (Attempt at a History of Calculating Machines) by Johann Paul Bischoff gave readers a look at all the known calculating machines and techniques at the time. It was written in two volumes: "Concerning the Simple Tools" and "About Calculating-engines with Wheels."
Johann Paul Bischoff: Quotes
"The expression 'calculating machine' we understand in a general sense to mean all and every tool, whereby movement or combination of its parts certain arithmetical operations can be done in a mechanical way. In this definition such a machine cannot be very simple, but must consist of several parts, because otherwise movement or combination of its parts cannot take place." – Johann Paul Bischoff, Versuch einer Geschichte der Rechenmachine
Next Up…