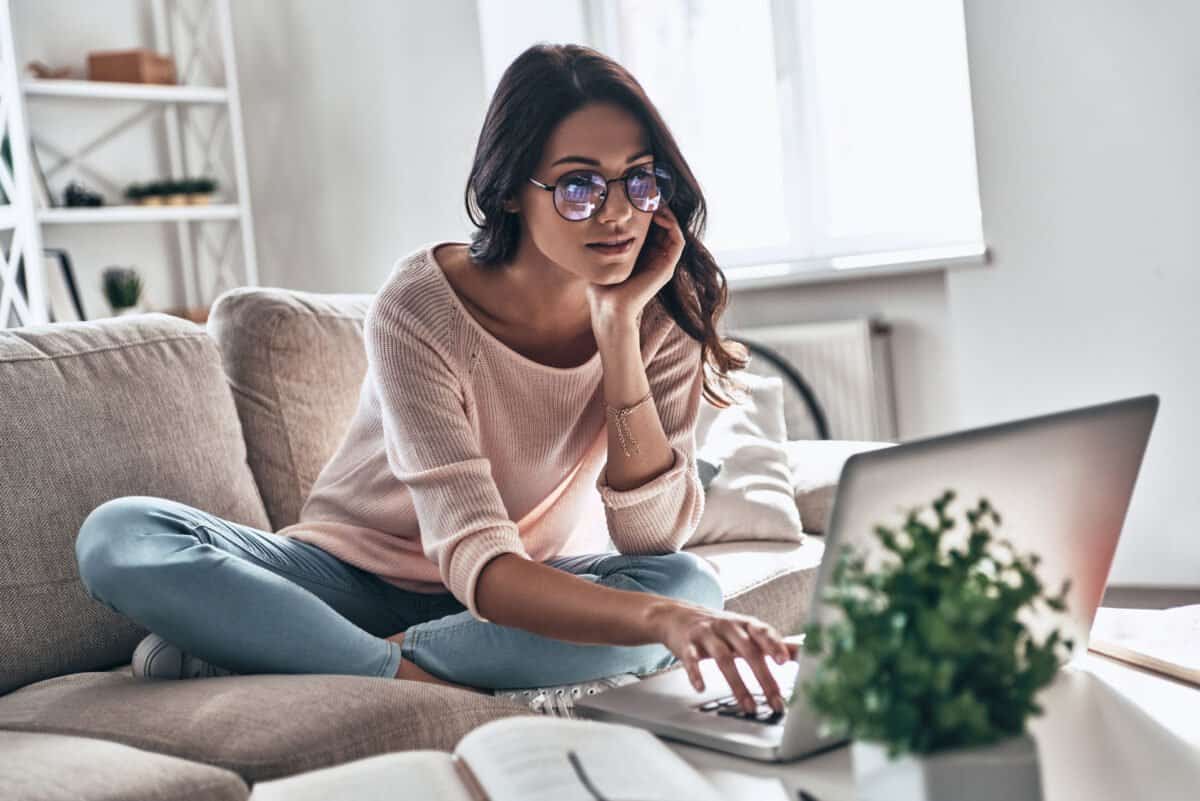 Key Points
Edward A. Oates is an American businessman, software engineer, entrepreneur and musician.
Oates earned his bachelor's degree in mathematics from San Jose State University.
Oates, Miner and Ellison left Ampex together and scraped together $2,000 to put toward their startup idea which was Software Development Labs.
Who Is Ed Oates?
Born in 1946, Edward A. Oates is an American businessman, software engineer, entrepreneur and musician. Along with Bob Miner and Larry Ellison, he co-founded Oracle Corporation, which they originally called Software Development Labs.
Oates acted as the team's project manager and also helped design the database software that later became the world-famous Oracle Database. He left the company in 1996, while it was still growing, to focus on music and philanthropy.
Quick Facts
Full Name

Ed Oates

Net Worth

NA

Children

Three — names unknown

Nationality

American

Place of Birth

California

Fields of Expertise

["Mathematics","Computer Science","Music","software engineering"]

Institutions

San Jose State University, Memorex, Ampex, Oracle, Audible Difference

Contributions

Co-creator of Oracle Database, one of the first commercially successful relational database management systems
Early life
In 1968, Oates earned his bachelor's degree in mathematics from San Jose State University, where his father had also graduated. Not much is known about his early life and career. This is partly because he's a private person and partly due to the classified nature of some of his early projects.
As a young man, Oates worked with the U.S. Army's Personnel Information Systems Command (PERSINSCOM), designing and engineering software for the military.
Even when he went to work for various commercial electronics companies immediately after, he was assigned to work on classified database projects for the U.S. government. According to various sources online, none of those classified projects ever really panned out.
Career
Memorex and Ampex
Oates began his commercial career as a software engineer, working for a short time at the consumer media supplier Memorex. From Memorex, he moved to another American electronics company, Ampex, where he worked as a supervisor.
Besides video and tape recorders, at that time Ampex also specialized in digital data storage. When Oates arrived, the CIA had recently contracted the company to work on a massive organizational database.
Oates worked on the CIA's database project at Ampex together with Larry Ellison, another American businessman, technologist and budding entrepreneur, and Bob Miner, a brilliant programmer. Obviously, the project was classified, so not much is known except that the software was called Oracle and that it never really came together.
In the late 1970s, while he was perusing through IBM's Journal of Research and Development, a research paper written in 1970 by computer scientist Edgar F. Codd caught Oates' eye. The paper was named "A Relational Model of Data for Large Shared Data Banks," and it discussed groundbreaking ideas on how to build reliable relational database management systems (RDBMS).
He showed the paper to Miner and Ellison, and together they realized that Codd's ideas had never been commercialized in the decade since their publishing. To their knowledge, no one was even working on realizing the model's potential. Ed Oates, Bob Miner and Larry Ellison immediately saw a potential niche for a new software company, but it probably didn't dawn on them that they were about to change the business computing world.
Oracle
Oates, Miner and Ellison left Ampex together and scraped together $2,000 to put toward their startup idea, $1,200 of which came from Ellison. They called their new company "Software Development Labs."
At the time, many large businesses were already using computers in some way, even though most of these machines were hulking behemoths churning on sluggish software. The only people capable of wrestling with these primitive computers were select groups of professionals.
The Software Development Labs crew christened their database program "Oracle," which had been the code name of the failed database project they had worked on together at Ampex. When they finished a beta version in 1978, the CIA was their first buyer, even before its commercial release.
In 1979, Software Development Labs changed their name to Relational Software Inc. and shipped the first commercially ready copy of their program. They called it "Version Two," skipping Version One because they thought it would sound too buggy to customers. Unsurprisingly for the government-savvy trio, this first copy was sold to Wright-Patterson Air Force Base.
In 1982, they went through another marketing facelift, changing the company's name to Oracle Systems Corporation. They hoped this would help associate their company in people's minds with the growing success of Oracle Database, their flagship program.
In 1983, they released the second version of Oracle, Version Three. This was the first RDBMS that worked on 32-bit computers. It was written in C instead of the assembly language they'd used in previous versions. This turned out to be a stroke of genius, as C was the computer language most compatible with the majority of operating systems on the market. That meant that many more companies could use the Oracle database.
The C-based Version Three was a massive success. They had their initial public offering in 1986, just eight days after Sun Microsystems and one day before Microsoft. Oracle stock opened at $15 and closed a third higher than its initial value.
In 1994, Bob Miner, Oracle's co-founder and senior programmer, died of cancer. Two years later, Ed Oates announced his plans to retire from the company.
He had never wanted to be part of an international corporation and had planned to leave when the company hit 10,000 employees. He hung on for longer than he'd hoped, but when Oracle reached the 20,000 employee mark, Oates saw the writing on the wall, at least as far as he was concerned. He quit to dedicate more time to his family and his first love: music.
Three decades later, Oracle is still at the pinnacle of commercial relational database systems, used by everyone from the corner cafeteria to the world's biggest multinational conglomerates. In 2018, Fortune magazine ranked it No. 82 in their list of the 500 U.S. corporations with the most revenue.
Audible Difference
Oates began his post-Oracle life by buying Audible Difference, a San Francisco supplier of high-quality home entertainment systems focused on high-end audio design, engineering and home integration. Oates sold his cutting-edge systems to high-profile clients like Steve Jobs and Oracle co-founder Larry Ellison.
In 1999, Oates sold Audible Difference to Cello Technologies, becoming one of Cello's largest shareholders.
Other Projects
Following his passion for music, in 2018, Oates co-founded Rock Your Business, an entertainment company that helped contract famous musicians and bands for commercial events. He later started his own rock band, Choc'd, and still tours with them as a guitarist.
Oates also has a passion for science education and sits on the San Francisco Zoological Society's board of directors.
What Did Ed Oates Invent?
Co-creator of Oracle Database
Although Oates and Oracle didn't exactly invent relational databases, they did create one of the first successful commercial versions that worked on a large scale. Theirs caught on where others didn't due to two relatively small layers they added to their software to make it more universal than their competitors.
When designing the first version of Oracle, they had two goals in mind. The first goal was to transform the way people processed data. The second goal was to create a program that could run on many different types of computers.
At the time, most software was created for IBM mainframes but was incompatible with other machines that had different operating systems or instruction sets. To get around this, Oates and Miner added a layer to their program that was capable of translating hardware instructions to and from all kinds of computers and operating systems. This gave Oracle Database its first leg up over the competition.
The last piece in the universality puzzle was to find a way to make Oracle capable of communicating between incompatible machines running the software. They added another layer to isolate the communication protocol and make it agnostic. That meant that it wasn't restricted to talking with machines that used TCP/IP, NetBIOS or IBM 3270 but could quickly and viably exchange data with all of them without compromising performance.
These two simple ideas made Oracle the database of choice for any business, organization or human who needed to network with any other entity using any computer or operating system that was previously incompatible with theirs.
Ed Oates: Marriage and Personal Life
Net Worth
Although we couldn't find any public disclosure of Oates' net worth, we know he endowed a scholarship to San Jose State University in 2009 to the tune of just under $1 million and listed his mansion for sale for $12 million in 2019.
Marriage
Ed Oates has never been much of a public figure, so not much is known about his personal life and family. We found a 2018 interview from The Jennylyn Show on KMVT, a Silicon Valley Community Media channel, where Oates talks for a few minutes about his family in general terms.
In the interview, he mentions that he has two children from his first marriage and then later talks about his third daughter. This seems to indicate that he's been married multiple times. According to his San Jose State University bio, his current wife is Jennifer Hammer.
Children
We don't know a lot about Oates' family life, but it seems like he has three children. Oates says his son worked for Oculus Facebook, beginning in 2018. His first daughter worked as attorney before becoming a full-time mother and homemaker. His second daughter is studying for a doctorate in chemical engineering at the University of Delaware.
Ed Oates: Awards and Achievements
San Jose State Scholarship Endowment
Although he has never been the type to go after flashy awards, in 2009, Oates endowed a scholarship for his alma mater, San Jose State University, where he received his bachelor's degree in mathematics. His father, who had also attended San Jose State University, died that year, so Oates gave the scholarship his father's name.
Oates says his reason for endowing a scholarship for a small university instead of Stanford or Harvard is that he's more interested in helping society move toward getting everybody who wants it a college education.
He believes small colleges and universities do a better job than elite schools of assisting ordinary people and underserved communities and is fascinated with the idea of helping kids who would be the first from their family to ever go beyond high school.
Ed Oates: Quotes
• "Larry brought chutzpah. Bob Miner brought technical wizardry. Project management and knowledge of how computers worked at their core level, that was me."
• "We didn't have any business acumen. We weren't marketers. We weren't sales guys. Other than a little bit of project management, we couldn't run a large organization to save our lives. We had to learn."
Next Up…