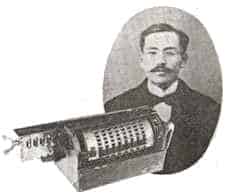 Who was Ryoichi Yazu?
Ryoichi Yazu was a Japanese inventor. He is well known for his invention of Japan's first mechanical calculator. Though Ryoichi Yazu lived a very short life, he proved himself to many to be a very intelligent inventor in different fields, like from dictionaries to airplanes and later to mechanical calculating machines. On October 16th, 1908, he passed away in Tokyo after suffering from pleurisy. In The Pegasus Fly in the Sky, a Japanese proverb in his diary concerning the premature death of Ryoichi Yazu.
Later, after his death, Yazu's father decided to modify the mechanical calculating machine and restart the business, but his efforts failed. Nobody remembered Ryoichi Yazu's calculating machine. Several companies started to sell familiar calculating machines. In 1977, one of Yazu's machines was found by Uchimaya (IBM) in his sister's descendants' house.
Early Life
On June 30, 1878, Ryoichi Yazuwas born in Iwaya village near Buzen, Fukuoka, into the family of a village mayor. He studied both primary and secondary in his village, Iwaya, and in Buzen city.
When he was 16 years old, he completed middle school and moved to Osaka to pursue his interest in flight, studying engineering and mathematics at a school in Osaka. He learned the basic subjects and started doing his research on desktop calculators and flight.
Career
When he was 22,Ryoichi Yazu decided to return to Buzen and started to work on the mechanics of flight for his thesis. While assisting his father's clerical work, Ryoichi Yazu got a new idea for a calculating machine. He did thorough research on the calculating machines.
With the use of his own model of the automatic abacus (mechanical calculating machine), it took three years of hard work and dedication to complete and a written copy of "Principles of Flight," which summed up his years of research results. Ryoichi Yazu met Takahashi Shigeru (Takahashi studied medicine in the 1880s in Europe and was a close friend of Mori Ogai). He was the chief editor of the Fukuoka NichinichiShimbun newspaper.
Takahashi was really impressed by the abilities of Yazu and decided to write an introduction letter to his friend Mori Ogai, who was still a medical officer in the 12th Medical Corps. Two years later, Ryoichi Yazu introduced the thesis Principles of Flight and a new model of his mechanical calculator when he visited army physician and novelist Mori Ogai (he was born in 1862 and died in 1922) in Kokuru, Kyushu.
In the late 1880s, Mori Ogai went to the same school as Shohe Tanaka in Germany. Later, in 1908, Tanaka tied the knot with an Ogai relative. It is likely that Ogai was about Tanaka's work in the adding machine area and shared some of his knowledge with Yazu. Yazu was really impressed with Yazu. He went ahead and wrote recommendations that finally led to a special position in research at the Tokyo Imperial College of Engineering. Yazu worked at this college on the design of an airplane driven propeller.
What Did Ryoichi Yazu invent?
Yazu Arithmometer
Ryoichi Yazu applied for a patent in March 1902 for his JidoSoroban, an automatic abacus, and finished a prototype that was made of metal. In January 1903, the patent was granted and a shop opened in Tokyo in March, where the manufacturing of the first calculator in Japan took place.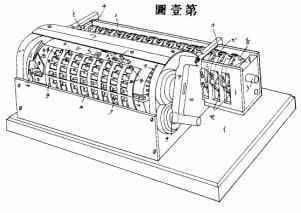 In 1912, this device was also patented by one DoichiYadu in the USA of Sudamura, Fukuoka, Japan (US patent 1029655). The Yazu Arithmometer was just a normal type of desktop gear calculator designed with an in-wheel mechanism. It performed some of the operations in decimal arithmetic. This calculator can solve decimal equations like multiply, addition, division, and subtractrion by just using a single cylinder and a total of 22 gears with a biquinary number setting. It also has a mixed base-5 and base-2 number system, which is similar to the Japanese abacus soroban users. This device was capable of different arithmetic calculations that had 16 digits. The carry and end of the calculation were just automatically determined.
At first, the patent for the Yazu Arithmometer was only ¥250, but with this price, over 200 patents were sold, mostly to government agencies like the Home Ministry, agricultural experimental stations, the Ministry of War, and the Statistics Bureau. Other companies, like Nippon Railway, also bought the machine. Ryoichi Yazu used all the profits he made from this sale to invest in his research into airplanes.
After the death of Ryoichi Yazu, his father decided to improvise the Yazu Arithmometer and return to business, but had no success. One of Yazu'sArithmometer is still kept in the Kitakyushu City Museum of Literature. In 2008, this mechanical calculator was registered as item No. 30 in the Mechanical Engineering Heritage (Japan).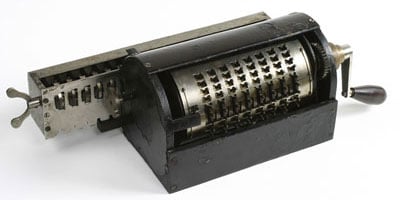 Ryoichi Yazu: Marriage, Divorce, Children, and Personal Life
Net worth
His net worth is not known, but he is the holder of the Yazu Arithmometer.
Marriage and Children
Yazu lived a short life, and there is no information on whether he was married or had kids before he met his tragedy.
Tragedy
Ryoichi Yazu died from pleurisy at only 30 years old, on 16 October, 1908, in Tokyo. Later his father tried to improve the machine and to resume the business, but had no success.