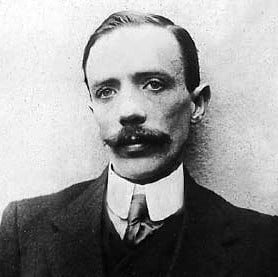 Who was Percy Ludgate?
Percy Ludgate, born on August 2, 1883, was an Irish amateur scientist popular for designing the second analytical machine in history. The analytical machine is now referred to as the general-purpose Turing-complete computer. Percy died on October 16, 1922, aged 39.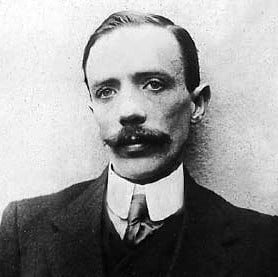 Percy Ludgate, during his lifetime, was an interesting figure in the world of calculating machines. He started in 1903 by working on his hobby (calculating machines) nightly, until the small hours, and initially completely independently from Charles Babbage, he managed to design a fascinating and original universal calculating engine. As Brian Randell wrote, "One must wonder just how much more he might have achieved if he had just a modest fraction of the resources available to Babbage (to say nothing of Aiken!) and had not succumbed to pneumonia at such a tragically early age."
Quick Facts
Full Name

Percy Fudgate

Birth

August 2, 1883

Death

October 16, 1922

Net Worth

N/A

Awards

Trinity's best final year project in Moderatorship in a computer science course.

Children

N/A

Nationality

Irish

Place of Birth

Skibbereen, Ireland

Fields of Expertise

Inventor
Finance
Accountancy

Institutions

North Strand Parish School, Rathmines College of Commerce, Dublin.

Contributions

The Second Analytical Engine in History Design, Mechanical Computer Design, And Discrete Logarithms.
Early life
Percy Edwin Ludgate was born on August 2 1883, in Skibbereen, County Cork, Ireland, in the family of Michael and Mary Ludgate. He was the youngest of four children, all boys: Thomas, Frederick, Alfred, and Percy. His father, Michael, served in the army. It is believed that Percy attended North Strand Parish School, then studied accountancy at Rathmines College of Commerce, Dublin, and was awarded a gold medal by the Corporation of Accountants during his final examination.
Career
Phase 1
Ludgate worked with Kevans and Son in Dublin as an auditor until his death.
Phase 2
Percy worked for a committee set up by the War Office to provide supply for the cavalry divisions of the army in 1914-1918 and was recognized for the major role he played during this period.
What Did Percy Ludgate Invent?
Analytical Engine
Percy Ludgate designed the second analytical machine in history, otherwise called the general-purpose Turing-complete computer. Colloquially, "Turing-complete," as used, translates that any real-world multipurpose computer or computer language can simulate any other real-world multipurpose computer or computer language's computational aspects.
Only two sources of information for Ludgate's engine exist: a short description by C. V. Boys in the July 1909 number of Nature and the analytical machine's initial description in the Royal Dublin Society of April 1909's Scientific Proceedings.
These two publications must have been noticed by the scientific society in Britain because Percy was appointed to write the article (Automatic calculating machines) in the book Napier tercentenary celebration: Handbook of the exhibition of Napier relics and of books, instruments, and devices for facilitating calculation from 1914. However, there are no records of his attempts to patent his engine or obtain financial backing for its construction from the government.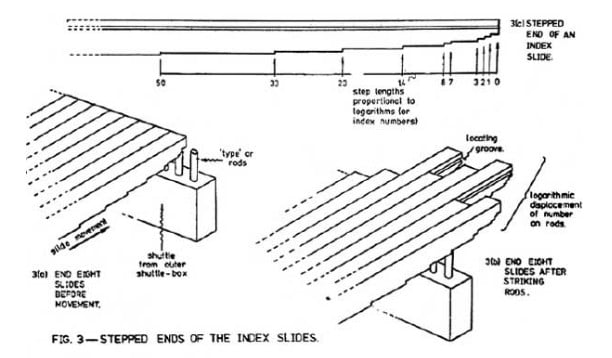 The analytical engine of Ludgate has three main components: store, the arithmetic unit, and the sequencing mechanism. The store used a "shuttle" for each variable. The arithmetic unit is a direct or partial product multiplying machine. The sequencing mechanism of Ludgate was to be controlled by a perforated paper tape, termed a formula paper, on which row of perforations defined a complete instruction. Each instruction on the sequencing mechanism specified two operands, the type of arithmetic operation to be performed, and the location (or pairs of locations) to receive the result.
Percy Ludgate: Marriage, Divorce, Children, and Personal Life
Marriage
Percy never married. His contemporaries and colleagues described him as a "very gentle and modest simple man" who "possessed the characteristics typically associated with geniuses".
Children
Percy Ludgate also never had any children.
Tragedy
Percy died at the tender age of 39 from pneumonia after returning from a holiday in Lucerne, Switzerland.
His brother, Frederick, died of Tuberculosis in October 1922. Until recently, it is believed that the Ludgate family did not have any descendants.
Percy Ludgate: Awards and Achievements
Award 1
Percy never won any major international awards. Although, he was awarded a prize for the best final year project in his course, Moderatorship in computer science, during his stay at Trinity College, Dublin.