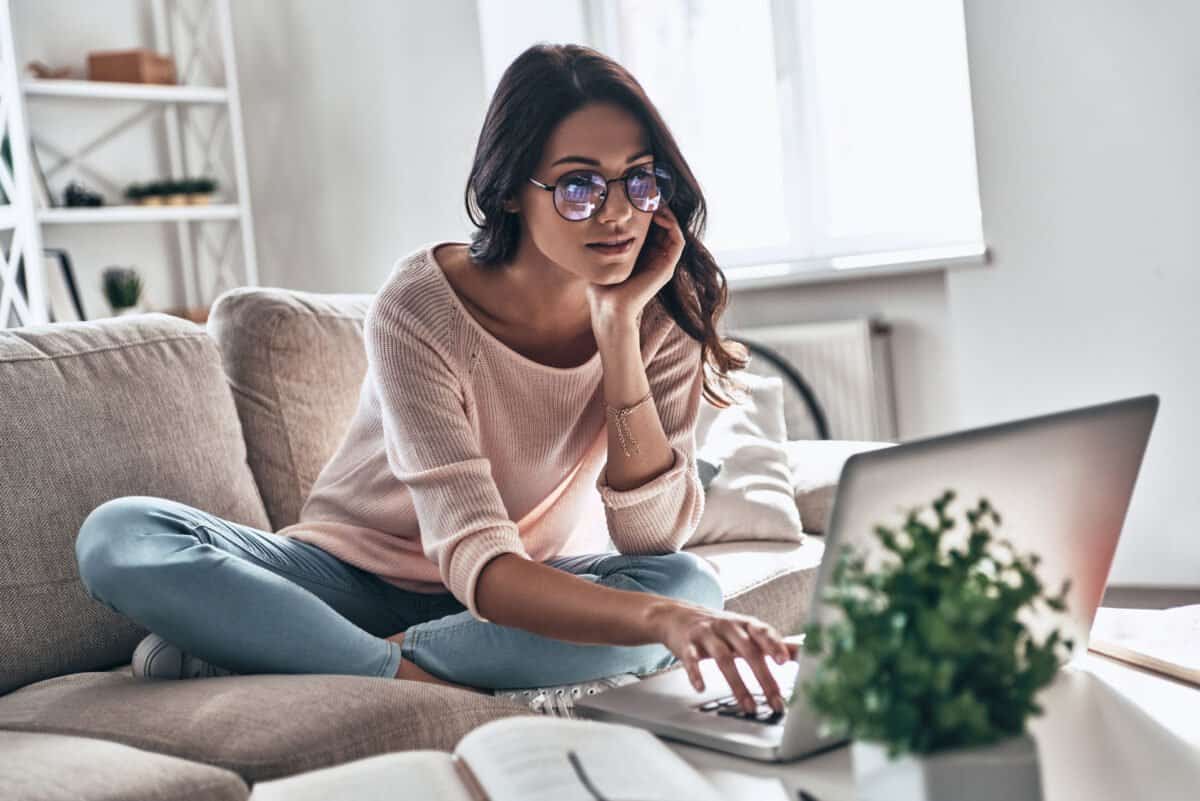 Key Points
Descendant of the illustrious Deacon Samuel Chapin, Gilbert Warren Chapin was a banker and a mathematician.
He created many devices and holds a three patents for three calculating machines.
He also holds patents for a bird-cage screen and a coupon cutter.

Gilbert Warren Chapin
Gilbert Warren Chapin was born on 1 August, 1847, in Springfield, Mass., to Joel Chapin and Amelia Parsons. Joel Chapin (1815-1852), born on 16 August, 1815, in Enfield, Conn., was seventh generation heir of Samuel Chapin (1598–1675)—a prominent early settler, selectman, magistrate and deacon of Springfield, Mass. (Actor Clint Eastwood is also a direct descendant of Deacon Samuel Chapin).
Early Life
Joel Chapin married to Amelia Parsons (born 1 May 1818 in Enfield–died 22 Dec. 1882 in Brooklyn), daughter of Elisha (a farmer and leading citizen in town and church) and Lovisa (Gleason) Parsons, on 1 September, 1841 in Enfield, Conn. They had 3 sons: John Elliot (13 July 1842-3 May 1924), Joel Leander (30 Dec. 1843-20 July 1864) and Gilbert Warren.
Joel Chapin was brought up on his father's farm, and received a good education in the public schools and at Yale College. He was a ripe scholar, a good linguist, spoke several languages, authored a series of four grammars, and held a high place in society as an educator. He worked as the principal of several Boys' Schools in Springfield, Mass., Bridgeport, Trumbull and other places in Connecticut. He studied for the ministry and was licensed to preach shortly before his early death on 27 August, 1852, in Bridgeport.
Career
Gilbert Warren received his education in the common schools and worked on the farm during his boyhood. When he was 18 years old he left home and began his career as clerk in a wholesale carpet establishment. Soon after he took a position clerk in a retail store, carpet store and at the end of his third year in service accepted a position in the office of the largest shoe jobbing concern in New York.
During this period he patented a very interesting calculating machine (see calculating machines of Gilbert Chapin). Altogether he spent 17 years in the shoe business. He gained some experience in the newspaper and insurance business also.
In 1889 Chapin joined the Society for Savings of Hartford (the largest bank in New England) and for many years worked as an actuary and was in charge of the securities and accounts of the bank. He represented various interests in the capacity of executor, conservator, trustee, etc. Later Gilbert Chapin developed a real estate and rental business in Hartford, and became member of many societies and clubs.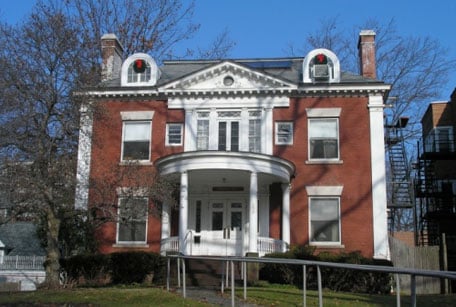 The 1898 Georgian Revival style house of Gilbert Warren Chapin on 350 Farmington Avenue in Hartford, Conn. (just nearby the houses of the greatest US authors—Mark Twain and Harriet Beecher Stowe)
Gilbert Chapin married Delia Persis Campbell (4 Feb. 1849–31 Jan. 1902) on 22 October 1874, at Mansfiled Center, Conn. Delia was the daughter of Herbert Barrows (a New York merchant) and Cynthia Selima (Storrs) Campbell. They had a child—Warren Storrs Chapin, born on 4 July 1885 in Brooklyn, New York (died 11 Feb. 1954). Delia passed away on 31 Jan. 1902 in Hartford, Conn. Later, on 17 November 1909 Gilbert Chapin married Lucy Gould Stock (b. 9 Feb. 1873).
Besides the above mentioned patent for a key-driven calculating machine, Gilbert Chapin is also a holder of two other patents for calculating machines, as well as for patents for bird-cage screen and for coupon cutter. 
Death
Gilbert Warren Chapin died on 1 April, 1932, in Hartford and was buried in Mansfield Center Cemetery, Conn., near his wife Delia.
Next Up…
Jensen Huang: Net Worth, Biography, Family, and More: The creator of one of the biggest gaming companies in the world, find out about the work and life of Jensen Huang.
Meet Reuben Rodney James – Complete Biography, History, and Inventions: Inventor of calculating machines and a grain meter, Reuben Rodney James was a multiple patent holder as well. read about his life and work here.
Meet Milton Jeffers – Complete Biography, History, and Inventions: One of the early inventors of calculating machine, Milton Jeffers paved the way for more complexly designed calculating machines.