Key Points
William Lang was a noise control engineer and teacher born in Boston in 1926.
He is most famous for founding the Institute of Noise Control Engineering of the USA and working with Senate to pass the Noise Control Act of 1972.
William Lang was proud of his election to the National Academy of Engineering in 1978. He pushed his idea to create the IBM Academy of Technology which has over 800 members to this day.
Who is William Lang?
William Lang was a leading noise control engineer at IBM and a fellow of the American Association for the Advancement of Science. He worked with the Senate staff in the early 1970s on the Noise Control Act of 1972. The Act led to the creation of the Institute of Noise Control Engineering (INCE). 
In addition to being a founding member of INCE, he also served as President of the institute. William was an active member of many engineering societies, where he contributed immensely to noise control throughout his career as an audio engineer. 
Quick Facts
Full Name

William Warner Lang

Birth

August 9, 1926

Death

October 23, 2016

Net Worth

N/A

Awards

IEEE Centennial AwardGroup on Audio and Electroacoustics' Achievement Awards (1970)
Silver Medal in Noise from the Acoustical Society of America (1984)
IEEE Fellow Award

Children

1

Nationality

American

Place of Birth

Boston, Massachusetts

Fields of Expertise

["Physics","communications"]

Institutions

IBM, MIT, IEEE, Iowa State University, INCE, Vassar College

Contributions

Institute of Noise Control Engineering (INCE), IBM Academy of Technology
He represented IBM strongly in various engineering fields and was a major influence in starting the IBM Academy of Technology, which has branches across several countries. His influence continues today through the NAE (National Academy of Engineering) Technology for a Quieter America initiative he began in America.
Early Life
William was born in Boston on August 9, 1926, and the only child of Warner and Lila Lang. His father served in the British forces as a fighter pilot in World War 1. Although Warner Lang was born in Canada, he moved from Canada to Boston after the end of World War 1. 
William graduated from Noble and Greenough, Dedham, Massachusetts, on June 7, 1943, where he spent six years as a day student, then went to MIT. He finished his sophomore year at the age of 18 in the heat of World War II in 1944.
After graduation, William was recruited to the Navy, where he enrolled in a radio technician training program. He was in training throughout the time the war was ongoing. At a point when the Navy lacked officers, William was sent to a light cruiser by the Navy to China and served aboard the USS Duluth as a sonar operator. He was on the cruiser for three to four months guarding Shanghai and was later commissioned nine months after they had ended the war. 
In 1946, he received his BSc in physics from Iowa State University and was commissioned as an officer in the Naval ROTC. The following year, he was released from active duty in the Navy and went to MIT to pursue a degree in acoustics in the physics department.  In 1949, he completed his MSc in acoustics and moved to work at Bolt Beranek and Newman, an architectural and acoustic firm in Cambridge, Massachusetts.
Career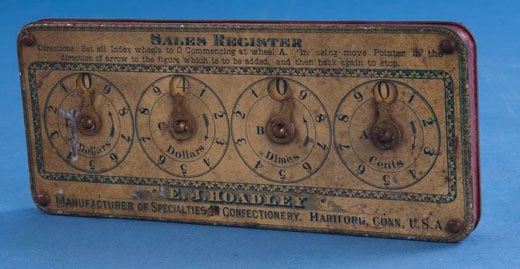 Lang finished his Bachelor's at Iowa State in the service. He worked on his Master's for two years and did his thesis for Leo Beranek on the criteria for artificial ear design. After earning his degree, Lang worked in Cambridge in Bolt, Beranek, and Newman.
After school, William Lang started his teaching career when he was allowed to teach at Annapolis Maryland. When he completed his second year, William joined the faculty as an instructor of physics at the new Naval Postgraduate School in Monterey, California, to teach navy personnel.  After some years as an instructor, Lang consulted for DuPont in noise control. 
To further his education, he returned to Iowa State for his Ph.D. in physics and was recruited by IBM in New York to develop a noise control program. 
IBM
William Lang joined IBM when they needed someone to work in their products' noise control engineering section. At IBM, William Lang built the acoustics laboratory to solve the problem of customers complaining about the noise from the company's products. The acoustic laboratory with an inbuilt anechoic chamber plus a reverberation room. This building of the acoustics laboratory also extended to other parts of the country where IBM is located. 
In 1958, William was asked to head the program for acoustics for the IBM corporation, which made him an employee there for 34 years. He started the Acoustics Speech and Signal Processing Committee of the IRE. William was a leader in the noise control engineering unit at IBM and in standards development and professional organization. He retired from IBM in 1992, after a major downsizing of IBM the same year.
ASA and IEEE
Lang joined ASA and IEEE because IBM wanted their employees to be professionals. He also became an active member of the Technical Committee on Noise. William Lang later became the chairman ASA board of committees and a treasurer of ASA for five years.
What Was William Lang Known For?
William was the founder of many professional groups, such as the Institute of Noise Control Engineering of the USA (INCE-USA), the International Institute of Noise Control Engineering (I-INCE), and lastly, the INCE Foundation. He was also part of the major founders of the international INTER-NOISE conferences on noise control engineering. He served as a president of INCE-USA, I-INCE, and a fellow of the American Association for the Advancement of Science, Acoustical Society of America, and IEEE.
His earliest achievement was working with the Senate staff in the early 1970s on what would happen to the Noise Control Act of 1972. This decision led to the Institute of Noise Control Engineering (INCE) in 1971. He was also actively involved in standard-setting groups like ANSI, which has led to new advances in measurement techniques. 
William Lang: Marriage, Children, Tragedy, and Personal life
Marriage
Lang married Asta lngard, an accountant, in 1954. They met on June 25, 1954, and married two months later. He first met Asta in 1954 at the ASA meeting, where he received the ASA Silver Medal in Noise. Asta traveled to Sweden to visit her brother Uno, where she met Willian again and fell in love with him.
Children
William Lang was survived by a son, Robert. He also had two grandsons.
Tragedy
After losing his wife to a rare form of cancer in 2003, he dedicated his life's work to her.
William Lang: Awards and Achievements
Because of his extraordinary contributions to noise engineering, Lang received many awards. He received the IEEE Centennial Award and the Group on Audio and Electroacoustics Awards in 1970. He also received the Silver Medal in Noise from the Acoustical Society of America in 1984 and the IEEE fellow award in 1971.
IEEE Centennial Award
William Lang received the IEEE Centennial Medal in 1984. A medal awarded to those who deserved special recognition for extraordinary contributions and achievements in celebration of the Centennial of the Institute of Electrical and Electronics Engineers (IEEE ), founded in 1884.
IEEE Fellow Award
William received the IEEE Fellow Award for his extraordinary accomplishments in digital processing of acoustic signals, engineering acoustics,  noise control, and establishing acoustical standards of interest.
Published Works and Books
Technology for a Quieter America
Published in 2010 by National Academic Press, William contributed to the writing of this book. The study reviewed state-of-the-art noise-control engineering, identified gaps in research, and described the technological, economic and political climate for noise control.
NEXT UP…