Last updated

August 31, 2021
Joseph Licklider Bio
Full Name

Joseph Licklider

Birth

March 11, 1915

Death

June 26, 1990

Net Worth

NA

Awards

Commonwealth Award for Distinguished Service
Franklin V. Taylor
President of Acoustical Society of America

Children

Tracy Robnett Licklider, Linda Licklider Smith

Nationality

American

Place of Birth

St. Louis, Missouri

Fields of Expertise

Mathematics, Computer Science, Psychology, Information Processing

Institutions

MIT, Harvard, ARPA, BBN

Contributions

"Man-Computer Symbiosis", CTSS, Project MAC, MIT's Lincoln Library, IPTO, foundational ideology for time-sharing computing networks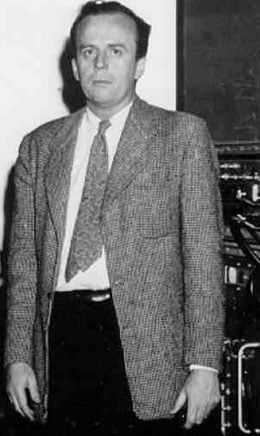 There are many claims for the "father" of internet technology. Only one has the title of computing's "Johnny Appleseed". This is a short biography of Joseph Carl Robnett Licklider.
Joseph Licklider – Complete Biography, History and Inventions FAQs (Frequently Asked Questions)
What did J.C.R. Licklider do for the Internet?
J.C.R. Licklider envisioned the foundational theories that were built upon to cause the invention of modern-day computers, cloud storage, networks, and graphical user interfaces. In the above biography, you can learn more detail about how.
Which university did J.C.R. Licklider go to in NYC?
J.C.R. Licklider attended the University of Rochester in NY from 1938 to 1942. He graduated with a Ph.D. in psychoacoustics.
What did Joseph Licklider want to do?
Joseph Carl Robnett Licklider wanted to facilitate the symbiotic relationship of computing technology and artificial intelligence with mankind across a galactic network. He formulated theories and helped to fund and research the basis of universal computer technologies in use today including the internet, tablets, the computer mouse, graphical user interface, separate levels of programming languages, and device interoperability.