A blockchain is a distributed database or ledger in sync over a network of computers. Or, you can call it a digital archive that serves the same purpose as a traditional database. Blockchains have gained widespread attention for their crucial function in cryptocurrency systems like Bitcoin, providing a decentralized and secure transaction ledger. Blockchains' most revolutionary feature is their ability to establish confidence in a system without depending on a central authority to vouch for its integrity and security.
It is worth mentioning that any data in a blockchain is structured differently than in a traditional database. Here, you will find blocks of information linked together in a blockchain. It begins with storing data in blocks, each with a certain amount of space. When full, the block is sealed and linked to the one before it, forming a chain of records known as the blockchain.  
Companies within the industry include cryptocurrency miners, FinTech companies, and manufacturers of blockchain tech. Here is a bit more about the top 10 blockchain companies in the world and what they do:
Binance – US $12 Billion
Binance is one of the leading organizations dealing in finance and digital technology. It can trace its origins back to 2017, but it now enjoys a global presence with offices in multiple locations, including George Town, the Cayman Islands, Malta, and other countries.
Binance's primary function is as an exchange platform where users may buy, sell, and trade a wide variety of cryptocurrencies, such as Ethereum, Bitcoin, and many others. It provides you with various services and products, and works as:
A blockchain explorer
A wallet
A decentralized exchange platform
A blockchain-based charity foundation
Also, Binance is well-known for introducing Binance Coin (BNB), a cryptocurrency used exclusively within the Binance ecosystem. You can use Binance Coin (BNB) on the Binance exchange to pay for trading costs and receive discounts on trading fees and other perks.
When Bitcoin's price hit $68,000 in November 2021, the total value of all cryptocurrencies dropped by more than half. That put significant strain on many cryptocurrency exchanges' budgets and forced several to lay off workers. But, interestingly, Binance has continued hockey-like growth. The company revealed that by 2022, the exchange's yearly income surpassed roughly $12 billion, up by a factor of ten from just two years before that.
Coinbase – US $629 Million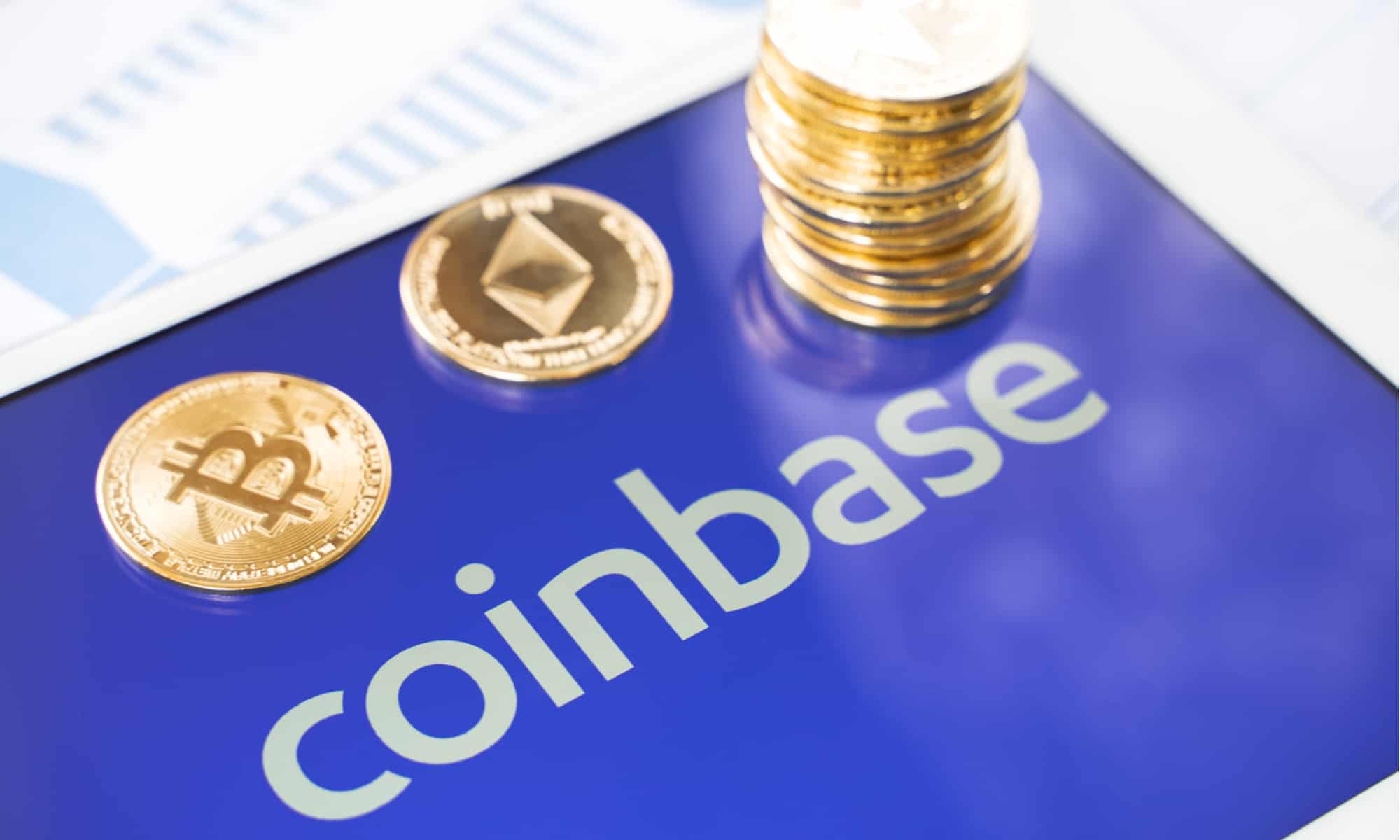 Brian Armstrong and Fred Ehrsam created Coinbase in 2012. The group aimed to create a streamlined platform for trading and purchasing digital currencies.
Coinbase stole the limelight when it completed a direct listing on the NASDAQ. Having your crypto project listed on a stock market is significant, and Coinbase was the first to do so. Now, the company offers several products and services, such as:
A digital cryptocurrency exchange
Wallet service
Merchant tools
Coinbase Card
The company has placed high importance on expanding its revenue streams outside trading fees and has particularly focused on subscription and service fees. The business predicted $300 million to $325 million in subscription and service revenue for Q1 2023, with $150 million in restructuring costs. And all this contributed to the revenue of almost $629 million.
Circle – US $400 Million
Circle has been around in the cryptocurrency market since 2013, and positions itself as a payment infrastructure for online businesses.
The company played a pivotal role in the mainstream acceptance of cryptocurrency by businesses. It offers multiple application programming interfaces (APIs). And also introduces various integration methods for incorporating cryptocurrency transactions into existing apps. Some interesting services, products, and features of Circle include the following:
USDC Stablecoin
Circle Account and Wallet to exchange cryptocurrencies
Circle Business Accounts to store digital assets and pay in fiat currency
Circle trade for OTC trading and enjoying liquidity for cryptocurrencies
Here, it is worth mentioning that the company has also created the widely used stablecoin USDC. The value of one USDC is "pegged" to the value of the US dollar. A dollar backs every USDC token issued by Circle in collateral held by Circle. In addition to Tether, it is one of the most used stablecoins nowadays (USDT). The stablecoin operates on the Ethereum blockchain and is compatible with the Algorand, Solana, and Stellar networks, mainly to increase USDC's adoption.
Through these quality services, Circle amassed $43.4 billion in assets at the end of last year. With rising interest income, the company's revenue has reached $400 million annually.
Riot Blockchain Inc – US $289.9 Million
Riot Blockchain Inc., is a publicly traded company with a focus on the blockchain industry, cryptocurrency mining, and related fields. Following a reorganization, Riot Blockchain Inc. developed into Riot Platforms Inc., a firm that primarily focuses on building and operating DLT platforms.
The company is involved in various activities associated with mining cryptocurrencies. For instance, the company:
Invests in other blockchain-related startups
Develops payment solutions based on the blockchain
Mines cryptocurrency like Bitcoin
Riot has also been actively purchasing new firms, with the $651M purchase of Whinstone US being its most expensive acquisition to date. Throughout the last five years, the IT industry has accounted for at least 40% of the company's acquisitions. The company has a market cap of US $694.3M and generates a revenue of US $289.9M per year.
Gemini – US $189 Million
The Winklevoss twins established Gemini in 2014 as a cryptocurrency trading platform. This is a secure trading platform that also provides safekeeping services. The Winklevoss twins envision a future where traditional currencies like the dollar and digital currencies like bitcoin may coexist peacefully. They achieve this by providing several trading pairings that couple Bitcoin with fiat currencies like the US Dollar (BTC/USD), for example.
Some of the services you can get from Gemini include the following:
Cryptocurrency trading
Institutional-grade custody services
Gemini Earn savings account
Gemini Clearing to trade cryptocurrency
Stablecoin by the name of Gemini Dollar (GUSD)
In contrast, the Gemini exchange shot to prominence because of its novel custodian service for individual investors. The company acts as a trustee for the customer's digital assets. The company meets all requirements for safety and security, typically associated with banks. Note that it provides a whopping $200M in insurance protection, and generates a revenue of around US $189M annually.
ConsenSys – US $100 Million
Joseph Lubin, who also co-created the Ethereum Foundation and Ethereum, is the company's founder. The organization is well known for its expertise in implementing enterprise network solutions in Ethereum for prominent clients, including governments, corporations, and non-governmental organizations.
ConsenSys aids these businesses in protecting their IT systems and investigating blockchain-based strategies. It is ahead of the curve because it provides blockchain development services and a wide variety of other digital solutions, such as PegaSys, Codefi, Infura, and Diligence. Further, some of its major services and features include:
Enterprise Ethereum
Developer tools
Consultation Service
Supply chain solutions
Identity and Access Management Support
Decentralized Finance (DeFi)
With all these services, the company reported 2021 revenue of over $100 million, with much of the growth attributed to the NFT and DeFi industries' increased demand for MetaMask.
Interestingly, ConsenSys' market value increased from $3.5 billion in November 2021 to $7 billion in March 2022. And this is largely because of the $650 million in venture capital investments the company has secured over the last year. The company's meteoric rise is evidence of the effectiveness of its novel strategies, valuable alliances, and an unrelenting dedication to developing the blockchain sector.
Solana – US $53.8 Million
Anatoly Yakovenko and Greg Fitzgerald created Solana in 2017, a blockchain-based platform. They introduced the Solana protocol and SOL token to the public in 2020.
Since then, the platform has gained prominence because of its ability to execute hundreds of transactions in a single second. Solana makes this feasible by using a novel technique called Proof of History (PoH) to validate their transactions. This eliminates the need to solve complicated mathematical equations in order for the network to function. With this blockchain, developers have access to fantastic features, products, and services, such as:
Solana Blockchain for scalable infrastructure for decentralized apps
Minting NFTs
Solana Wallet to store and manage crypto tokens
Solana Labs for research and development
Blockchain games development
Solana Accelerator to provide mentorship and funding resources
During its rapid expansion over the past few years, Solana has surpassed many of its competitors and now earns a revenue of $53.8M per year.
Hive – US $29.6 Million
Founded in 2013, Hive Blockchain Technologies Ltd. is a Canadian company. Hive Blockchain Tech claims to employ 100% green energy to mine cryptocurrencies like Bitcoin and Ethereum.
Some of its major services and features include:
Decentralized Social Network to share content
Hive Wallet to manage cryptocurrency tokens
Decentralized Apps
Hive Keychain to interact with decentralized apps securely
Genesis Mining and the Fiore Group have invested in the company together so that it can become the preeminent listed blockchain infrastructure provider. It also catalyzes the rapid expansion of the blockchain industry via conventional financial markets. The company made a revenue of $29.6M in 2022 and is definitely going strong.
Chainlink Labs – US $24.4 Million
Chainlink Labs, the industry standard when considering trustworthy open-source blockchain oracle solutions. Its products enable smart contracts to access and process data from a several off-chain resources, including:
Asset prices
Web APIs
Internet of Things (IoT) gadgets
Payment systems
Not only this, the company offers various other services and products:
Chainlink Oracles to connect smart contracts with off-chain resources
Chainlink VRF to use smart contracts securely
Chainlink Node Operators to earn LINK tokens
Chainlink Market for oracle services
The company aims to make Chainlink the universal oracle framework for smart contracts on decentralized ledgers.
Additionally, Chainlink's long-term goal is to become the de facto standard in the industry when it comes to creating, utilizing, and selling oracle services. All those services are essential to running hybrid smart contracts regardless of the specific blockchain. And that is why the company generates revenue of $24.4M annually.
Blockstream – US $15.6 Million
Formed in 2014, Blockstream is a forerunner in the blockchain industry. It has established offices in the vibrant cities of Tokyo, San Francisco, and London. In addition, its headquarters are situated in the picturesque city of Victoria, Canada.
Blockstream is well-known for its contributions to the Bitcoin blockchain, such as:
Promoting the implementation of the Segregated Witness (SegWit) protocol
The Lightning Network
However, the company has also created its own blockchain, called Liquid. Liquid is a sidechain of the Bitcoin network. Blockstream developed it with institutions and exchanges in mind, facilitating instant and private transactions between users and trading platforms.
From a blockchain explorer and wallet to a mining pool and enterprise blockchain solutions, Blockstream has you covered in all things blockchain. Interestingly, the organization has formed powerful alliances with industry leaders such as Fidelity Investments and Intercontinental Exchange (ICE). Currently, the company's estimated revenue is somewhere close to US $15.6M a year.
Up Next