Key Points
Fairchild Semiconductor was a producer of American electronics and computer circuitry.
William Shockley was the founder of Shockley Semiconductor Laboratory.
Company engaged in research for cameras and satellites and worked closely with the United States military and Department of Defense.
The History of Fairchild Semiconductor: What to know
Fairchild Semiconductor was a major producer of American electronics and computer circuitry, helping to fuel the American personal computer explosion of the late 20th century.
Their work was revolutionary in terms of both what they created and the manufacturing methods that they pioneered, and the company is best known for its contributions to the manufacturing of electronic components during this time period.
Quick Facts
Year Founded

1957

Founders

Arthur Rock and Sherman Fairchild

Industry

Electronics, computer circuitry, processors

Headquarter

Mountain View, California and Sunnyvale, California

Key People

Sherman Fairchild, Victor Grinich, Jean Hoenri, Eugene Kleiner, Gordon Moore, Robert Noyce, and Julius Blank

Notable Products

Planar process, integrated circuit
The company was founded primarily by Sherman Fairchild and Arthur Rock in Mountain View, California. Its founding date is listed as October 1, 1957. Other founders included Victor Grinich, Jean Hoenri, Eugene Kleiner, Gordon Moore, Robert Noyce, and Julius Blank. These eight – known derisively by some as the "traitorous eight" – became the core group of Sherman founders.
Like many within the electronics space, Fairchild Semiconductor once dominated the market, only to have others pass it by. Fairchild Semiconductor ceased to exist in 2016 after being purchased by ON Semiconductor.
The Founding of Fairchild Semiconductor: How It Happened
The founding of Fairchild Semiconductor can be traced back to Shockley Semiconductor Laboratory, a company that sought to innovate and improve transistors at the time. Transistors were used to enhance the power and strength of various electronic signals. If harnessed correctly, they could be used to create much stronger electronics.
William Shockley was the founder of Shockley Semiconductor Laboratory, but his staff was unhappy with his management style, finding him to be overly abrasive and demanding. As a result, the eight core employees turned to Sherman Fairchild, who was running his company, known as Fairchild Camera and Instrument. That company engaged in research for cameras and satellites and worked closely with the United States military and Department of Defense.
Impressed with the vision of the eight Shockley employees, Fairchild created a semiconductor division within his company for the eight. They set about creating a new transistor made of silicon, which would have been cheaper and more effective. They also sought to innovate the entire transistor and semiconductor manufacturing process.
One of the men involved with this process was Arthur Rock. He helped facilitate the introduction of the traitorous eight to Sherman Fairchild and helped convince Fairchild to start Fairchild Semiconductor. His impact on the foundation of the company is so significant that some documents consider him to be a founder of the company.
Fairchild Semiconductor: Through The Decades
1950s
The 1950s saw the creation of the first products by Fairchild Semiconductor, as well as major innovations to the manufacturing process of transistors.
During this period, Fairchild Semiconductor created its first transistor and sold it to IBM. Their transistors were sold to the United States military and used in missiles and planes. They were made of silicon, thus making them cheaper, and while the initial transistors had reliability issues, this would change over time.
During this period, Jean Heomi developed the planar process. The planar process is what was responsible for the improved reliability of the silicon transistors and helped to vault Fairchild Semiconductor to become one of the industry leaders in electronic circuitry.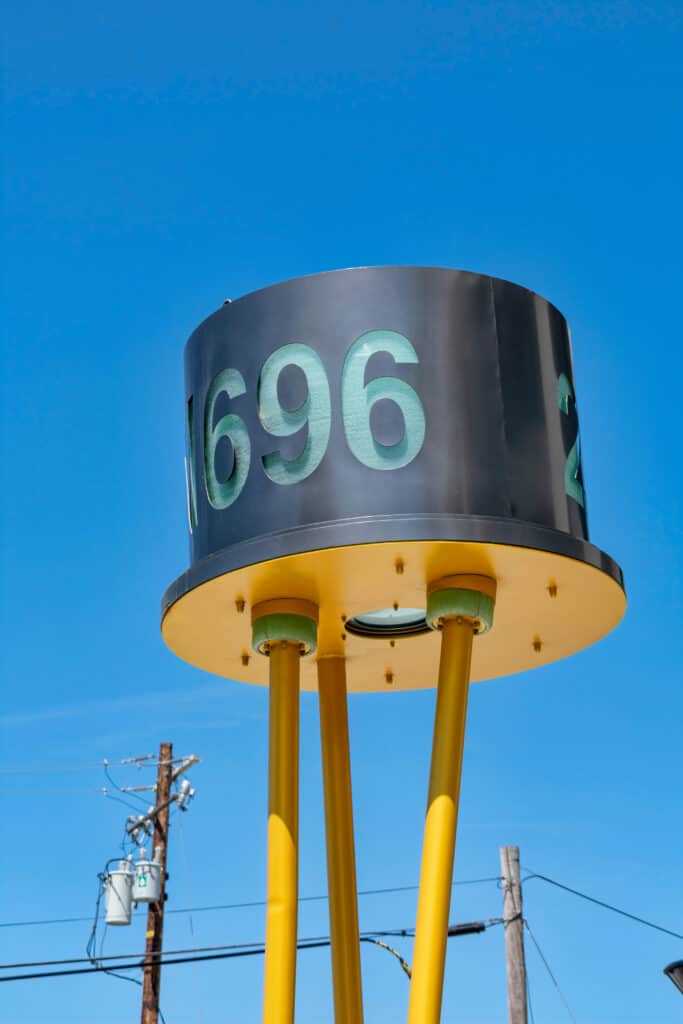 1960s
Robert Noyce invented the integrated circuit, which was a result of Hoemi's planar process. This device was wildly successful and became used in a series of public and private electronics, including additional military products. The company also invented a series of additional transistors, including the MOSFET or MOS transistor. This transistor was a field-effect transistor that had surfaces of metal and oxide on their surface.
It was also during this time period that Fairchild Semiconductor began to lose some of its key personnel. Robert Noyce and Gordon Moore left Fairchild Semiconductor to found Intel. Intel would eventually become a major competitor to Fairchild Semiconductor, and ultimately Intel would be more successful than Fairchild Semiconductor, as it is still a force on the market today.
It was also during this time that Fairchild Semiconductor produced the Resistor-Transistor Logic integrated circuit. This integrated circuit would be used as part of the guidance system of the Apollo Space program.
During this decade, Fairchild Semiconductor became the second largest semiconductor company in the world, second only behind Texas Instruments. However, they still struggled with increased competition from start-ups. Later parts in the decade saw stock trouble for the company, which began to incur financial losses in 1968. Their share price began to fall, as did their overall stock value. The company began to sell unprofitable portions of the company and close certain locations, a trend that continued into the 1970s.
1970s
Fairchild Semiconductor continued its impressive array of innovation, inventing numerous products, including the charge-coupled device and the F8 8-bit microprocessor that was used in computers. The company also entered the videogame market, producing the Fairchild Video Entertainment System, otherwise known as the Channel F. This system was a forerunner for more popular and successful video game systems, such as the Atari 2600, and later the Nintendo Entertainment System.
1980s
The 1990s saw continued new investment in a few products but also marked the decade long-end of Fairchild from the commercial and industrial scene. In 1987, Fairchild Semiconductor was sold to National Semiconductor for $200 million. The move boosted the share price of National Semiconductor, increasing its share price by nearly 10%, a clear sign of the popularity at the time of the deal.
1990s
Fairchild Semiconductor remained part of National Semiconductor until 1997 when National Semiconductor sold the company to Citicorp Venture Capitol for a price of $550 million. ADD. During this time, Fairchild began acquiring outside companies, including Raytheon and Samsung's power divisions. They also reentered the stock market and began to produce chips again.
2000s
Fairchild would continue to acquiring smaller companies in order to pick up a growing charge of the semiconductor market and would operate manufacturing locations across the United States. The company showed continued growth during this period.
2010s
This would prove to be the last decade for the company. While they continued to expand during this time period, challenges within the industry would force the company to consider selling itself.
As part of cost-saving efforts, Fairchild Semiconductor moved locations, switching their headquarters elsewhere in California.
Ultimately, that is what wound up happening. ON Semiconductors made an offer to purchase the company for $20 per stock share, an offer that was ultimately negotiated and accepted. After their purchase and absorption by ON Semiconductors, Fairchild Semiconductor ceased to exist as its own brand. Its stock was delisted, its website was taken down, and all of its locations were absorbed by ON Semiconductors.
What are the most important inventions from Fairchild Semiconductor?
Planar Device
The Planar Device was considered revolutionary at the time. Silicon transistors were more powerful and cheaper to produce but were also less reliable. The Planar Process – invented by Jean Hoemi of Fairchild Semiconductor – changed that. As such, the planar device was one in which transistors could be insulated with silicon dioxide, thus creating an interconnected transistor.
Integrated Circuit
The Integrated Circuit are the chips that are found in virtually every piece of electronic equipment. Unlike previous electronics, Integrated Circuits are combinations of previously independent electronic parts, including transistors, resistors, and capacitors. They are small and work together in order to create a more powerful electronic device.
As part of the creation of the integrated circuit, Fairchild Semiconductor would produce data sheets. These data sheets explained the various applications and methods by which their products could be used, and the data sheets were considered a key part of the sales of a variety of their products, including the Integrated Circuit.
How did Fairchild Semiconductor make money?
Fairchild Semicondcutor made its money via the creation and sale of a slew of electronic parts, including integrated circuits, semiconductors, computer chips, and more.
Fairchild Semiconductor: Acquisitions
TranSIC
TranSIC was one of Fairchild Semiconductor's last purchases. This silicon transistor company was acquired by Fairchild Semiconductor in 2011, thus giving Fairchild access to what they described as superior transistor technologies.
Intersil Corporation (discrete power)
Fairchild Semiconductor purchased the discrete power division of the Intersil Corporation in January 2001 for $338 million. This was part of Fairchild Semiconductor's efforts to continue to push into the MOSFET power industry.
Fairchild Semiconductor: Notable Controversies
Founding & Traitorous Eight
All of the founders of Fairchild Semiconductor were known as the "traitorous eight" by William Shockley of Shockley Semiconductor Laboratory. Shockley hired all eight to work at his laboratory, but the eight quickly became disillusioned with Shockley's management style. They left to form Fairchild Semiconductor, and Shockley would label them as the "traitorous eight" for leaving his company.
Much of the history of the Traitorous Eight can be found in the PBS TV show "Silicon Valley." This TV show reviews the founding of Fairchild Semiconductor, including an in-depth look at many of the key characters of this founding, such as Robert Noyce. The TV show first aired in 2017.
Next Up…