Key Points
From an early age, Robert Noyce showed an aptitude for science and mathematics. He graduated from Grinnell College, in 1949 with degrees in physics and mathematics.
He also attended the Massachusetts Institute of Technology obtaining a doctorate in physics in 1953. While working at Fairchild Semiconductor's, he invented the world's first microchip and played a role in developing the Planar Process used to mass produce the microchip.
He would go on to launch the Intel Corporation with Gordon Moore, and would subsequently be known as the Mayor of Silicon Valley.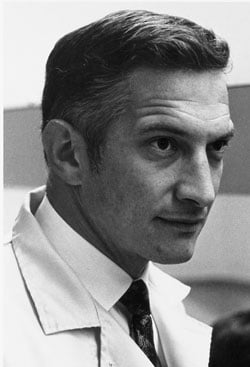 Who Was Robert Noyce?
Robert Noyce was an American inventor, engineer, and businessman. He made a massive impact on the field of computing in a variety of ways, including his invention of the Monolithic Integrated Circuit. He also co-founded two of the most influential computer companies in history, working to found Fairchild Semiconductor and the Intel Corporation.
Early Life
Noyce was born as the third of four boys to Reverend Brewster Noyce and Harriet May Norton. Both of Noyce's parents were described as extremely intelligent: His father was an ordained minister who was even nominated for a Rhodes scholarship.
Quick Facts
Full Name

Robert Noyce

Birth

December 12, 1927

Death

June 3, 1990

Net Worth

$3.7 billion

Awards

U.S. Business Hall of Fame
Faraday Medal
Harold Pender Award
John Fritz Medal

Children

William, Pendred, Priscilla, Margaret

Nationality

American

Place of Birth

Burlington, Iowa

Fields of Expertise

["Engineering","Computers"]

Institutions

Intel Corporation, Fairchild Semiconductor, MIT

Contributions

Invention of the monolithic integrated circuit, co-founder of Intel Corporation and Fairchild Semiconductor
Noyce seemed to take after his parents and showed real talent in the area of science and math, taking senior courses during his Freshman year. Upon graduation from High School, he attended Grinnell College, where he graduated in 1949 after earning degrees in both physics and mathematics. Gale then applied to the Massachusetts Institute of Technology, where he graduated with a Ph. D. in physics in 1953.
Career
Philco Corporation & Shockley Semiconductor Laboratory
Upon graduation in 1953, Noyce took a job with the Philco Corporation, where he worked as a research engineer. Noyce wouldn't stay there very long, and he was recruited to work at the Shockley Semiconductor Laboratory in 1956. However, Noyce would stay there for only a year. The company, which was founded by William Shockley, struggled to keep scientists, as its employees disliked Shockley's management style. Upset with working conditions, Noyce joined with numerous other colleagues – including Sherman Fairchild – to found Fairchild Semiconductor.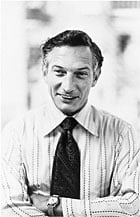 Fairchild Semiconductor
Some of Noyce's greatest and most influential work would come from his time at Fairchild, as it was here that, working with others, Noyce invented the world's first microchip. He also contributed to a variety of other inventions and processes, including the Planar Process that would allow for the mass production of the microchip.
In 1968, Noyce left Fairchild Semiconductor, joining with his colleague, Gordon Moore, to form the Intel Corporation.
Intel Corporation
Noyce and his colleague, Gordon Moore, are the co-founders of the Intel Corporation. Intel – short for "integrated electronics" – was founded in order to make the production of semiconductor chips more affordable.
Noyce and Moore were wildly successful in this venture. They immediately acquired venture capital backing and were able to recruit top engineering and computing talent to their company. As early as 1969 – less than a year after their formal founding – Intel was asked to create twelve custom chips for a Japanese company. Instead, Intel created one chip that could accomplish all twelve tasks.
This kind of business spirit epitomized Intel's ability to mesh creativity, engineering, and computing. They continued to make major advances in microchip production, creating newer, smaller, and more powerful chips, including the Intel 4004, 8080, and more.
Noyce and his fellow leaders at intel – Moore and Andrew Grove – had a management strategy that worked well at recruiting and retaining employees. They were known for their very positive treatment of employees, relatively structure-free working environment, excellent pay, and laid-back work culture. Much of this would become the foundation for how many other Silicon Valley companies manage their employees today. Furthermore, Noyce was lauded for turning down typical company perks, like a private jet and reserved parking spaces.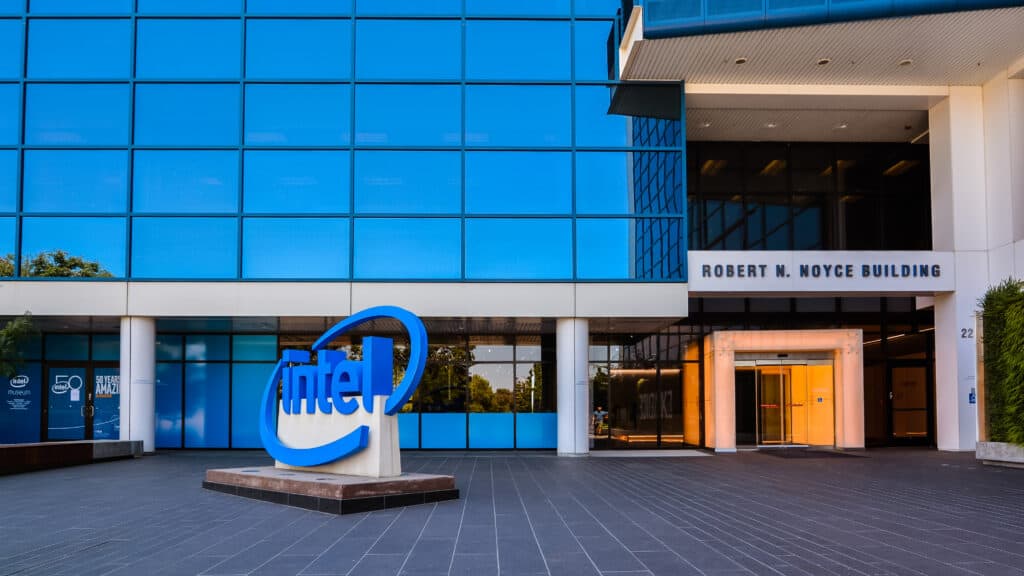 What Did Robert Noyce Do and Invent?
In addition to the cofounding of the two above companies, Noyce's innovations had a major impact on the technological world.
Monolithic Integrated Circuit
From an invention perspective, Noyce's most significant addition to the world was the invention of the Monolithic Integrated Circuit.
Noyce was working on one design of the microchip while his colleague, Jack Kilby, was working on another. Kilby's chip, known as the hybrid integrated circuit, had external wiring. Noyce's chip, however, came on a base of silicon and had copper wiring that connected its various pieces.
Because this chip was made of silicon, came with a variety of advantages over the previously invented hybrid integrated circuit that was invented by Jack Kilby, including the ability to be mass-produced. Furthermore, its design would be comparatively inexpensive to produce. The fact that the chip was made of silicon resulted in the renaming of Noyce's central manufacturing area to the Silicon Valley, thus causing Noyce to be nicknamed "the Mayor of Silicon Valley."
Using the planar process that was developed by Jean Hoenri, the Monolithic Integrated Circuit was able to be reproduced. As a result, it became the dominant microchip in the world and was used in computers that were produced at the time, as well as the Apollo Space Program.
Other Inventions
In addition to the Monolithic Integrated Circuit, Noyce held fourteen other patents for a variety of devices, including Transistors and a Semiconductor Scanning device.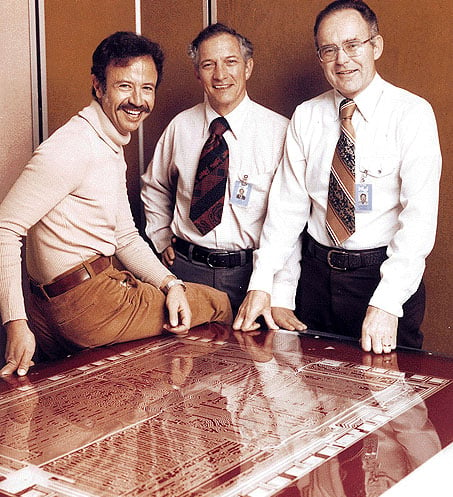 Robert Noyce: Net Worth, Children, Family Life, and Death
Net Worth
Noyce was extremely wealthy from his massive business success, and at the time of his death, he was worth an estimated $3.7 billion. After his death, much of his wealth went into the Noyce Foundation, which gives money and scholarships to individuals in need.
Marriage
Noyce was married twice. His first marriage was to Elizabeth Bottomley, and Bottomley was the mother of his four children. The pair were married in 1953 and divorced in 1974. Noyce remarried later that year to Ann Schmeltz Bowers, who would wind up working for Intel and now manages his foundation. They stayed married until Noyce's death.
Children
Noyce and Elizabeth Bottomley had four children: William, Pendred, Priscilla, and Margaret. All four children are still alive today.
Death
Noyce died very unexpectedly on June 3, 1990, after having a heart attack in his Texas home. This was particularly surprising because Noyce was believed to be in excellent health and kept an active lifestyle.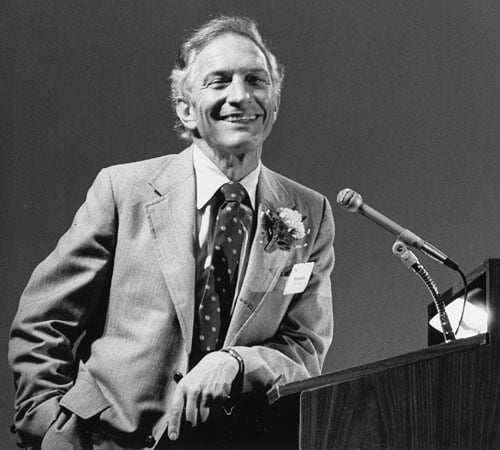 Robert Noyce: Awards and Achievements
Faraday Medal
The Faraday Medal is a highly prestigious British award. It is given to individuals by the United Kingdom Institution of Engineering and Technology to a series of highly accomplished scientists. Noyce won the award in 1979.
Harold Pender Award
The Harold Pender Award is given to individuals of the Engineering profession who have made a major contribution to society. It is given by the University of Pennsylvania. Noyce won this award in 1980.
U.S. Business Hall of Fame
The U.S. Business Hall of Fame – now known as the Global Business Hall of Fame – is meant to honor some of the top business leaders of the world. Noyce was inducted into this Hall of Fame in 1989.
John Fritz Medal
The John Fritz Medal has another highly prestigious nickname: The Nobel Prize of Engineering. It is referred to as the Nobel Prize of Engineering because it is given by the American Association of Engineering Schools to the most influential and accomplished of engineers. It has been given to a variety of highly successful engineers, including Thomas Edison. Noyce won this Nobel prize of engineering in 1989, just a year before his death.
Robert Noyce: Published Works and Books
While there are many books about Robert Noyce, there are no books that he actually wrote or co-wrote. However, the Online Archive of California has made available a wide array of papers, documents, videotapes, and reel to reel audio tapes of his life.
Robert Noyce: Quotes
"Innovation is everything. When you're on the forefront, you can see what the next innovation needs to be. When you're behind, you have to spend your energy catching up."
"Don't be encumbered by history, just go out and do something wonderful."
Up Next…
Intrigued by the geniuses of the past? Click on the links below to find out more about these artists, scientists, and inventors.
John Mauchly – Complete Biography, History, and Inventions:

Engineering and physics were his lifelong passions. In this article, we reveal the life of the man who designed and created the world's first computers.

John Ballou Newbrough – Complete Biography, History, and Inventions:

He was a physician, dentist, gold miner, philanthropist, and inventor. Discover all you need to know about the man who held patents for artificial teeth, rubber manufacturing, and ventilators, among many others.

Maxwell Newman – Complete Biography, History, and Inventions:

A codebreaker and mathematician, he played a role in the creation of the world's first programmable computer. Discover all you need to know about this scientist in this article.
The image featured at the top of this post is ©Intel Free Press, CC BY-SA 2.0, via Wikimedia Commons.