Key Points
The gaming industry is currently worth over 130 billion U.S. dollars and analysts predict that figure may rise to $321 billion by 2026.
Founded by Microsoft in 2000, Xbox Game Studios is one of the most successful companies in this sector and is responsible for hits like Halo and Gears of War.
Electronic Arts happens to bestride the video game sector as a publisher, developer, and distributor. Hit titles EA has produced include the Sims, Madden NFL, and FIFA Soccer.
Video games have evolved over the years and have become an increasingly popular form of entertainment. Games are played on computers, consoles, tablets, and phones. They're enjoyed by everyone, whether you're 12 years old or 80 years old.
The video game industry is one of the most lucrative industries in the world right now. The industry as a whole marked yet another sales record in 2022 and was valued at over 130 billion U.S. dollars and could be worth $321 billion by 2026. According to a new report by Newzoo, shared by Venturebeat, the top 10 gaming companies made $126 billion in revenue in 2022. But who are these video games companies, what do they do, and why did they succeed so spectacularly? In this article, we've compiled a list of the ten largest video game companies in the world today!
#10: Bandai Namco Entertainment
Bandai Namco is an entertainment company based in Japan. It is the result of the merger of two other companies, Bandai and Namco. Headquartered in Tokyo, Japan, Bandai Namco is one of the largest video games companies in the world, with a market capitalization of over $15 billion. Namco Bandai also has offices in Santa Clara, Lyon, France, and California, known as Bandai Namco Entertainment Europe and Bandai Namco Entertainment America, respectively.
The company is best known for its popular video game franchises such as Pac-Man, Tekken, and Dragon Ball. Bandai Namco also owns the distribution rights to some of the most popular anime shows, including Naruto and One Piece. In addition to video games and anime, the company also produces toys, trading cards, and other merchandise.
#9: Ubisoft
Ubisoft is one of the most well-known digital game developers, and any list of video game companies would be incomplete without it. The gaming giant was founded in 1986 in France. After the release of the Rayman game in 1995, Ubisoft rose from humble beginnings to become one of the most recognized tech businesses in the French market. Since its start as a small corporation, Ubisoft has grown into a gaming powerhouse with around 40 subsidiaries spread across the globe.
Ubisoft's most popular games include Assassin's Creed, Rainbow Six, Prince of Persia, Watch Dogs, and The Division. Ubisoft's net worth is estimated to be about 4.5 billion USD in 2021. The sales chart reached nearly 2.3 billion USD in the fiscal year 2020-21, one of the most profitable in the company's history.
#8: Take-Two Interactive Software
Headquartered in New York City, Take-Two Interactive Software, Inc. is a leading developer, publisher, and marketer of interactive entertainment for consumers around the globe. The company develops and publishes products through its two wholly-owned labels Rockstar Games and 2K. Its products are designed for console systems and personal computers, including smartphones and tablets, and are delivered through physical retail, digital download, online platforms, and cloud streaming services. The company has published titles that have achieved extraordinary success measured by sales and critical acclaim. Take-Two Interactive offers games from major publishers, such as Electronic Arts, Ubisoft Entertainment SA, Activision Blizzard, Inc., and independent third-party developers via their publishing label.
#7: Epic Games
Epic Games is an American video game company and software development firm based in Cary, North Carolina. The company was founded by Tim Sweeney as Potomac Computer Systems in 1991, originally developing for the DOS platform. Sweeney renamed the company Epic MegaGames in 1992 and soon hired Mark Rein.
The Epic Games Store gives the company's portfolio an extra dash of brilliance, making it a more appealing option for game developers throughout the world. With the distinction of being the most successful video game engine in history, its excellent Unreal Engine earned it a spot in the Guinness Book of World Records. It was acknowledged and admired globally.
Gears of War, Fortnite, and Infinity Blade were the three most well-known series Epic Games has ever released. The company's value has increased following the notable success of its numerous brands, and it will be worth $30 billion in 2021.
#6: Electronic Arts
Electronic Arts is a global video game publisher, developing, publishing, and distributing original interactive entertainment software worldwide. EA has developed and published numerous award-winning games recognized by consumers and critics alike as the industry's best. The company was formed by Trip Hawkins and Apple employees. Its headquarters is located in Redwood City, CA.
EA is known for sports titles, such as Madden NFL and FIFA Soccer, as well as its battle royale games like Apex Legends. It's also responsible for popular series like Dragon Age, Mass Effect, and The Sims. The company has various products under its name—they are known for creating games on mobile platforms and consoles like Xbox One and PlayStation 4. In addition to making video games, EA also develops games based on television shows like The Walking Dead, Titanfall, Star Wars, Battlefront, and Need For Speed.
#5: Activision Blizzard
The company was founded in 2008 through the merger of Activision and Vivendi Games (now known as Blizzard Entertainment). Their headquarters are located in Santa Monica, California, and the CEO is Bobby Kotick.
Activision Blizzard has a large number of different games under its brand name, including Call of Duty, Destiny, and World of Warcraft. They're also known for making some of the most well-known eSports games, including Overwatch, League of Legends, and StarCraft II. Activision Blizzard also has a large number of mobile games that are available for download through their website. The company is now included in the FORTUNE 500 with a remarkable net worth of more than $72 billion as of June 2021.
#4: Tencent Games
Tencent is a Chinese conglomerate and investment holding company founded in 1998, whose subsidiaries specialize in various internet-related services and products, entertainment, artificial intelligence, and technology both in China and globally. Tencent's mission is to improve the quality of life through internet value-added services.
Tencent doesn't do a lot in the console and PC gaming industries. Instead, it makes most of its money from mobile games. Tencent officially joined the gaming mainstream in 2011 when it bought the most shares of Riot Games. The company now has a small stake in another big gaming company, Epic Games. Tencent's portfolio includes well-known games such as Path of Exile, Clash of Clans, and Age of Conan.
Tencent is one of the most valuable gaming companies, with a market capitalization of almost $560 billion. In 2021, the gaming company made about $68.15 billion in sales.
#3: Nintendo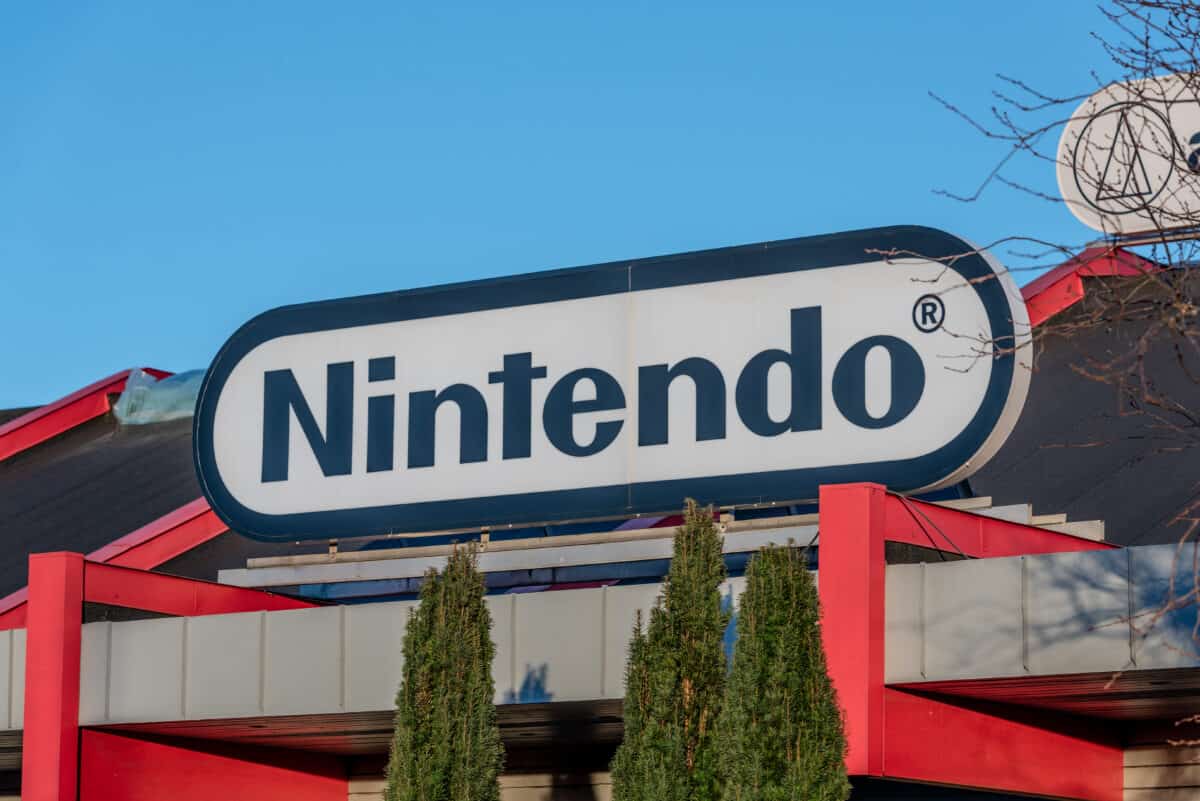 Nintendo is one of the world's oldest and most successful video game companies. It is best known for its Mario, Zelda, and Pokémon franchises. Nintendo is headquartered in Kyoto, Japan. The company was founded in 1889 by Fusajiro Yamauchi, who had previously worked at a match factory. In the beginning, Nintendo's purpose was to sell playing cards. It had the most success during the 1980s and 1990s when it dominated with its NES and SNES consoles.
In 1981, Nintendo released their first arcade game, "Donkey Kong." This game was so popular that it became an instant hit and sparked an interest in video games among American kids. The company continued to develop arcade games until the 1990s when they started working on console games for home use. According to Nintendo History, since launching the NES over three decades ago, Nintendo has sold 790 million hardware units and 5 billion video games.
#2: Microsoft
Xbox Game Studios is one of the world's largest and most well-known video games companies. It was founded by Microsoft in 2000 and has been growing ever since. Its employees are mostly in Redmond, Washington, but some are in other countries such as the United Kingdom and Canada. They are responsible for developing and publishing some of the most popular games, such as Halo, Gears of War, and Forza Horizon. As a result of their success, Xbox Game Studios has grown its team to over 10,000 employees in different countries. Although they may not be as old as other companies on this list, they have definitely made an impact with their contributions to the gaming industry.
The Xbox console units account for most of the company's sales, over 11% of the total annual revenue increase. Microsoft claims to have earned about 3.8 billion USD from gaming products in the fourth quarter of the fiscal year 2020-21.
#1: Sony Interactive Entertainment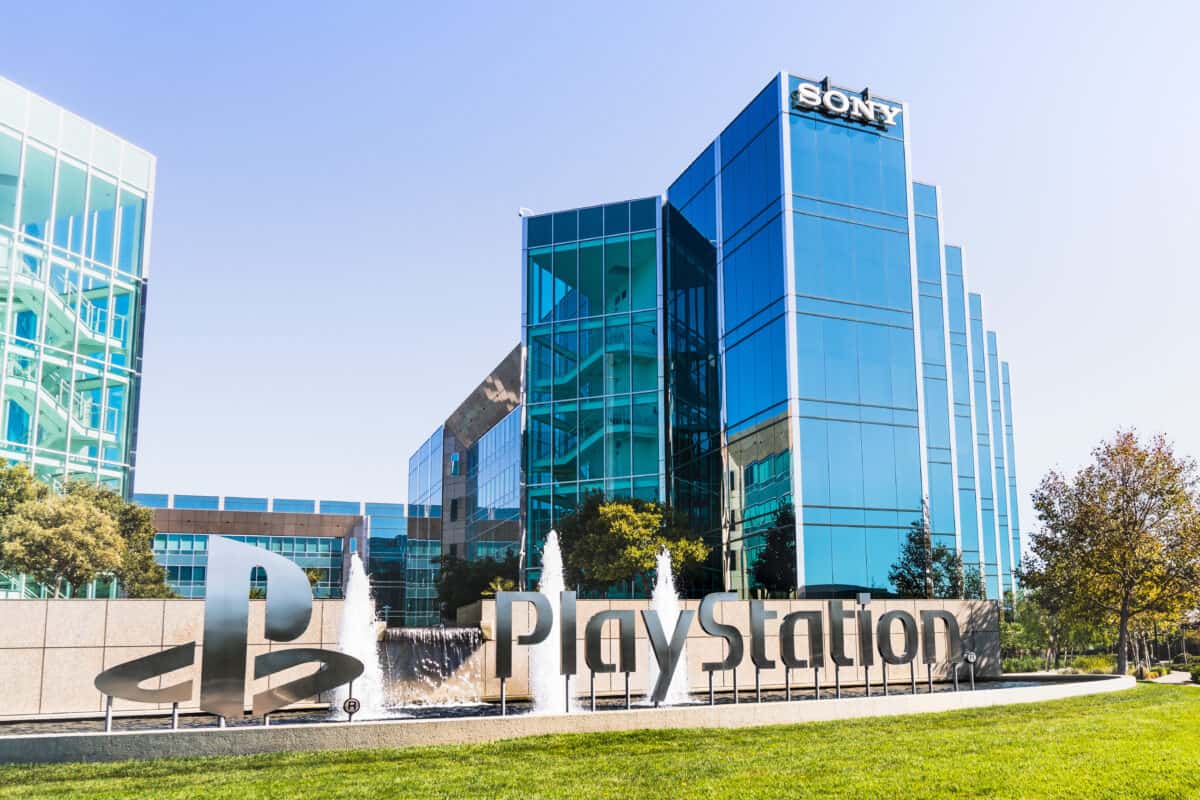 Sony Interactive Entertainment is one of the world's largest video game companies and is based in Tokyo, Japan. The company was founded in 1993 by Ken Kutaragi, who had previously worked for Nintendo. Since then, Sony has expanded its reach to other countries around the world and now offers games for all kinds of platforms, including PlayStation 5, PlayStation 4, PlayStation 3, PlayStation Vita, PSP (PlayStation Portable), PS2 (PlayStation 2), and PS1 (PlayStation).
The company is known for creating many popular franchises like God of War and Uncharted. Some of their most popular titles include Bendy and the Ink Machine, Gravity Rush 2, Last Guardian, LittleBigPlanet 3, Ratchet & Clank Future, A Crack in Time, Resident Evil 6 HD Remaster, Shadow of the Colossus Collection (PS4), Star Wars Battlefront II Rogue One, X-Wing VR Mission (PSVR), and Superhot VR (PSVR).
Most of the Japanese tech giant's $24.9 billion in gaming sales last year came from the PlayStation 5, which came out in 2020 and quickly became the most popular next-generation video game console in the world. But Sony also makes a lot of games for its consoles. The PlayStation Vita, a handheld video game console produced by the company, also helped put Sony at the top of the video game market.
Gaming Companies in the News
The gaming industry is an ever-growing domain that has a constant demand for innovation. In 2023, Nintendo is getting ready for the release of their next gaming console, the Switch Pro that boasts a better battery life and bigger screen than the original Switch console.
Also making news is Microsoft with the success of their newest console, the Xbox Series X/S, which made its debut on the gaming scene in 2020. Microsoft is also investing in a cloud gaming service called Xbox Game Pass, which allows users access to a rotating catalogue of games for a monthly subscription.
Up Next
The image featured at the top of this post is ©iStock.com/.