Key Points
Reddit makes it possible for users to discuss just about anything by means of subreddits, and also show their approval or disapproval of fellow posters' comments. It earns about $100 million in revenue.
Founded in 2009 and based in San Francisco, California, Pinterest allows users to explore their interests by means of boards to which they pin images. It earned $2.578 billion in revenue in 2021.
Snapchat was founded in 2011 and allows users to exchange photos and videos. Especially popular among teens, it has over 300 million daily users, and earned 4.12 billion U.S. dollars in 2021.
As of July 2022, it had more than 433 million users consuming over one billion pieces of content daily.
There is no doubt that this is the age of social media. With more people across the globe getting access to the Internet, the rate at which social media platforms have grown is exponential. According to a report by the Business Research Company, as of 2022, the global social media market is worth $159.68 billion. The market is expected to reach $833.50 billion in 2026, growing at a CAGR of 32% in this period.
Social media companies connect people all over the world, making it easy to stay in touch with friends and family regardless of where you are on the planet. Each social media platform offers unique features that appeal to different kinds of users. In this article, we will take a look at the 10 biggest social media companies in the world, and what makes them so appealing to their billions of users around the globe.
#10. Telegram – $9 Million Annual Revenue (2021)
With over 500 million active users, Telegram is the tenth largest social media company in the world. In the wake of the WhatsApp controversy, the company – which brands itself as a privacy-focused service – has shared that it gained 25 million users over a 72-hour period in mid-January 2021. Telegram is a cross-platform messaging app that allows users to send text, photos, videos, and files without size restrictions.
The app also offers a variety of features, such as voice and video calls, group chats, secret chats, and self-destructing messages. Pavel Durov, who is also the creator of VKontakte, founded the company alongside his brother Nikolai in 2013. In June of this year, Telegram introduced Telegram Premium, an optional paid subscription with several extra features.
Telegram's Features
Telegram's main focus is privacy, allowing users to send end-to-end encrypted messages. This means that even if a third party—like the government or another organization—seeks to access your messages, they would be unable to do so. What's more, Telegram has made its default messages cloud-based and accessible from any connected device. Users can send images, movies, audio messages, and other files to one another (up to 2 gigabytes per file).
Users can communicate with others individually or in groups of up to 200,000 people. Both parties can remove sent communications at any point during the first 48 hours. In addition, messages in all chats, including groups and channels, can be set to auto-delete after 24 hours, 7 days, or a month. However, this only applies to messages sent after the enabled auto-delete timeframe. People can respond to messages by selecting from a variety of emojis.
The platform offers an optional feature called Secret Chats, which allows users to exchange messages with a select group of people. Secret chats must be requested and accepted through an invitation, after which the session's encryption keys are exchanged. Users in a private chat can confirm that no man-in-the-middle attack has happened by comparing images of their public key fingerprints.
#9. Reddit –$100 Million Annual Revenue (2021)
Reddit is an online community and news aggregation website, on which registered members submit content such as text posts and direct links. Other members can then vote the content either up or down. Links that receive enough upvotes rise to the top of the site's pages and are seen by more people.
Other links, in turn, become buried below less relevant posts and eventually fall off the front page altogether. Registered members also have the option of subscribing and unsubscribing from topics they are interested in, so they never miss any updates. There are also subreddits, which serve as topic-specific communities within the larger Reddit site.
Sub-Reddits
Sub-reddits include anything from r/pics for photographs to r/funny for funny pictures, r/askscience for discussions about science, and r/IAmA for questions answered by high-profile figures like Barack Obama. Overall, Reddit offers its visitors access to various types of content by catering to their many interests. The community comprises users who follow certain subreddits and submit content based on their interests.
Redditors can participate in discussions, ask questions, and even create their own sub-forums if they feel like it. The website has a large number of user-generated communities that aim to help you find new content that interests you, but it also has an active community that shares news articles and other forms of media. As a result, Reddit has grown into an extensive social network with over 430 million monthly active users. It's also one of the largest websites in the world when it comes to traffic volume (1 billion total page views per month).
#8. Pinterest – $2.578 Billion Annual Revenue (2021)
Pinterest is an image-based social media network where users and businesses can promote and explore their interests by pinning images and videos on virtual bulletin boards. Ben Silbermann, Paul Sciarra, and Evan Sharp founded the company in 2009. Its headquarters are in San Francisco, California.
As of July 2022, it had more than 433 million users consuming over one billion pieces of content daily. The site features a wide array of topics and categories, including fashion, food, travel, interior design and home decorating, crafts and hobbies, lifestyle and health, art and photography, beauty tips, parenting, and parenting tools.
Pinterest's Core Functionality
The home feed is a collection of Pins, boards, and followed topics, as well as a few promoted pins and pins chosen by Pinterest. A "pin feed" appears on the main Pinterest page, displaying the chronological activity from the Pinterest boards that a user follows.
In addition to its core functionality as a discovery tool for visual content, Pinterest also offers an ad platform that allows marketers to run targeted display ads with text copy. These are based on their audience's demographics and interests. The platform also offers an analytics dashboard, so marketers can monitor performance across all business areas.
#7. Snap Inc. – $4.12 Billion Annual Revenue (2021)
Snapchat is one of the largest social media companies in the world. The app has been around for about 10 years, and it's still growing fast. Evan Spiegel, Bobby Murphy, and Reggie Brown founded Snap Inc. in 2011. Its app allows users to send and receive "self-destructing" photos and videos.
Snapchat has more than 300 million daily active users, and it's a favorite app among teens, with about 80% of its user base being between 13-17 years old. Snapchat was launched with a focus on video-sharing and photo-messaging. It has since evolved into a platform for messaging, content creation, video sharing, and more. In 2021, Snap's annual revenue amounted to close to 4.12 billion U.S. dollars, up from 2.5 billion in the preceding year.
In December 2012, Snapchat added the ability to send video snaps as a feature option. Users can capture a video of up to ten seconds in length by holding down the photo button. Spiegel explained that by using this method, the video data can be compressed to the size of a photograph.
#6. TikTok – $4.6 Billion Annual Revenue (2021)
TikTok, a social media platform owned by ByteDance, is one of the largest video-sharing platforms on the planet. In just a few short years, TikTok has become one of the world's most popular social media platforms. With over 1 billion active users, it's no surprise that many businesses are turning to TikTok to reach a wider audience.
It's even more surprising how powerful this platform can be for brands. With its diverse following, TikTok allows advertisers to target audiences with specific interests and hobbies. TikTok generated nearly $4.6 billion in revenue in 2021, mostly from advertising, and is projected to hit $12 billion this year, according to the research firm eMarketer.
Users of the TikTok mobile app can make brief videos that can be sped up, slowed down, or edited with a filter. These videos frequently have music playing in the background. In addition to the background music, users can add their own audio. They can select background music from a wide range of musical genres, add a filter, and record a 15-second video with speed adjustments before uploading it to TikTok or other social media platforms to share with others. Additionally, they can record quick lip-sync videos of well-known songs.
#5. Twitter –$5 Billion Annual Revenue (2021)
One of the most recognizable names in the tech and social media landscape is Twitter, a real-time microblogging platform. According to Yahoo Finance, Twitter generated a revenue of over $5 billion in 2021. Over 500 million tweets are made daily, with 350 million monthly active users. Twitter allows users to create accounts and follow other users based on their interests and location.
Twitter provides users with various services, including a messaging app, photo sharing app, news app, live streaming app, and more. The company has its headquartered in San Francisco, California, with additional offices worldwide; including Ireland, London, Brazil, Singapore, Australia, Japan, and Canada.
Twitter's Failed Buyout
Jack Dorsey, Noah Glass, Biz Stone, and Evan Williams founded Twitter in 2006 as an SMS-based text messaging system. In 2012, the service processed 1.6 billion search queries daily, with more than 100 million users posting 340 million tweets daily. In November 2013, the company went public. Twitter had more than 330 million active users monthly at the beginning of 2019.
The board of directors of Twitter approved a $44 billion buyout by Tesla and SpaceX CEO Elon Musk on April 25, 2022, potentially making it one of the largest deals to turn a company private. On July 8, 2022, Musk canceled the agreement. As a result, Twitter's stock dropped, and the business engaged a US law firm to sue Musk. The case was filed on July 12 in the Chancery Court of Delaware.
#4. LinkedIn –$10 Billion Annual Revenue (2021)
As one of the largest social media companies, LinkedIn boasts over 830 million users in more than 190 countries and regions. Headquartered in Sunnyvale, California, LinkedIn was founded in December 2002 and launched in May 2003. LinkedIn enables users to create profiles and connect with one another in an online social network that may mirror actual professional relationships in the real world.
Any person, whether they are already a member or not, can accept an invitation to connect. Additionally, members can use LinkedIn to plan offline gatherings, participate in groups, write articles, post job listings, and more. LinkedIn's advertising platform allows businesses to reach more people than any other media outlet—including television, radio, print, billboards, and outdoor advertising. It's also the only platform that can truly reach its audience across all digital devices.
LinkedIn's Business Appeal
LinkedIn is a powerful tool for businesses to connect with potential customers. Customers can use LinkedIn to search for experts in a particular field or contact someone who may be able to help them out with their project or service. LinkedIn also provides LinkedIn Pulse, a news aggregator that displays trending topics in your industry or location. You can also use LinkedIn's tools to research opportunities and find qualified employees.
The best part about LinkedIn is that it provides its users with access to huge amounts of information about individuals and companies worldwide. This helps people make informed decisions about where they want to work or invest their money.
#3. WeChat –17 Billion Annual Revenue (2021)
WeChat is a Chinese multi-purpose messaging, social media, and mobile payment app developed by Tencent. It was first released in 2011, and by 2018 it had become the world's largest standalone mobile app with over 1 billion monthly active users.
The app features everything from chat and group messaging to games and shopping. It also offers "mini-programs," which provide additional services such as food delivery and taxi-hailing. Many of WeChat's features are comparable to those of Snapchat, including messaging, voice messaging with hold-to-talk, broadcast (one-to-many) messaging, video calls and conferencing, video games, photo and video sharing, as well as location sharing.
WeChat's Broad Appeal
WeChat offers several tools for randomly contacting people, including the ability to exchange contacts with nearby users through Bluetooth. Additionally, it is compatible with other social networking platforms, such as Facebook and Tencent QQ. Features like filters, captions, and automatic translation services can enhance photographs.
WeChat also has a business version called Enterprise WeChat, which allows businesses to connect with their customers through WeChat (as well as other mediums like email or phone calls). The service helps companies reach out to customers who may not have heard about them yet. For example, if you're interested in buying a house in another country, you could use Enterprise WeChat to find local agents to help you get set up.
#2. YouTube – $28.8 Billion Annual Revenue (2021)
YouTube is the world's second-largest video-sharing and social media platform. It has more than 2 billion monthly active users and has become a leading online video platform. YouTube allows people to upload, share, watch videos, and create their channels. The site is also known for its many popular channels.
Chad Hurley, Steve Chen, and Jawed Karim, former PayPal employees, founded the company in February of 2005. It's now owned by Google and is headquartered in San Bruno, California. Google bought YouTube for $1.65 billion in 2006, and it's now worth an estimated $100 billion.
Since its purchase by Google, YouTube has expanded beyond the core website into mobile apps, network television, and linking with other platforms. Video categories on YouTube include vlogs, live streams, teasers, movie trailers, audio recordings, documentaries, feature films, short films, news, video clips, music videos, and more.
YouTube's Fundamentals
Individuals generate most of its content. It includes collaborations between YouTubers, corporate sponsors, and established media corporations such as Warner Bros, Disney, and Paramount. YouTube has reported more than 30% revenue growth in the past four years. It generated $28.8 billion in 2021, a 46% increase on 2020 figures.
When YouTube first launched in 2005, longer videos could be uploaded; however, a 10-minute limit was implemented in March 2006 after YouTube discovered that the majority of videos exceeding this length were unauthorized uploads of television shows and films. In July 2010, the 10-minute time limit was increased to 15 minutes. Today, videos can be up to 256 GB in size or 12 hours in length.
#1. Meta Platforms – $115.6 Billion Annual Revenue (2021)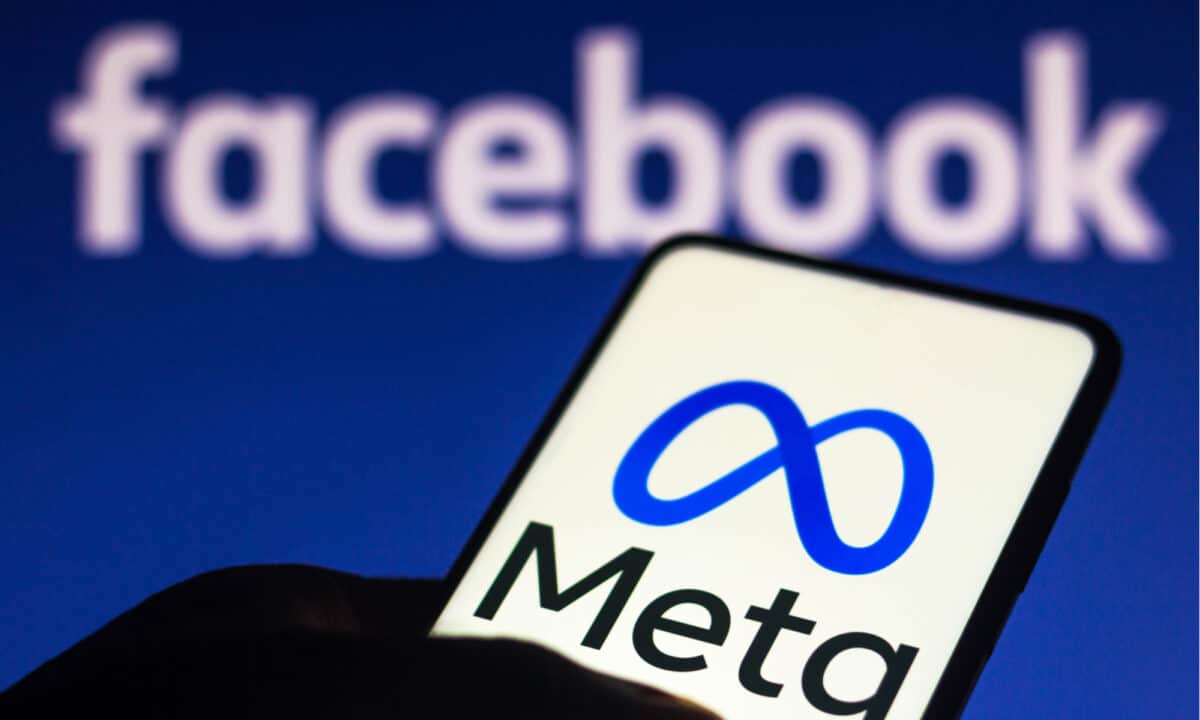 Meta Platforms Inc., formerly Facebook Inc., is the world's largest social media company. The company engages in developing social media applications to connect people through mobile devices, personal computers, and other appliances. It lets users share opinions, ideas, photos, videos, and other online activities. The company owns Facebook, Instagram, Messenger, Oculus, and WhatsApp, among other products and services. Users can also search through all their content in one place and view stats about their activity.
Meta is one of the world's most valuable companies. It's considered one of the Big Five American information technology companies, alongside Microsoft, Apple, Amazon, and Alphabet. Mark Zuckerberg, Eduardo Saverin, Dustin Moskovitz, Andrew McCollum, and Chris Hughes founded the company in 2004.
It was originally called TheFacebook before being rebranded as Facebook in 2012 when it went public. Its headquarters is located in Menlo Park, California, with additional offices in 37 locations in the US. In 2021, the social network's family of apps segment revenue (which mainly consists of advertising) was 115.6 billion U.S. dollars.
Summary of the 10 Largest Social Media Companies in the World
| Rank | Company | Annual Revenue (2021) |
| --- | --- | --- |
| 1 | Meta Platforms | $115.6 Billion |
| 2 | YouTube | $28.8 Billion |
| 3 | WeChat | 17 Billion |
| 4 | LinkedIn | $10 Billion |
| 5 | Twitter | $5 Billion |
| 6 | TikTok | $4.6 Billion |
| 7 | Snapchat | $4.12 Billion |
| 8 | Pinterest | $2.578 |
| 9 | Reddit | $100 Million |
| 10 | Telegram | $9 Million |
Up Next…
Interested in reading more articles on companies at the forefront of their respective sectors? Click on the links below:
The image featured at the top of this post is ©RoBird/Shutterstock.com.