The manufacturing industry is vital in the economic engine of nearly every country. In the United States alone, manufacturers directly employ more than 12 million workers and account for an additional 7 million jobs in supplier companies and other industries. Globally, manufacturing is a $44 trillion industry that supports more than 360 million jobs.
There are many different types of manufacturing, from apparel to chemicals to electronics. The importance of manufacturing will only continue to grow as the world shifts to sustainable production practices and new technologies, such as artificial intelligence and blockchain.
Today we will learn about the largest manufacturing companies in the world right now, ranked by annual revenue. Each of these companies has its own niche, with some being more focused on specific products and others operating more like general manufacturers that produce a wide variety of goods. Without further ado, let's dive in.
#20: The Coca-Cola Company – $37.27 billion
The Coca-Cola Company is a world-renowned company that manufactures refreshing non-alcoholic beverage concentrates, as well as some alcoholic drinks. The Coca-Cola soft drink was invented in 1896 by the pharmacist John Stith Pemberton.
He and Asa Griggs Candler founded the company on January 27, 1892; 130 years ago. As of 2022, the company has a total number of 96,200 employees.
This company has over 500 products in over 200 countries. The most popular products include Coca-cola, Appleteaser, Aquactive, Ades, Draft cola, Dasani water, Fanta, Georgia, Ice Dew, and many more.
#19: Tesla – $53.8 billion
Tesla is among the young companies accelerating at high speed since its start in July 2003. In addition, the company had 110,000 employees across three continents in April 2022. 
Tesla has six big factories in the United States, Asia, and Europe. However, Elon Musk, Tesla CEO, hinted that they aim to have a Tesla factory on each continent.
Tesla is an automotive and renewable energy company that manufactures solar roofs and electric vehicles. It released its first car model (Tesla Roadster) in 2009. Afterward, it made the Model S sedan in 2012, Model X SUV in 2015, the Model 3 sedan in 2017, and the Model Y crossover in 2020.
Tesla sold 936,222 cars in 2021 across the globe, and it has sold three million vehicles as of August 2022, with the Model 3 leading in sales. 
#18: Unilever – $57.87 billion
On September 2, 1929, Lever Brothers (British soap maker) and Margarine Unie (margarine producer) merged to form the Unilever company. The company has its headquarters in London, UK. Unilever sells its products worldwide, with 149,000 employees all over. 
This company manufactures consumer goods such as beauty products, food condiments, ice cream, detergents, and personal care products. These products fall into three categories: food and refreshments, beauty and personal care, as well as home care.
The company's leading brands include Sunlight, Omo/Persil, Rexona, Lifebuoy, Axe, Ben & Jerry's, Dove, Heartbrand ice creams, Lux, Knorr, Sunsilk, Magnum, and Hellmann's.
#17: BASF – $69.46 billion
BASF is the largest multinational chemical producer in the world. The company's headquarters are in Ludwigshafen, Germany. BASF was founded on April 6, 1865 by Friedrich Engelhorn. As of August 2022, the company has 111,047 employees. 
BASF's products and services include catalysts, coatings, crude oil, natural gas exploration and production, performance chemicals, plastics, and crop technology.
#16: IBM – $73.62 billion
International Business Machines (IBM) is a multinational technology company with its headquarters in Armonk, New York City. Charles Ranlett Flint founded the company on June 16, 1911, as a Computing-Tabulating-Recording Company. Later in 1924, it changed its name to IBM. Its products circulate in 177 countries. 
The main IBM products include robotics, blockchain, computer hardware, quantum computing, consulting, software, artificial intelligence, and Automation. Its services are outsourcing, management services, and professional services. Its brands are IBM Cloud, IBM storage, ILOG, Websphere, and Watson, among others. 
#15: Nissan – $74.17 billion
Nissan is a global automobile company with its headquarters in Nishi-Ku, Yokohama, Japan. The company was founded on December 26, 1933. Nissan had 136,134 employees as of 2021.
The company's products include luxury vehicles, automobiles, forklift trucks, outbound motors, and commercial vehicles. Its main car brands are Nissan, Infiniti, Datsun, and Nismo.
#14: Intel – $77.88 billion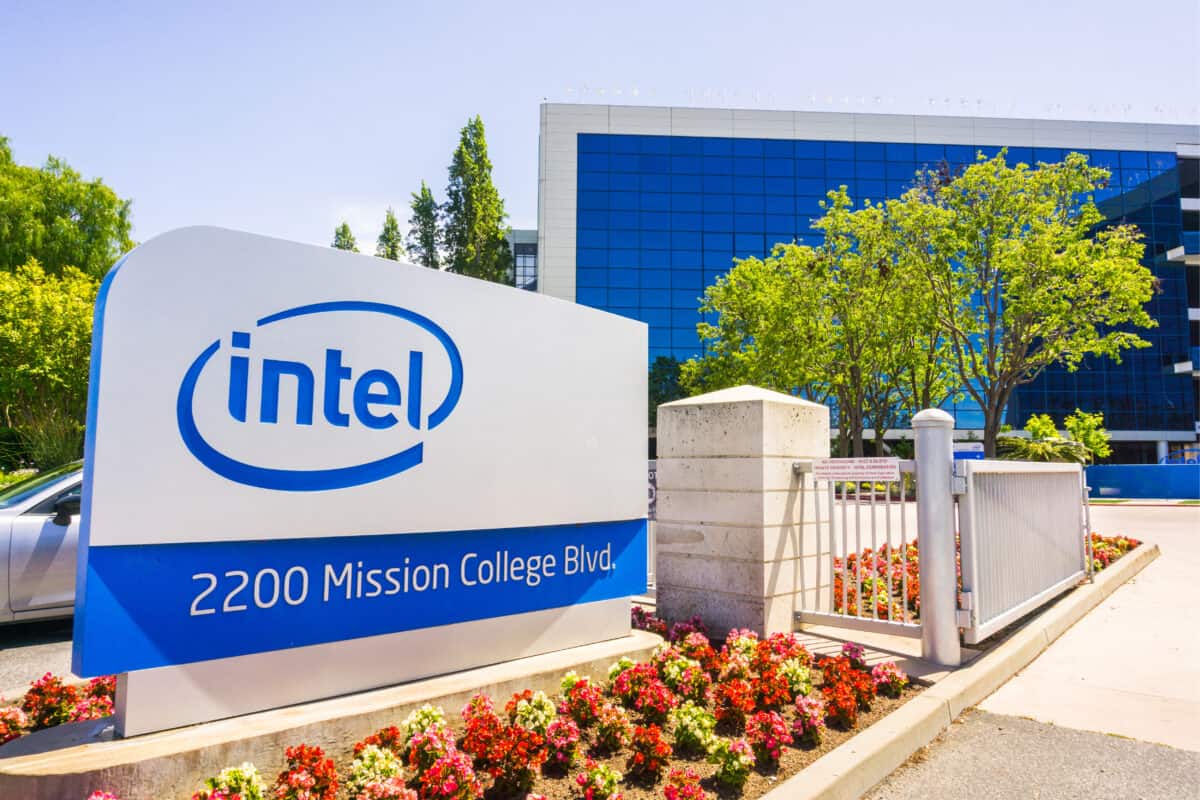 Intel is a multinational technology company with its headquarters in Santa Clara, California. Gordon Moore and Robert Noyce founded the Intel company on July 18, 1968. The company had 121,100 employees as of 2021.
Intel products include modems, flash disks, vehicle automation sensors, systems-on-chip (SoCs), network interface controllers, central processing Units (CPU), microprocessors, motherboard chipsets, Wi-Fi and Bluetooth chipsets, solid-state drivers, and integrated graphics processing units. 
#13: General Electric  – $79.62 billion
General Electric (GE) is a multinational conglomerate company headquartered in Boston, Massachusetts, USA. GE was founded on April 15, 1892, in New York City by J.P Morgan, Thomas Edison, and Charles A. Coffin.
The company had 168,000 employees as of 2021. General Electric products include Aircraft engines, wind turbines, electrical distribution, finance, health care, and software.
#12: Sony Group Corporation – $84.89 billion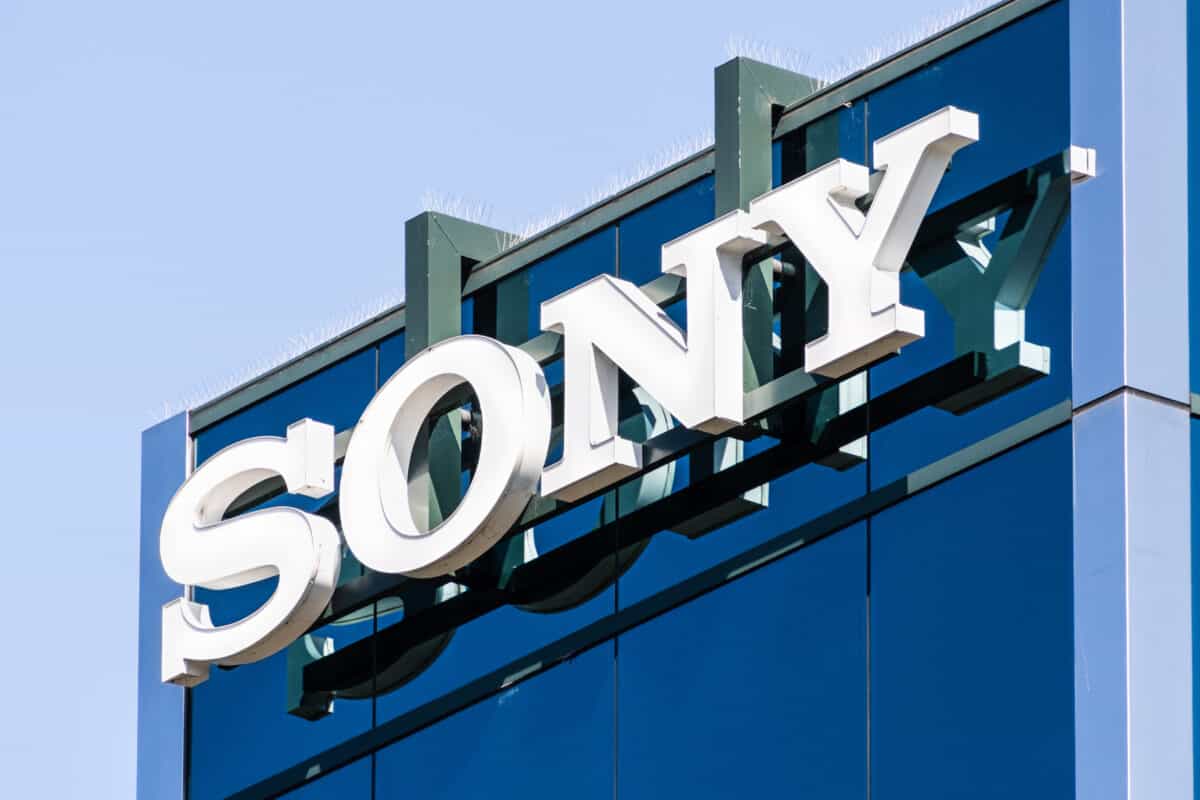 Sony Group Corporation is a multinational conglomerate technology company with its headquarters in Minato, Tokyo, Japan. The company was founded on May 7, 1946, by Masaru Ibuka and Akio Morita.
Sony is the largest manufacturer of electronic products and the largest video game company. Its products include robots, TV shows, computer hardware, consumer electronics, films, semiconductors, video games, telecommunications equipment, and music.
Their services include credit finance, banking, advertising agency, network, insurance, and financial services.
#11: Johnson & Johnson – $93.77 billion
Johnson & Johnson (J&J) is a multinational manufacturer of medical devices, consumer goods, and pharmaceuticals. The company was founded in January 1886 by Robert Wood Johnson I, Edward Mead Johnson, and James Wood Johnson.
It has its headquarters in New Brunswick, New Jersey, USA. J&J had 144,500 employees as of 2021. The company's products include Clean & Clear, Zyrtec, Calpol, Johnson's Baby, and Prezista, among others, which are served worldwide.
#10: China Minmetals – $102.01 billion
China Minmetals is a metals and mineral trading company with its headquarters in Beijing, China. The State-owned Assets Supervision and Administration Commission of China founded the company in 1950.
The company had 177,000 employees as of September 2022. Its products include iron, steel, copper, zinc, lead, finance, marine shipping, real estate, mining, and commodities. Its products and services are available in 34 countries and regions worldwide.
#9: Mitsubishi Motors – $121.54 billion
Mitsubishi Motors is a multinational automobile manufacturer. Mitsubishi was founded on April 22, 1970. The company had 32,171 employees as of May 13, 2021.
Since 2016, 34% of Mitsubishi has belonged to Nissan, which forms the Renault-Nissan-Mitsubishi Alliance. The company's main products are passenger cars, commercial vehicles, economy cars, and sport utility cars.
#8: Honda – $124.24 billion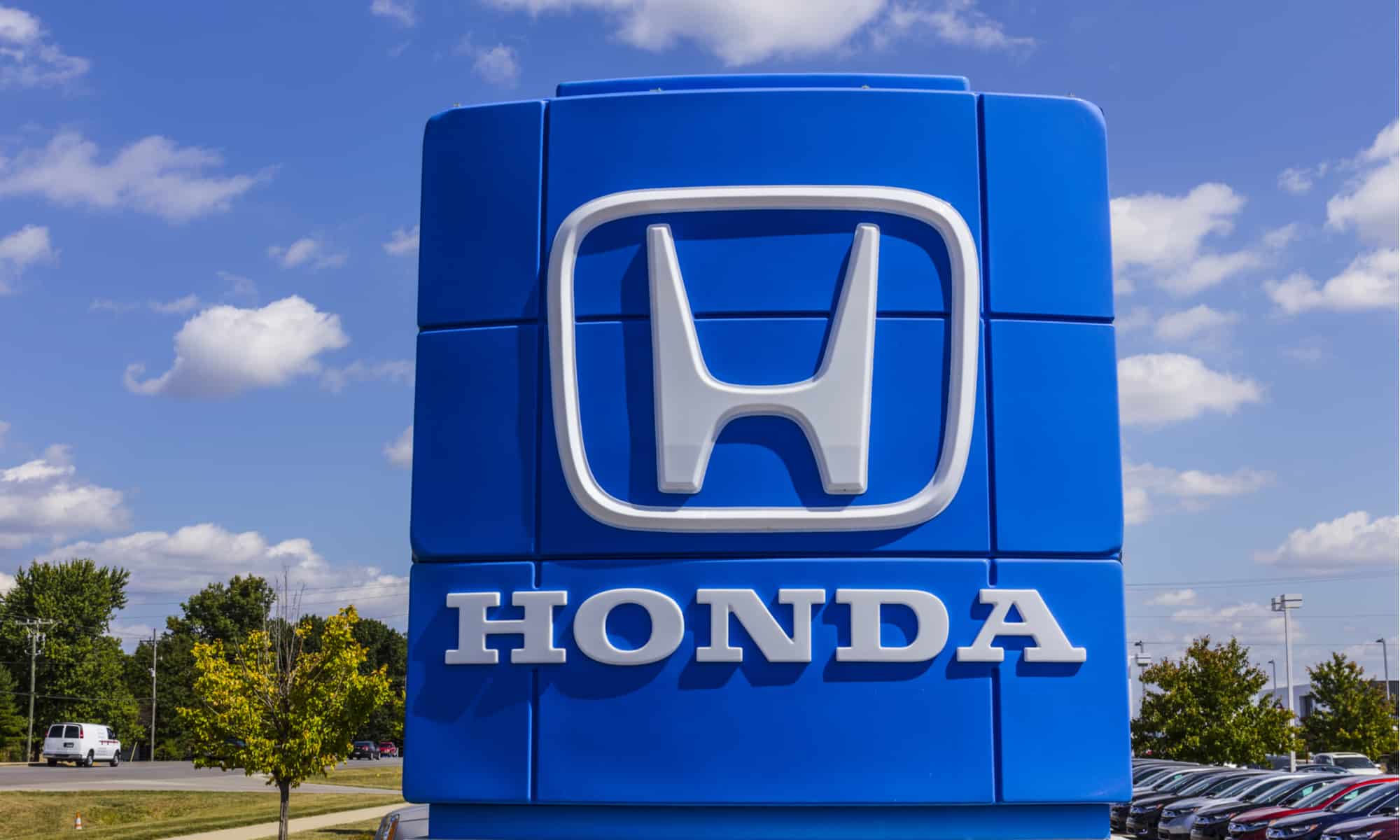 Honda is a multinational conglomerate automobile manufacturer with its headquarters in Minato, Tokyo, Japan. Soichiro Honda founded the company in October 1946 and incorporated it on September 24, 1948. As of June 2022, the company had 204,035 employees.
Its products are sold globally. These include automobiles, motorcycles, scooters, water pumps, luxury vehicles, commercial vehicles, robotics, jet aircraft, jet engines, rotary tillers, outboard motors, and electric generators.
#7: General Motors – $127.004 billion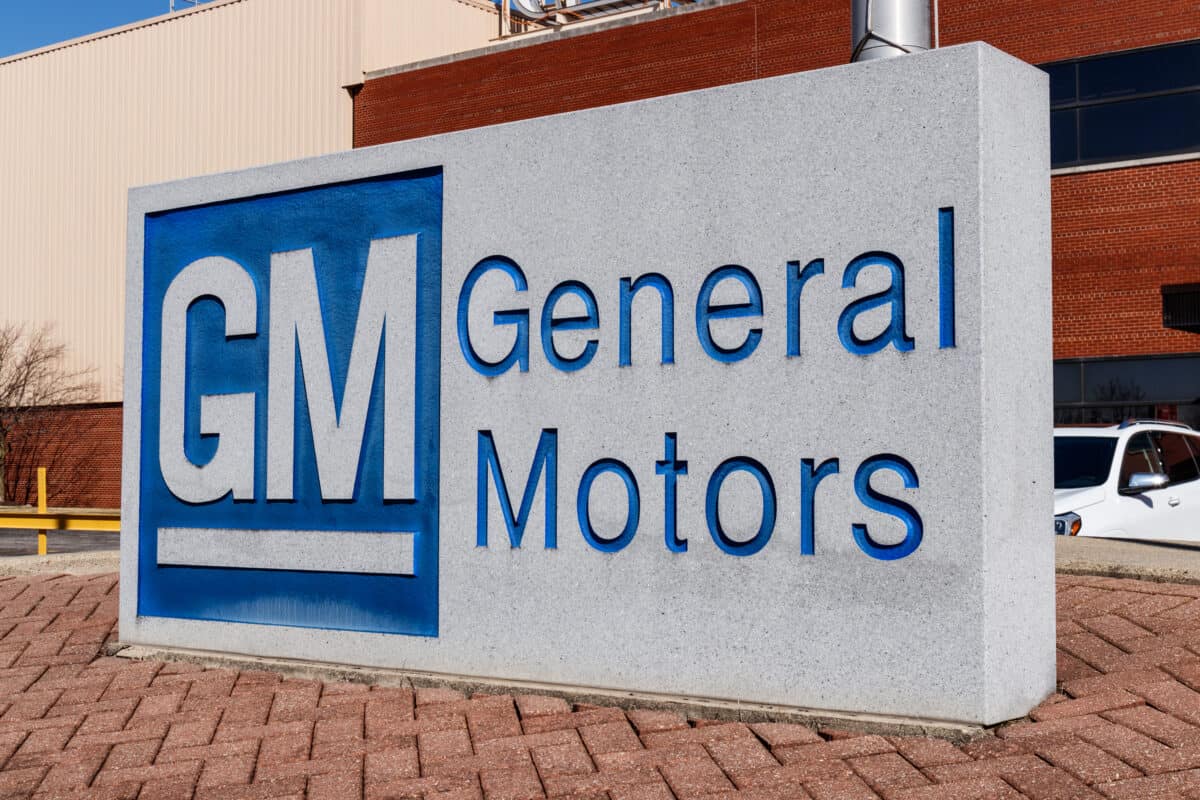 General Motors (GM) is a multinational automotive manufacturer with its headquarters in Detroit, Michigan, USA. GM is the largest automotive industry in the US and has been the largest globally for 77 years until it lost to Toyota in 2008.
The founders of GM are William C. Durant, Frederic L.Smith, and Charles Stewart Mott. They founded the company on September 16, 1908. As of December 2021, GM had 157,000 employees worldwide across its factories and outlets.
General Motors manufactures automobiles, commercial vehicles, and automobile parts. There are four divisions of GM products: Chevrolet, Cadillac, Buick, and GMC.
#6: Ford – $136.3 billion
Ford is a global automotive company headquartered in Dearborn, Michigan, USA. Its founding father was Henry Ford, who incorporated it on June 16, 1903. Ford manufactures commercial and automobile vehicles under its leading brand, Ford. In addition, it manufactures luxury vehicles and sells them under the Lincoln luxury brand.
Furthermore, Ford has partnered with other automobile manufacturers like Jiangling Motors in China and Aston Martin in the UK, with 32% and 8% shares, respectively. Ford Motors also owns the Brazilian SUV manufacturer Troller. 
The company has five brands: Ford blue, Ford Drive, Ford Model E, Ford Credit, and Ford Pro. The company's products include pickup trucks, automobiles, luxury vehicles, SUVs, commercial vehicles, and automotive parts. Its products are known and used worldwide.
#5: Mercedes-Benz Group – $175.83 billion
Mercedes-Benz is an automotive brand that started on June 28, 1926. Mercedes-Benz Group's headquarters are in Stuttgart, Baden-Wurttemberg, Germany. This company manufactures luxury and commercial vehicles.
In 2018, Mercedes-Benz recorded a high percentage of premium cars, selling 2.31 million passenger cars. The Mercedes-Benz Group is currently the thirteenth-largest car manufacturer by unit sales.
The company sells automobiles under the following brands worldwide: Mercedes-Benz, Mercedes-Maybach, Mercedes-AMG, and Mercedes-Benz Bank.
#4: Samsung Electronics – $200.74 billion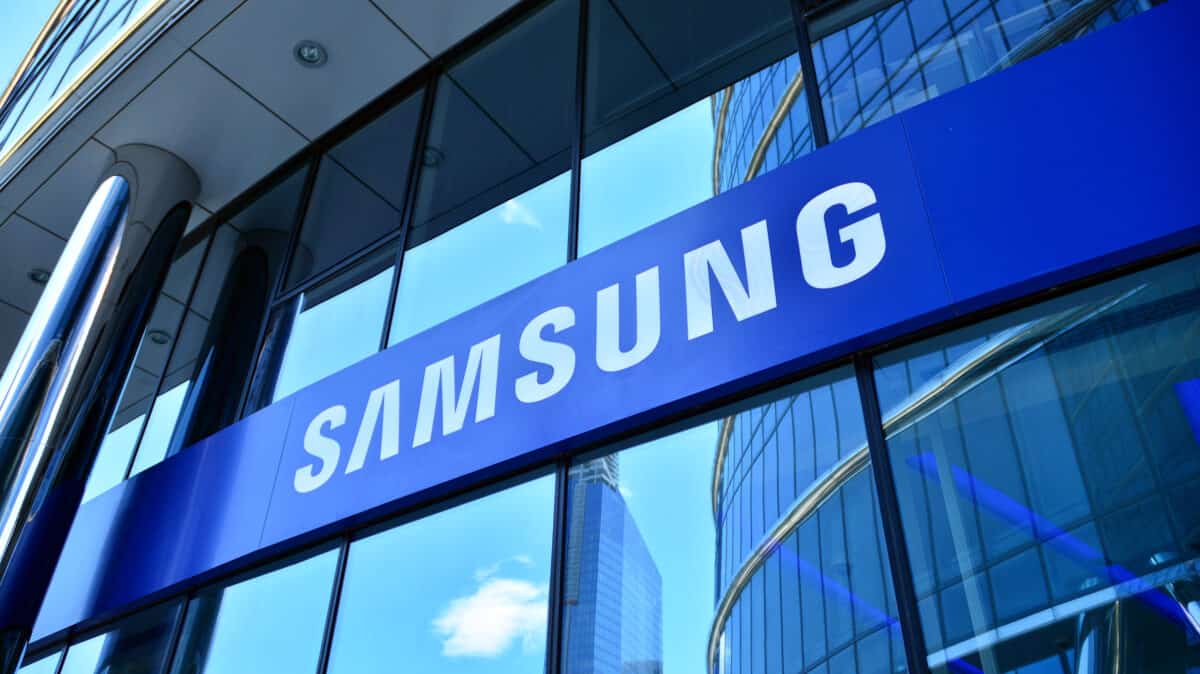 Samsung Electronics is the second largest technology company headquartered in Yeongtong-gu, Suwon, South Korea. Samsung Electronics was founded on January 13, 1969, and its products are known globally. This company employs over 280,000 employees in its assembly plants across 74 countries.
Samsung deals with electronics, home appliances, robotics, medical devices, artificial intelligence, semiconductors, information technology, automation, and the internet of things. 
#3: Volkswagen Group – $253.97 billion
Volkswagen is an automotive manufacturer headquartered in Wolfsburg, Lower Saxony, Germany. The Germany Labor Front founded the Volkswagen Group in 1937. The company became popular through its Volkswagen Beetle (the people's vehicle), with its biggest market in China. 
The Volkswagen vehicles became popular during World War II, as they proved to be reliable by the Nazi German military. After the war, the company introduced the Volkswagen Type 2 vehicles, consisting of vans, pick-ups, and campers.
In 1961, VW introduced four Type 3 vehicle models, the Fastback, Karmann Ghia, Notchback, and Variant. In 1969, the company introduced Type four models (411 and 412). It then introduced the Super Beetle, the Type 131, with a curved windshield and padded dash in 1971.
Generations
In 1973, Volkswagen came up with Type 181, the military-themed vehicle. Since 1974, Volkswagen has produced eight Volkswagen Golf generations. The first generation of VW golf (Rabbit in the US and Canada and Caribe in Latin America) was produced between 1974 and 1983. The second VW golf (hatchback/ Jetta sedan) commenced on October 1983 and 1991.
Between 1991 and 1999, the company introduced the third generation of Golf. The fourth generation of Golf was introduced in 1999 in North America. The fifth golf generation Jetta and sixth generation Passat came between 2005.
The seventh generation Golf (small family car) was first made in 1974 and has since appeared in various body shapes. Volkswagen Passat, which consists of large family cars, has been sold since 1973, and it's in the eighth generation of Golf. Since 2017, Volkswagen has shifted its focus to making electric vehicles.
#2: Toyota Group – $256.72 billion
Toyota Group is a multinational automobile manufacturer headquartered in Toyota city, Aichi, Japan. The company was started on August 28, 1937, by Kiichiro Toyoda. It manufactured its first product, the Type A engine, in 1934. In 1936, it made the Toyota AA its first passenger automobile.
As one of the largest manufacturing companies in the world, Toyota has four main automobile brands: Hino, Lexus, Toyota, and Daihatsu. In addition, the company has 40 hybrid vehicle models sold globally. 
In 2012, the company announced it had produced the 200 millionth vehicle. Toyota is also partnering with other automobile manufacturers. It holds 20% shares in the Subaru Corporation, 4.9% in Suzuki, 5.1% in Mazda, 2.8% in Yamaha Motor Corporation, and 2.8% in Panasonic.
#1: Apple – $365.82 billion
Apple is a multinational technology company that offers online services and manufactures consumer electronics and software. The company started on April 1, 1976, as Apple Computer Company, and was incorporated in 1977 as Apple Computer, Inc.
The company's founders are Steve Jobs, Ronald Wayne, and Steve Wozniak. Apple has its headquarters in California in the United States.
Apple is currently the largest mobile phone manufacturer in the world, with 2022 sales of $365 billion and a market share of 23%. The company's main products include iPhone, iPad, Apple Watch, AirPods, and Mac. The company also offers services such as App Store, Apple Music, Apple Card, Apple Pay, and Apple TV+.
The Largest Manufacturing Companies in the World: Summary
| Rank | Company | Annual Revenue |
| --- | --- | --- |
| 1 | Apple | $365.82 billion  |
| 2 | Toyota Group | $256.72 billion  |
| 3 | Volkswagen Group | $253.97 billion  |
| 4 | Samsung Electronics | $200.74 billion  |
| 5 | Mercedes Benz Group | $175.83 billion  |
| 6 | Ford | $136.3 billion  |
| 7 | General Motors  | $127.004 billion  |
| 8 | Honda | $124.24 billion  |
| 9 | Mitsubishi | $121.54 billion  |
| 10 | China Minmetals | $102.01 billion  |
| 11 | Johnson & Johnson | $93.77 billion  |
| 12 | Sony | $84.89 billion  |
| 13 | General Electronic | $79.62 billion  |
| 14 | Intel | $77.88 billion  |
| 15 | Nissan  | $74.17 billion  |
| 16 | IBM | $73.62 billion  |
| 17 | BASF | $69.46 billion  |
| 18 | Unilever | $57.8 billion  |
| 19 | Tesla | $53.8 billion  |
| 20 | The Coca-Cola Company | $37.27 billion  |
Up Next