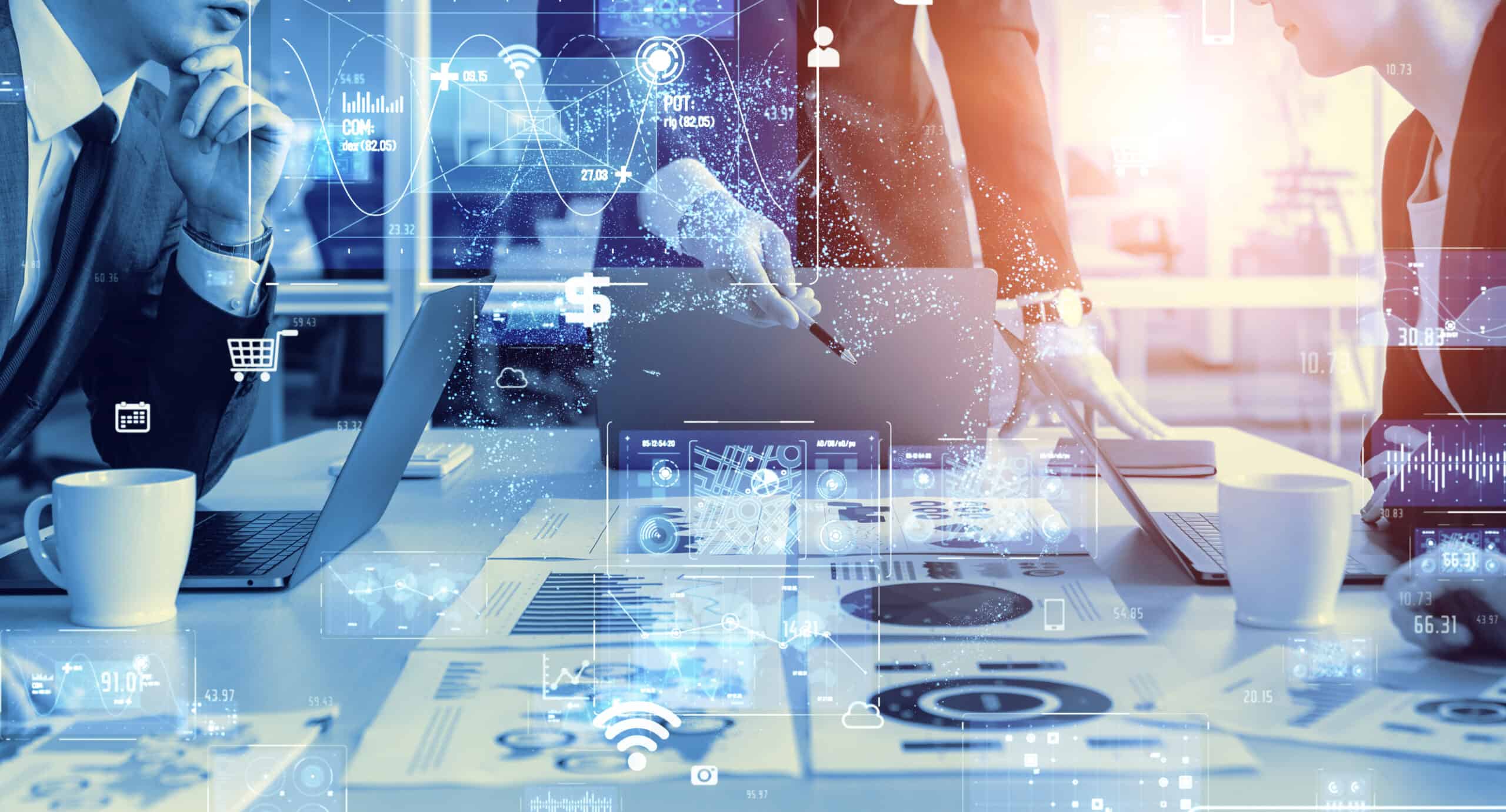 Key Points:
Hewlett Packard provides technology services and solutions for businesses, governments, and consumers. It also provides software and hardware to help businesses manage their IT infrastructure.
Cognizant, a multinational IT services and consulting company, assists banks in revolutionizing lending money by analyzing risk through predictive analytics based on consumer financial history.
International Business Machine (IBM) offers two major IT solutions: Global Technology Services (GTS) and Global Business Services (GBS).
Information technology is an ever-growing field, with new discoveries, services, and products being created every day. And no wonder, since information technology – or IT, as it's more commonly known – touches almost every part of our lives. From phones and tablets to fitness trackers and any other item with a computer chip, the world relies on its largest IT companies. As so, there are more than just a few major players in the world of information technology—there are hundreds of them.
The IT industry has grown so much in the past few decades that there are now entire companies whose sole purpose is to offer specific services within the IT world. From software development to cloud-based storage, these companies provide many of the technological conveniences we use on a daily basis. Here are the top 10 largest IT companies in the world and what they do, ranked by current market capitalization.
#10: HP Inc. – 25.76 billion USD
HP (Hewlett Packard) is one of the world's largest information technology (IT) companies, with its headquarters in Palo Alto, California. Bill Hewlett and David Packard founded the company in 1939, and since then it has grown into a global IT giant. HP provides technology services and solutions for businesses, governments, and consumers. It also provides software and hardware to help businesses manage their IT infrastructure.
Their services include software development, systems integration, managed security services, consulting services, and infrastructure management solutions for customers across industries such as manufacturing, healthcare, and financial services. Additionally, HP Software offers software services like SAAS (software as a service), cloud computing, training, consulting, support, etc. Due to its outstanding market performance, HP will likely continue to rank among the top 10 IT businesses in the world.
#9: Capgemini – 26.3 billion USD
Since its inception in 1967, Capgemini has quickly grown into one of the world's largest IT service and consulting firms. Specializing in infrastructure management and sustainability, they help clients make sense of digitalization across all industries. With over 330,000 employees worldwide and offices in over 55 countries, Capgemini is a global company that offers a variety of different services.
These include business process outsourcing, as well as application development and maintenance for various private-sector companies and public-sector institutions, such as governments or universities. Additionally, they offer solutions in data analytics, engineering, mobility, and cybersecurity.
Acquisitions
Over the last few years, Capgemini has been solidifying its position as a top information technology business by purchasing various other industry leaders. The company has recently bought iGate, Fahrenheit 212, LiquidHub-US, and others. All of these acquisitions have helped the corporation expand its operations in the fields of information technology, technology, and strategy. Capgemini's Green IT program is yet another business strategy that has propelled the company into the ranks of the world's leading IT corporations.
#8: Cognizant – 30.68 billion USD
Cognizant is a multinational IT services and consulting company headquartered in Teaneck, New Jersey, United States, with operations in over 50 countries. The company is one of the largest IT services and consulting companies in the world. It provides services to help clients manage their technology needs and drive business value. It does so by offering strategic, sustainable, and innovative information technology (IT) based on deep industry knowledge and experience.
Investments
Cognizant is rapidly investing in digital services in order to increase value for stakeholders and shareholders through a high return on capital. Cognizant assists banks in revolutionizing lending money. It does so by analyzing risk through predictive analytics based on consumer financial history.
The company evaluates comprehensive borrower data using modern analytics techniques, allowing banks to estimate a customer's creditworthiness better. It also assists qualified individuals and businesses in obtaining the necessary financing. Cognizant is ranked 10th among the world's top information technology (IT) firms in 2021.
#7: Infosys – 71.66 billion USD
Infosys is a multinational information technology (IT) company headquartered in Bengaluru, India. Founded in 1981, it is one of the largest employers in India, with more than 270,000 employees and serves clients in over 50 countries. Infosys provides business process outsourcing (BPO) and consulting services. The company's primary focus is developing customized enterprise applications for large companies, small businesses, governments, and educational institutions.
Infosys also provides outsourced services for clients like banks, insurance companies, and enterprises worldwide. It helps them improve their business processes by automating them with technology. The company also develops software solutions for various industries, such as healthcare, banking, retail, and manufacturing.
Infosys was ranked the 3rd Best Regarded Company in the World by Forbes in 2019. It's also had a significant impact on retail and corporate banking through one of its products, Finacle—universal banking technology. In 2021, the IT corporation had a net income of $2.6 billion and assets worth approximately $14 billion.
#6: SAP – 98 billion USD
SAP is one of the most well-known companies in the IT industry. It provides software solutions and services to over 800,000 customers around the world. The company was founded by Hasso Plattner and Dietmar Hopp in 1972, but it wasn't until 1980 that it became SAP SE and went public on the German stock market. Today, SAP has operations in over 100 countries with about 110,000 employees worldwide.
The company's wide range of services includes enterprise resource planning (ERP) solutions for midsize and large businesses, HANA in-memory database technology, analytics platforms for data scientists, and cloud computing platforms for SaaS applications. Interestingly, SAP was the first company to offer ERP systems to supply chain and logistics management, and it has always focused on expanding business operations beyond customer expectations.
The company is able to achieve a large scale and a high market share mainly through corporate collaboration and networking. In fact, it intends to migrate 90% of its SAP clients to the new platform by 2025. The wish is to get rid of paper-based processes, as well as overall redundancy. The company also wants a billion users of its cloud solutions, and half a million enterprises of all sizes, to employ SAP software in order to combat complexity while streamlining their businesses.
#5: IBM – 110.87 billion USD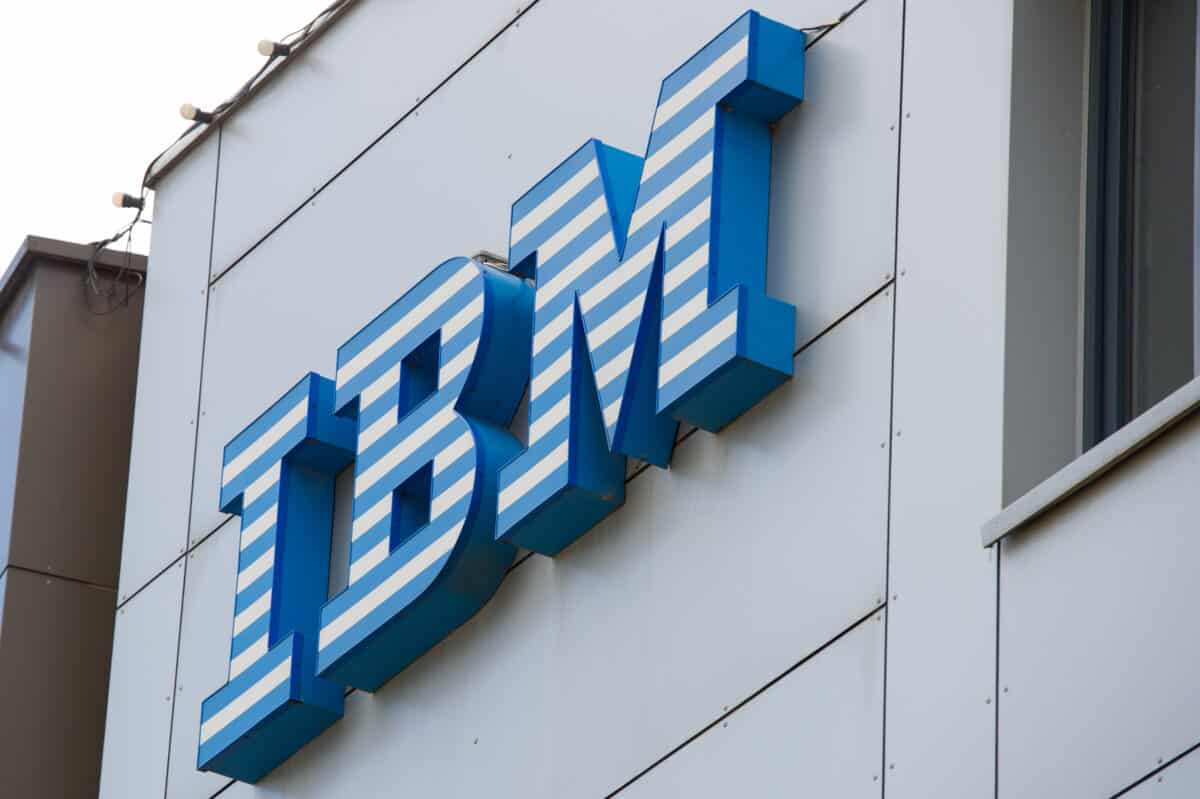 International Business Machine (IBM) is one of the world's largest information technology (IT) companies. The company has been a leader in the IT industry since its founding in 1911, continuing to be one of the world's most innovative and successful companies today. It's headquartered in Armonk, New York, with offices around the world. These include locations in India, China, Brazil, and Germany. IBM offers a wide range of products, including hardware, software, services, and consulting.
The company offers two major IT solutions: Global Technology Services (GTS) and Global Business Services (GBS). GTS offers infrastructure support, product maintenance, and process outsourcing, whereas GBS handles consultancy, application management services, and systems integration. Today, approximately 97% of banks worldwide rely on IBM services, making it the leading host of online transactions.
IBM's main focus is developing new technologies that will enable cloud computing and the use of mobile apps. The company also has a strong presence in emerging markets, where it works with governments and other organizations on technological initiatives that help its citizens improve their lives.
#4: TCS – 133.8 billion USD
TCS is India's leading IT company. J. R. D. Tata and  Faquir Chand Kohli founded the company in 1968. It's headquartered in Mumbai and has more than 600,000 employees worldwide. The company offers a range of services to clients, including consulting and technology services to businesses, government agencies, and educational institutions.
The Indian IT firm focuses primarily on consulting and IT services. The Tata Group is its parent firm and operates 149 locations in 46 countries. It's currently one of the world's most valued IT services brands. What's more, TCS Mastercraft and TCS BaNCS are two of the Indian company's most powerful software solutions.
TCS Mastercraft is a collection of solutions that help optimize processes in digital transformation, software development, privacy, business data quality, delivery, application creation, and other areas. On the other hand, TCS BaNCS integrates a collection of software resources used by retail banks to process their financial services.
#3: Accenture – 165.68 billion USD
The company is a global consulting, technology, and outsourcing firm that works with clients in many different industries. It's been around since 1989 and is one of the largest information technology companies in the world. Accenture company has more than 700,000 professionals in more than 120 countries, and is headquartered in Dublin, Ireland, with additional offices around the world.
The company provides business process re-engineering, digital transformation, digital marketing, technology consulting, digital strategy, and innovation to help clients identify opportunities, develop solutions and build brands. It has several business units, each contributing significantly to the company's overall revenue generation.
Accenture consulting main offerings include mobility and digital marketing analytics. Accenture Technology focuses on research and development, solution implementation, and emerging technology laboratories. Whereas Accenture Strategy offers services in technology strategy, corporate strategy, and operational strategy.
#2: Oracle – 170.05 billion USD
Oracle is a multinational software technology corporation headquartered in Austin, Texas, United States. The company's main product is database software, but it also sells business applications and services, including cloud computing and data analytics. Oracle was founded in 1977 by Larry Ellison, Bob Miner, and Ed Oates. It has over 140,000 employees and serves over 400,000 customers around the world.
Oracle helps customers grow their business faster by making it easier to build customer relationships and analyze customer data. Over the past 40 years, Oracle has built 100% credibility in the market by partnering with thousands of organizations for unparalleled success. As a result, customers benefit from lower operating costs, reduced time-to-market, increased sales, increased productivity, and superior quality. These are all benefits that many other IT companies provide, but one thing that sets Oracle apart is its dedication to fostering strong partnerships with its clients.
Clever Solutions
Oracle is renowned for its user-friendly software and consistently works to remove complexity from the applications it creates, such as cloud computing and data center operations software. These can be a barrier to business innovation, speed, flexibility, manageability, reliability, security, and engineering.
The company empowers its clients by offering clever solutions that benefit their businesses, users, and consumers. As such, it focuses primarily on developing analytical tools that leverage machine learning algorithms. Oracle is also enhancing its skills in technologies such as artificial intelligence, machine learning, the Internet of Things, blockchain, and human interfaces, all of which are intended to improve customer capabilities and enable them to create their own cutting-edge goods and services.
#1: Microsoft Corporation – 1.80 trillion USD
Microsoft is the largest information technology company in the world. It was founded in 1975 by Bill Gates and Paul Allen, and its headquarters are located in Redmond, Washington. Microsoft is best known for its software products, including Windows and Office. The company also provides cloud-based services through its Azure platform, which includes the Azure cloud computing service and the Azure SQL Database database management system.
Microsoft's products are used by more than 500 million people worldwide every month. Interestingly, the company's revenue comes mainly from licensing its products and services to other businesses, as well as from sales of its hardware devices such as Xboxes.
Evolution
Microsoft has evolved significantly during the last decade. The company has been concentrating on IT software and services through products such as Dynamics and CRM, as well as operating systems, office, and gaming. It has also begun collaboration and service delivery via SharePoint, teams, apps, and so on.
Acquisitions
Since the 1990s, the historic international corporation has expanded its tentacles beyond the traditional operating system industry through a series of corporate acquisitions. Microsoft spent $26.2 billion on the acquisition of Linkedin in 2016 and 8.5 billion dollars on the acquisition of Skype Technologies in 2011.
With the ever-changing environment, there is a big paradigm shift in technology and inventions, and Microsoft is striving to dominate this new era as a frontrunner. In the future, Microsoft will seek out new breakthrough technologies such as machine learning, artificial intelligence, and cloud computing to fuel fresh growth, allowing them to establish their distinct digital skills and give strong solutions to a wide range of consumers.
Summary of the 10 Largest Information Technology (IT) Companies in the World
| Rank | Market Capitalization (2022) |
| --- | --- |
| 1 | Microsoft – $1.80 trillion |
| 2 | Oracle – $170.05 billion |
| 3 | Accenture – $165.68 billion |
| 4 | TCS – $133.8 billion |
| 5 | IBM – $110.87 billion |
| 6 | SAP – $98 billion |
| 7 | Infosys – $71.66 billion |
| 8 | Cognizant – $30.68 |
| 9 | Capgemini – $26.3 |
| 10 | HP Inc. – $25.76 billion |
Up Next…