Key Points:
NVIDIA develops and distributes GPUs for gaming, cryptocurrency mining, professional software, and artificial intelligence chips used in vehicles and machinery.
Tesla vehicles operate on electric energy and incorporate artificial intelligence to provide enhanced driver assistance to help users navigate busy roads.
Tencent is the world's largest video game vendor, with most of its games incorporating deterministic AI techniques that contribute to their games' seamless play.
When someone mentions artificial intelligence (AI), the first thing that probably crosses your mind is robots with human features. After all, sci-fi novels and movies depict them as human-like machines that go rogue and spread chaos worldwide. However, nothing could be further from the truth.
Artificial intelligence is all around us. The device you are using now has artificial intelligence features to improve its functionality. In a simple definition, AI technology is the ability of a computer-controlled body to conduct functions associated with intelligent beings.
It extends from simple systems designed to help users perform tasks to more complicated ones, such as self-driving cars. The applications are endless and extend to various industries.
In light of artificial intelligence's broad scope, you may wonder which companies are behind such cutting-edge technology. This article reviews the world's most prominent artificial intelligence companies, ranked by annual revenue. Let's get to it!
#10. SentinelOne: $93 million
First on the list of the largest artificial intelligence companies is a leader in the cybersecurity industry. SentinelOne was founded in 2013 by Tomer Weingarten, the acting CEO, alongside his colleagues Ehud Shamir and Almog Cohen.
The company offers organizations a comprehensive security platform with on-premise and cloud-native cybersecurity, which optimizes the protection of their IT operations.
The main feature that puts SentinelOne ahead of its competitors is the incorporation of artificial intelligence in its cybersecurity platform. It uses machine learning to monitor IT systems and cloud workloads, making it possible to hunt, detect, and respond to potential threats to an organization's operations.
The artificial intelligence developed by SentinelOne minimizes the need for human analysis of IT operations, which may not be as effective in threat detection. The powerful algorithms incorporated in artificial intelligence ensure real-time detection and automated responses to potential threats.
Therefore, malicious activities are dealt with before they penetrate the system and paralyze operations. The artificial intelligence approach in cybersecurity taken by SentinelOne appears to work well for the company, giving it an edge over its competitors in the market.
At the end of the first quarter of 2022, the company registered a 120% rise in revenue to $204.8 million, cementing its place as one of the largest artificial intelligence companies. The company is expected to record high revenue figures in 2022 compared to the $93 it reported in 2021.
#9. NVIDIA: $16.675 billion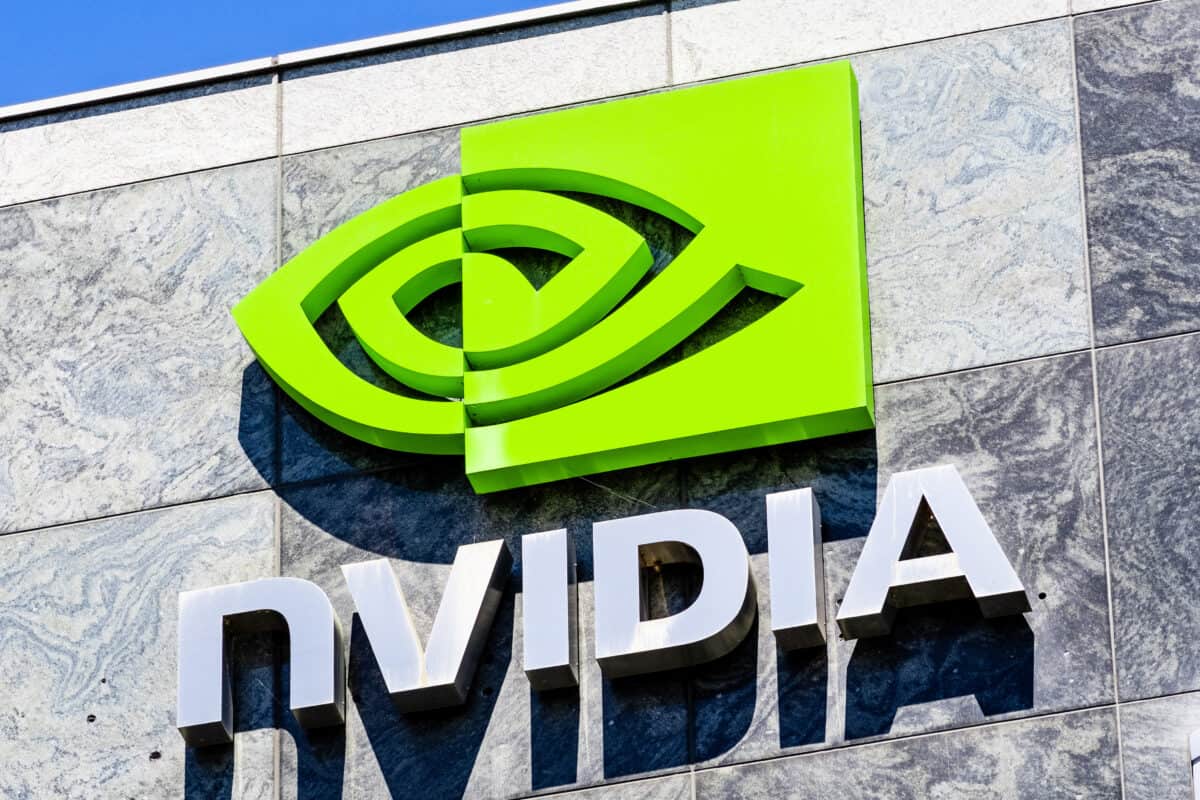 On April 5, 1993, Jensen Huang, Chris Malachowsky, and Curtis Priem set out to launch a company producing graphics processing units (GPU) with $40,000 to their name. The colleagues believed graphics-based computing was the future of the computing industry because it could solve numerous problems that general computing could not.
The visionaries also saw a goldmine in solving existing computational issues in video games, alluding that they could generate massive sales. With little capital, the partners founded NVIDIA, initially focusing on videos as their gateway to larger markets and funding to further their ventures.
The gamble paid off as their first release, the RIVA TNT, a graphics elevator chip for PCs, gained excellent market success. Their subsequent product, the GeForce 256, was equally successful, with its improved features, earning the company a contract to build graphics hardware for Microsoft's Xbox console.
Nvidia has expanded its horizon into the artificial intelligence field and designs high-end chips with various applications. It develops and distributes GPUs for gaming, cryptocurrency mining, professional software, and artificial intelligence chips used in vehicles and machinery.
Nvidia plans to release more AI-focused products, including improved chips with nine times the processing power of previous designs. The company also seeks to build on its $16.675 billion revenue collected in 2021.
The increased revenue is attributed to the Coronavirus pandemic, as people spent more time indoors gaming, studying, and working from home, which increased their reliance on cloud computing. As more people embrace working remotely on computerized systems, Nvidia is set to record higher profits in 2022 and increase its influence in the global artificial intelligence market.
#8. Tesla: $53.823 billion
Tesla Inc. was founded in July 2003 by Martin Eberhard and Marc Tarpenning. The two envisioned the enterprise as an automotive manufacturer and technology company. The current CEO, Elon Musk, got on the enterprise's board as a majority shareholder and took its leadership in 2008.
He stays true to his predecessors' vision as the company constantly unveils products infused with impressive and modern technology. The company currently designs and manufactures electric vehicles, energy production and storage systems, and photovoltaic systems, as it offers various services with the aim of environmental preservation.
Electric Vehicles
Despite its various products, the most impressive ones designed and manufactured by the company are Tesla's electric vehicles. The vehicles operate on electric energy and incorporate artificial intelligence to provide enhanced driver assistance to help users navigate busy roads.
The AI-powered system provides an autopilot feature that allows the vehicle to steer itself to avoid collision and a self-driving feature that allows the car to drive autonomously on command.
These incredible AI features put Tesla ahead of its competitors as the leading electric car manufacturer and distributor, earning an impressive $53.823 billion in revenue in 2021.
Elon Musk recently announced that Tesla would start producing a humanoid robot capable of performing complex tasks, like lifting heavy objects, to further its reach in the AI industry. Following the production and distribution of the humanoid robot, Tesla will undoubtedly be a force to reckon with in the AI industry.
#7. Alphabet Inc.: $76 billion
Alphabet Inc. is a parent company to various AI designing enterprises, making it one of the largest artificial intelligence companies in the world. In 2015, Google CEO, Larry Page, announced the formation of Alphabet as a holding company presiding over a collection of companies in a bid to restructure Google.
Consequently, Alphabet Inc. includes Waymo, Google, Google Cloud, Waze, DeepMind, and Google Duplex, among other subsidiaries. Alphabet Inc. has made a name in the AI industry through its numerous subsidiaries specializing in various artificial intelligence-related fields.
These range from complex AI, such as Waymo, which focuses on developing self-driving cars, to less complicated systems like Google Duplex, which provides an assistant feature for android devices. Alphabet Inc. is also a parent company to DeepMind, a research company specializing in developing artificial intelligence that mimics human conduct.
Similarly, other subsidiary companies use artificial intelligence designs and products produced by their counterparts. For instance, YouTube uses artificial intelligence to promote content, and several other subsidiaries use the technology in pricing.
The use and production of artificial intelligence have undoubtedly pivoted Alphabet Inc. to an influential position in the industry. In 2021, the company posted revenue amounting to $76 billion and is poised to accrue more as it expands its venture.
#6. Intel Corp: $79.024 billion
Next on the list is a company committed to powering a digital world with its impressive cutting-edge AI technology. Intel Corporation was founded in 1968 by Gordon Moore and the late Robert Noyce, a key inventor of the integrated circuit.
The enterprise started as one of the small founding companies in Silicon Valley and is currently a multinational technology company making billions in revenue annually. Intel's rise in the tech and artificial intelligence industries can be traced back to the 1990s.
That's because Intel Corp took advantage of the rapid growth in computer technology and invested heavily in designing microprocessors to increase the machines' efficiency.
Intel Corp is the leading GPU design company and has developed various artificial intelligence systems. In the 90s, the company was fixated on developing supercomputer chips and has extended its scope to new ventures such as self-driving cars and deep-learning processors.
The company also designs artificial intelligence chips used in various industries, which explains its $79.024 billion revenue in 2021.
#5. Tencent: $86.61 billion
Marking the halfway point of our list of the largest artificial intelligence companies globally is Tencent. This internet-based company uses artificial intelligence to improve people's lives across the globe.
Tencent is a Chinese multinational holding company founded by Pony Ma, Charles Chen, Xu Cheney, Zhang Zhidong, and Zeng Liqing. The company's first product was OICQ (now QQ), a messaging, voice chat software, and web portal offering various services, including music, games, blogs, movies, and shopping.
Since its inception, Tencent has evolved over the years into a holding company with several subsidiaries in the tech sector and Internet-related services and products. It is the world's largest video game vendor, with most of its games incorporating deterministic AI techniques that contribute to their games' seamless play.
Tencent's artificial intelligence use extends to various other subsidiaries offering communication and browsing services, payment systems, automated search engines, and cloud computing. As such, the company has cemented its place as a top AI company, making $86.61 Billion in revenue in 2021.
#4. Meta Platforms: $117.93 billion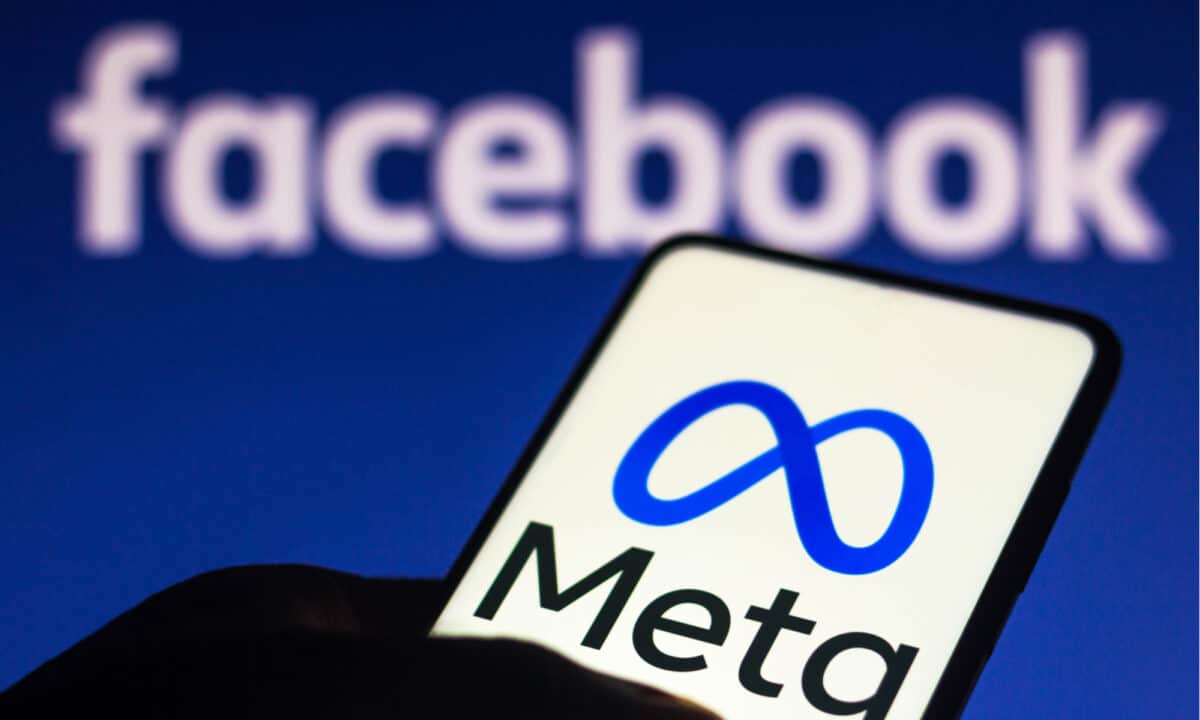 Founded as Facebook in 2004 by Mark Zuckerberg, Meta is slowly making its way to the world's most successful artificial intelligence companies. The company offers various products, including social media and messaging platforms such as WhatsApp, Messenger, Facebook, and Instagram.
After several years in the social media business, Meta Platforms decided to incorporate artificial intelligence into its apps and services. Through Meta AI, the company develops various forms of artificial intelligence to improve user experience on their applications.
The infused AI uses machine learning to filter out offensive content from the users' feeds and improve augmented reality by enhancing real-time interactive experience onscreen and matching it to the real world.
Meta's dive into the artificial intelligence scene is attributable to their plan to create a Metaverse. This refers to an integrated virtual environment comprising all the company's products and services, which could tremendously improve the online experience. However, despite the efforts, Meta Platforms has not enhanced in profits.
Still, the company accrued $117.93 billion in revenue in 2021, which is quite impressive.
#3. Microsoft: $168.088 billion
Microsoft was established in 1975 by Bill Gates and Paul Allen. It rose to prominence in the mid-80s after developing and selling its first operating system, the MS-DOS. Since then, the company has become a leading tech company globally, designing various computer software, producing electronics, and providing related services.
Continuing its trends as a leading technological company, Microsoft has also invested heavily in artificial intelligence through Microsoft Azure, a cloud computing platform. The network aims to provide tools and machine learning frameworks to help professionals develop independent AI services.
The platform also includes AI features such as speech and face recognition, computer vision, and natural language processing. The AI features incorporated in Microsoft systems are offered at a fee based on how you use them, allowing the company to reap decent revenue from its millions of subscribers.
This immensely contributed to the company's $168.088 billion revenue in 2021, propelling the company to the third-largest artificial intelligence company.
#2. Apple: $378.32 billion
The runner-up on our list is a company almost everyone knows. Every time Apple releases a new device, the whole world goes into a frenzy.
Apple is not new to the artificial intelligence market. All devices the company produce contain artificial intelligence software for easy usability and efficient operations. The most common AI in the devices is Siri. It's a virtual assistant that uses voice recognition to take and respond to commands given by the Apple user.
Other artificial intelligence features include the live text feature, as well as facial recognition used to unlock the devices. The advanced features offered by Apple cement its position among the most prominent artificial intelligence companies in the world.
As does its revenue of $378.32 billion in 2021. The figure will increase in 2022, considering the release of the new iPhone 14 in September 2022.
#1. Amazon.com: $469.82 billion
Founded in 1994 by the current CEO, Jeff Bezos, Amazon is popularly associated with e-commerce, its main venture. However, the Fortune 500 Company has several ventures where it employs artificial intelligence in its operations.
The algorithms Amazon uses on its website are an example of artificial intelligence. They use machine learning to filter advertisements. This way, they can offer you target goods you may be interested in based on your search history. The company's venture into AI expands to Amazon Web Services, which provides cloud computing services, and Alexa, a virtual assistant.
The e-commerce company also incorporates AI in its operations. For instance, Amazon Prime Air uses fully-automated drones to make deliveries. This is undoubtedly part of the reason for its $469.82 billion revenue in 2021.
The 10 Largest Artificial Intelligence Companies in The World: Summary
| Rank | Company |
| --- | --- |
| 1 | Amazon – $469.82 billion |
| 2 | Apple – $378.32 billion |
| 3 | Microsoft – $168.088 billion |
| 4 | Meta Platforms – $117.93 billion |
| 5 | Tencent – $86.61 billion |
| 6 | Intel Corporation – $79.024 billion |
| 7 | Alphabet Inc. – $76 billion |
| 8 | Tesla – $53.823 billion |
| 9 | Nvidia – $16.675 billion |
| 10 | SentinelOne – $93 million |
Is AI Potentially Dangerous?
Like any tool, Artificial Intelligence (AI) has the potential to be used for good and bad. Some experts are concerned that AI could pose a serious threat to humanity, while others believe that it is more likely to be used for beneficial purposes.
Some of the potential dangers associated with AI include:
Weaponization: In theory, AI could be used to develop autonomous weapons that could kill without human intervention. This could increase the likelihood of war.
Mass unemployment: AI could automate many jobs, leading to mass unemployment. This, in turn, could lead to social unrest and economic instability.
Bias: AI is trained with data. If the data is biased, the AI system will be biased as well. This could cause AI systems to make discriminatory decisions such as denying loans, housing, or jobs to individuals based on their race or gender.
Up Next
The image featured at the top of this post is ©PopTika/Shutterstock.com.