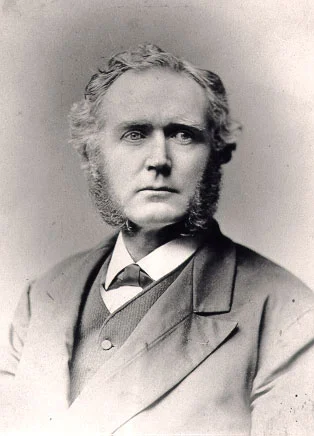 Key Points
As a young man, John Ballou enrolled in Cleveland Medical College as a student of medicine and dentistry. During this period he assisted the famous dentist Dr. F. S. Slosson, and following his graduation, he worked for his uncle in an asylum.
He however went to California when gold was discovered there in 1848, before moving to Australia to mine more gold, encountering success on both occasions.
He held three US patents for calculating devices, as well as patents for a ventilator, artificial teeth, a furnace pot, and many others.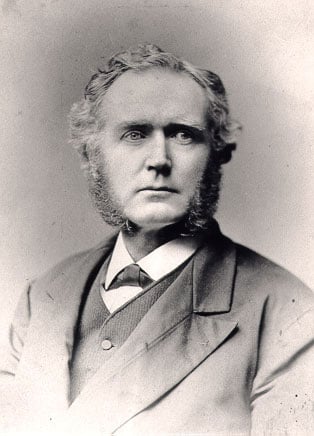 Who Was John Ballou Newbrough?
John Ballou Newbrough is a 33rd degree Mason, vegetarian, and an avid student of the world's religions. He was an inventive man and a holder of numerous US patents, including patents for calculation devices, manufacturing of rubber, artificial teeth, furnace pot, car for railway, ventilators, and exercising apparatus.
John Ballou was born on June 5, 1828, and died on April 22, 1891, aged 63 years old. He was popularly regarded as America's greatest prophet.
Quick Facts
Full Name

John Ballou Newbrough

Birth

June 5, 1828

Death

April 22, 1891

Children

William, George, Elizabeth, and Justine.

Nationality

French

Place of Birth

Strasbourg, France

Fields of Expertise

["Inventor","Religion","Medicine","Poetry","Dentistry"]

Institutions

Cleveland Medical College

Contributions

calculation machine, manufacturing of rubber, ventilator.
Early Life
John Ballou Newbrough was born on 5 June 1828, to the family of William Newbrough and Elizabeth Newbrough, nee Polsley, in a log cabin on the family farm a few miles north of Mohicanville, Ashland, Ohio.
John's middle name was after the American Universalist clergyman and theological writer, Hosea Ballou. John was the fourth child in the family, having Jacob Cyrus, Solomon Daniel, and Eugenius Polsley as elder siblings; he had 2 younger brothers, Josephus Justice and Franklin Cicero, and a sister, Paulina Olive.
The clergyman was clairvoyant from childhood; however, his father was a stern man, flogging his son when the latter began to receive spirit messages. John was educated in the local schoolhouse, and in 1844 he went to Cleveland Medical College to study both medicine and dentistry, where his schooling was paid for by his mother selling wool and eggs and John working as a dental assistant to the famous dentist Dr. F. S. Slosson. John assisted Dr. F. S. Slosson in making dental plates and taking impressions for false teeth.
Career
Phase 1
After John Ballou Newbrough graduated from college in 1849, he started working under the supervision of his uncle, who was the head physician in an "insane asylum." He was there for a relatively short period.
Interestingly, gold was discovered in California in 1848, a year before John graduated from college. After working for a few months under his uncle's supervision, still in that same 1849, John Ballou Newbrough and his Scotsman partner, John Turnbull, decided to go to California.
They were successful, accumulating a small fortune, and afterward, in 1851, they mined gold in the Australian goldfields of Ballarat also, where John Ballou struck a claim worth $25000.
After making his fortune and circling the globe, John returned to the US in 1855, sharing a part of his good fortune with his family back in Ohio, where his parents and younger siblings still lived. Then he began to practice as a physician in Cincinnati, but soon switched to dentistry and moved to Dayton and St. Louis.
Phase 2
Later in 1884, John and Andrew Howland, a member of a distinguished New England family and heir to a vast whaling fortune, set out to find an appropriate site for the colony and selected 1490 acres in Las Cruces, New Mexico.
Soon, 22 Faithists arrived and settled in a colony, to cater to and raise foundlings and orphan children to a better world as adults. The colony and John Ballou himself had multiple problems but managed to survive somehow until 1891 when ultimate disaster befell the colony.
An outbreak of influenza devastated the area, affecting almost everyone, including John Ballou Newbrough himself which ultimately caused his death on April 22, 1891. For almost a decade, Frances Newbrough and Andrew Howland attempted to revive the faded dream, struggling to keep the colony going. However, unfortunately, by 1900, Shalam was destitute; the school closed, children rebelled and colonists squabbled.
What Is John Ballou Newbrough Known For?
Invention 1
John Ballou Newbrough was known to have held several US patents. Amongst the numerous patents to his name are three (3) for calculating devices. You can read more about the calculating machine of John Ballou here.
Other patents kg John Ballou includes for manufacturing of rubber (US 73916), artificial teeth (US85927), furnace pot (US115677), car for railway (US121539), ventilator (US142140), and exercising apparatus (US169467).
Noteworthy, John ran into trouble with the Goodyear Rubber Co. for the patent he held for the manufacturing of rubber. The latter claimed that John Ballou Newbrough developed a much cheaper compound to set teeth in dental plates than the one produced by Goodyear, which dominated the market.
John Ballou Newbrough: Marriage, Divorce, Children, and Personal Life
Marriage
John Newbrough married the young Rachel Turnbull, a sister of his goldfield partner John Turnbull, on February 24, 1860, in the Presbyterian Church at Jedburgh, Scotland. They both settled initially in Philadelphia, where John continued practicing dentistry until 1862 when they moved to New York City for more than twenty years.
Divorce
John Ballou Newbrough began having an affair with his dental assistant, Frances Vandewater Sweet, and eventually had a daughter, Justine, with her on January 1, 1884. In April 1884, his wife, Rachel, ordered him to leave their house in New York City, and ultimately divorced in 1886.
John Ballou Newbrough married Frances Vandewater, and they both moved to a farm at Pearl River, New York, which by March 1884 they named "Camp Hored," the staging place for founding Shalam Colony, as outlined in Oahspe.
Children
John and Rachel have three (3) children together: two boys, William, who became a civil engineer George who, sadly, died at age 2; and a daughter Elizabeth, who became an artist. Justine was the only child known between John and his dental assistant, Frances.
John Ballou Newbrough Published Works and Books
Book 1
John Newbrough was a writer and poet. His first novel was a 600-page book about his experiences in the California Gold Rush, named The Lady of the West, or the Gold Seekers. Printed in Cincinnati in 1855, the book was a love story during the adventure.
Book 2
Afterward, John published several other books, between them one, which made him famous, Oahspe: A New Bible. Oahspe was published in 1882, purporting to contain new revelations from the Ambassadors of the angel hosts of heaven prepared and revealed unto man in the name of Jehovih.
John Newbrough reported it to have been written by automatic writing, making it one of the few 19th-century spiritualist works attributed to that practice.
Up Next…
Intrigued about the geniuses of the past? Click on the links below to find out more about these artists, scientists, and inventors.