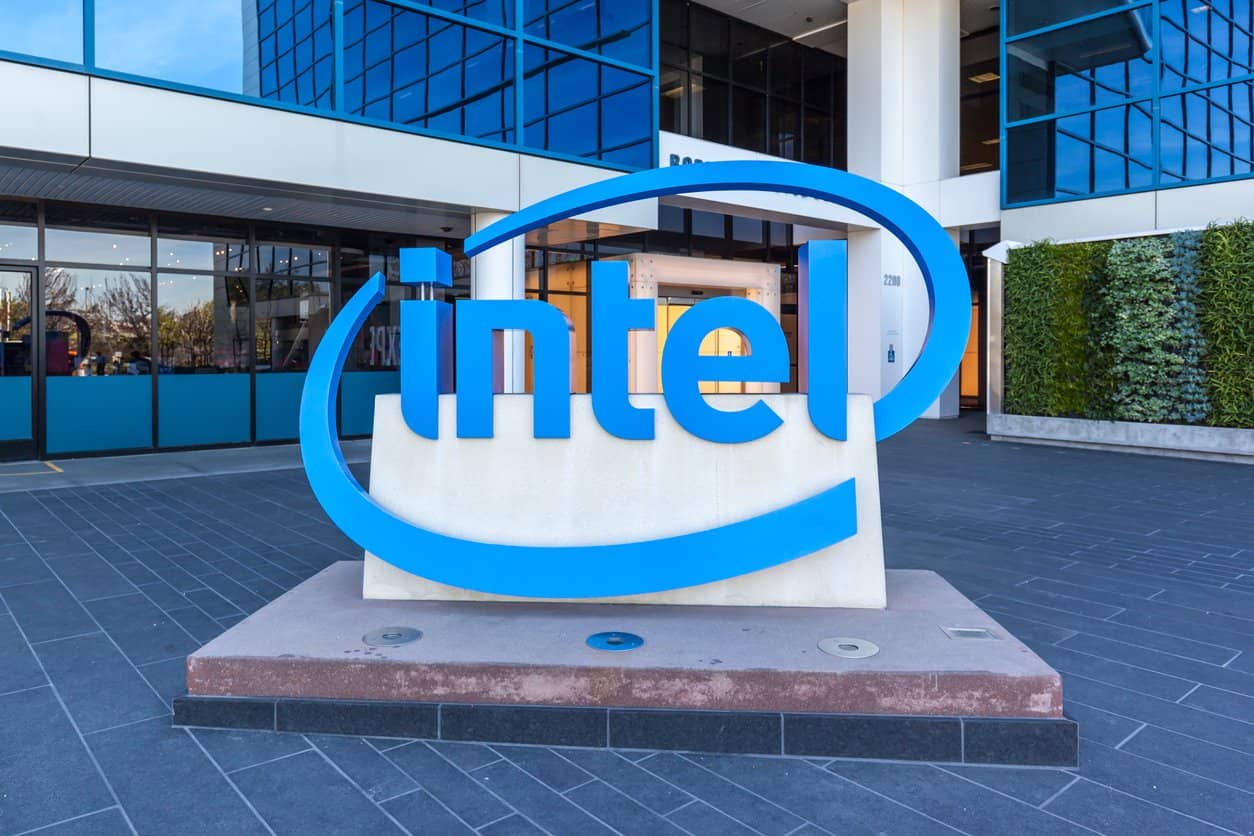 Key Points:
Intel software and technology are known to be quality products. Their processors are used in multiple laptop brands.
Robert Noyce and Gordon Moore, two Silicon Valley innovators, founded Intel in July of 1968 to manufacture semiconductor chips.
During the 1990s, Intel created motherboards that included chips and graphics cards. Between 2005 and 2020, Apple used Intel processors.
Intel, the world-renowned tech company, has a rich history that spans over five decades. Founded in 1968 by Robert Noyce and Gordon Moore, Intel started as a manufacturer of semiconductor computer memory. Its early success enabled the company to expand into microprocessors, a product that revolutionized the computing industry. Today, Intel is a global leader in designing and manufacturing advanced computer chips, software, and other computer-related technologies. Its products are used in everything from personal computers to mobile devices, servers, and supercomputers. Intel's innovative products have made it one of the most respected companies in the technology industry.
The History of Intel: What to know
Intel started in Mountain View, CA, in 1968 as a semiconductor chip manufacturer. By 1971, the company was able to make commercially available products. Since its founding as a microprocessor manufacturer, the company has expanded its operations to the present-day Santa Clara headquarters.
Quick Facts
Year Founded

1968

Founders

Gordon Moore and Robert Noyce

Industry

Computer hardware

Headquarter

San Francisco, CA

Key People

Omar Ishrak, Pat Gelsink, and David Zisner

Notable Products

486, Pentium, Intel Core

Website

https://www.intel.com/
Today, the company is known for its processors used in a personal computer setting. GPU technology is some of the best in the modern computing industry, and its products have changed personal computing in fundamental ways. The company has put some of its technology to use in the self-driving car industry in recent years.
The software and technology used, including drivers, make the brand known for its high quality. Intel's processors are widespread, being used on many laptop brands. When many people buy computers today, the assumption is that they most likely use Intel processors.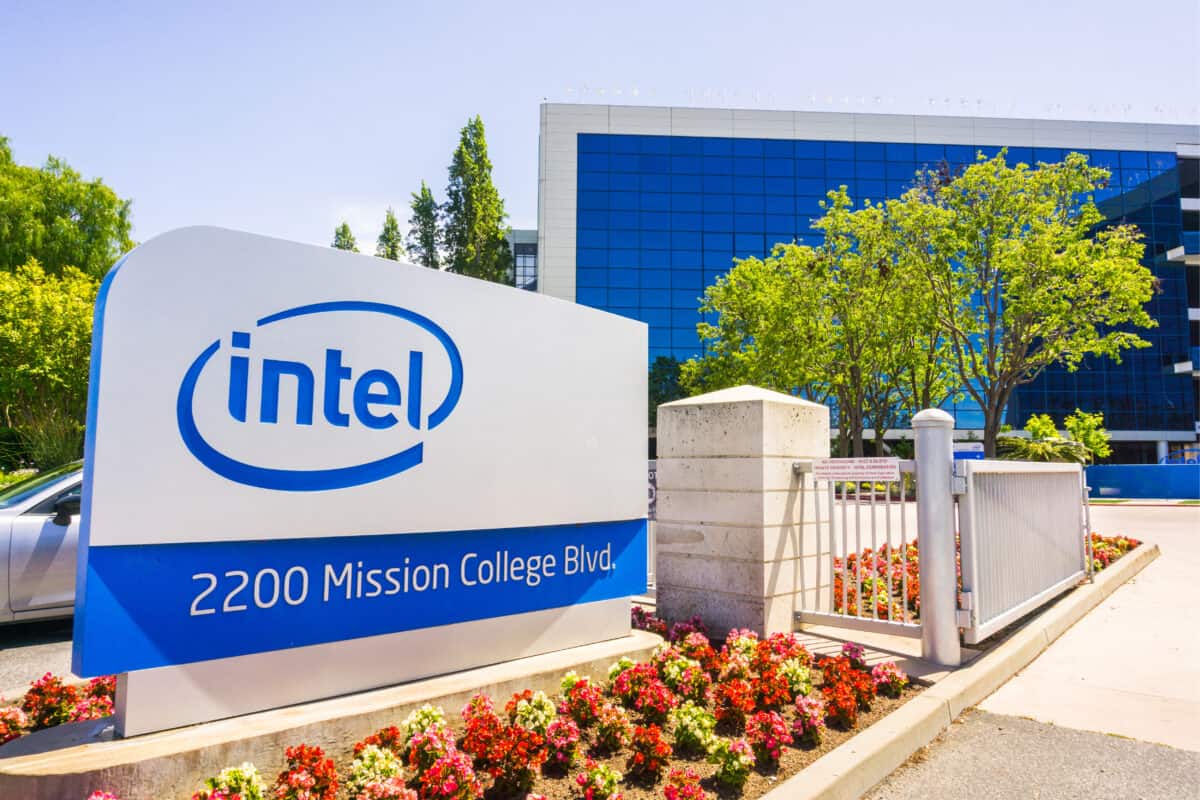 The Founding of Intel: How it happened
Intel was the product of Robert Noyce and Gordon Moore, two Silicon Valley innovators. Both men founded Fairchild Semiconductor in 1957, giving them knowledge of how the semiconductor chip worked to help the new company succeed. Noyce and Morre started their new project in July 1968 after a desire to do more innovative work than had been possible at Fairfield.
The founders decided to name the fledgling microprocessor company Intel instead of the original name, N.M. Electronics, to make things more interesting. Noyce and Moore purchased the rights to the name Intelco from a hotel chain that was already using the name. Although the type of personal computer that the general public would use was still years away, the company saw substantial growth by its third year.
Intel Through the Years
1968-1969 — Early Semiconductor Chip Development
Noyes and Moore started their company to create more affordable, practical semiconductor products. With the help of a venture capitalist, the new company raised $2.5 million over two days.
In 1969, the company invented the first microprocessor in the world. One of the company's most significant achievements was producing processors for a Japanese company, Busicom, that made desktop calculators. Although this company went out of business by 1974, Intel bought the rights to their processor technology back, which helped make further production possible.
1990-1997 — Intel Becomes a Household Name
The personal computer market was small until the late 1980s when more households started to buy computers for gaming and other purposes. A processor designed during this time, the 386, helped provide momentum for the company's "Intel Inside" campaign. An increasing number of computers started using Intel processors.
Intel partnered with many computer manufacturers during the 1990s, permitting the companies to use "Intel Inside" in their advertising. These joint advertising campaigns were among some of the most successful of their kind. By the later part of the decade, Intel ran its commercials with the help of major special-effects companies like Industrial Light & Magic.
2005-Present — Intel Dominates the Processor Market and Further Expands
During the 1990s, the company expanded into creating motherboards that included chips and graphics cards. Most personal computers made by companies besides Apple used Intel, but between 2005 and 2020, Apple used Intel processors as well.
The iCore line debuted in 2006, providing a framework for gaming and other high-performance computers. Between 2008 and 2021, the company produced hard drives, with this line later acquired by SK Hynix. This company has also been involved in the self-driving car technology market since 2017.
What Are the Most Important Inventions from Intel?
Intel 4004
The Intel 4004 was the first microprocessor that the company created. This model helped create a path for future microprocessor models that would provide the backbone of modern computing. Later incarnations of this chip would be used in other consumer electronics.
Pentium
The Pentium processor, dating back to the mid-1990s, was used in most computers manufactured for home use. As more computer users started going to laptop use, this processor remained popular. More recent versions, such as current GPU options, have built and improved on this technology.
How Does Intel Make Money?
Intel has created microprocessors since its inception in 1968. However, over the years, their products have evolved to meet changing technology demands. Previous products since discontinued have included hard drives. Today the company makes money through the sale of its wide range of computer-related products and services, although microprocessors are still its primary source of revenue.
Intel Acquisitions
Altera – $16.75 billion – 2015
Altera produced field-programmable gate arrays. These were basically configurable smart chips. Of the 87 acquisitions that Intel has made as of 2022, Altera was the largest in terms of cost.
Mobileye – $15.3 billion – 2017
Mobileye was connected to self-driving car technology. This acquisition has helped give the company a place in emerging automotive technology. One of the lasting effects of this acquisition has been better, more efficient technology for cars.
Intel Notable Controversies
Antitrust Allegations and Litigation – 2005 to 2012
Competitor AMD filed an antitrust suit in the District of Delaware against Intel in 2005, citing unfair competition. The suit resulted in a settlement in 2009, with the company agreeing to pay AMD $1.25 billion. A similar suit was filed in the New York Attorney General's office in 2012 that resulted in Intel paying a $6.6 million settlement.
Xinjian Componant Use Ban – December 2021
Intel sent a year-end letter to its suppliers about avoiding components that were made in Xinjiang, citing China's treatment of the Uyghur Muslims from that region. This action was in response to U.S. policy but sparked controversy in China. Later, the company apologized for the letter, citing a desire to avoid taking political positions.