Key Points:
The initial premise of SnapChat was to have disappearing messages which would encourage privacy.
SnapChat started as a class project called Picaboo.
One of the defining features of SnapChat is its super fun filters.
Evan Spiegel is the inventor of Snapchat and the founder of Snap Inc. Snap Inc. is a publicly-traded company that is best known for managing Snapchat. However, Snapchat itself is known for its once-revolutionary communication features, including disappearing messages and the ability for individuals to communicate with each other via pictures, text, video messages, and filters.
Early Life
Spiegel was born to John Spiegel and Melissa Ann Thomas who were both lawyers. Spiegel's upbringing was a solidly upper-class one. He was afforded a wide degree of privilege in his upbringing, telling interviewers he was given a $250 weekly allowance as a teenager. At one point, his mother leased him a $75,000 BMW.
Quick Facts
Full Name

Evan Thomas Spiegel

Birth

June 4, 1990

Net Worth

5.2 billion

Awards

Best Mobile Application Award
Eddy Award

Children

2

Nationality

American

Place of Birth

Los Angeles, California

Fields of Expertise

["Entrepreneurship"]

Institutions

Otis College of Arts and Design, Stanford University, Crossroads School for Arts & Sciences, and ArtCenter College of Design

Contributions

Snapchat
Spiegel's parents divorced during his childhood. Despite this setback, Spiegel did well in high school, where he attended the Crossroads School for Arts and Sciences in Santa Monica. He took design classes while still in high school.
Thanks to his educational skills, Spiegel was able to attend Stanford University as part of a product design program. It was during that time that Spiegel would meet one of his eventual partners, Bobby Murphy.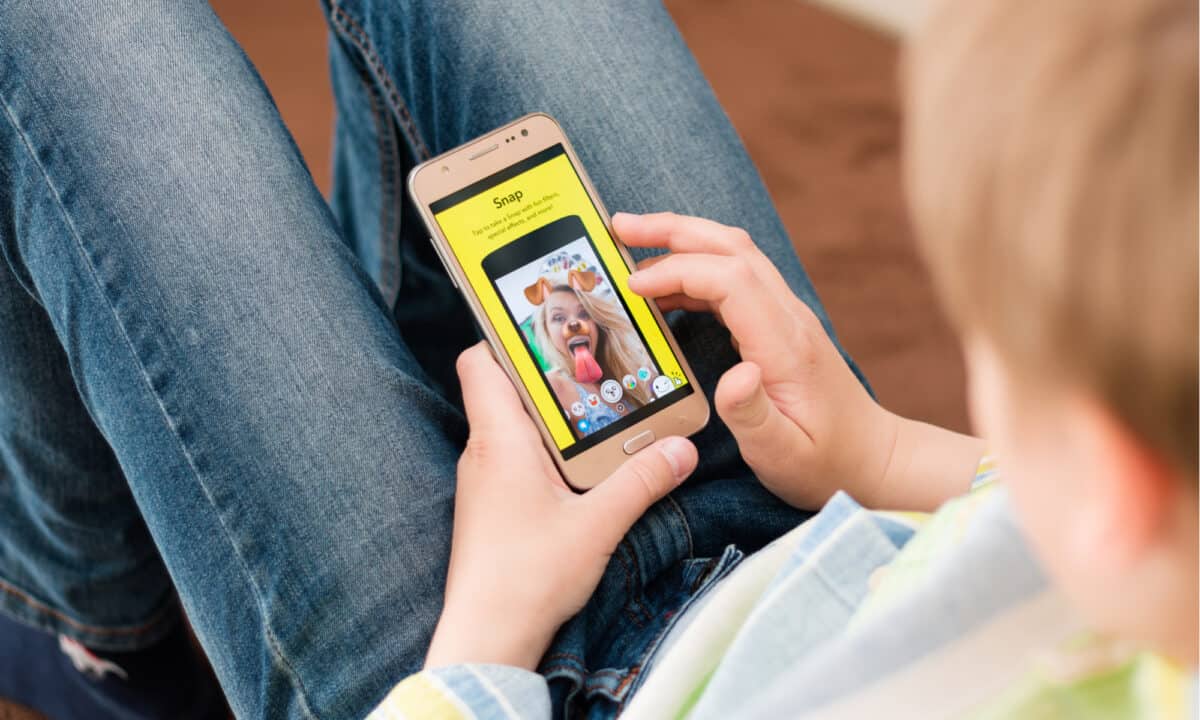 Career
Internet Entrepreneurship
Spiegel and Murphy would try their hand at multiple ventures. They tried to create a social network that was based on Google Circles, but it failed to take off. They also developed an internet-based product that was geared towards college admissions. The project, known as "Future Freshman," was meant to help college students manage their college applications. It gained some momentum but failed to achieve regular growth. As such, the project folded.
It was after these ventures failed that Bobby Murphy and Spiegel would meet Reggie Brown, the third founder of Snapchat.
Snapchat
The idea behind Snapchat was inspired by a classroom project that was undertaken by the three men. The idea was simple: Disappearing pictures. Bobby Murphy, Reggie Brown, and Evan Spiegel would set to create such a project right away. These messages, which could include pictures, photos, or videos, would disappear after a set time. This allowed users who sent the messages to have some degree of privacy. It started as a class project and went by the name of Picaboo.
By 2011, Snapchat had launched as a mobile application. By early 2012, 25 Snaps were being sent per second, and the app grew to one million users. The venture would become so popular that Spiegel would eventually drop out of Stanford. At the time, he was only a few classes short of getting his degree. He has still not completed his graduate degree.
Snapchat's trajectory and popularity exploded from there. The app was enhanced and refined multiple times and saw the addition of multiple features, including publicly-viewable stories, the release of spectacles (smartglasses), a discover page for curated content, and Snapchat filters. Users can send Snaps as private messages or in publicly viewable stories.
Snapchat became an IPO in March 2017. Its stock began trading at $24 a share and increased 44% that day. Its stock has bounced around significantly in value since that time. At the moment, it is $24.92.
What Did Evan Spiegel Invent?
Snapchat
Evan Spiegel, Reggie Brown, and Bobbie Murphy are the inventors of Snapchat, the wildly popular social network and messaging service, and one of the top downloaded apps in the country. They also invented or helped popularize a variety of highly popular features in the social media and messaging world, including filters and disappearing messages.
Evan Spiegel: Marriage, Children, and Personal Life
Net Worth
Since the invention of Snapchat, Spiegel has not had to worry about money. In 2015, he was the youngest billionaire in the world, and he saw his net worth increase astronomically after its invention. As of May 2022, Spiegel's net worth is estimated to be $5.2 billion.
Marriage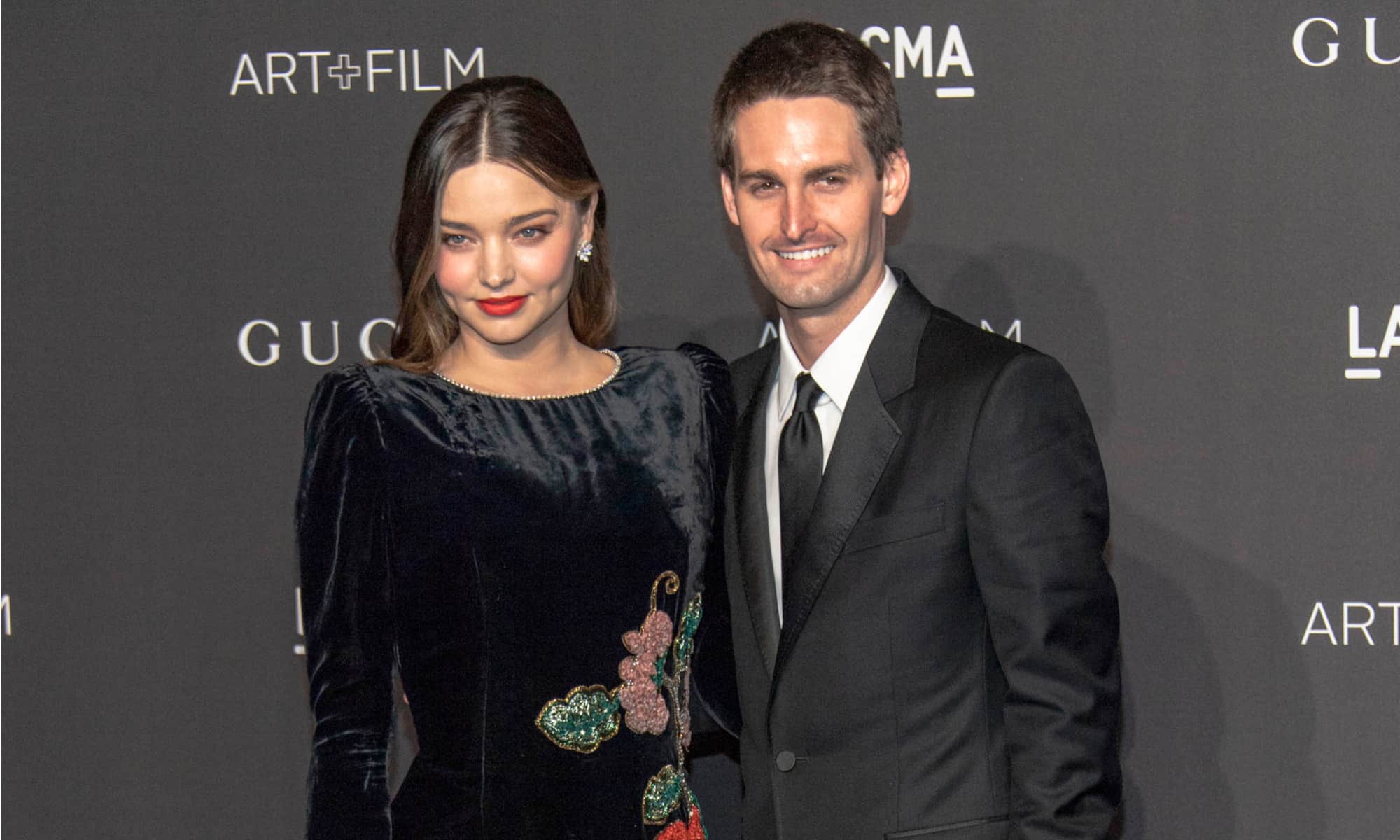 Evan Spiegel met his wife, Miranda Kerr, in 2014. The two were first introduced by mutual friends and met at a party at the New York Museum of Modern Art. They began dating after that and became engaged in July 2016. They were married in May 2017 at a small wedding in the backyard of Spiegel's home.
Children
Evan Spiegel and his wife have two children. Their sons' names are Hart (four) and Myles (three.) Kerr has a ten-year-old son, Flynn. Flynns' father is the actor Orlando Bloom, Kerr's ex-husband.
Evan Spiegel: Awards and Achievements
Best Mobile Application Award
Spiegel won this award for his work on Snapchat.
Eddy Award
Spiegel won this award in 2015 as a result of his contributions to Los Angeles and its economy.
Evan Spiegel: Published Works and Books
At the moment, Evan Spiegel has not written any books or had any other published works.
Evan Spiegel Quotes
"It seems odd that at the beginning of the Internet, everyone decided everything should stick around forever."
"I don't want to disrupt anything. We never conceive of our products as disruptive – we don't look at something and say, 'Let's disrupt that.' It's always about how we can evolve this and make this better."
"People are going to copy your product if you build great stuff. Just because Yahoo has a search box doesn't make it Google."
"We built our business on creativity, and we're going to have to go through an education process for the next five years to explain to people how our users and that creativity creates value."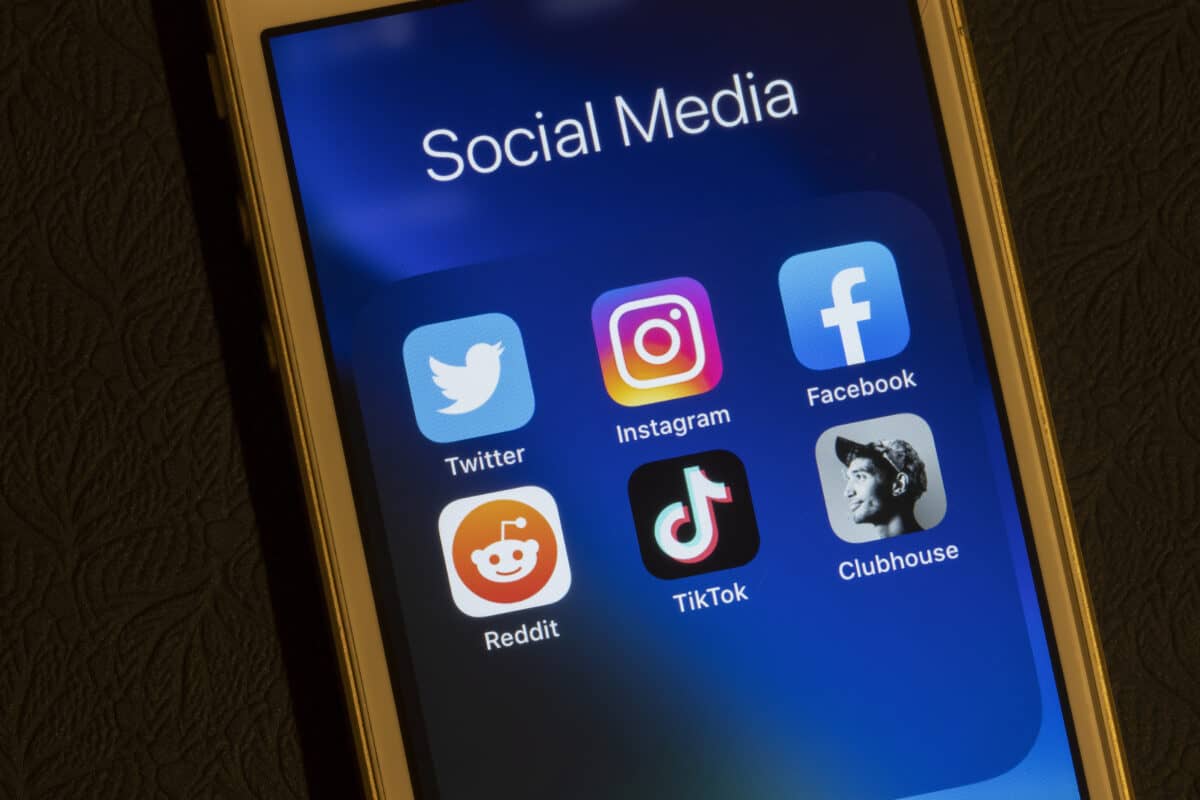 Up Next…
We have plenty of more articles detailing social media and its history. Check these out!
The image featured at the top of this post is ©Eugene Powers/Shutterstock.com.