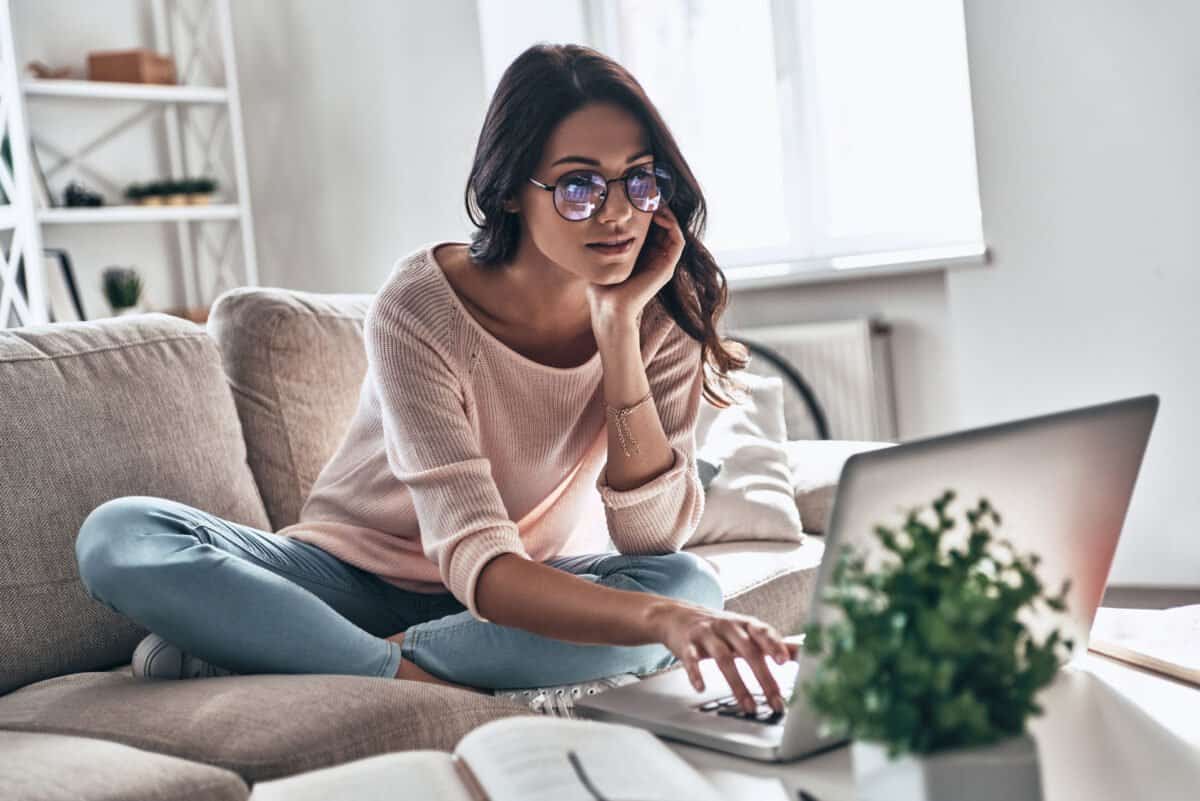 Apparently, Dorr Eugene Felt (right) and his sponsor Robert Tarrant also shared an interest in fishing
Key Points
Eugene Kincaid Felt was involved in farming and lumbering through the most of his life.
Felt had been interested in inventions and had worked on a number of ideas.
Felt was always interested in tech and innovative topics. 
Dorr Eugene Felt
Dorr Eugene Felt was born in Beloit, Rock County, Wisconsin on 18 March, 1862. He was the eldest of the twelve children of Eugene Kincaid (11.Apr.1838-21.Jul.1915) and Elizabeth (Morris) Felt (29.Apr.1839-1.Mar.1920), and is a descendant in the seventh generation from George Felt (1609-1693), a native of Bedfordshire, England, who came to Massachusetts Bay Colony about 1630.
Dorr's father—Eugene Kincaid Felt (see the nearby photo), has been engaged principally in farming and lumbering through the most of his life. He served in Wisconsin as superintendent of public instruction of Newark, town and county supervisor, as member of the State legislature in 1872-83, during the latter year also as chairman of its committee on railroads, and, having removed to Kansas in 1883, was a delegate to the State Republican Convention in 1888.
Dorr Felt was educated in the schools of his native county. By the age of 14, he was working apprentice in a local Beloit machine shop, where his mechanical bend was nurtured and rewarded. In 1880 he left home to make a place in the world for himself, having only 50 cents in his pocket. He moved to the nearest "big town", Chicago, to secure employment and advance his keen interest in machine design.
In Chicago he started work with the Pullman Company on a maintenance crew, eventually being promoted to foreman, a job which he left to become a sewing machine salesman. The life of a traveling salesman was not to be and he soon returned to his love of machines, taking a position with Ostrander and Huke at a machine shop that used planing machines to cut metal to varying depths.
During all of these early jobs Felt had been interested in inventions and had worked on a number of ideas, including an elevator and some thoughts on calculating machines. The calculating machine Felt had in mind was based on some of the mechanisms used by the planing machines.
These ideas did not go unnoticed and Felt was approached by A. B. Lawther who offered him a place to work in return for shares in any resulting inventions. Felt took Lawther up on his offer and by 1885 he had produced a working model of his calculating machine, that will be later on called the Comptometer and will make him a famous and rich man.
Dorr Eugene Felt with his beloved Comptometer
Felt married on 15 January, 1891, to Agnes McNulty (1861-1928), daughter of George W. McNulty, of Bellevue, Ta. They have four daughters: Virginia, Elizabeth (1893-1966), Constance, and Dorothea (1903-1942). After the death of Agnes on 19 August, 1928, next year Felt married in Paris second time to Jeanne.
Felt has always been an interested student of live topics of the day. He was a director of US Chamber of Commerce and his opinions are sought and carefully considered by his fellow business men, and he has frequently made suggestions of value to the President and national lawmakers.
Notable occasions of public protests on his part were his letters to President Wilson on the provisions of the Clayton Bill touching patents and interlocking directorates, provisions which, as he recognized, might embarrass some of the greater corporations or "trusts," but would certainly work considerable hardship for other classes of business men, who have no intention of conducting " repressive monopolies," or of stifling just competition.
He also expressed himself strongly at a meeting of the Illinois Manufacturers' Association on 7 August, 1914, against the proposal to allow foreign merchant ships to sail under the American flag.
Dorr Felt has been a wide traveler in various parts of the world. Felt was a member of the Chicago Athletic Association, and of the Union League and City clubs of Chicago, of the Wisconsin Society of Chicago, the Sons of the American Revolution, and other organizations, social, business, and educational.
Dorr Eugene Felt died on 7 August, 1930, of a stroke, in Chicago, and was buried in Rosehill Cemetery and Mausoleum.