Key Points
Chad Hurley is an American businessman and former CEO of YouTube.
In his early days, he worked at PayPal and designed their logo.
Hurley holds several investment assets, including a large share of Google stock. He is also a part-owner of the Los Angeles Football Club and the Golden State Warriors, a basketball team based in San Francisco.
Chad Hurley is a member of a group of men that is commonly referred to as the PayPal Mafia. This group of former PayPal founders and employees is renowned for founding or developing other tech companies. One member, Chad Hurley, went on to co-found YouTube with fellow PayPal Mafia members Jawed Karim and Steve Chen. He also founded AVOS, a smartphone video-editing app.
Who Is Chad Hurley?
Chad Hurley is a businessman, webmaster, and the former CEO of YouTube. He is one of the prominent team members who worked at eBay's PayPal in its earlier days. Consequently, he has been known as one of the members of the group of successful entrepreneurs informally called the PayPal Mafia. Hurley is known for having designed the well-known PayPal logo. He left his job at the PayPal division of eBay and went on to become a founder of YouTube along with people he had worked with at PayPal. Hurley's main responsibilities during the startup phase of YouTube involved handling the video sharing and tagging of users' uploaded content.
Quick Facts
Full Name

Chad Hurley

Birth

January 24, 1977

Net Worth

Chad Hurley's personal wealth is estimated to be over $700 million

Awards

Hurley won awards in high school when his cross-country running team became state champions during the years of 1992 through 1994.
Vanguard Award from the Publishers' Guild of America in 2007 for co-founding YouTube.

Children

Chad and his former wife Kathy had two children whose names have not been disclosed to media sources

Nationality

Chad Hurley's country of origin is the United States of America

Place of Birth

Hurley was born in Reading, Pennsylvania

Fields of Expertise

["Business","Webmaster","Digital media creator"]

Institutions

The CAA foundation that Chad Hurley is a member of inspires individual entrepreneurs to channel their projects into philanthropy.

Contributions

Co-founder of YouTube, Chad Hurley held an auction for a date with him in 2015, the proceeds of which were donated to charity
Early life
Chad grew up in a small town in Pennsylvania, the middle sibling of three children. He has a younger brother, Brent, and an older sister, Heather. Hurley's first interests in childhood involved art, but his focus turned toward computers when he entered high school. His childhood love for art led him to set up a sidewalk art sale outside his family's house. His athletic interests were in cross-country running, having helped his high school team achieve state titles during the early 1990s. In 1995, Chad finished high school and earned a bachelor's degree in fine art from Indiana University of Pennsylvania.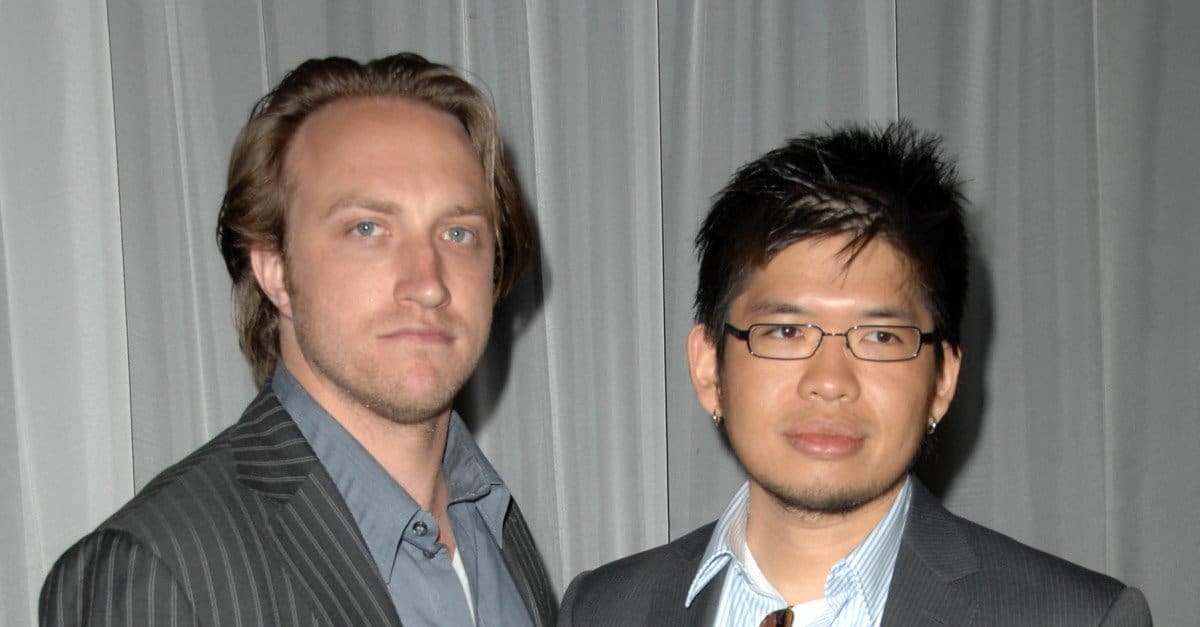 Career
YouTube
In 2005, Hurley founded YouTube along with colleagues Jawed Karim and Steve Chen from his job at PayPal. The group of friends began the venture in the garage of Chad's house. Only one year later, Hurley and Chen signed a deal for $1.5 billion, selling the platform to Google. Hurley personally made over $300 million in the deal, having been paid in Google stock. Steve Chen made nearly the same amount on the sale, while Jawed Karim was given a more modest share of $64 million for his part of the startup venture.
MixBit
About six years after selling YouTube, Hurley founded AVOS, an app that performs video editing with smartphones. Steve Chen has revealed that Hurley had the idea for AVOS before the idea for YouTube had occurred to any of its founders. The app is similar to other short clip apps such as Vine and Instagram. The founders of AVOS changed the app's name to MixBit in 2014. The MixBit videos were confined to a length of 16 seconds, and the software had similar tools to competing products. BlueJeans currently own the app as of 2018, and the name was subsequently changed to Zeen.
What Does Chad Hurley Do?
Investor
Hurley holds several investment assets, including a large share of Google stock. He is also a part-owner of the Los Angeles Football Club and the Golden State Warriors, a basketball team based in San Francisco. Hurley was also the primary investor in a Formula One racing organization in the United States. And in 2021, Hurley announced in a tweet that he was joining the ownership group of the English Premier League football club Leeds United.  
GreenPark Sports
Chad Hurley is the cofounder of GreenPark Sports, a firm that is focused on digital sports. The company is currently developing a mobile sports game called GreenPark Sports that provides sports fans an opportunity to compete with each other and support their favorite teams.
Chad Hurley: Marriage, Divorce, Children, and Personal Life
Net Worth
Chad Hurley's personal wealth is said to be over $700 million. Much of his fortune was derived from the sale of YouTube to Google and from investment activities during the years that followed. If Chad had held onto all of the Google shares that he received in the YouTube sale, they would now be worth over $2 billion.
Marriage
Hurley married Kathy Clark in the year 2000, the daughter of a wealthy tech billionaire who owned significant portions of companies such as WebMD and Netscape. Jim is married to an Australian model who is three years younger than Chad, although she is technically his mother-in-law.
Divorce
Chad divorced Kathy Hurley in 2014 and married Elise Walden in 2020. Around this same time, Hurley moved into a new house located on a giant estate valued at $10 million where other famous tech tycoons, including Steve Jobs, had lived.
Children
Chad and Kathy Hurley had two children together. The names and other identifying information have not been revealed to media sources.
Tragedy
No personal tragedies in the life of Chad Hurley have been revealed to media sources. His family life seems to have been relatively unmarred by deaths or other similar tragedies.
Car Collection
Hurley owns an extensive automobile collection that he started in 2008. It includes a Lamborghini Aventador, which he purchased for $1 million, and a Rolls-Royce Phantom that cost $2 million. His collection also includes an Audi RS Q8, an Aston Martin DB11, a Mercedes-Benz G-Class, and a Range Rover Autobiography.
Chad Hurley: Awards and Achievements
High School Athletics
In 1992 and 1994, Hurley shared in the PIAA State titles for his cross-country running team.
PGA Vanguard Award
Hurley and his colleague Steve Chen were awarded recognition from the Producer's Guild of America for outstanding achievements in new media and technology for the co-founders' creation of YouTube. The 2008 Vanguard Award was presented to the two men in February of 2007.
Chad Hurley: Published Works and Books
Digital article
In 2008, Chad Hurley published an article entitled "A Brave New World: The Future of Managing Content."
Kardashian Marriage Proposal Video
Hurley was present when Kanye West proposed to Kim Kardashian in 2013. It was an extravagant event that took place in a baseball stadium with an orchestra playing and fireworks. Hurley posted his video of the proposal on YouTube. A scandal ensued afterward when the West and Kardashian sued Hurley for posting the content without consent. The court ruled in favor of the Kardashian couple, and Hurley had to pay a settlement of over $400,000, a small sum for the tech mogul whose personal wealth is in the hundreds of millions.
Chad Hurley Quotes
"If something invigorates you, pursue it."
"No matter what field you're in, there will be detractors; therefore, you must be your own champion."
"Video is the most captivating way to share your ideas."
"With YouTube and the internet in general, people will have information overload. The people who often don't receive recognition are its curators."
The image featured at the top of this post is ©OFFICIAL LEWEB PHOTOS / CC BY 2.0, Flickr.