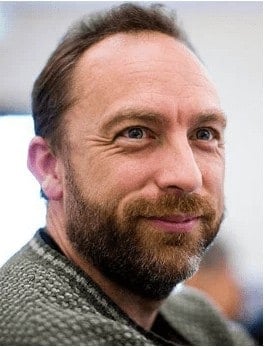 Key Points
Wikipedia was launched in January 2001 by Jimmy Wales and Larry Sanger. It was inspired by Nupedia, itself launched in 2000, and was based on the concept of Ward Cunningham's wiki created in 1994.
It currently has 14.4 million articles with English being the language with the highest number at 3.2 million. Additional extensions of the brand include Wiktionary, Wikibooks, Wikisource, and Wikiquote.
Wikipedia which is currently ranked the world's 13th most popular website, makes money from donations with Apple and Microsoft being among its most generous donors.
The History of Wikipedia: What to Know
Wikipedia is a free digital encyclopedia that allows everyone and anyone to freely share knowledge. Wikipedia was coined from the Hawaiian word, "Wiki," meaning "Quick," and Encyclopedia. Therefore, it is safe to regard Wikipedia as the "Quick Encyclopedia."
Initially, Wikipedia ran on UseModWiki, written in Perl. The server has run on Linux, although the original text was stored in files rather than in a database. In 2002 it was replaced by new software, written specifically for the project, including a PHP wiki engine. Later, a new version, MediaWiki, was developed, updated many times, and working till now.
Quick Facts
Year Founded

2001

Founders

Jimmy Wales, Larry Sanger

Industry

N/A

Headquarter

San Francisco

Key People

Jimmy Wales, Larry Sanger, Justin Knapp, Rick Gates, Ward Cunningham

Notable Products

Wiktionary, Wikiquote, Wikibooks, and Wikisource,

Website

https://www.wikipedia.org/
Containing all branches of knowledge, Wikipedia grew and attracted contributors; it quickly developed a life of its own and began to function largely independently of Nupedia. Over the years, since its establishment, Wikipedia has developed multiple sister projects, including Wiktionary, Wikiquote, Wikibooks, Wikisource, etc.
Presently, many national authorities have blocked Wiki, including the People's Republic of China, Iran, Syria, Pakistan, Thailand, Tunisia, the United Kingdom, and Uzbekistan. As of February 2010, there are some 14.4 million articles in Wikipedia, with approximately 3.2 million articles in English Wikipedia.
The Founding of Wikipedia: How It Happened
The old dream for a world encyclopedia of Paul Otlet and Herbert Wells from the 1930s became possible in the 1990s, after the rapid progress of the Internet and World Wide Web: the first known proposal for an online Internet encyclopedia was made by the Internet enthusiast Rick Gates in October 1993.
In a message titled "The Internet Encyclopedia" and published in the Usenet newsgroup alt internet services, Gates proposed to collaboratively create an encyclopedia on the Internet, which would allow anyone to contribute by writing articles and submitting them to the central catalog of all encyclopedia pages. Later the term Interpedia was coined for this encyclopedia, but the project never left the planning stages and finally died.
Several years later, in 1999, the famous open-source activist Richard Stallman popularized his concept of an open-source web-based online encyclopedia, but his idea also remained unrealized.
The first working online encyclopedia was Wikipedia, launched in January 2001 by Jimmy Wales and Larry Sanger. The founders used the concept and technology of a wiki devised in 1994 by the computer programmer Ward Cunningham. In the simplest terms, Wikipedia is a website that allows the easy creation and editing of any number of interlinked web pages via a web browser, using a simplified markup language or a WYSIWYG text editor. A special wiki software has been created, often used to create collaborative websites.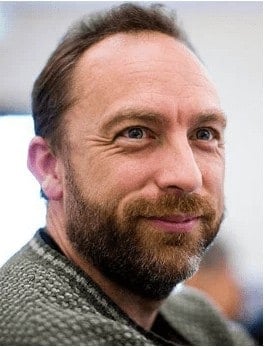 Wikipedia Through the Decades
First Decade: 2000–2009
Nupedia was started in the early 2000s by Jimmy Wales and Larry Sanger for publishing expert-written articles licensable as "free content." Nupedia, in 2001, birthed Wikipedia in January 2001 to give room for collaborations when writing articles.
By 2003, after two years of actively running Wiki, the online encyclopedia now boasts of more than 100,000 articles. Also, within these first two years of operations, two sister products had been developed, Wiktionary and Wikisource.
Wikipedia continued to grow afterward, recording over 1 million articles across 100 different languages before the end of 2004; in 2005, Hitwise named Wikipedia the most popular reference website.
Before the end of the first decade, Wikipedia already had 10million+ articles with over 51,000 editors. In 2009, these articles were also licensed under Creative Commons.
Second Decade: 2010–2019
Having made tremendous progress in its first decade, the second decade was expected to continue on the high side. However, the opposite happened, as all European Wikipedia servers went offline on Wednesday, March 24, 2010, due to overheating issues. In essence, Wikipedia failed worldwide – thankfully, the problem didn't last for long, although it was slower to gain access in some places than others. By May 2010, the issue had been completely resolved, with the site having an entirely new user interface.
The progress continued throughout the second decade, with English Wiki hitting the 3.6million-article mark in 2011 just before celebrating its 10th anniversary, and by November 2011, the number of articles published on English Wikipedia had surpassed 3.8million and 500million page edits.
In January 2012, Wikipedia was shut down for 24 hours supporting the PROTECT IP Act and Stop Online Piracy Act. These two laws were under debate in the United States Congress at that time. In July 2012, another complete shut down of the Russian Wiki also occurred, protesting against the proposed Russian Internet Regulation Law.
Alexa Internet named Wikipedia the sixth most popular website in the world in November 2012, and by January 2015, the quick encyclopedia already had 36million main-space articles. In 2016, Wikipedia improved its website's user interface yet again.
Having hit the 6milllion article mark in January 2020, Wikipedia dramatically fell off the ranks, ranking as the 11th most popular website globally, according to Alexa. Wikipedia celebrated its 20th anniversary in January 2021 and currently ranks as the 13th most engaging website in the world, falling by two places from last year's position.
What Are the Most Important Inventions from Wikipedia?
Many sister Wikipedia projects evolved during the years – Wiktionary, 2002 (dictionary and thesaurus); Wikiquote, Wikibooks, and Wikisource.
Wikiquote
The Wikimedia Foundation runs Wikiquote, a compendium of quotations collaboratively written by the readers. Like Wikipedia, Wikiquote is also free, and every user of the Internet can edit all Wikiquote entries. Wikiquote was created in July 2003.
Wikibooks
Founded in 2003, Wikibooks was created as a book authoring website where everyone is a contributor. That is, all users can collaboratively write instructional books, such as eBooks, textbooks, etc., on various topics.
Wikisource
While Wikipedia is regarded as a digital encyclopedia, we can safely call Wikisource an online library. Wikisource was created to serve as a library of films, domain texts, etc. In essence, while Wikisource contains articles about books, Wikipedia contains the book itself.
How Does Wikipedia Make Money?
Wikipedia makes its money via donations, merchandise sales from the Wikipedia store, and investments. So far, Wiki's biggest donors include Apple, Google, Microsoft, and Craig Newmark, with each donor donating over $1million each.
Up Next…
Interested in finding out more about awesome technological strides that changed the course of history? Read about them in these articles here.
Twitter: Complete Guide, History, Products, Founding, and More: It started out as a side feature to a podcast that was consigned to history by Apple iTunes. Yet, far from experiencing the same fate, it went on to become a huge success. Here is how it all happened.
Facebook: Complete Guide — History, Products, Founding, and More: The mere process of creating it very nearly landed Mark Zuckerberg in hot water. Find out the story of one of the most successful forms of social media of all time.
Google: Complete Guide – History, Products, Founding, and More: Like Amazon, this corporation also started life in a garage before taking over the world. Here's the story of how it all happened.