Key Points
Fujitsu company has operational units in over 100 countries and employs over 160,000 people.
HP is one of the world's most successful Consumer Electronics companies.
Panasonic company has over 260,000 employees worldwide and operates in over 500 companies.
Do you love your tech? Chances are, if you're reading this, the answer is yes! There's nothing like owning the newest phone or tablet. But have you ever stopped to think about who makes them?
Electronics giants like Sony, Samsung, and LG are among the most profitable companies in the world. This is partly thanks to their expansive product lines, which include many of today's hottest gadgets.
Some companies are well-known for their cutting-edge technology, while others have built their empires on more cost-effective products. No matter their strengths, these companies continue to dominate the market.
Let's look at the world's 10 largest consumer electronics companies to see what it takes to stay on top.
10. Fujitsu – Sales revenue: $33 Billion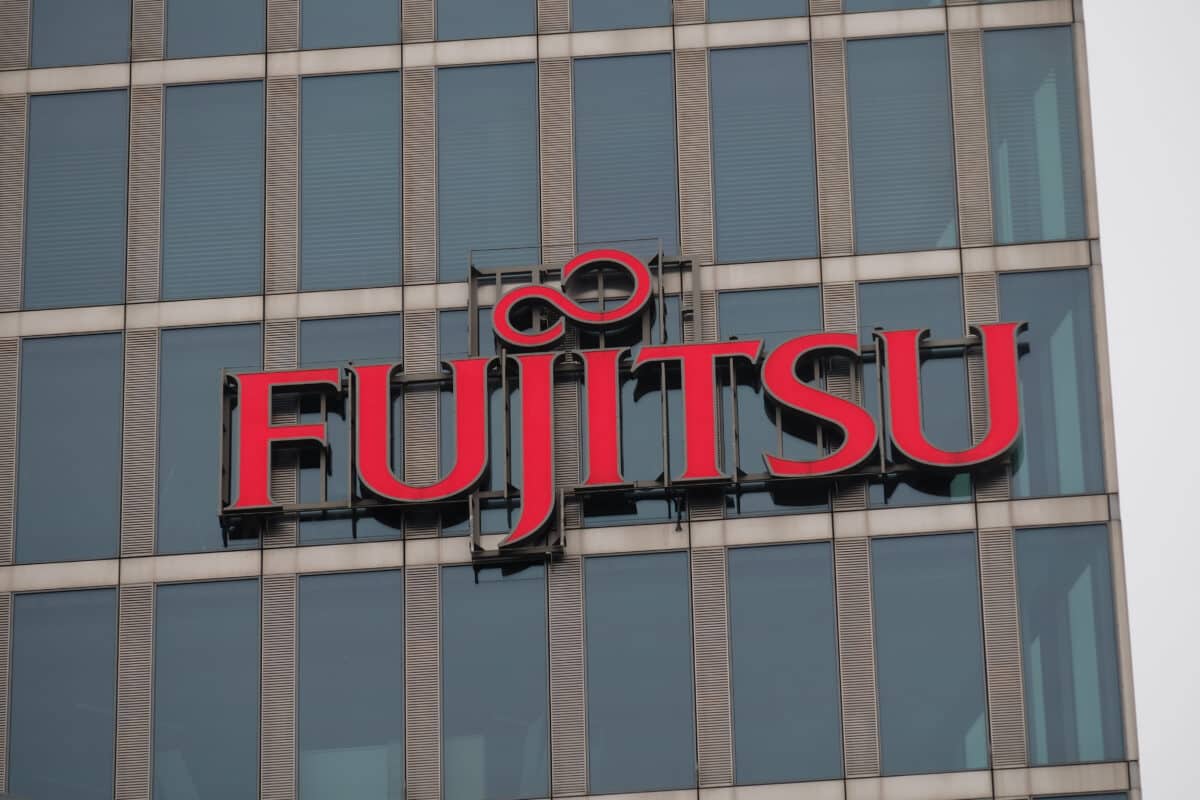 The company has operational units in over 100 countries and employs over 160,000 people. Consumer electronics companies such as Fujitsu design, develop, and manufacture electronics. They also market and distribute them.
These electronic products and services include televisions, home theater systems, and digital cameras. Also, clock radios, portable DVD players, and GPS navigation systems.
They also develop new uses for existing technologies such as 3D television and OLED display technology. In addition to consumer electronics, Fujitsu offers a broad range of products and services. These services include information technology, business process outsourcing, and cloud computing.
Consumer electronics companies constantly innovate to bring new products to market and stay ahead of the competition.
For example, Fujitsu was the first company to mass-produce personal computers with color displays. The company is also known for its commitment to energy efficiency and environmental sustainability.
9. HP – Sales revenue: $63 Billion
HP is a Consumer Electronics company founded in the US. The company is best known for its personal computers, printers, and scanners. HP manufactures many other products, including laptops, tablet computers, digital cameras, and calculators.
It is one of the world's most successful Consumer Electronics companies, with a substantial market share in many countries.
The company guarantees satisfaction with its products by Promising quality, reliability, and efficiency. HP is known for delivering top-notch customer service, and its products boast various features and choices.
8. Panasonic – Sales revenue: $63 Billion
The company has over 260,000 employees worldwide and operates in over 500 companies. Panasonic is one of the largest manufacturers of electronic products for the consumer and industrial markets.
The company's main product categories include televisions, digital cameras, audio equipment, and mobile phones. They also produce copiers, fax machines, automotive electronics, batteries, and semiconductors.
Panasonic is also a leading provider of residential and commercial lighting products. The company has recently expanded its business into new areas such as solar energy, healthcare, and robotics. Panasonic commits to providing innovative and sustainable solutions that improve the quality of life for people worldwide.
Panasonic focuses on increasing its efficiency and environmental sustainability. The company has created recycling technologies and processes that use fewer resources to be more sustainable.
7. LG – Sales revenue: $67 Billion
LG is a South Korean conglomerate that operates in various industries, including consumer electronics, chemical engineering, and telecom. The present company started in October 1958, when it moved from Yeonji-dong to Busan.
It has since expanded to become one of the world's leading consumer electronics manufacturers. LG's products are of high quality and efficiency, and the company has won numerous awards for its innovation and design.
In addition to its Consumer Electronics division, LG has a very successful Chemical Engineering division that creates products for various industries.
The company's telecom division is also one of the most advanced in the world and provides services to millions of customers. LG is a truly global company with operations in over 100 countries worldwide.
6. Hitachi – Sales revenue: $84 Billion
Hitachi got formed in 1910 in Hitachi, Ibaraki, Japan. The company began as an electrical repair shop and has grown into one of the largest consumer electronics companies in the world.
Today, Hitachi offers a wide range of products, including TVs, microwaves, and refrigerators.
The company boasts of its efficiency and innovative design. In recent years, Hitachi has been working to increase its market share in the US.
The company has made several acquisitions, including the purchase of NEC Consumer Electronics in 2011. As a result of these acquisitions, Hitachi now offers a complete line of consumer electronics products.
5. Sony – Sales revenue: $88 Billion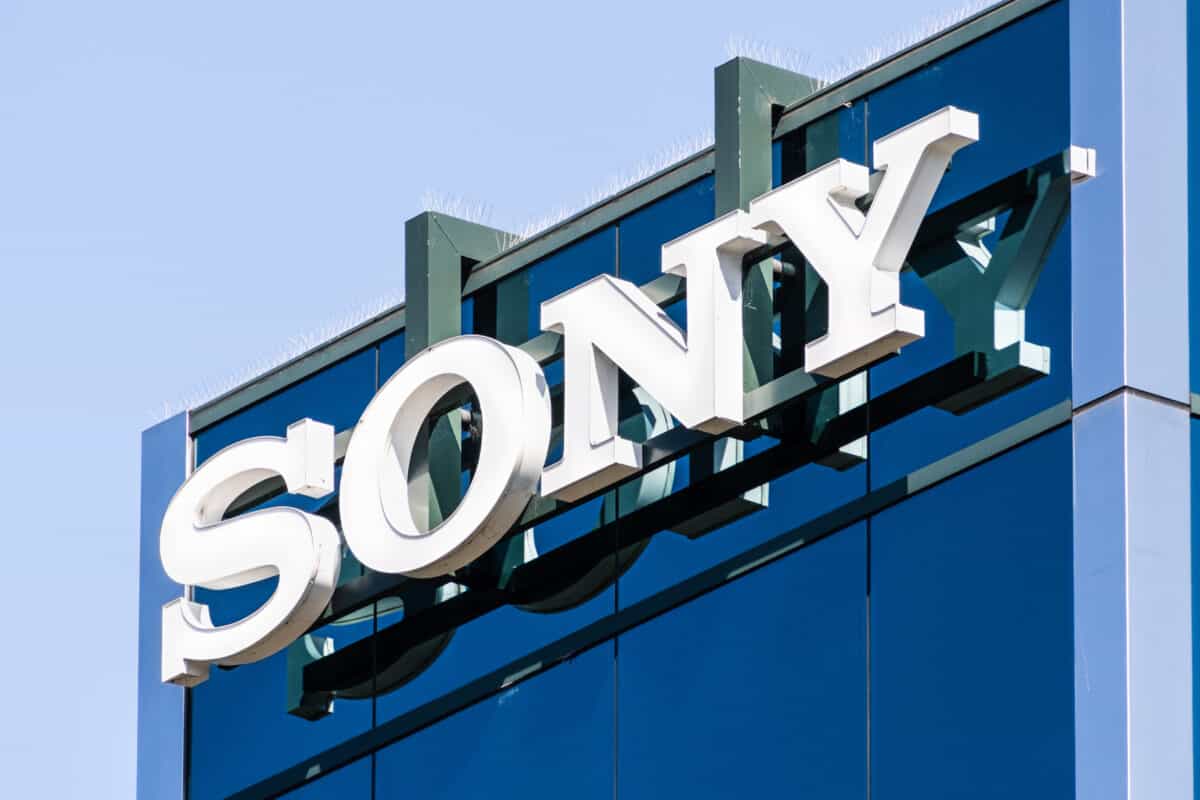 Sony Corporation is one of the world's largest and most successful consumer electronics companies. Founded in 1946, Sony has a long history of innovation and excellence.
Today, the company's products include everything from televisions and game consoles to digital cameras and portable music players. Sony is also known for its high standards of quality and efficiency.
The company has been working hard to improve its environmental performance recently. It has set ambitious targets for reducing its emissions of greenhouse gases.
Sony is a truly global company, with operations in countries all over the world.
The company is well-known for its high-quality products, talented employees, and dedication to social responsibility.
4. Dell – Sales revenue: $101 Billion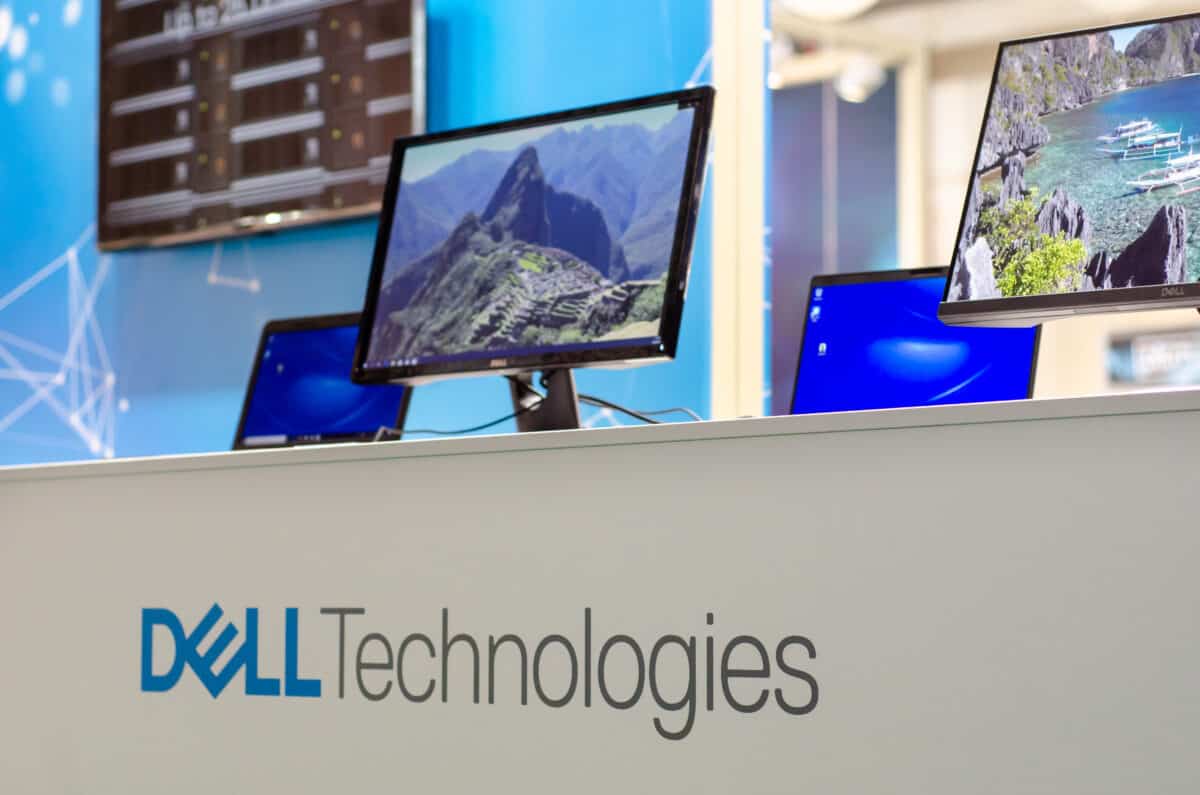 Consumer electronics company Dell has been known for several things. The first is popularizing the personal computer, one of the first companies to sell PCs online. Another one is creating supply chain efficiencies that other businesses have widely copied.
Michael Dell, 19, established the company in 1984 by selling PCs directly to customers instead of through retail channels. This allowed Dell to offer lower prices and better customer service than its competitors, quickly making it a leader in the PC market.
In the 1990s, Dell expanded its product line to include servers, storage systems, and networking products. It also began selling through resellers and retailers in addition to its direct sales model.
Today, Dell is a global company with more than $100 billion in annual revenue. It offers various products and services for consumers, businesses, and governments worldwide.
Dell's Common Stock trades on the New York Stock Exchange (NYSE) under the " DELL " ticker." Consumer Electronics companies Company is one of the Consumer Electronics Companies world's leading suppliers of information technology solutions.
DELL is a household name that has been particularly successful in personal technology. Innovation, customer service, and an efficient supply chain have all played a role in the company's success. The company is always looking for new ways to improve its products and services.
For example, in 2007, Dell launched its "Plant a Tree for Me" program. This allowed customers to offset carbon emissions by funding tree-planting projects worldwide.
3. Microsoft – Sales revenue: $168 Billion
Microsoft is an American-based technology company best known for its Windows operating system. In recent years, Microsoft focuses on cloud computing and artificial intelligence.
The company's Azure cloud computing platform is one of the leading cloud services providers, and its Cortana digital assistant is becoming increasingly popular. Microsoft is a major player in the enterprise software market, with products such as SQL Server and Dynamics CRM.
2. Samsung – Sales revenue: $240 Billion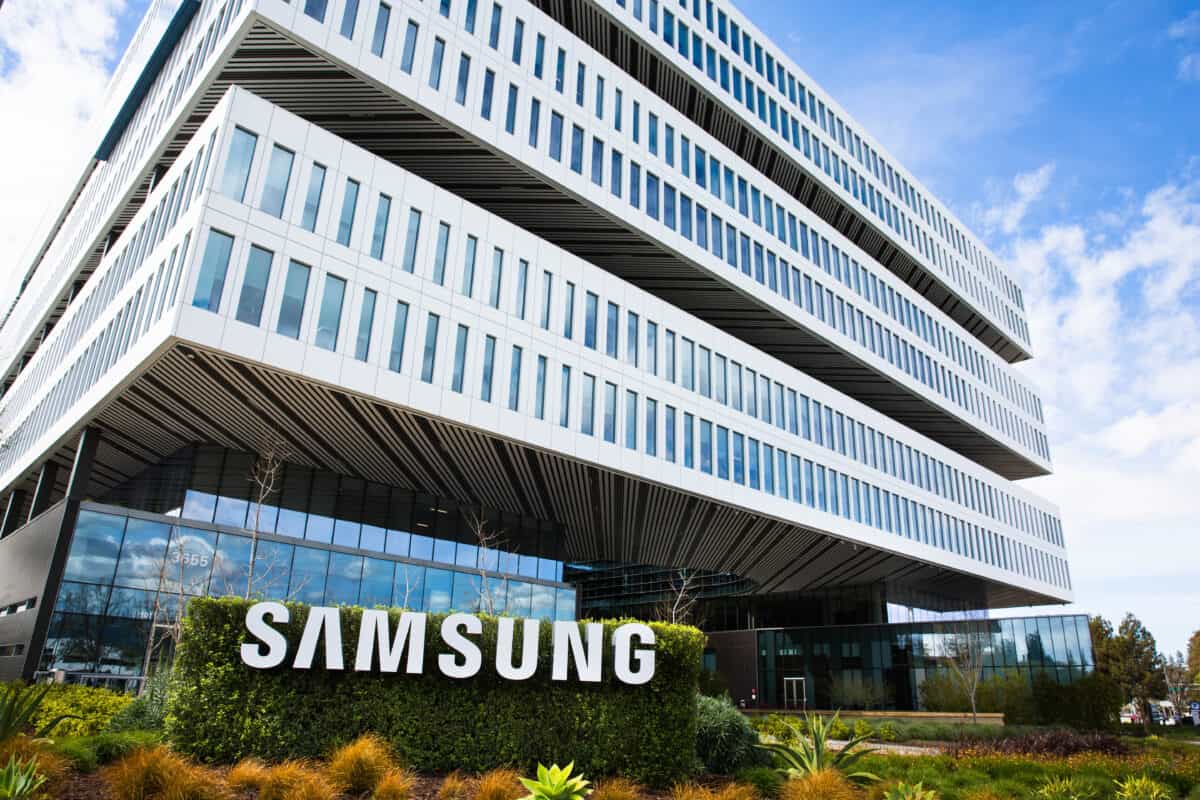 Consumer electronics companies like Samsung are some of the world's most valuable and profitable businesses. And it's no wonder why – Samsung produces some of the most popular and innovative products on the market, from smartphones to TVs to home appliances.
Since 1938, Samsung has had a long history of success, and its products are known for their cutting-edge features and design.
In recent years, Samsung has been a leader in developing new smartphone technologies like curved screens and water-resistant bodies. And its flagship Galaxy S and Galaxy Note models are among the most popular smartphones on the market. With a solid commitment to innovation and an impressive portfolio of products, Samsung is one of the consumer electronics companies to watch.
1. Apple – Sales revenue: $365 Billion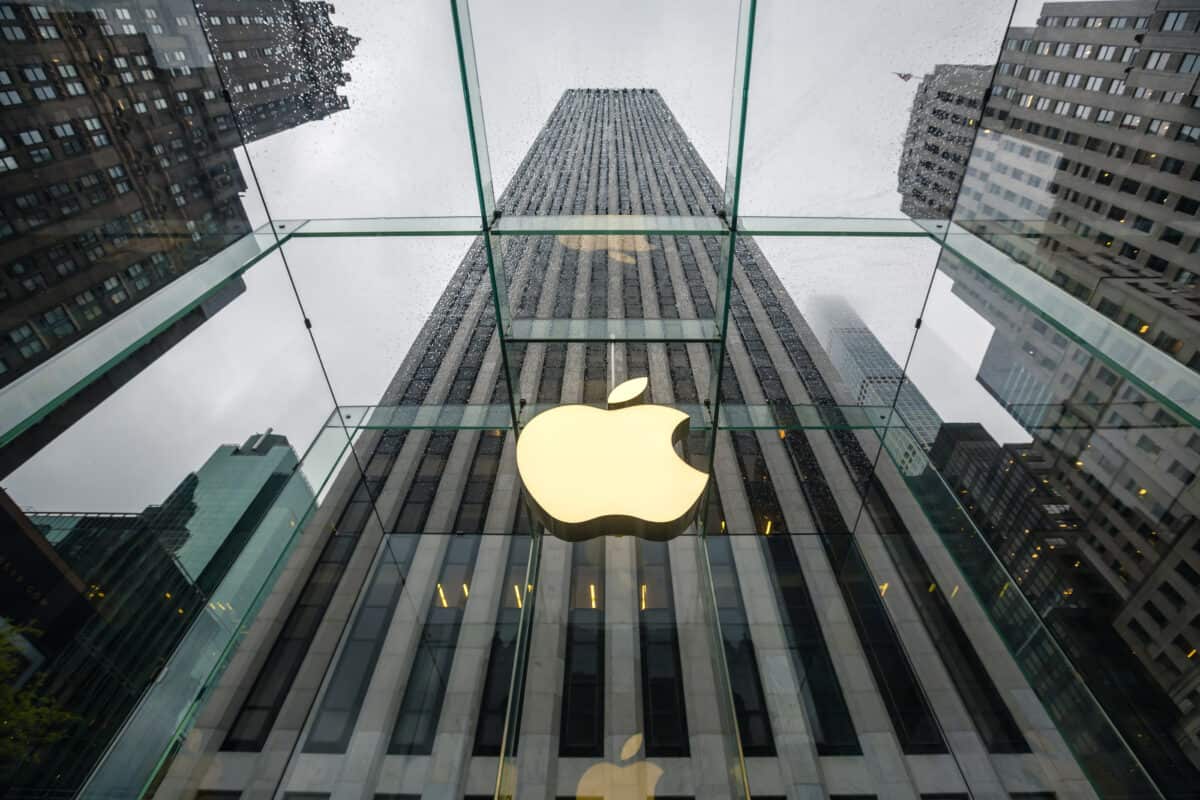 Apple was founded on April 1, 1976, by Steve Jobs, Ronald Wayne, and Steve Wozniak. The company sold personal computers (PCs) under the Apple brand but eventually expanded its product line to include other consumer electronics companies. Today, Apple is one of the largest Consumer Electronics Companies in the world and is best known for its iPhone and iPad devices.
The company's other notable products include the Macintosh computer, the iPod and the iTunes media player, and the Apple Watch smartwatch. In addition to its hardware offerings, Apple also sells a variety of software applications, services, and digital content through its App Store, iTunes Store, and iBooks Store.
The company has achieved several significant milestones during its history, including becoming the first American company to surpass $1 trillion in market value and becoming the world's largest publicly traded company by market capitalization. As of 2019, Apple is sixth on the Fortune 500 list of America's largest companies.
Summary of The Largest Consumer Electronics Companies in The World
Check out our list of the largest consumer electronics companies in the world:
| Rank | Company |
| --- | --- |
| 1 | Apple – Sales revenue: $365 Billion |
| 2 | Samsung-Sales revenue: $240 Billion |
| 3 | Microsoft – Sales revenue: $168 Billion |
| 4 | DELL- Sales revenue: $101 Billion |
| 5 | Sony- Sales revenue: $88 Billion |
| 6 | Hitachi – Sales revenue: $84 Billion |
| 7 | LG – Sales revenue: $67 Billion |
| 8 | Panasonic – Sales revenue: $63 Billion |
| 9 | HP – Sales revenue: $63 Billion |
| 10 | Fujitsu – Sales revenue: $33 Billion |
Up Next…