U.S. cable providers earned a cumulative revenue of $93.5 billion in 2021, a notable increase from $86.3 billion in 2020. Despite the rise of streaming services and social media, revenue generation in the cable industry has grown consistently. The largest cable companies in the U.S., such as Comcast, Charter Communications, and AT&T, take home the majority of this revenue.
So, it's intriguing what these companies are doing differently. Which services do they provide? How much money do they make?
The article below discusses the revenues and services of the largest cable companies in the U.S. Ultimately, the guide will give you an insight into the country's cable industry and its influence over a regular household.
What Are the Largest Cable Companies in the U.S. by Subscriber Count?
There are two main ways to measure how "large" a company is: revenue generation and subscriber count. Usually, a company with a high subscriber count also generates more revenue. The following cable companies have the most subscribers across the U.S. Their popularity is due to their matchless service and reputation as household names.
Comcast ($158.9 Billion)
Comcast was founded in 1963 and has headquarters in Philadelphia, Pennsylvania. The company offers cable TV, digital telephone, direct-broadcast satellite, and broadband services.
As of December 2021, the company had 17.5 million subscribers, holding up to 24% of the pay-TV market in the country. In 2022, Comcast generated a revenue of $121.43 billion, a significant increase from $116.4 billion in 2021. It has doubled its revenue in the past decade.
Of the total revenue generated, $66.32 billion came from cable communications. The second most lucrative segment was NBCUniversal, bringing the company $39.2 billion in 2022.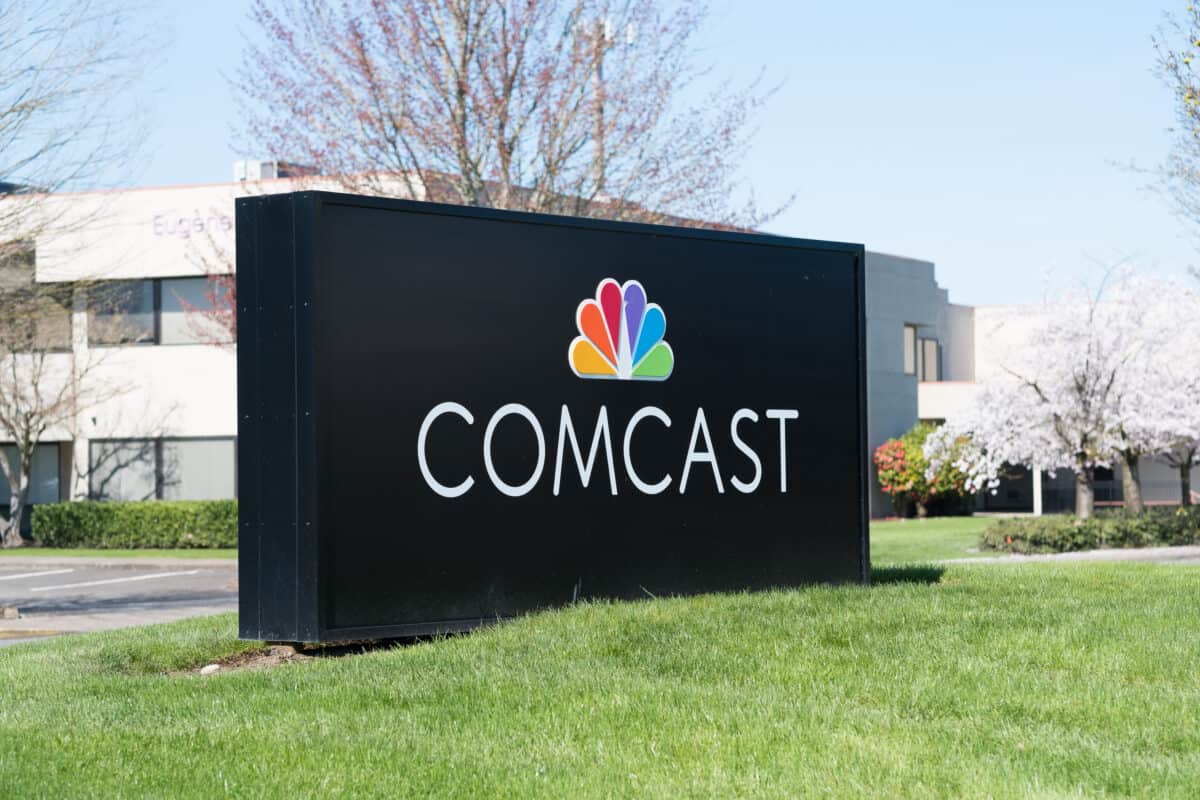 Charter Communications, Inc. ($53.47 Billion)
Charter Communications, Inc., commonly known as Spectrum, has headquarters in Stamford, Connecticut, and was founded by Barry Babcock, Howard Wood, and Jerald Kent in 1993. The company's subsidiaries include Spectrum Mobile, Spectrum News 13, and Time Warner Cable Media.
It offers the following services:
Spectrum Voice
Spectrum TV
Spectrum Internet
Charter Communications, Inc. also provides business-to-business internet access, video entertainment services, business telephone, and wireless backhaul. It sells its production and advertising sales services under Spectrum Reach.
Charter Communications, Inc. had nearly 14.5 million pay TV subscribers in 2022, a decrease from 15.2 million subscribers in 2021. By the last quarter of 2022, the company generated a revenue of $54 billion, a 4.5% year-over-year growth.
Dish Network ($4.66 Billion)
DISH Network Corporation is a U.S.-based satellite television provider. The publicly traded company provides pay-TV services to commercial and residential customers in the U.S.
Besides premium channels and international programming, Dish Network also provides on-demand content. Users can also benefit from the company's digital video recording services to record TV programs for later viewing.
Founded in 1995 in Meridian, Colorado, by Charlie Ergen, the company's headquarters are in Englewood, Colorado. Its subsidiaries include DISH DBS Corp, Boost Mobile, and Sling TV.
Dish Network finished 2022 with 7.4 million subscribers, a decline from 8.2 million in 2021. The company's revenue also dropped from $4.45 billion in 2021 to $4.04 billion in 2022.
Verizon ($165.8 Billion)
Verizon offers cable services under the Fios TV brand, giving customers access to premium channels, international programming, and on-demand content. Fios TV is known for its multi-room DVR, which enables customers to record and watch videos from multiple TVs in the same household.
The company was founded in 1983 in Delaware, but its headquarters are now in New York. Some of its subsidiaries include Verizon Fios, Visible, Verizon Business, etc.
As of the end of 2021, Verizon had 3.64 million TV subscribers, a decline from 3.93 million the previous year. The company ended 2021 in full force, with Fios earning $12.7 billion, a 4.6% year-over-year increase.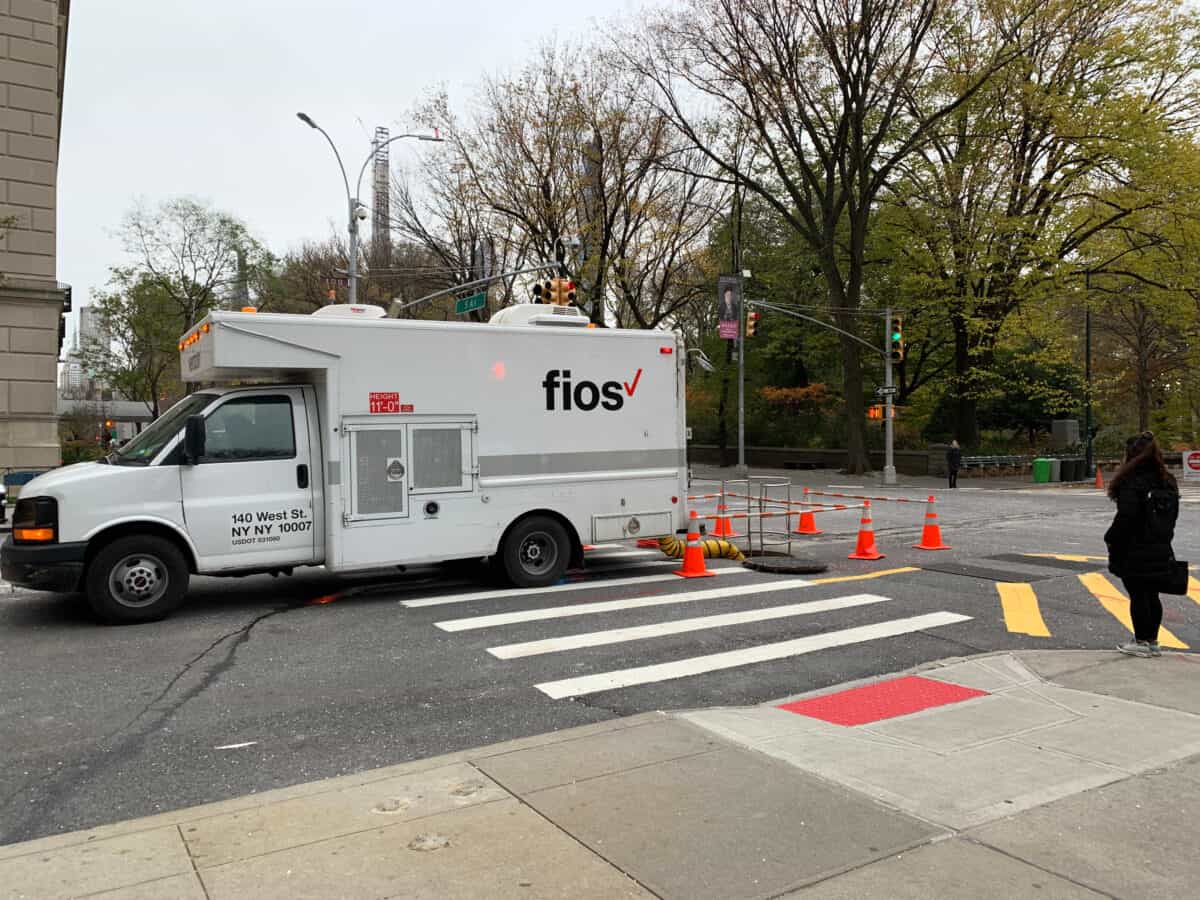 AT&T ($140.57 Billion)
AT&T is as old as the first telephone, so it makes sense for it to rule the telecommunications industry today. Alexander Graham Bell, Gardiner Greene Hubbard, and Thomas Watson founded the Bell Telephone Company in 1876.
The company later went on to become AT&T in 1983. Today, AT&T is a holding company providing technology, media, and telecommunication services worldwide.
Headquartered in Dallas, Texas, AT&T has over 160,700 employees. Its subsidiaries include AT&T Communications and AT&T Mobility. The company generated a revenue of $120.7 billion in 2022.
In 2020, AT&T had 3.51 million pay-TV subscribers, an increase of 70,000 from the previous year. An addition of 280,000 fiber customers in the last quarter of 2022 further bumped the company's rankings and increased its share value.
Besides cable TV, AT&T also offers the following services:
Satellite television
Internet services
Pay television
Home security
Broadband
Mobile telephones
Film production
Publishing
Together, these services make AT&T one of the largest telecommunications companies in the world and not just in the U.S.
What Are the Largest Private Cable Companies in the U.S.?
It's interesting to note that some of the largest cable companies in the U.S. are private. So, they are not publicly traded like their counterparts. Here are some of the largest cable companies in the U.S. owned by private entities.
Cox Communications ($20.98 Billion)
Cox Communications provides a wide range of telecommunication services, including cable TV, home phone, and internet. Its home automation services allow customers to control their connected home devices using a single platform.
The company first opened in 1962 and has headquarters in Atlanta, Georgia. Today, it has 2.9 million cable subscribers, forming a major chunk of its 6.5 million customer base. Apart from cable customers, the company also has 3.2 million telephone subscribers and 3.5 million internet subscribers.
According to Forbes, Cox Communications had revenues of $20.98 billion in 2022. It was also ranked 13th on the Forbes list of the largest private companies in America the same year.
In the past decade, the company has invested over $15 billion in infrastructure upgrades for phone, internet, and video services. It further plans to spend another $10 billion in the next five years.
Cox Communications is known for customer satisfaction, as it has earned over 34 awards in different categories. It also bagged nine business services awards and ten consecutive residential phone services awards.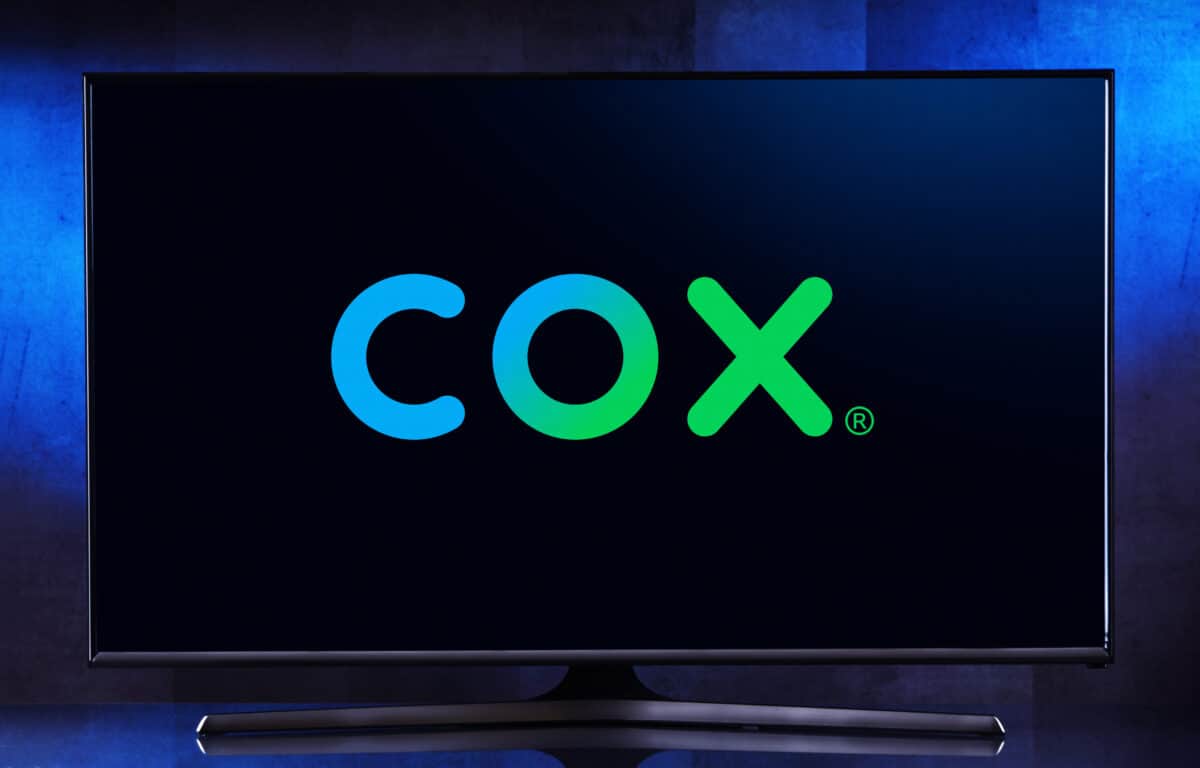 Altice USA ($1.44 Billion)
Altice USA is popular for its fiber-optic internet, providing high-speed connectivity to residential and commercial customers. The company also offers cable television services, including DVR capabilities and on-demand content.
Founded in 2015, the company's headquarters are in Long Island City, New York. Its two main subsidiaries are Lightpath and Suddenlink Communications.
In 2017, the company went public and started trading under the symbol ATUS on New York Stock Exchange. It popped over $1.9 billion in its initial public offering, and 63.9 million of its shares sold for $30 apiece.
Later in 2021, the Franco-Israeli tycoon Patrick Drahi bought the company for a $7.3 billion valuation. The green light for the company's privatization came as a result of the shareholders approving Drahi's buyout offer.
In the past few years, Altice had the highest number of TV subscribers — 3.18 million — in the last quarter of 2019. However, the subscriber count has dropped since then. The company had 2.44 million subscribers by the end of 2022.
Altice's latest financial reports show that the company made a revenue of $9.64 billion in 2022. The figure is lower than the company's revenue generation of $10.09 billion in 2021 and $9.89 billion in 2020.
MediaCom ($4.5 Billion)
Although it's one of the largest cable companies in the U.S., MediaCom mainly operates across southern and midwestern states.
The company was founded in 1995, and its headquarters are in Blooming Grove, New York. Rocco B. Commisso founded the company and is still the owner. MediaCom has over 4,000 employees and falls under the patent organization MediaCom Communications Corporation.
Its services include cable telephony, broadband internet access, and cable television. By the end of 2022, 510,000 people were using MediaCom's cable TV services. The figure is almost a 50% decline from the company's 1 million subscriber count in 2014.
MediaCom's total revenue generation stood at $2.23 billion in 2021, a 4.3% increase from 2020. Per the company, 2021 Q4 was the company's 100th consecutive quarter of revenue growth.
What Are the Largest Lesser-Known Cable Companies in the U.S.?
While some companies are not as popular, they are still among the largest cable companies in the U.S., owing to their revenue generation. These companies either cater to certain regions or do not have as many services as their more popular counterparts.
Cable One ($3.91 Billion)
Cable One is a broadband communications company that services over 1.1 million commercial and residential customers. It works under the Sparklight brand and provides services like broadband internet, cable TV, and phone.
Although its headquarters are in Phoenix, Arizona, Cable One does not serve the area. It was founded in 1986 and has several subsidiaries, including Delta Communications and Hargary.
As of 2021, the company had 247,000 cable customers after it lost 21,000 subscribers in 2021 Q4. Its revenue generation was $1.7 billion in 2022, an increase from $1.6 billion the previous year. Meanwhile, the net income was $234.1 million in 2022, a decrease from $291.9 million in 2021.
Although there's a forecast for the U.S. media industry to grow by 2.9%, Cable One's revenues will remain flat for the next three years. It is due to the unavailability of the company's services in six states. Plus, it is the only one among its competitors that has not yet ventured into online streaming services.
Frontier Communications ($5.32 Billion)
Frontier Communications Parent, Inc. is a telecommunications company that initially served smaller communities and rural areas only. It now offers its services to large metropolitans but remains a lesser-known brand.
The company was founded in 1935 and is headquartered in Norwalk, Connecticut. Many remember the company as Citizens Utilities Company. It later changed its name to Citizens Communications Company and then to Frontier Communications Corporation.
In 2020, the company filed for bankruptcy. Yet it was later relisted as Frontier Communications Parent, Inc. in 2021 after it partnered with YouTube.
The partnership gave Frontier customers $10 off their YouTube TV subscription for a year. Existing customers received $15 off their plans. The YouTube-Frontier duo claimed that this would save customers $400 on their cable bill per year.
By the end of the year, Frontier had 485,000 cable TV subscribers. The company's revenue for the year was $6.41 billion, a decrease from the previous year when the company made $7.1 billion.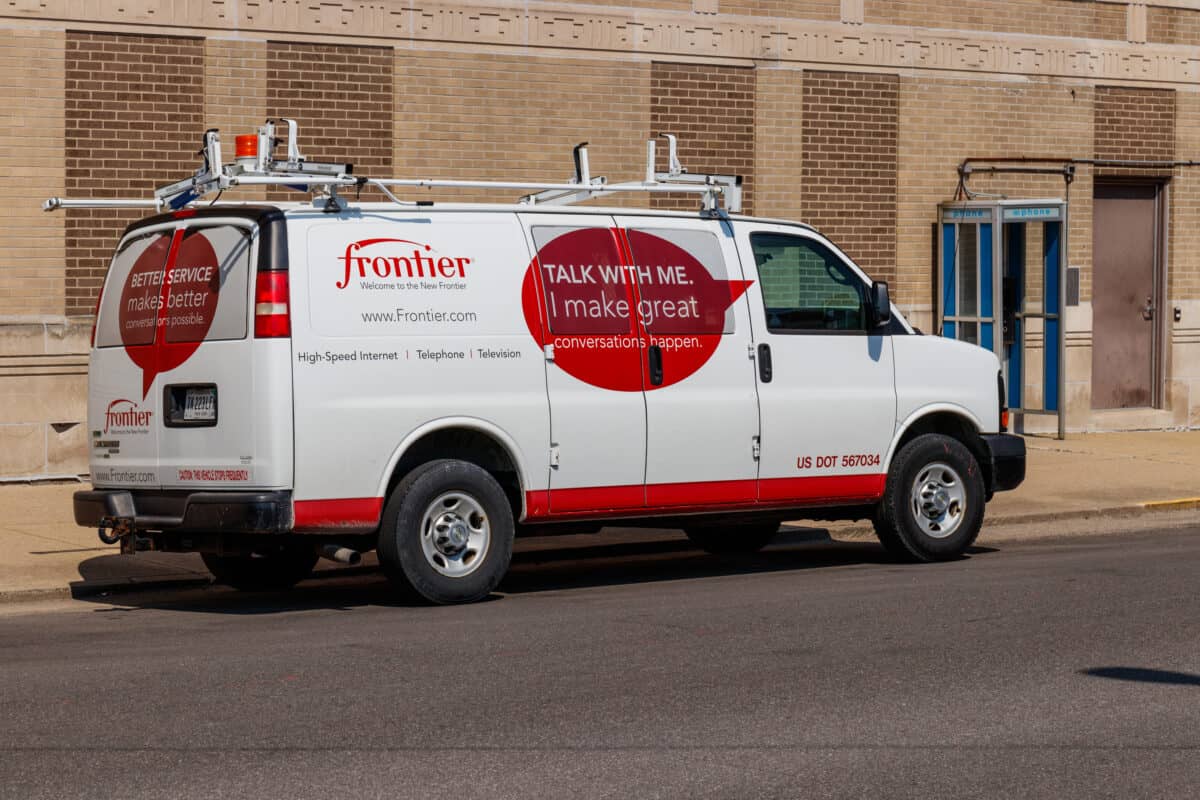 Wrap Up
It's evident from this list that the largest cable companies in the U.S. hold their positions due to their versatile offerings. The more services a company offers and the larger areas it serves, the more money it makes.
Note that the revenue figures for most companies show their income and subscriber count have decreased from previous years. The decline is probably due to the rise of streaming services. That's why many cable companies are tapping into this space to leverage its potential.
Why Cable is Still Relevant in 2023
Some consumers consider cable TV to be "old school" since it's been around for decades. But it's still a popular option for many Americans, even in the age of streaming. Some of the reasons for its continuing popularity are that it's a convenient way to watch TV. You don't have to deal with streaming apps, buffering, or lag. Cable offers a wide variety of content, including a number of cable-exclusive channels that you can't find on streaming services. Finally, cable TV can be more affordable than streaming services, especially if you bundle it with your internet and/or phone service.
Up Next
The image featured at the top of this post is ©metamorworks/Shutterstock.com.