Key Points
Founded in 1975 by Bill Gates and Paul Allen, Microsoft is based in Redmond, Washington. It specializes in providing operating systems, productivity software, and cloud-based services and has a market capitalization of $1.71 Trillion USD.
Oracle has a market cap of $203.94 Billion USD and more than 140,000 employees all over the globe. It specializes in cybersecurity and big data analytics.
One of the United States' "Big Four Banks", Wells Fargo, was founded in 1929. It is based in San Francisco, California and specializes in lending, including mortgages and business loans.
Most major corporations have B2B divisions, and the biggest of these are some of the largest companies in the world, with revenue in the billions of dollars every year and thousands of employees across the globe. These organizations influence not just businesses worldwide, but also major industries such as construction and pharmaceuticals.
Here are some of the largest B2B companies in the world ranked by market capitalization, what they do, and how they operate around the globe.
What Are B2B Companies?
Business-to-business companies refer to those that sell to businesses, as opposed to consumers. B2B transactions can include one business selling something to another business, providing business services to another business, or even giving another company information. These businesses can be found in a wide variety of industries, such as software, healthcare, technology, and financial services. By selling directly to businesses they also combine technology, production, research, and development.
#10 HSBC Holdings PLC — $109.48 Billion USD
HSBC Holdings PLC is a British multinational banking and financial services company based in London, England. It is the largest bank in the UK by total assets and had total assets of $2.96 trillion as of 2021. The company was founded in London in 1865 to provide banking services to British businesses and has grown through mergers with other banks to create a global banking and financial services company with over 40 million customers and 219,697 employees worldwide.
The company has a presence around the globe and handles a variety of business functions. It provides financial services and banking services to international clients, as well as providing insurance products and investment services to domestic clients. In its financial services department, HSBC Holdings PLC offers personal and corporate banking services through retail locations across Europe and Asia and through direct banking relationships with more than 63 countries worldwide.
#9 Intel — $117.54 Billion USD
Intel is the world's largest semiconductor chip maker by revenue. It was founded in 1968 by Gordon Moore and Robert Noyce and has since grown into a company with over 145,000 employees and $117.54 billion in market capitalization.
Intel is known for its many innovations, including the microprocessor, memory chips, and other silicon-based products, used in everything from computers to cell phones to cars. Their headquarters are located in Santa Clara, California, with additional offices worldwide, including countries like China and Israel.
Intel's rise to success can be attributed to technological advancements such as the microprocessor, which paved the way for smartphones and tablets. Intel also has major investments in cloud computing and artificial intelligence.
As the computer industry expanded quickly in the 1990s, Intel made significant investments in new microprocessor designs. During this time, Intel established itself as the leading provider of PC microprocessors. It was well-known for using aggressive and anti-competitive strategies to maintain its market share, particularly against Advanced Micro Devices (AMD). Intel also engaged in a battle with Microsoft over who would control the direction of the PC industry.
#8 SAP — $119.01 Billion USD
SAP is the largest software company in the world, and it has a market cap of $119.01 billion. It's a German company that's been around since 1972 and specializes in enterprise software solutions for businesses. Its products include customer relationship management (CRM) software and enterprise resource planning (ERP) software.
The company is known for being able to create business solutions that are strong enough to last decades, which is why many people consider it to be the most durable business software in the world. SAP has been around long enough that it's been able to set up its own ecosystem of partners and customers, which makes it easier for them to sell its products than other companies.
The company initially focused on systems for enterprise data processing and later expanded to include business software, technology services and solutions, and software products. SAP has grown because it provides its customers with a complete lifecycle solution — from customer engagement to product development to maintenance and support.
#7 IBM — $126.61 Billion USD
IBM is one of the largest B2B companies in the world. With over 280,000 employees worldwide as of 2021, it is one of the world's largest technology and consulting corporations. IBM was founded in 1911 by Thomas J. Watson Sr., who was determined to do business out of solving problems for businesses. He wanted to create an IT department that would help businesses manage their information systems, which at that time were mostly manual and often involved paper records.
IBM's main focus areas are management consulting, business process outsourcing (BPO), software development and maintenance, data center infrastructure, and cloud services. In addition to creating and selling computer hardware, software, and middleware, IBM also offers consulting services in nanotechnology and mainframe computers. IBM is a significant research group that has, for 29 years running (as of 2021), created the most annual U.S. patents of any company.
IBM provides software, services, and hardware to clients worldwide through its subsidiaries or partnerships with companies like Apple and Samsung. They are also involved in data analytics, artificial intelligence (AI), cybersecurity, and cloud computing.
#6 Adobe — $140.48 Billion USD
Adobe is a worldwide leader in digital creation, development, management, and delivery of content. They offer software solutions for design, engineering, and media creation. The company was founded in 1982 by John Warnock and Charles Geschke and is headquartered in San Jose with offices around the globe, including Japan, Australia, and India.
Adobe's best-known products are Photoshop, Illustrator, Acrobat, and Premiere Pro. These programs have become household names and represent the pinnacle of digital imaging design.
The company develops products for the creative and digital marketing industries, including systems for graphic design, desktop publishing, video editing, mobile apps and games, and website development.
Adobe products are used by millions of people around the world who have businesses or careers that require them to create or edit content for themselves or others. The products can be found on all major platforms, including iOS devices like the iPhone and iPad and Android devices like the Samsung Galaxy S9/S9+.
The company has also been involved in developing tools that help businesses improve their efficiency based on data gathered from surveys and analytics. Adobe first provided a software as a service (SaaS) bundle of its products known as Adobe Creative Suite, which later changed its name to Adobe Creative Cloud. The business also entered the digital marketing software sector, and in 2021, it was regarded as one of the world's top innovators in the field of customer experience management (CMX).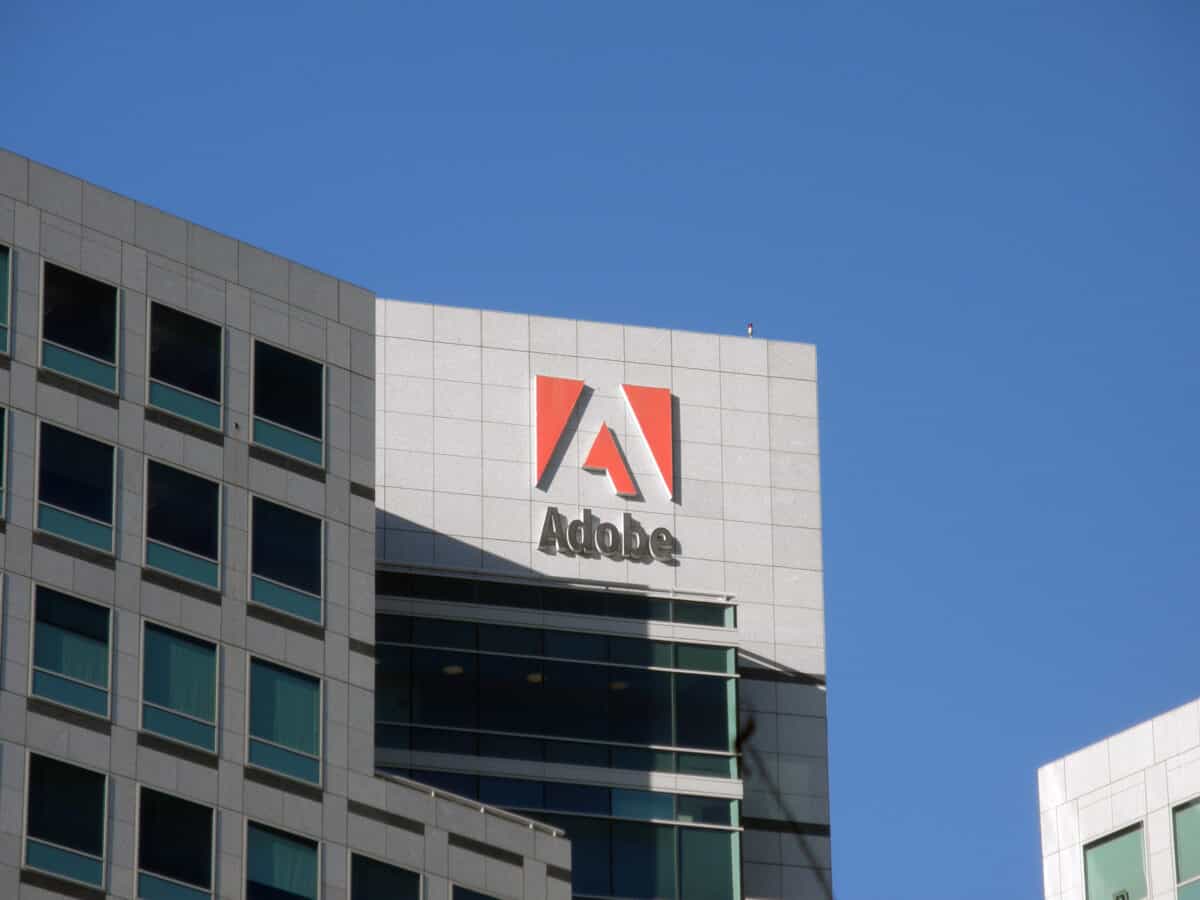 #5 United Parcel Service, Inc. — $145.99 Billion USD
UPS is the world's largest package-delivery company and a business provider of supply-chain management services. UPS specializes in air and international ground package delivery and provides less expensive services such as freight forwarding. Founded in 1907 by James Casey to deliver packages on bicycles in Seattle, Washington, UPS has grown into the most well-known parcel service provider in the world.
The company's focus on logistics has led it to develop an industry-leading strategy for transporting packages across long distances via air, sea, and land routes. UPS also pioneered the use of drones to deliver packages to remote areas that are not accessible by road or air travel. The company mainly focuses on providing fast and reliable service to businesses and consumers alike.
Today, UPS operates in more than 220 countries and employs over 500,000 people worldwide. Its services range from local parcel delivery to international express shipping and warehousing services, including airfreight and ocean freight services. UPS also provides IT solutions to its clients, including cloud computing and software development services.
#4 Accenture — $178.85 Billion USD
Accenture is the largest global consulting and technology services firm. The company provides a wide range of consulting services, including strategy and M&A advisory, financial services, digital, operations, and technology consulting.
It was founded in 1989 and has since grown to be one of the largest consulting firms in the world. The company is known for its work in the technology sector and with large corporations. It is headquartered in Dublin, Ireland. Accenture currently has 91 Fortune Global 100 clients and more than three-quarters of the Fortune Global 500.
Accenture's clients include major corporations, governments, and public sector entities worldwide. They employ more than 700,000 people worldwide and have a market capitalization of $178.85 billion. Accenture offers business strategy, outsourcing services, and other innovative solutions to help businesses succeed.
#3 Wells Fargo — $179.78 Billion USD
Wells Fargo is a multinational financial services company with corporate headquarters in San Francisco, California. Along with Citigroup, Bank of America, and JPMorgan Chase, Wells Fargo is one of the "Big Four Banks" of the United States.
The company was founded in 1929 and has been referred to as "the people's bank" because it caters to many small businesses that don't have access to a traditional bank. Wells Fargo also provides a variety of loan products, including mortgages and business loans.
As of 2022, it has approximately 8,050 branches and 13,000 ATM branches throughout the United States, and more than 70 million customers globally.
The Wells Fargo name comes from two separate companies: Wells Fargo & Company and Norwest Corporation. The two were merged in 1998, forming what is now known as Wells Fargo. Both continue to operate independently within the Wells Fargo organization.
#2 Oracle — $203.94 Billion USD
Oracle is a multinational software company that makes enterprise applications, database software, and middleware. It provides enterprise software to companies looking to take advantage of the growing business opportunity through digital transformation. The company has a history of innovation in its software products and continues to push the industry boundaries. Oracle has been recognized as one of the largest companies in the world, with over $42 billion in revenue. It has more than 140,000 employees worldwide.
Oracle has been in business since 1977 when it released its first product — the Oracle Relational Database Management System (RDBMS). Since then, they've expanded into multiple areas of business software, including cybersecurity and big data analytics. Oracle's mission is to enable organizations to realize their digital potential through information technology. This means it strives to give businesses an edge over their competitors by giving them access to cutting-edge technologies that help them thrive in today's digital economy.
The company produces and distributes computer software products to businesses. Beyond software development and distribution, Oracle also provides cloud services to other healthcare, retail, and transportation businesses.
#1 Microsoft Corporation — $1.71 Trillion USD
Microsoft Corporation is the world's largest software company. It was founded in 1975 by Bill Gates and Paul Allen, and its headquarters are in Redmond, Washington.
The company provides a broad range of products and services, including operating systems, productivity software, and cloud-based services. Microsoft's main business is providing computer software for personal computers (PCs), mobile devices, and the internet.
The company's software includes applications such as Microsoft Office, Windows operating system, and the .NET Framework software development platform. It also develops games for Xbox consoles and Windows Phone devices. The company also offers cloud computing services through its Azure and Office 365 platforms, which compete with Amazon Web Services (AWS) and Google Cloud Platform (GCP).
Its other products include Xbox gaming consoles, Xbox Live service, Bing search engine, Skype messaging service, Outlook email client, Internet Explorer web browser, OneDrive storage service, Microsoft Lync enterprise communications platform, Microsoft Dynamics business management software suite, and Microsoft Azure DevOps serverless application platform with Azure Functions support services (formerly known as Azure Functions).
Conclusion
The world's largest B2B companies generate huge sums of revenue each year, but that isn't their only similarity. Many are dedicating resources to innovation, are publicly traded or private, and have a global presence.
While they may not be what some people consider innovative or cool, they are still leaders and innovators in their respective industries. Interactive intelligence is a true technology powerhouse. IBM seems to be well on its way to dominating AI and smart technology, and Oracle continues to innovate with RPA and Blockchain offerings.
Summary of the Largest B2B Companies in the World
| Rank | Company | Market Capitalization |
| --- | --- | --- |
| #1 | Microsoft Corporation | $1.71 Trillion USD |
| #2 | Oracle | $203.94 Billion USD |
| #3 | Wells Fargo | $179.78 Billion USD |
| #4 | Accenture | $178.85 Billion USD |
| #5 | United Parcel Service, Inc. | $145.99 Billion USD |
| #6 | Adobe | $140.48 Billion USD |
| #7 | IBM | $126.61 Billion USD |
| #8 | SAP | $119.01 Billion USD |
| #9 | Intel | $117.54 Billion USD |
| #10 | HSBC Holdings PLC | $109.48 Billion USD |
Up Next