Analog chips — or integrated circuits, or power supply chips — are vital components that almost all digital-centric systems depend on. Through the years, they have become more potent and steadily getting smarter, faster, and smaller. 
The analog market is growing at a moderate rate, so most analog products for both general purposes and specific applications are anticipating growth in sales. Chip producers invest a lot of money in their expansion to ensure continuous production and distribution.
The world is getting more digital, technology is becoming essential, people's lifestyles are changing, and everyday life without modern gadgets is practically unheard of. For a complete average daily routine, most individuals now rely on smart devices, intelligent assistants, and peripherals to connect, socialize, and entertain themselves. Others also use them to do work, school tasks, or even gather information. 
Most smart devices, applications, and systems are powered by chips and semiconductors, which significantly carry out analog tasks digitally. With the innovation and growth of new technologies, companies are growing steadily, and analog chip manufacturers are no exception. Cars are going electric, commerce is moving digital, and the human experience is becoming digitized.
Find out more about the primary producers of this crucial component, learn what they do, and their plans to expand in the industry. 
Texas Instruments
Texas Instruments is an American tech company with the oldest manufacturing record since 1930. It holds a top spot and a global history as a chip company that designs, produces, sells, and tests analog chips.
In 2021, Texas Instruments was designated as the global chief supplier of analog devices, with the largest market share of 19%  and an account of up to $14.05 billion in annual sales.
Texas analog chip products are used in most electric devices. They efficiently manage power, accurate sensing, and data transmission. They provide core control to process their designs into different markets like automotive, industrial, communication gadgets, personal electronics, and enterprise systems. 
With a passion for creating a better world, Texas Instruments produce devices like analog electronics, digital signal processors, digital light processors, calculators, embedded processors, EV traction inverter system, digital temperature sensors, non-inverting buffers, and drivers.
The company has a strategic investment plan to expand, automate, and modernize its capacity, efficiency, and quality to meet the current and future market demand and back up unpredictable market patterns. The investment will provide performance, favorable costs, and precise power and voltage levels for the automotive and industrial sectors. These technologies will ensure a continuous supply of products that will be a need even in the future.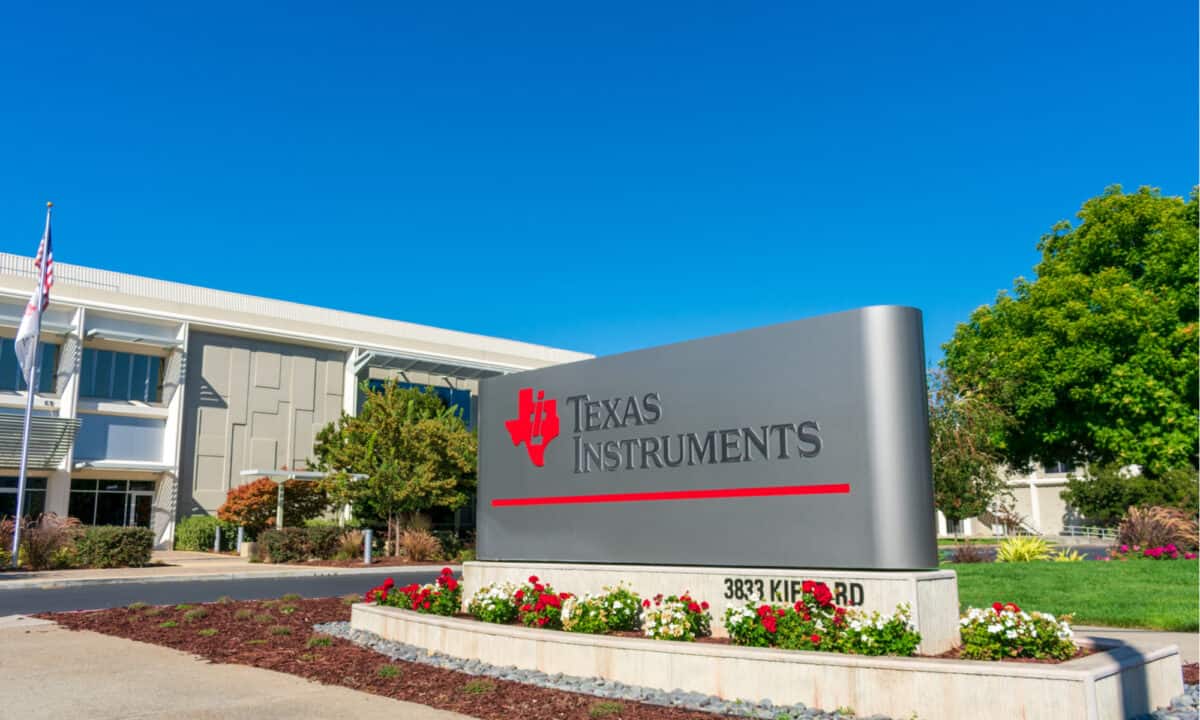 Analog Devices 
Analog Devices is a U.S. multinational chip company specializing in designing, manufacturing, signal processing, data conversion, and power management technology of analog integrated circuits. With their technology, the company is attaining unbeaten success for their tremendous applications through innovation and diversity, giving them the advantage to survive even during economic fluctuations.
The company believes that analog devices inscribe opportunities and help to solve problems. It connects the digital and physical worlds toward intelligent breakthroughs with an interface to convert measurements into digital signals. The distinction is getting more significant due to the rise of the Internet of Things (IoT), which will develop applications into their ecosystem to connect and process more signals. 
The company's production varies for various markets and applications, with its major customers in the communication, industrial, healthcare, automotive, and consumer divisions. They make products for safety systems. These components include driver assistant systems, stability control systems, MEMS and miniature switches, interior and infotainment applications, micron-level isolators and transformers to separate voltage signals, and MEMS accelerometers to deploy airbags.
Analog Devices is looking beyond the present opportunities that it can distribute and aims to formulate new technology and audition it to countless markets. As they define their future to focus on diversity continuously, their next strategic plan will offer customers a more extensive integrated system and signal chain. Additionally, they will increase their production and supply of electronic components as they continue to innovate to ensure they maintain a unique and successful manufacturing capability.
Skyworks Solutions
Skyworks Solutions connects people and places with applications in homes, broadband, aerospace, cellular infrastructure gaming, entertainment, medical, military, industrial, and smartphone markets. 
The company designs, produces, and sells various analog chip products for engineering facilities. These include smartphones, automotive tuners, handset power amplifiers, diodes, digital power isolators, phase shifters, receivers, switches, and front-end modules. Others include SiP and SoC gadgets for wireless infrastructure, power management chips, Wi-Fi connectivity modules, and smart energy IC for Bluetooth and ZigBee applications. 
In 2019, there was a decline in sales due to the trade war between the U.S. and China. Despite the fall-off, Skyworks accelerated the production of the latest chips for wireless infrastructure and 5G smartphones. Also, upgrading its mobile communication and Wi-Fi has been a driving force for its growth. 
In 2021, Apple was their greatest customer, contributing to their sales by 59%. They also received a system for the infrastructural and automotive market to expand their applications into industrial and motor control, electric and hybrid vehicles, optical data communication, 5G technology for wireless infrastructure, and data center.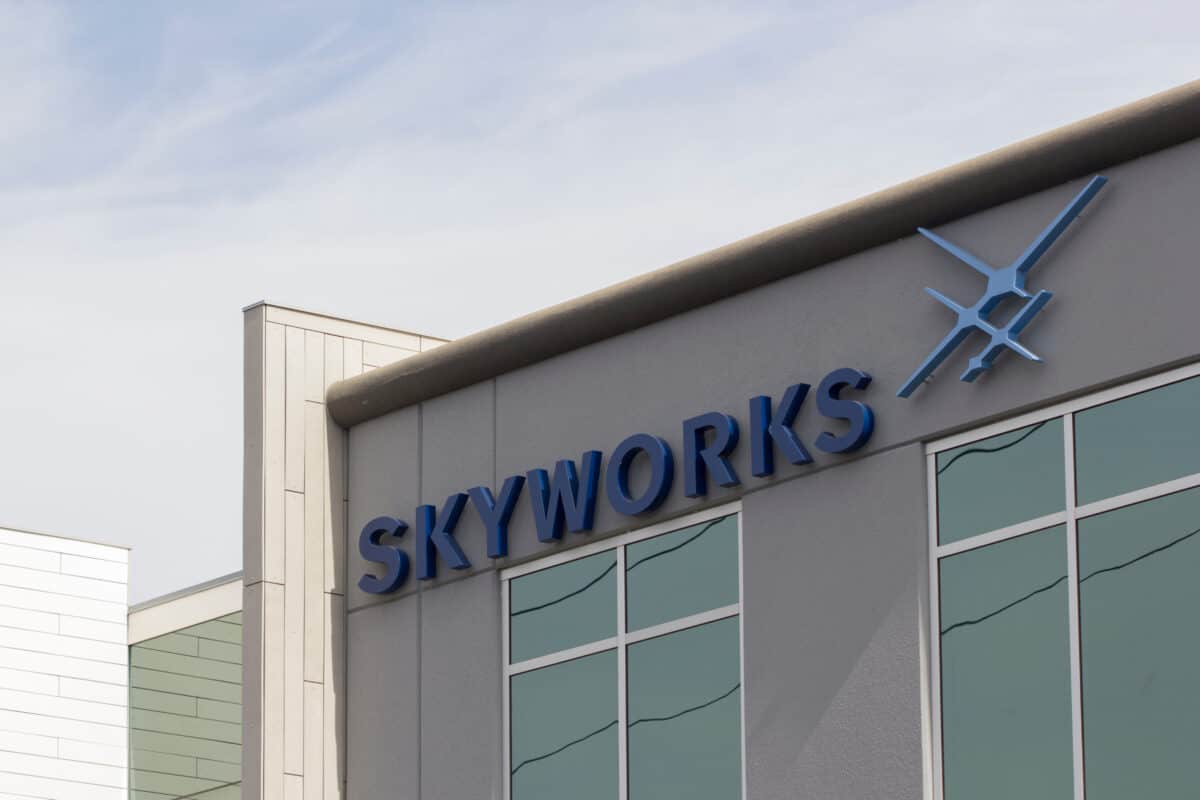 Infineon
Infineon is a European analog producer whose products enable centric, economic, and secure experiences. Though It has been eminent in automotive, its discrete manufacturing and specialty areas include industrial power control, connected security, and power and sensor systems. 
Infineon's products are flexible, sustainable, and highly power-efficient and are generated by easy-to-integrate analog chip and semiconductor solutions. Their main customers are Bosch, Siemens, and ABB. The company's technology focuses on sensors, network and connectivity, modeling and analytics, and processors. 
ST
ST is a microelectronic analog chip producer helping people get more from technology and life. They develop products and innovations to enhance smart mobility, the Internet of Things (IoT), power, and energy. They produce devices like single-core STM32 MPU and MEM sensors.
ST looks forward to developing the ecosystem with the best technology to support their customer's initiatives and make change sustainable. 
NXP
NXP is a European chip and semiconductor company that works to accelerate solutions to advance the world. The company works to design purpose-built tech devices for the automotive, mobile, communication infrastructure, industrial, and smart home markets. These devices can sense, connect, and act intelligently to enhance individuals' lives.
NXP anticipates a vision that will automate people's demands towards engaging and protecting them. They also look forward to solutions that will drive lasting profitable growth with superior cash flow and capital returns toward the success of their customers Aerospace and healthcare industries.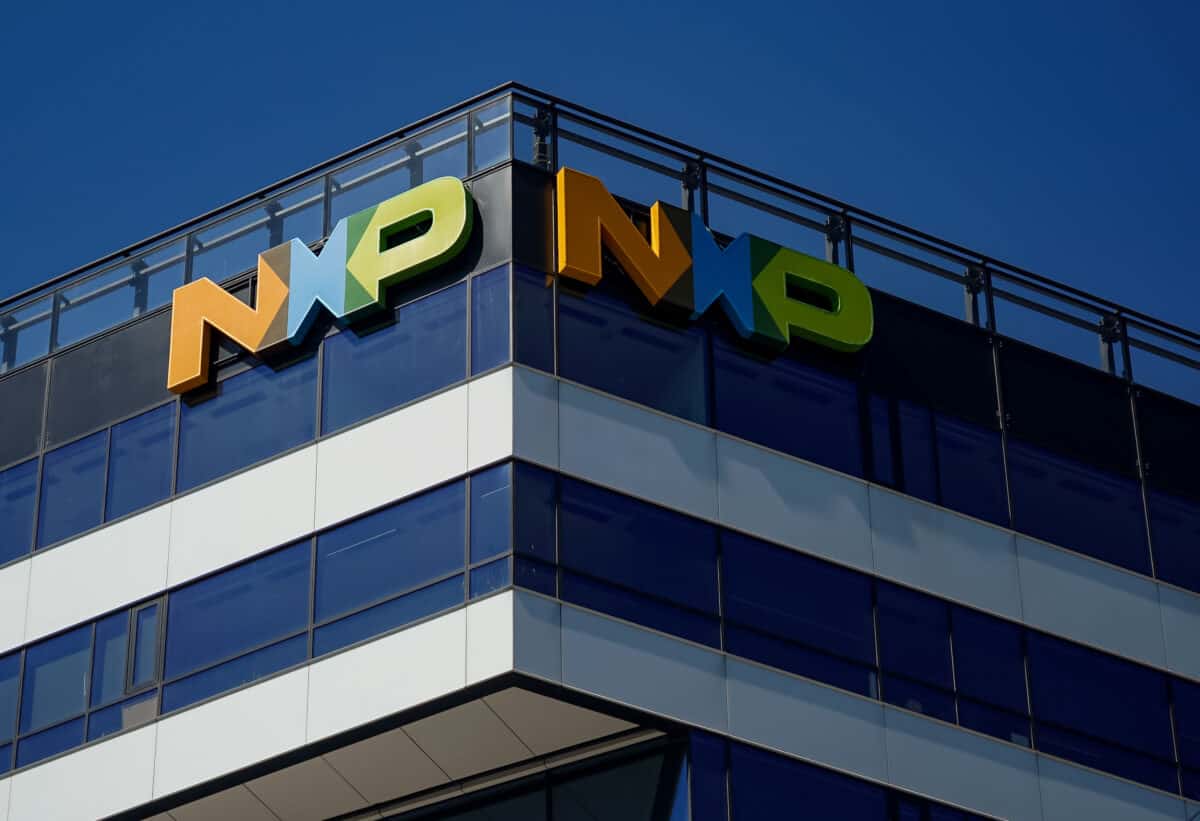 Analog Chips Industrial Use
Analog chips are essential for many sectors, like the automobile industry. They are used to detect an escalation in motor temperature, communicate a battery's health, and give precise data to other systems. Most people pay attention to digital technology. However, analog technology integrates the human environment into absolute electronic formats.
Analog integrated circuits are primarily utilized in wireless modulation and power systems. They are significant for powering devices and offering functions like artificial intelligence. Also, they can be used in audio systems for music and voice application. 
Analog chips can also be used in wireless applications to modulate changes and adapt frequencies. The integrated circuit operates through analog technology, which aids internet connectivity, smartphones, and digital cameras, downloading and uploading audio and video internet and image files.
Analog Chip Technology for a Digital Future
Unlike digital chips, which can manipulate and store data bits numerically, analog chips can only read and process waveforms like music, video, and speech. However, as translators, they significantly impact and bridge the digital world with maximum storage and manipulation capabilities.
The scope of the analog chip technology is likely to expand, and the chip capacity is anticipated to grow. There is uncertainty if it will be sufficient to meet the hike in demand for various industries and markets. Despite this, industries continue to focus on high-performance processing and the analog market is shifting to new concepts and technologies, proving that the past can be essential for the future.