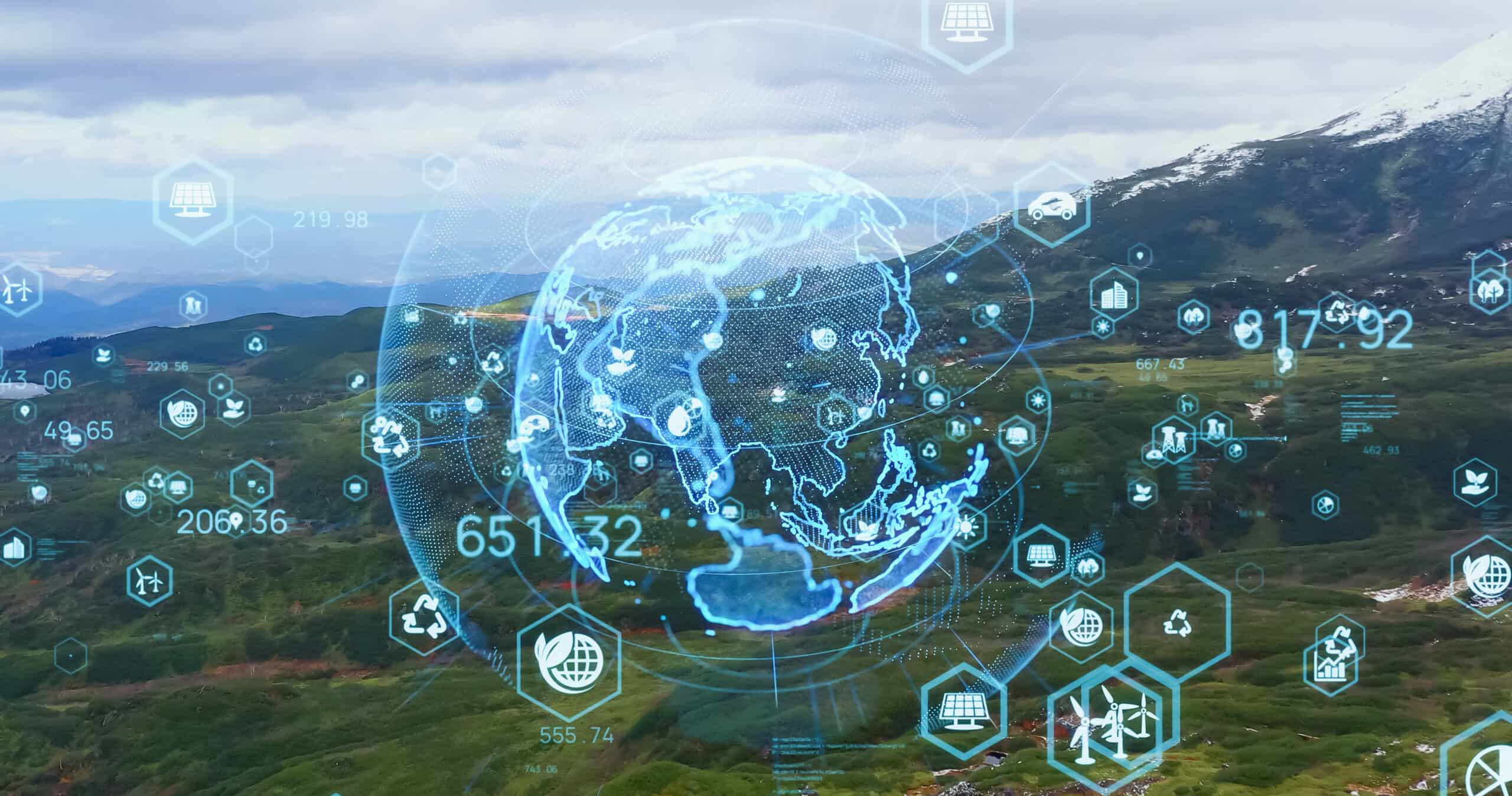 Environmental technology companies are at the forefront of solving some of the world's most pressing problems, including pollution, global warming, resource shortages, and sustainable agriculture. The largest companies have been successful in developing and scaling solutions that address the negative impacts of human activity on the environment. A key aspect of environmental technology involves the integration of sustainable energy sources as a cleaner alternative to the current heavy use of petrochemicals.
In this article, we share 12 of the largest environment technology companies in the world and what they do. Let's dive right in!
The 12 Largest Environmental Technology Companies in the World
Environmental, social, and corporate governance (ESG) has meant that many of the world's most valuable companies are transitioning to become leading environmental technology companies. We've brought together profiles of companies that have invested billions of dollars into the development of environmentally friendly and sustainable products and services in sectors like energy, transport, agriculture, and domestic climate control.
Below are the companies to watch!
#12: Shell
| | |
| --- | --- |
| Sector | Energy |
| Headquarters Location | London, England, UK |
| Trading Ticker | SHEL (LSE) |
| Founding | 1907 |
| Current CEO | Wael Sawan |
| Revenue | $261.5 billion |
| Number of Employees | 86,000 |
| Website | www.shell.com |
Marcus and Samuel Samuel founded Shell in 1907 as the Shell Transport and Trading Co. The Dutch oil explorer Jean B.A. Kessler and Henri Deterding joined them, forming the Royal Dutch Shell Company. Shell is now one of the world's largest multinational oil and gas companies and the world's 9th largest producer of greenhouse gases. 
Shell moved into the renewable energy sector in 2000, and though the company is still predominantly a petrochemical company, they have established a renewables business with significant investments in solar, wind, hydrogen, and biofuels. Shell's leadership has pledged to halve its carbon emissions by 2050.
The company has also made significant inroads into hydrogen energy innovation, with the development of hydrogen energy infrastructure and fuel pumps. They have a majority stake in the Brazilian sugarcane producer Cosan for the production of biofuel from ethanol. 
Shell has also invested in infrastructure for charging electric vehicles, with the purchase of NewMotion, the largest EV charging network in Europe. Since 2019, they have provided 150kW chargers at every Shell petrol station in London.
Royal Dutch Shell has made a fascinating pivot from being one of the world's leading petroleum companies to an innovator in the sustainable energy and renewables sector, championing environmental technologies that include: 
Wind power
Solar energy
Recycling 
Biofuels 
Carbon capture and storage
Renewable hydrogen
Electric vehicle charging                                                                                                                                                                                    
#11: The Samsung Group
| | |
| --- | --- |
| Sector | Climate systems / Heat pumps |
| Headquarters Location | Seocho District, Seoul, South Korea |
| Trading Ticker | Private |
| Founding | 1938 by Lee Byung-Chul |
| Current CEO/Chairman/President | Lee Jae-Yong |
| Revenue | 4.4 billion |
| Number of Employees | 266,673 |
| Website | www.samsung.com |
Samsung is one of the world's leading technology companies, so it is no surprise that its forays into environmental technology have been successful. With nascent demand for environmentally friendly heat pump technology for domestic and commercial properties, Samsung has delivered groundbreaking climate system solutions with its signature electronics and engineering expertise.
Lee Byung-Chul, a Korean entrepreneur founded Samsung in 1938. It grew from a small trading company, dealing in domestic commodities, to a multinational manufacturing conglomerate through Lee's exceptional business expertise and desire to make Samsung the leader in a wide range of industries. 
Samsung's growth as an electronics powerhouse began in the 1960s with the development and manufacture of semiconductors and black-and-white televisions. Though Samsung is widely known for its mobile phones and televisions, it has been working in HVAC and climate control for the last 40 years. 
A key feature of Samsung's low-carbon heat transfer technology is the integration of wireless connectivity for a joined-up smart home approach that competitors have found hard to emulate. In 2015, Samsung's Wallmount climate system earned accolades at CES, receiving the Eco-design & Sustainable Technologies CES award, as well as many product design awards.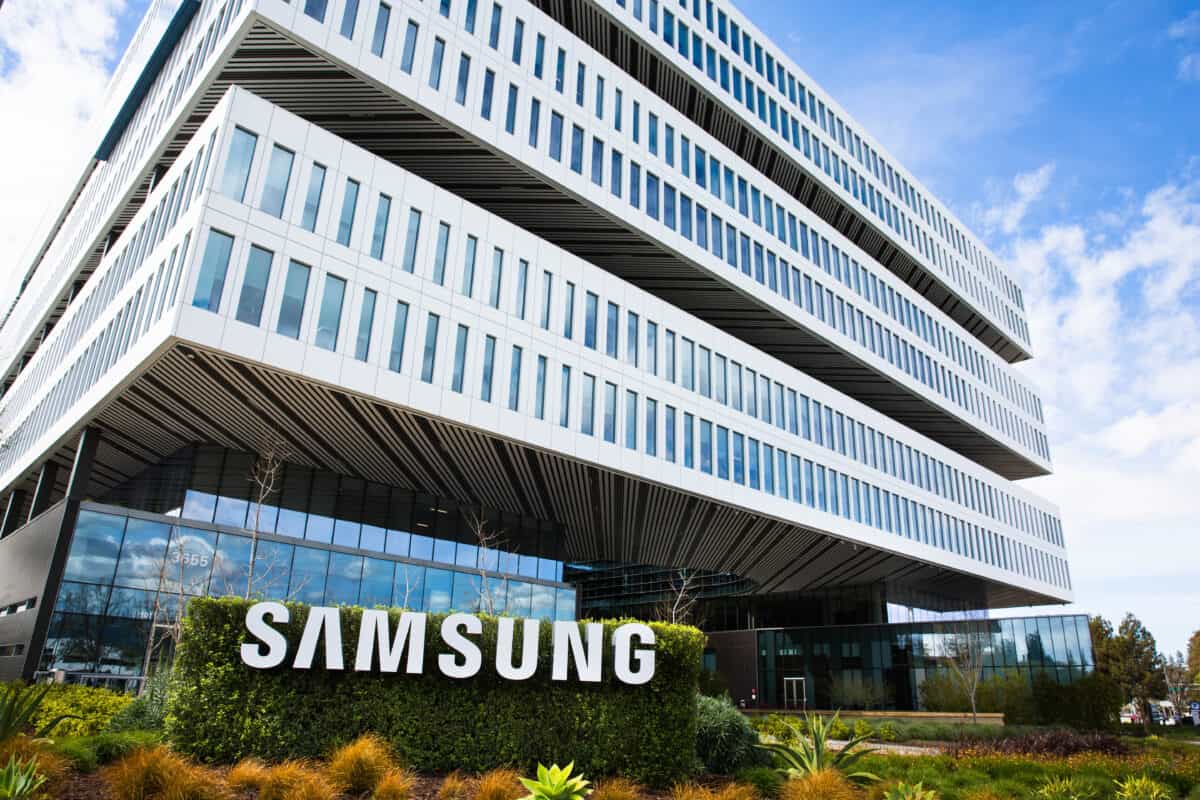 #10: Tesla 
| | |
| --- | --- |
| Sector | Automotive and clean energy |
| Headquarters Location | Austin, Texas, United States |
| Trading Ticker | TSLA (NASDAQ) |
| Founding | 2003 by Martin Eberhard and Marc Tarpenning |
| Current CEO | Elon Musk |
| Revenue | $53.8 billion |
| Number of Employees | 99,000+ |
| Website | www.tesla.com |
Tesla is one of the world's leading environmental technology companies with a focus on automotive engineering and renewable energy solutions. They are currently the most valuable automaker in the world and the largest supply of battery storage, with almost 4 GWh installed in 2021 alone. This multinational operation develops and manufactures a range of innovative technologies, which use battery electricity. Products designed by Tesla include: 
Electric vehicles (cars and trucks)
Charging solutions for electric vehicles
Battery energy storage solutions ranging from domestic to grid-scale installations
Solar roof tiles
Founders Martin Eberhard and Marc Tarpenning named Tesla after the electrical engineer Nikola Tesla when they incorporated it in 2003. They originally started the company to develop innovative engines, batteries, and software, to become a technology company that also makes cars. 
In 2004, Elon Musk made a $6.5 million investment in Tesla to become a majority shareholder, later becoming CEO in 2008. The first model released by Tesla was the famous Roadster sports car in 2009.
The Model 3, a sedan released in 2017, is the bestselling electric car of all time, and in 2021, Tesla achieved a market capitalization of over $1 trillion. It is currently the 8th most valuable company in the world. 
#9: Vestas
| | |
| --- | --- |
| Sector | Wind energy  |
| Headquarters Location | Aarhus N, Aarhus, Denmark |
| Trading Ticker | VWS (Copenhagen NASDAQ)  |
| Founding | Peder Hansen (1945) |
| Current CEO | Henrik Andersen |
| Revenue | €15.5 billion ($16.765 billion) |
| Number of Employees | 29,427 |
| Website | www.vestas.com |
Vestas is the world's largest wind turbine company and a market leader in wind energy innovation. From its Denmark headquarters Vestas designs, builds, operates, and services wind turbines in more than 88 countries, generating over 150 GW of electricity.
Peder Hansen, who came from a family of blacksmiths, found Vestas as a manufacturing company in 1945. The family had initially produced window frames, but Vestas diversified, producing household appliances, hydraulics, and cooling devices. 
In the late 1970s, the company produced its first wind turbine. Within a decade, the company has turned over its manufacturing facilities to the exclusive manufacture of wind turbines. By 2003, Vestas could buy out the wind turbine manufacturer NEG Miconto, creating the world's largest wind turbine manufacturer. 
Vestas leads the wind energy sector with innovative designs that have the scale and capacity to meet the challenge of generating a greater and more consistent share of the world's electricity. Their V236-15.0 MW™ prototype is a novel offshore wind turbine boasting a blade length of over 115 meters and the largest swept area and capacity in the industry. 
#8: Waste Management, Inc. (WM)
| | |
| --- | --- |
| Sector | Waste management  |
| Headquarters Location | Houston, Texas, United States |
| Trading Ticker | WM:NYQ (NYSE) |
| Founding | 1968 |
| Current CEO | James C. Fish, Jr |
| Revenue | $15.22 billion |
| Number of Employees | 42,000+ |
| Website | www.wm.com |
Waste Management, Inc., known as WM, is one of the world's largest waste management companies, with headquarters in Houston's Bank of America Tower. This expansive holding company includes traditional and innovative waste management facilities including:
Active landfill sites
Recycling plants
Waste to energy plants
Beneficial-use landfill gas projects
Power plants
WM provides services to over 21 million customers, spanning residential, industrial, and municipal clientele in the U.S., Puerto Rico, and Canada. It also boasts the largest waste transport vehicle fleet in the world with over 26,000 waste collection and transfer vehicles. 
Waste Management, Inc. began with the haulage of garbage by a Dutch immigrant, Harm Huizenga, in 1893. Harm's son incorporated WM in 1968 and began buying out smaller garbage collection companies all over the U.S. 
By the early 1970s, Waste Management had gone public, with revenue of $82 million. In 2005, the leadership of WM settled a $30 million fine for a range of accounting and management infractions that were later found to be worth more than $1.7 billion. 
Waste Management has been well-positioned for environmental services and sustainability. WM has adapted its existing waste collection can disposal services to deliver enhanced recycling services and specialist facilities for e-cycling (electronic waste) and the management of hard-to-recycle waste. 
#7: Canadian Solar
| | |
| --- | --- |
| Sector | Solar energy |
| Headquarters Location | Guelph, Ontario, Canada |
| Trading Ticket | CSIQ (NASDAQ) |
| Founding | 2001 |
| Current CEO | Shawn Qu |
| Revenue | $5.3 billion |
| Number of Employees | 13,478 |
| Website | www.canadiansolar.com |
Canadian Solar, Inc. is a solar energy company that manufactures photovoltaic cells sells solar panels and installs and operates large-scale solar energy installations. It has manufacturing facilities in Ontario, Canada, and Xinjiang, China, along with countries that include Brazil, Indonesia, and Vietnam. Their solar power solutions include:
Solar ingots and wafers
PV cells and modules
Solar power systems
Their solar technology includes a signature 6-inch 156 x 156 mm mono-crystalline or poly-crystalline solar cells used in many of their products and solutions.
Shawn Qu found Canadian Solar in 2001 in Ontario, Canada. By 2006, the company had gone public. The company expanded to own subsidiary solar energy companies in over 24 countries, including Recurrent Energy, a utility-scale solar energy provider. Canadian Solar also owned large solar farms in Xinjiang before controversies led to their sale. 
The company continues to develop global solar power projects offering services that span development, the design of systems, energy storage, and deployment of projects of multi-MW capacity.
#6: ChargePoint
| | |
| --- | --- |
| Sector | Electric vehicle charging |
| Headquarters Location | Campbell, California, United States |
| Trading Ticker | CHPT (NYSE) |
| Founding | 2007 |
| Current CEO | Pasquale Romano |
| Revenue | $241.1 million |
| Number of Employees | 1377 |
| Website | www.chargepoint.com/ |
ChargePoint is an online company that operates over 170,000 charging points for electric vehicles on behalf of independent owners. This U.S. company has global coverage spanning 14 countries. ChargePoint users can locate and use these charging points for their EV via a mobile app. 
Richard Lowenthal, Dave Baxter, Harjinder Bhade, and Praveen Mandal founded Coulomb Technologies which became ChargePoint in 2007. The company grew by acquiring and managing charge points with a notable expansion in June 2017 when they took over 9,800 charge points from General Electric. ChargePoint subsequently raised $240 million to ramp up the number of charging spots to reach over 100,000 spots by 2019.
Aside from managing and marketing charging stations, ChargePoint also develops hardware and software solutions for electric vehicle charging in homes and commercial settings. They have solutions for vehicle fleets and other companies that want to install and run high-specification charging stations for their vehicles. 
#5: Plug Power 
| | |
| --- | --- |
| Sector | Hydrogen fuel cell |
| Headquarters Location | Latham, New York, United States  |
| Trading Ticker | PLUG (NASDAQ) |
| Founding | 1997 |
| Current CEO | Andrew Marsh |
| Revenue | $230.2 million |
| Number of Employees | 835 |
| Website | www.plugpower.com |
New York-based Plug Power is a hydrogen fuel cell technology company that is developing and manufacturing an alternative energy solution to replace conventional batteries. Their fuel cells harness a proprietary hydrogen storage system that speeds up the system charging of electric vehicles and other batteries to a few minutes. 
Hydrogen fuel cell technologies can power engines that need to deliver sustained power without the tailing off in output seen in conventional batteries that are becoming drained. 
In 1997, DTE Energy and Mechanical Technology, Inc. created the joint venture that became Plug Power. By 1999, the company had gone public. In 2000, Plug Power was the defendant in a class action lawsuit with its shareholders, regarding claims about its fuel cell technology capabilities. They settled for $5 million. 
Plug Power has developed a range of fuel cell engines for delivery and heavy goods vehicles. Between 2020 and 2022, Plug Power developed joint ventures with SK Group (Singapore) and Renault (France).
#4: Zipcar
| | |
| --- | --- |
| Sector | Car sharing |
| Headquarters Location | Boston, Massachusetts, United States |
| Trading Ticker | ZIP (NASDAQ) |
| Founding | 2000 Antje Danielson and Robin Chase |
| Current CEO | Angelo Adams |
| Revenue | $201 million |
| Number of Employees | 534 |
| Website | www.zipcar.com |
Zipcar is an international car-sharing company owned by Avis Budget Group. In return for a monthly or annual membership fee, members of Zipcar can use their fleet of cars on an hourly or daily basis. Zipcar then bills the members for the time they use the car, with the price being inclusive of gas, insurance, and maintenance. 
A proprietary app for Android or iPhone handles everything, and Bluetooth or a membership car is used to access the cars. The company's mission is to provide a simple and sustainable solution to urban car access, reducing emissions from individually owned cars. 
Antje Danielson and Robin Chase founded Zipcar in 2000, with cars in major world cities. In 2013, Zipcar became a subsidiary of Avis Budget Group in a $500 million buyout. The company grew its membership to over 1 million by 2016, with cars available to sharers in over 500 cities across the world. 
Zipcar continues to maintain its membership and grow its revenue by providing competitive packages for members that maximize shared care access.
#3: Redaptive
| | |
| --- | --- |
| Sector | Energy-as-a-service (EaaS) |
| Headquarters Location | San Francisco, California, United States |
| Trading Ticker | EAAS |
| Founding | 2014 |
| Current CEO | Arvin Vohra |
| Revenue | $5.8 million |
| Number of Employees | 260 |
| Website | redaptive.com |
Redaptive is a leading Energy-as-a-Service company that deals in energy-saving and energy-generating solutions for businesses in a wide range of sectors. They use a range of energy and Data-as-a-Service (DaaS) technologies, including International Electron, to assist organizations in curbing energy waste and carbon emissions, and achieving required sustainability goals across their property portfolios. 
By using Redaptive's environmental technology, companies can cut their energy bills by millions of dollars. Redaptive is also positioned to help companies integrate sustainable energy sources so that they can meet their regulatory obligations. 
John Rhow and Ryan Martineau founded Redaptive in 2014, with Arvin Vohra joining one year later. Funding so far has raised over $156 million.
Demand for Redaptive's portfolio-scale energy solutions continues to grow with the company boasting several global Fortune 500 companies as clients and monitoring more than 81,000 active meter nodes. So far, Redaptive has clawed back over 3B kWh of energy and  2.1M metric tons of CO2. 
#2: BritishVolt
| | |
| --- | --- |
| Sector | Battery energy storage  |
| Headquarters Location | Mayfair, London, United Kingdom |
| Trading Ticker | N/A, not a publicly listed company |
| Founding | 2019 |
| Current CEO | Orral Nadjari  |
| Revenue | $39 million |
| Number of Employees | 300 |
| Website | www.britishvolt.com |
British Volt is one of the UK's leading GreenTech startups. It specializes in the design and manufacture of high-capacity lithium-ion batteries. BritishVolt is based in the West Midlands of England, a region known for its car manufacturing expertise. So far, the company has raised almost $2 billion in equity investment for the development of novel battery solutions for electric vehicles. It is also backed by a $130 million innovation grant from the UK Government's Automotive Transformation Fund.
BritishVolt was founded in 2019 by Swedish entrepreneurs Orral Nadjari and Lars Carlstrom. Growth has been swift with collaborative agreements secured in early 2020 and the subsequent development of a manufacturing plant in Northumberland, known as the Gigaplant.
Alongside their electric vehicle solutions, BritishVolt intends to develop batteries for domestic energy storage and capacity for electricity generated by wind and solar installations. 
#1: Semios Biotechnologies
| | |
| --- | --- |
| Sector | Agriculture, IoT |
| Headquarters Location | Vancouver, British Columbia |
| Trading Ticker | N/A |
| Founding | 2010 |
| Current CEO | Michael Gilbert |
| Revenue  | $35 million |
| Number of Employees | 206 |
| Website | www.semios.com |
Semios Biotechnologies is a Canadian agritech company that delivers IoT-based solutions to support growers in optimizing their crop yields. Semios' proprietary crop management platform can track the growth and productivity of: 
Fruit trees
Nut trees
Vines
Farmers can use Semios' platform to manage their growing seasons, manage resources, and support decision-making for an optimal crop. The company supplies IoT sensors that remotely monitor environmental factors like temperature, humidity, soil conditions, and light. Semios Biotechnologies is geared to support sustainable agriculture with specialist solutions for cultivating some of the most complex crops.
Semios was founded in 2010 by its present CEO Michael Gilbert. The company started by producing crop and pest data management software for growers of permanent crops like fruit and nuts. The company developed a sophisticated network of sensors that could relay data covering hundreds of millions of data points. Precision data collection and management help growers manage risk.
Semios Biotechnology has received multiple rounds of investment, and recognition for its leadership in cleantech and AgTech. It has received several accolades including being named on the Global Cleantech 100 (2020), and the Thrive Top 50 list of AgTech companies.
Semios continues to innovate its IoT solutions for farmers, integrating machine learning and powerful data analysis to improve the level of insight and control. Their proprietary pheromone dispenser, for pollination, also functions as a weather station, for tracking conditions in the canopy of orchards.
Final Thoughts
Environment technology requires significant investment to bring impactful products and services to the market. These companies are taking the lead in developing and implementing solutions that support better stewardship of our environment. By putting the environment at the forefront of what they do, they are helping to create a sustainable economy that is less damaging to the planet.
Up Next: