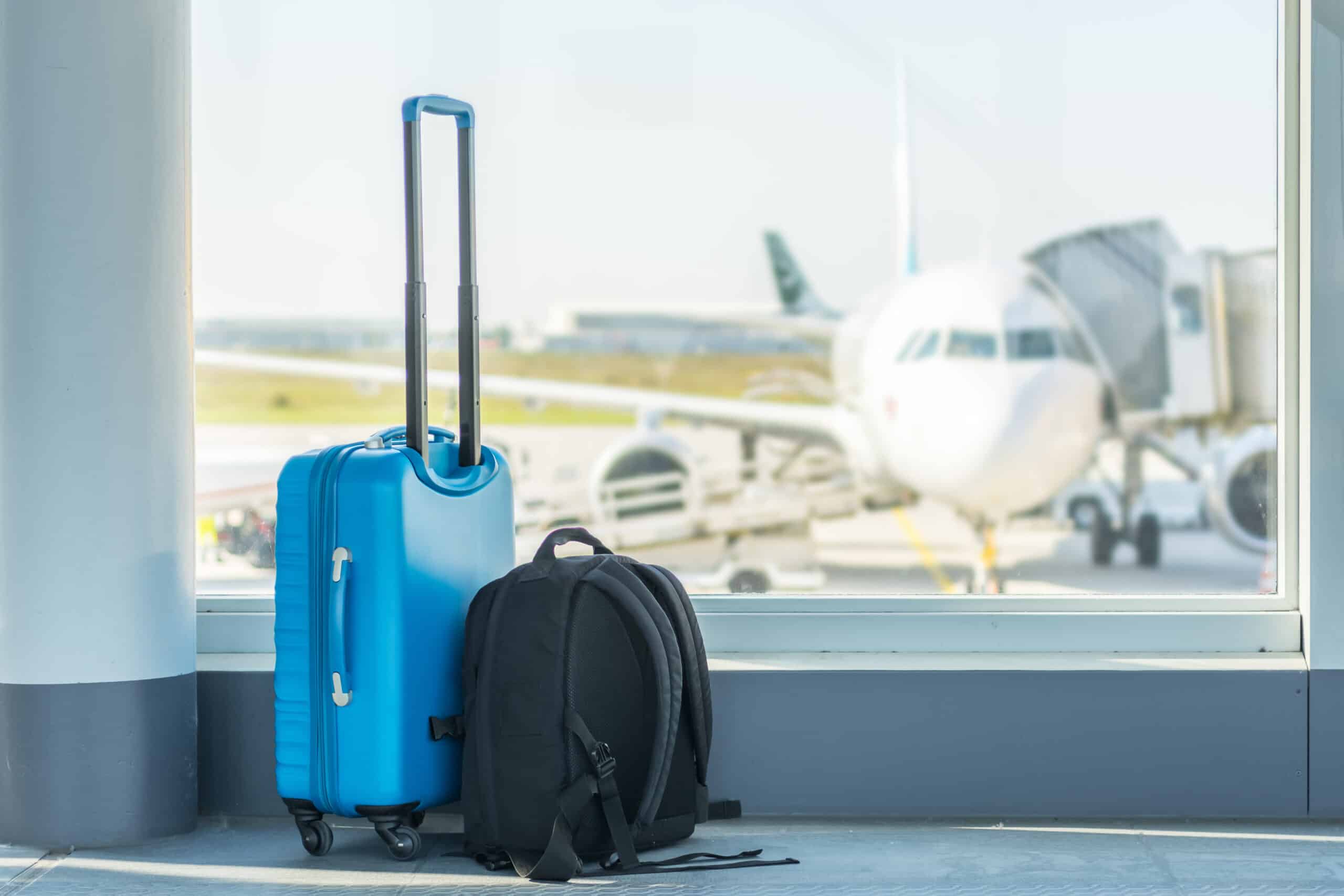 Key Points
The travel industry accounted for approximately $5.8 trillion dollars globally, in 2021 — a large portion of which came from the largest travel companies on the planet.
These outfits cater to both businesses and individuals and make the process of transit and accommodation a streamlined affair, which is handled online.
The Expedia Group which belongs to this select category runs over 200 websites and is available in over 70 countries around the world. The organisation earned $72.4 billion in sales in 2021.
Behind every good vacation or work trip is one of the largest travel companies helping to make it happen.
Thanks to the top 10 largest travel companies in the world, you're able to book a plane, hotel, cruise, rental car, and more, often through one single web page. These companies can be dedicated to both businesses and consumers (oftentimes both), and are the biggest contributors to the travel industry's nearly $5.8 trillion dollar global economic contribution in 2021. 
Beginning with the widespread adoption of the internet, the travel industry has split into two different sectors. The more traditional travel agency is one where most customers interact on a personal one-to-one basis with a travel agent, and these have existed for many decades. Today, the largest travel companies are all online and skip personal interaction to instead opt for integrated systems that work for every method of travel.
Whether you're planning your next trip or are just curious, we've put together a list of the 10 largest travel companies in the world and what they do. 
#10: Fareportal
Fareportal is one of the world's largest travel companies that combines both technology and travel into the tenth largest travel company. With five separate brands under their umbrella, like CheapOair, OneTravel, and Travelong, Fareportal operates across North America, Europe, and Asia.
As a privately owned company, its revenue isn't publicly disclosed but is said to be over $2 billion in gross sales in 2021. 
As part of Fareportal's work across booking leisure air travel as well as corporate travel management, they partner with over 500 airlines, one million hotels, and hundreds of car agencies all over the world.
Fareportal offers a 24/7 online experience for booking travel and certified travel agents that can help on an individual level. Founded by Sam S. Jain in 2002, Fareportal notes they have more than 2,000 employees across five different time zones as well as 20 different languages available for travel assistance. 
#9: Direct Travel
Located in Centennial, Colorado, Direct Travel is a travel management company specializing in the "mid-market" travel sector. This specialization allows Direct Travel to focus on corporate travel, meetings and events as well as leisure travel. Founded in 1980 by Ed Adams, Direct Travel has more than 2,000 employees and is estimated to have had around $5.4 billion in sales in 2021.
With more than 60 locations around the U.S. and Canada, they place a strong emphasis on business travel sales which account for more than 80% of the company's total revenue. 
Direct Travel considers itself full service for its clients, offering all types of extras to its clientele, from program management, safety and security advice while traveling, support for travelers while on the road, and global services. A standout service with Direct Travel is its Traveler Information page, which advises both business and leisure travelers on all travel requirements, including information like COVID-19 vaccinations to any destination in the world. 
#8: American Express Travel
A subsidiary of American Express Company, the credit card company, American Express Travel is a dedicated travel site for leisure traveling. Founded in 1850, the American Express Company is now headquartered in New York. American Express has been helping customers travel since 1891 and the introduction of the first travelers check, while American Express Travel was established in 1915. Their 2021 sales totaled more than $6.7 billion.
The company's focus is on flights, hotels, and combos of the two, as well as rental cars and cruises. While users of the site don't need to use an American Express card to book, there are multiple benefits to doing so, including rewards programs with accruing points that can be used for future travel.
There are also different perks to booking through American Express Travel, such as special offers for certain hotel brands and lower fares through international airline partnerships. 
#7: Internova Travel Group
Internova is a privately owned company that services customers around the world and across various travel methods. Headquartered in New York, the company has more than 20 different brands across various aspects of the travel industry. With more than 70,000 travel advisors worldwide across 6,000 company-owned travel agencies, the company made around $7.12 billion in sales in 2021. 
Founded in 2008, Internova supports travel to more than 80 countries through its primary brands like Travel Leaders Corporate, Travel Leaders Network, CruCon Cruise Outlet, Cruise Specialists, Road Trips, and more. Each brand has a focus that fits into one of Internova's four main travel categories: Corporate and Entertainment, Premium Travel, Network, Host and Vacation, and Hotel Wholesale.
Founder and Chairman Michael Batt transitioned the company from Travel Leaders Group over to Internova in 2020 to unite all of the company's business units into one modern brand. 
#6: Flight Centre Travel Group
The sixth largest travel company in the world and the first not to be headquartered in the United States, Flight Centre Travel Group is headquartered in Brisbane, Australia. Founded in 1982, Flight Centre Travel Group operates in distinct regions: Australia and New Zealand, North America, Asia, Europe, and South Africa. On top of these locations, the company's global corporate travel management network or FCM Travel Solutions extends its reach to 90 countries through strategic licensing agreements. 
Generating more than $16 billion in sales in 2021, Flight Centre Travel Group employs more than 20,000 people to support its huge reach. Flight Centre's emphasis on being passionate about its love of travel has helped drive its success under CEO Graham "Skroo" Turner.
All totaled, Turner oversees more than 35 separate and unique brands that all live under the Flight Centre Travel Group umbrella servicing both leisure and corporate travel. 
#5: CWT
Formerly known as Carlson Wagonlit Travel, CWT is primarily a business-focused travel company. Founded in 1994 and headquartered in Minneapolis, Minnesota, the company achieved $25 billion in sales in 2021.
CWT prides itself on having a heavy focus on simplifying corporate travel so employees don't get bogged down in software troubles. Between business travel, meetings, conferences, exhibitions, and event management, CWT is a full-service solution for corporate organizations large and small. More than 18,000 employees support travel in over 145 different countries. 
As one of the largest travel companies in the world, CWT provides travel support for more than 33% of the publicly listed companies on the S&P 500 and around 33% of companies listed on the FTSE 100. Looking to grow CWT even larger in a post-COVID world is President and CEO Patrick Andreson, who was appointed to the position in May 2022 after serving as Chief Commercial Officer. 
#4: BCD Travel
Founded in 2006, BCD Travel is a subsidiary of the BCD Group based out of the Netherlands, bringing in more than $27 billion in sales in 2021. The company was formed when the BCD Group acquired TQ3 Travel Solutions Management Holding and The Travel Company and changed the name to BCD Travel.
Focusing heavily on corporate accounts, BCD Travel looks to help travelers stay safe and productive while on the road. They claim a client retention rate of 98% all while operating in 109 countries worldwide. 
Headquartered in the Netherlands where it exists as the largest travel company in the country, BCD Travel also operates out of Atlanta, London, and Singapore through CEO John Synder. Nearly 14,000 employees call BCD Travel home and operate its own subsidiary focused on global meetings and events appropriately called BCD Meetings & Events. 
#3: American Express Global Business Travel (GBT)
As the world's leading B2B travel platform, American Express Global Business Travel is not to be confused with American Express Travel which focuses on leisure trips.
While the company uses the American Express name, the credit-card giant only has a 50% ownership stake in the company with the other 50% owned by a private investor group. Headquartered in Jersey City, New Jersey, GBT had $33.7 billion in sales in 2021, easily solidifying it as one of the largest travel companies in the world. 
More than 18,000 employees help support both the software and services the company provides to its huge roster of global corporate clients. Everything from travel and expenses to meetings and events can be managed through its platform. In May 2021, GBT extended its reach when it acquired Egencia, Expedia's corporate travel division, and Ovation Travel Group in January 2021.
After both acquisitions, GBT operates in 140 countries and has grown leaps and bounds since its founding in 2014. 
#2: Expedia Group
The second largest travel company in the world by gross sales, Expedia Group relinquished its title in 2021 with $72.4 billion in gross sales. Available in more than 70 countries, Expedia is home to a large number of familiar brands like Expedia, Hotels.com, VRBO, Travelocity, Hotwire, Orbitz, CheapTickets, Trivago, and more. Focusing solely on leisure travel, Expedia divested itself of corporate travel activity in 2021 after selling to American Express Global Business Travel. 
All totaled, Expedia Group is composed of more than 200 travel sites in more than 70 countries around the world. This accounts for more than 500+ airlines, cruise lines, and car rental companies available to customers on top of 3 million plus properties available across the Expedia Group portfolio.
Headquartered in Seattle, Washington, Expedia is run by Bary Diller after taking over the company in 2020. 
#1: Booking Holdings
Once known as The Priceline Group, Booking Holdings was launched in 1997 with the introduction of Priceline.com.
Today, Booking Holdings is home to some of the best-known travel brands in the world including Priceline, Booking.com, Kayak.com, Agoda.com, CheapFlights, Rentalcars.com, and OpenTable. Operating in over 220 countries in 40 different languages, there are more than 28 million listings available between hotels, homes, and apartments under the Booking Holdings travel sites. 
In 2021, gross total sales exceeded $76.6 billion, up 116% year over year thanks to a resurgence in travel coming out of 2020. That's on top of more than 590 million room nights booked across the entirety of Booking Holdings' portfolio.
More than 24,500 employees call Booking Holdings home across 140 different nationalities. Headed by CEO Glenn D. Fogel, Booking Holdings calls Norwalk, Connecticut home for its global headquarters. 
Up Next
Interested in reading about more outstanding organizations around the world? Click on the links below: