Key Points
Snapchat is a social media platform.
Bobby Murphy, Evan Spiegel, and Reggie Brown came up with the idea for a new social media app.
The original feature of Snapchat is the ability to send snaps.
In 2011, a few Stanford University students came up with an idea that would become one of the most popular social media apps. Explore the history of this popular social media sensation today, from its founding years through the IPO stage and its current usage.
The History of Snapchat: What To Know
In 2011, Bobby Murphy, Evan Spiegel, and Reggie Brown came up with the idea for a new social media app. The goal was to create a communication platform that was more closely related to the way people communicate in real life. This means sending real facial expressions rather than emoticons.
Quick Facts
Year Founded

2011

Founders

Evan Spiegel, Bobby Murphy, and Reggie Brown

Industry

Social Media

Headquarter

Santa Monica, CA

Key People

Evan Spiegel, Bobby Murphy

Notable Products

Snapchat, Spectacles

Website

https://www.snapchat.com/
Images featured in the app can be seen for between one and 10 seconds, or forever if the infinity symbol is selected. The goal is to send an image of the way you're feeling or something that's happening and then have the image deleted forever. All images and videos are deleted after they've been viewed by the recipients or after 30 days of inactivity.
Snapchat quickly grew in popularity and is currently the sixth most popular social media platform with about 538 million monthly active users. The company is known for a mobile-first focus and the use of virtual stickers, lenses, and filters to augment images.
It's particularly popular for users under 24 years old. Evan Spiegel currently has a net worth of $4.8 billion and Bobby Murphy has a net worth of $4.9 billion.
The Founding of Snapchat: How It Happened
Evan Spiegel, Bobby Murphy, and Reggie Brown were students at Stanford University when they started to work on the original version of Snapchat, then known as Picaboo. While Reggie Brown was reportedly pushed out of the company just a few months after it was founded, he claims to have come up with the original idea for the concept.
He approached Spiegel with the idea, who then brought on Murphy to write the code. Brown also reputedly designed the logo for the company, which is named "Ghostface Chillah" after the Wu-Tang Clan member with the same name.
Picaboo was released in July 2011. It soon changed its name to Snapchat and almost immediately became a social media success story. The company introduced video snaps after just a year of existence and continues to release new features.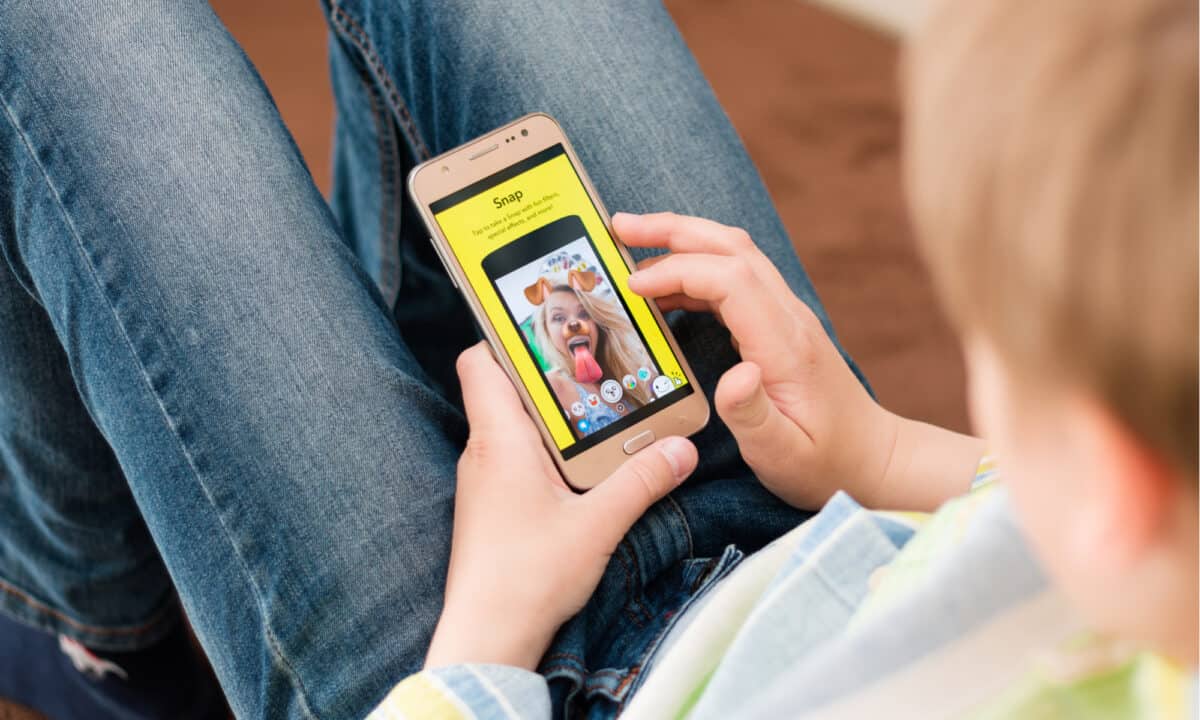 Snapchat Through the Years
2011: Founding
Picaboo launched on just the iOS App Store in July of 2011. The app didn't receive a lot of attention in the summer until the founders rebranded it as Snapchat in September 2011. The app could now send photos with captions and recipients couldn't simply take a screenshot of the image about to be deleted.
2012: Video Snaps
Snapchat included video recording capabilities, which helped raise the number of daily snaps to over 50 million. This feature was easy to use thanks to the ability to simply hold down the camera button rather than swipe between photo and video features.
2013: Purchase Offers
The second year of the company's existence saw the introduction of Stories, Chat, and other innovative features. Thanks to the app's growing success, Mark Zuckerburg of Facebook offered $3 billion to purchase the company, which was turned down by Evan Spiegel and Bobby Murphy.
2015: Snapchat Ads
Snapchat launched its ads feature, which shows 10-second advertisements in between personal videos. The feature is currently responsible for 99% of the company's income.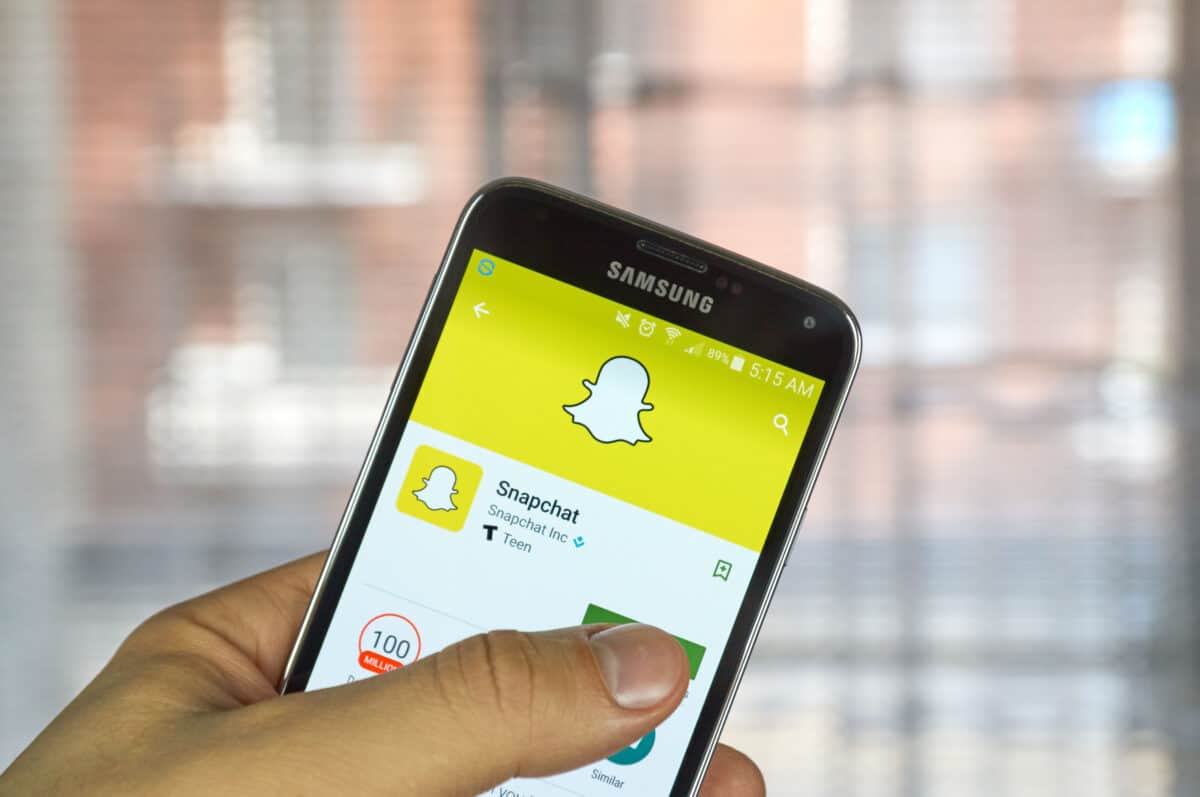 2016: Snap Inc. and Spectacles
The company rebranded itself as Snap Inc., though it remained the owner of Snapchat. Snap Inc. refers to itself as a camera company and introduced Spectacles. Initially available for $130, Spectacles received a poor reception. Less than 50% of buyers continued to use them for a month or more, with most stopping after only a week of use. Reasons for the poor reception include unusual rollout and failure to get a significant number of influencers behind the technology.
2017: IPO
On March 1, 2017, Snap Inc. announced the price of its initial public offering (IPO). It offered 200,000,000 shares at a value of $17 each, making its total valuation $24 billion. The decision to go public was overall successful and the company continued to grow and attract more users. In 2022, the company had a valuation of $1.07 billion in net worth.
What Are the Most Important Features of Snapchat?
Snap
The original, and most important, feature of Snapchat is the ability to send snaps. A Snap is an image or video that you share with your friends. Snaps are compatible with filters and other features of Snapchat. Sending at least one Snap back and forth to a friend for at least three consecutive days starts a Snapstreak.
Story
This feature allows users to send more than one Snap in a collection that can be seen for longer periods. Often, stories are collections of Snaps over 24 hours. This feature was added in October 2013.
Filters
In 2015, Snapchat added filters to alter the entire image. These can be used to turn an image black and white or perform other alterations. More popular are the beauty-related filters, which alter images to hide blemishes and otherwise change the way a person is perceived. These filters are criticized by many due to the beauty standards they promote.
Lenses
Similar to a filter, a lens is a way to transform an image. It uses machine learning and artificial intelligence to apply special effects. Some make minor changes, like putting sunglasses on the face, while others alter the image to make it appear like a cartoon or make a person appear to be wearing makeup.
Chat
Another crucial feature, Chat, was added in 2014 to allow users to communicate with each other. It allows both video and text chat features to communicate directly with friends. The goal of this feature is to allow for a more immersive conversational experience.
Snap Maps
Snap Maps is an optional feature that allows users to share their location whenever the Snapchat app is open. The goal is to make it easier to locate friends and show off your location. Critics of this feature voice privacy concerns related to location sharing.
How Does Snapchat Make Money?
A significant amount of Snapchat's money comes from advertisements. Over 70% of the company's revenue came from North America in 2022. Snap ads are 10-second videos that appear across the full screen. They allow users to swipe to interact with them, sending users to a website, article, longer video, or app store. Approximately 1% of revenue comes from the sale of Snap Spectacles.
Snapchat Acquisitions
2007: Bitstrips – $100 Million
This acquisition allowed users to send personalized emojis in chat or as stickers on Snaps. This early acquisition increased the opportunities for personalized messages on the app.
2013: Zenly – $213 Million
The Zenly acquisition paved the way for the Snap Map feature. Zenly created a location-sharing content discovery feature that relied on GPS coordinates. The acquisition is currently Snapchat's largest in history.
2011: Vurb – $185 Million
Vurb was a mobile search engine startup that Snapchat purchased in 2011. The goal of the acquisition is to include the recommendation and search features in the app.
2018: AI Factory – $166 Million
The animated selfie lenses in Snapchat received a huge boost thanks to the AI Factory acquisition in 2018. This technology helped create self-based videos that feature animated backgrounds.
2022: NextMind – Undisclosed
NextMind, the maker of mind-controlled headbands, was purchased by Snap Inc. in March 2022. The goal is to help create a better-augmented reality technology as part of the company's long-term vision. While not implemented yet, this technology is likely to be used in AR cameras and Spectacles.
Snapchat Notable Controversies
Reggie Brown Lawsuit – February 2013
Co-founders Bobby Murphy and Evan Spiegel ousted Reggie Brown from the company shortly after founding it. Reggie Brown then filed a lawsuit, claiming he wasn't given credit or compensation for his original ideas. Murphy and Spiegel agreed to settle the controversy in September 2014 for $157.5 million.
Settlement With the FTC – December 2014
The Federal Trade Commission (FTC) charged Snapchat in 2014. It reported that consumers were deceived about the disappearing nature of the Snaps and other data in the app. There was also a security breach that allowed attackers to access as many as 4.6 million usernames and phone numbers of Snapchat users. Snapchat agreed to new security measures and independent privacy monitoring for 20 years to avoid another controversy.
App Redesign – January 2018
Snapchat announced a major redesign that relied on algorithmic sorting rather than time-based. Unfortunately, it was poorly received and created a controversy. Approximately 83% of users didn't approve of the change, so it was quickly redesigned in May 2018.
Next Up…