Key Points
Skype was originally developed by the Kazaa Media Desktop IT business; the name came from the phrase "Sky peer to peer."
It was invented by the Swedish entrepreneur Niklas Zennström and the Dane Janus Friis.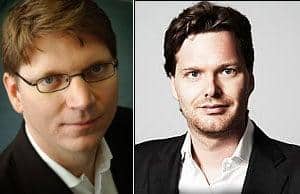 What Is Skype?: Explained
Skype is an extremely popular software application that allows users to make voice calls over the Internet, as well as online chat, file transfer, and video conferencing. Its development in 2002 was financed by the Skype Group, founded by Swedish entrepreneur Niklas Zennström and the Dane Janus Friis, who already had experience in venture IT business, founding Kazaa Media Desktop (once capitalized as "KaZaA", but now usually written "Kazaa") in 2001 as a peer-to-peer file-sharing application.
The name came from one of the initial names for the project—SKY PEer-to-peer, which was then abbreviated to Skyper. It appeared, however, that some of the domain names associated with Skyper were already taken. Dropping the final left the current title, for which domain names were available.
Quick Facts
Creator (person)

Niklas Zennström, Janus Friis

Original Price

Free Download With Monthly/Per Call Fees

Operating System

Windows, iOS, Mac OS, Android, Linux, Maemo, Kindle Fire

Developed By (company)

Skype Group
Skype became a serious competitor for phone companies because it provides almost free phone services to each user with a downloaded program and Internet connection. With the growing popularity of wireless networks, the business of the pure phone service providers may decline compared with this software client.
The application uses a proprietary Voice over Internet Protocol (VoIP) network, called the Skype protocol. The protocol has not been made publicly available by the company and official applications using the protocol are closed-source. The main difference between this application and standard VoIP clients is that the software application operates on a peer-to-peer model (originally based on the Kazaa software), rather than the typical client-server model. The user directory is entirely decentralized and distributed among the nodes of the network, i.e. users' computers, thus allowing the network to scale very easily to large sizes without a complex centralized infrastructure that would be costly to the Skype Group.
In April 2006, the number of registered users reached 100 million. This number reached 530 million in 2009 and 663 million in September 2011. The international call market share of the company increased from 2.9% in 2005 to 40% in 2014. The estimated number of worldwide users in 2022 is 1.95 billion.
How to Use Skype
This video and call and VOIP application offer both free and paid services. Calls with this application to other users of the program and, in some countries, to free-of-charge numbers, are free, while calls to other landlines and mobile phones can be made for a fee. For example, $2.99 per month currently gets you unlimited calls in the United States. You can choose to purchase Skype Credit instead of a subscription plan. A tutorial can help you navigate the process of signing up for a subscription.
To use this application, all you need to do is download the software application to your device. Skype is currently supported for the following operating systems and devices:
You can use a video tutorial or follow the steps to create an account on your own. Skype doesn't require any proof of identification to create an account but you will need to enter your first name, last name, email address, country, and language. Your email address isn't shared with other users.
Skype offers many tutorial videos and articles to help you place your first call. Start by creating a contact list to easily call friends and family. These contacts can be landlines, mobile phones, or other accounts.
Select the video call or phone call feature and ensure you have a strong internet connection to place a call. You may need to allow permission to the app to use your camera and microphone for a conversation.
How To Learn More About Skype
There are many online videos and articles that help you learn how to use this application. Follow the Goodwill Community Foundation step-by-step guide or a similar reputable guide to learn more about this application. Find a guide you make the most of the dynamic features of this convenient application:
HD video calling
Screen sharing
Audio calling for landlines and mobile phones
Call recording
Live subtitles
Smart messaging
Skype uses a secure communication protocol with encryption that cannot be disabled and is invisible to the user. The application reportedly uses non-proprietary, widely trusted encryption techniques: RSA for key negotiation and the Advanced Encryption Standard to encrypt conversations. It provides an uncontrolled registration system for users with no proof of identity.
The Difference Between Skype vs. Zoom
This popular Microsoft offering isn't the only video call and VoIP application available for personal and business calls. Zoom is another popular option that offers clear video and convenient features.
Both applications allow you to create video calls with up to 100 participants for free. Zoom, however, allows you to pay for up to 1,000 participants, compared with the Microsoft Teams plan of Skype which is limited to only 300 people. Zoom also comes with breakout session capabilities, virtual hand raising, and other features that are best suited to large groups and formal meetings.
Skype may be a better option if you're looking for a personal conversation tool since it currently has more worldwide users. Larger business plans are part of the Microsoft Teams package, which includes additional services for your convenience.
The Difference Between Skype vs. Google Duo
Google Duo is another popular video calling service that offers many benefits. While it's free and convenient to use on both iOS and Android phones, Google Duo doesn't offer any instant messaging or group calls. This video calling app is connected to your Google account, making it easy to sign in and talk with other Google users. Consider Microsoft's software client if you're looking to use VoIP services, schedule group meetings, or call mobile phone numbers using your account.
The Difference Between Skype vs. FaceTime
FaceTime is a competitor offered by Apple. This video calling service is automatically installed on Apple devices, making it an easy option for iPhone users to have a video conversation. Unfortunately, it isn't available for Windows or Linux users.
FaceTime also lacks VoIP services, group calls, and online chat features. Similar to Google Duo, FaceTime offers a convenient setup process but significantly fewer features for free or paying users.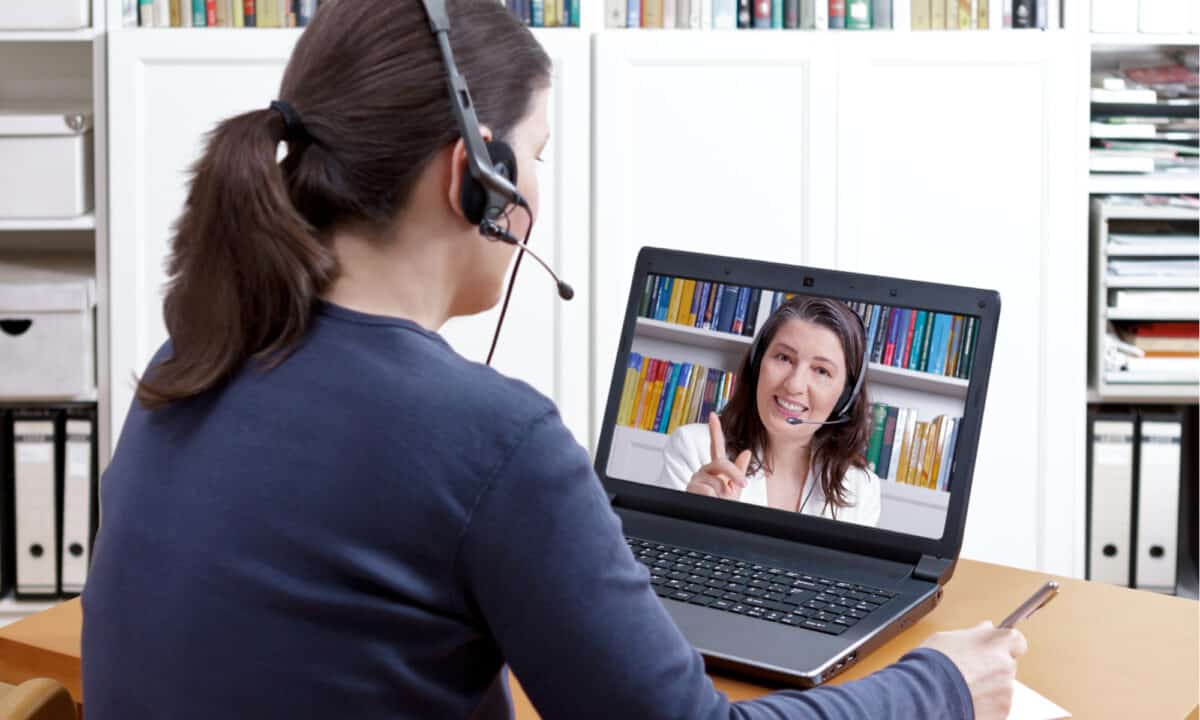 Skype Release History
Now versions of this VoIP application exist not only for Linux, Mac OS, and Windows, but also for Maemo, iPhone OS, Android, and even Sony's PSP. The domain names Skype.com and Skype.net were registered in April 2003.
Skype Beta, 2003
In August 2003, the application released the first public beta version of the program. The code of the application was written by Estonian developers Ahti Heinla, Priit Kasesalu, and Jaan Tallinn, who had also originally developed Kazaa. They used several IDEs and languages—Delphi, C, and C++, developing initial software clients for several operating systems, such as Windows, Linux, and Mac OS.
Skype Purchased by Microsoft, 2011
The app was sold to eBay of San Jose, California, in September 2005, for approximately 2.5 billion USD. In May 2011 Microsoft purchased the application from eBay for 8.5 billion USD. Furthermore, Microsoft discontinued two of its own products: Windows Live Messenger and Lync.
Skype has undergone a significant number of versions through the years. The current version for most devices is 8.81.0.268, as of March 2022.
Up Next…
Interested in finding out more about awesome technological strides that changed the course of history? Read about them in these articles here.
Twitter: Complete Guide, History, Products, Founding, and More: It started out as a side feature to a podcast that was consigned to history by Apple iTunes. Yet, far from experiencing the same fate, it went on to become a huge success. Here is how it all happened.
Facebook: Complete Guide — History, Products, Founding, and More: The mere process of creating it very nearly landed Mark Zuckerberg in hot water. Find out the story of one of the most successful forms of social media of all time.
Google: Complete Guide – History, Products, Founding, and More: Like Amazon, this corporation also started life in a garage before taking over the world. Here's the story of how it all happened.