Key Points:
Today, Samsung's main sources of income are semiconductors and mobile phones. Samsung is the largest smartphone manufacturer in the world.
Sales for HP reached $5.5 million by 1951, with 215 employees. Fast forward to 1985, and sales reached $6.5 billion with around 85,000 employees.
Sony was the third-largest TV manufacturer by revenue in 2020. It's also the largest manufacturer of image sensors and the second largest camera manufacturer.
Electronic devices have come a long way since their inception in the 1900s. They're found virtually everywhere and used by the majority of the world's population. Current trends include wearable tech, electric vehicle development, artificial intelligence, and robotics, which are all booming industries. With that said, we're going to look at 10 of the largest electronics companies in the world. These are the companies driving innovation in the field and the manufacturers of many familiar and well-loved products.
10. Huawei – 2021 Revenue: $4 Billion
Huawei is a Chinese corporation, founded in 1987 by Ren Zhengfei, a former military officer. Originally they manufactured phone switches, but nowadays they manufacture smartphones for the consumer market. It's worth mentioning they also build telecommunications networks and provide consulting services. In 2012, they overtook Ericsson as the largest telecommunications equipment manufacturer in the world.
Huawei produces various modems, tablets, and wearable tech, but their focus on smartphones is the reason they're featured among the 10 largest electronics companies; they are the second biggest smartphone manufacturer in the world after Samsung. Their first smartphone was the C300, released in 2004, while their first 3G phone was the U626, released in 2005. Their high-end series, the P series, was launched in 2015. Its cheaper range, the Honor series, was launched in 2013.
In 2016, Huawei began its venture into the laptop market, with its Huawei MateBook series. The latest in the series was released in 2020. Aside from laptops, Huawei also produces tablets, beginning with the MatePad Pro in 2019. They held the top spot in the Chinese tablet market for the next few years, until Apple took over in 2021.
The first smartwatch developed by Huawei was the Huawei Watch in 2015, and the latest the Huawei Watch GT 2e, launched in 2020. As if this range of products wasn't enough, they have even moved into the automobile sector, with the development of the AITO M5 (standing for 'Adding Intelligence to Auto'). In 2021, Huawei ranked 1st in the world for the number of patent applications, with 5464 patents being published in 2020.
9. Samsung – $50 Billion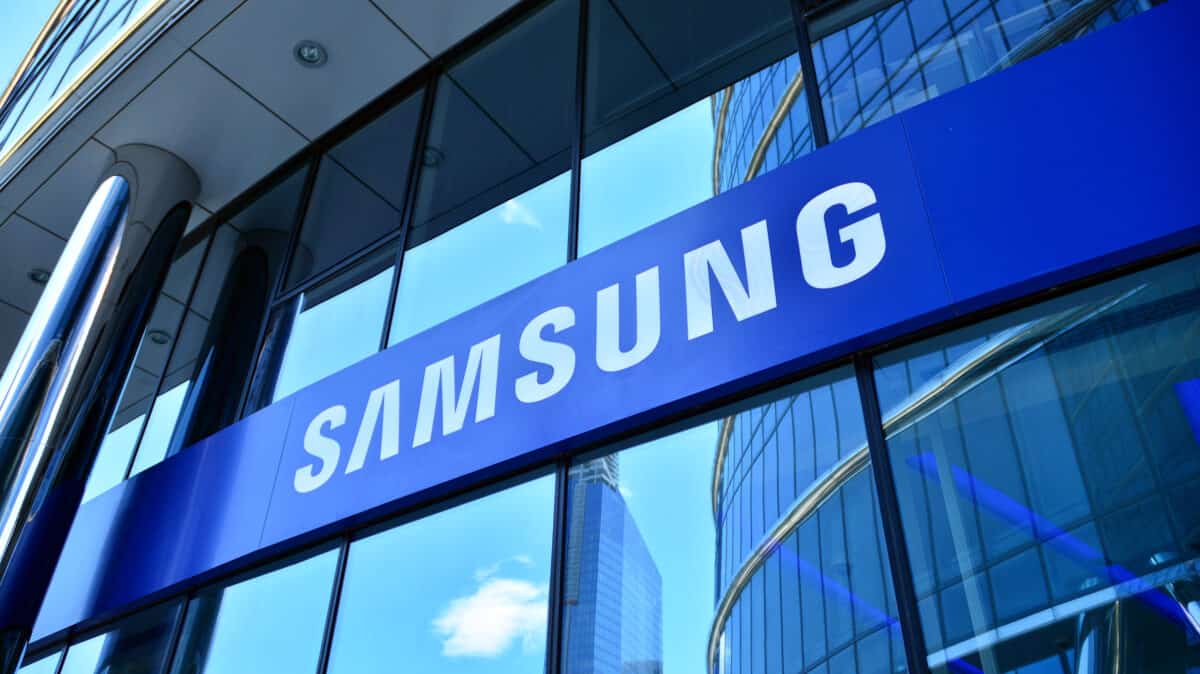 Lee Byung-chul established Samsung many moons ago in 1938. Starting out as a small trading company in South Korea, Samsung entered the electronics industry in 1960. Samsung's first electronic device produced was a black-and-white television.
In the 80s, Samsung began moving into the telecommunications hardware sector, producing switchboards. After this, Samsung started to heavily invest in research and development and built television assembly plants in Portugal, New York, Tokyo, England, and Texas.
Around this time, Samsung began to be recognized as an international corporation. Samsung created its first liquid-crystal display (LCD) screen in 1995 and would become the largest producer of LCD panels a decade later.
Samsung's influence on South Korea's economic development and even politics and media is undeniable. It produces around a fifth of South Korea's total exports, and its revenue was 17% of South Korea's total GDP in 2013.
Today, Samsung's main sources of income are semiconductors and mobile phones. Although experiencing a decline in revenue for smartphones this year, Samsung still remains the largest smartphone manufacturer in the world.
Among its highest-rated products are many renditions of its Galaxy range of smartphones, with the Galaxy S range being the most popular. In 2021 alone, Samsung sold more than 272 million smartphones worldwide.
8. Lenovo – $61 Billion
Liu Chuanzhi founded Lenovo Group Ltd relatively recently in 1984, with only 11 staff members. All of the initial team were engineers from the Institute of Computing Technology of the Chinese Academy of Sciences.
Lenovo started to manufacture computers in 1990, and by 1996 was the market leader in China. By 1998, it had 43% of the market share in China. A notable product is the Tianxi personal computer, which was designed for ease of use with a single button responsible for connecting users to the internet and opening the internet browser. This became the best-selling computer in Chinese history by 2000, selling more than a million units in this year alone.
Lenovo acquired IBM's personal computer business in 2005, in exchange for a 50% share. This improved Lenovo's technology and access to foreign markets.
Although Lenovo sold its smartphone and tablet division in 2008, it bought it back in 2009, ranking third in China's mobile market. By 2012, Lenovo became the largest seller of smartphones in China, surpassing Apple in this regard.
IBM sold its server lines to Lenovo in 2014; Lenovo said its goal was to become the world's largest maker of servers. Despite this, Lenovo is well-known outside of China for its range of personal laptops, including its ThinkPad range, acquired from IBM. Of all the 10 largest electronics companies, they're actually the world's largest PC vendor, so are clearly doing something right in this field.
7. HP – $64 Billion
Often regarded as the symbolic founder of Silicon Valley, the Hewlett-Packard Company (more commonly referred to as HP was founded in a garage in 1939 by Bill Hewlett and David Packard. Initially producing electronic test and measurement equipment, their first successful product was a precision audio oscillator, more stable than its competitors. Bud Hawkins, the chief sound engineer for Walt Disney Studios at the time, bought eight of the 200B audio oscillators to be used in the film Fantasia; this was HP's first big contract.
Sales for HP reached $5.5 million by 1951, with 215 employees. Fast forward to 1985, and sales reached $6.5 billion with around 85,000 employees.
HP first entered the computer market in 1966 with the HP 2100/ HP 1000 series of minicomputers. They are recognized for developing the world's first personal computer, the Hewlett-Packard 9100A, in 1968. HP also introduced the world's first handheld scientific electronic, programmable, alphanumeric and graphing calculators, from 1972 to 1979. These are renowned for their sturdiness and usability, like many HP measurement instruments.
Today they are widely known for their business services, along with their range of personal computers, printers, scanners, digital cameras, and calculators.
HP was the world's leading PC manufacturer from 2007 to 2013 until Lenovo took the top spot. In 2015, HP split off its enterprise products and services business Hewlett Packard Enterprise and renamed itself HP Inc. Its personal computer and printer businesses continue under this name.
6. LG – $66 Billion
LG Electronics produces consumer electronics and were established in South Korea in 1958 under the name GoldStar. Influenced by the Korean War, the company sought to provide the nation with domestically-produced electronics and appliances. By 1976, they were producing 1 million televisions annually.
The LG Electronics brand was adopted officially in 1994, and the company produced the world's first digital mobile handsets. Not destined to be a one-hit wonder, they also developed the world's first 60-inch plasma TV in 1998.
LG Electronics was split in 2002, to create a holding company. The old LG Electronics changed its name to LG EI, and the new company continued to play a large role in consumer electronics. By 2005, it was a top 100 global brand and by 2013 the second-largest LCD TV manufacturer worldwide.
Today they are mostly known for their television products, as well as their home audio systems, but they do produce a range of refrigerators, washing machines, computer monitors, and wearable tech. Formerly producing smartphones, the smartphone department was closed in 2021 due to poor sales caused by strong competition. Being world-leading in one field of electronic devices clearly does not always lend itself to being a market leader in other industries. Nevertheless, LG has still earned its place in this list of the 10 largest electronics companies due to the vast success of its TV products.
5. Intel – $79 Billion
Intel Corporation, founded in 1968 by Gordon Moore and Robert Noyce, is the world's largest producer of semiconductor chips by revenue. Their instruction sets are found in most of the world's personal computers today. Intel also supplies microprocessors for Acer, Lenovo, HP, and Dell, and manufactures many devices related to communications and computing. Some of these devices include motherboard chipsets, network interface controllers, flash memory, graphics chips, and embedded processors.
Intel's heavy investment in microprocessors in the 90s is largely responsible for the rapid growth of the computer industry. They attempted to enter the smartphone market in 2011, beginning a project to produce smartphones with the Intel Atom processor for the Chinese domestic market. However, their smartphone chip was deemed too power-hungry for smartphone use. Intel partnered with Google in 2012, with Google announcing Android 2.3, supporting the Atom processor. Although this venture was short-lived, with Intel effectively leaving the smartphone market in 2014, their investments weren't in vain; by shifting focus to low-power chips they helped provide longer battery life to laptops and tablets.
Today, Intel is still recognized for its immense contribution to the development of the computer industry and continues to produce semiconductor chips, 5G modems, and server chips.
4. Sony – $85 Billion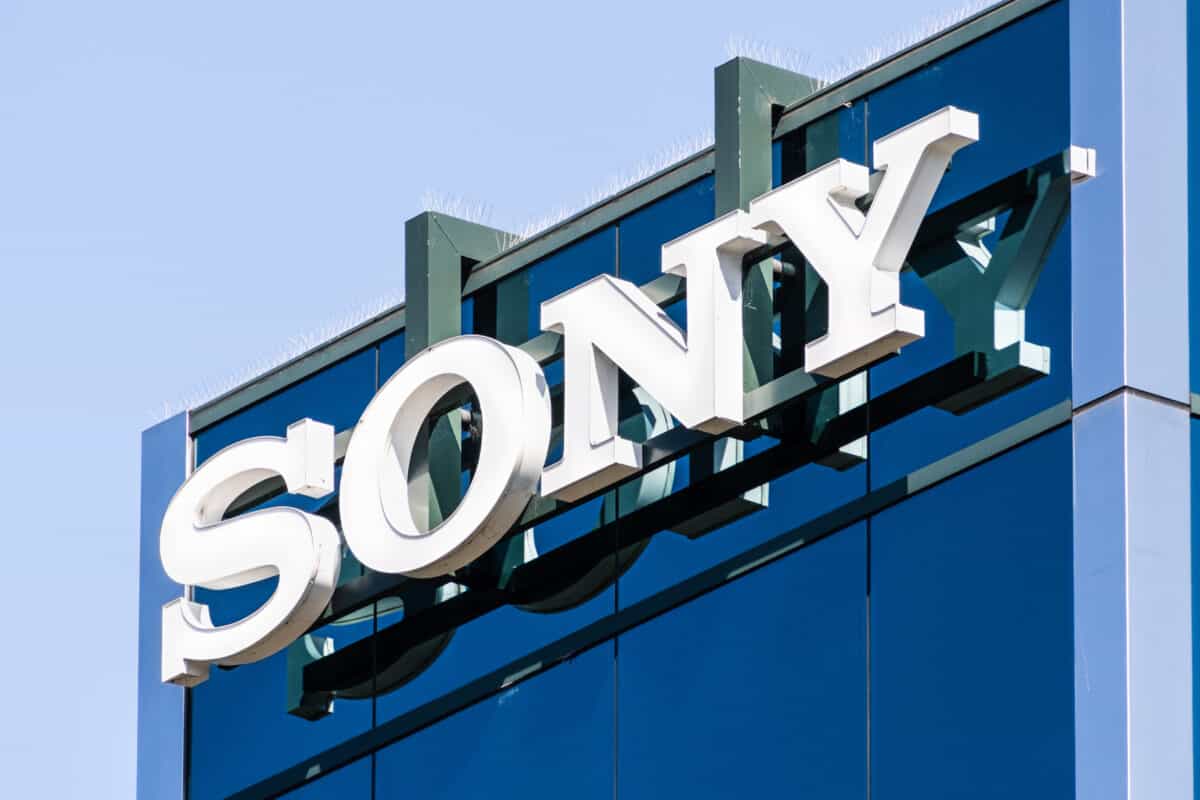 Sony Group Corporation is commonly known as Sony, and began in Japan in 1946; Masaru Ibuka opened an electronics shop in Tokyo and was joined by Akio Morita to start a company called Tokyo Tsushin Kyogo (TTK). After TTK built Japan's first tape recorder, they changed their name to Sony in 1958.
Their reach into the US was aided by the launch of their TR-63 radio, which was rapidly bought up by American youths and launched the industry of consumer microelectronics. The Sony Corporation of America was founded in 1960 and was a major contributor to Japan's exports for the next twenty years. The development of compact discs was pursued during this time, and Sony released the PlayStation in the early 90s. This console was widely successful, and the first games console to ship 100 million units.
Sony is renowned for creating its own standards and technologies rather than relying on other manufacturers and has helped introduce some of the most well-known recording formats, such as floppy disks, compact discs, and Blu-ray discs.
In more recent years, Sony has expanded massively into most areas of electronics, being one of the largest music companies (through Sony Entertainment), the largest manufacturer of image sensors, and the second-largest camera manufacturer. Regarding TVs, Sony is the largest in the premium TV market and was the third-largest TV manufacturer by revenue in 2020.
3. Dell – $87 Billion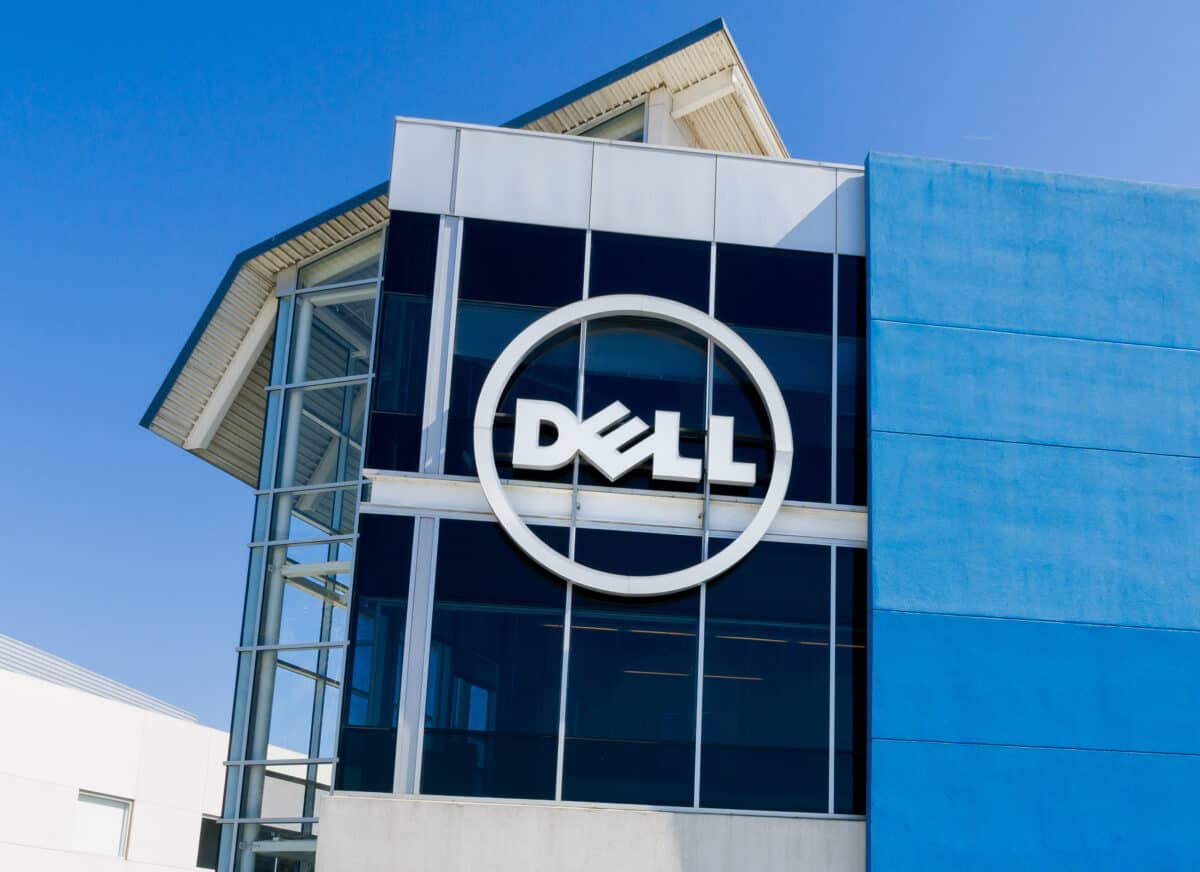 Although Dell sells servers, data storage devices, software TVs, cameras, and printers, its main focus is on computers. Michael Dell, a university student at the time, founded the company in 1984. He actually dropped out of university to focus on his growing business, a decision that he probably doesn't regret considering he was worth over $50 billion in 2021.
In its fledgling stage, Dell aimed to sell IBM PC-compatible computers built from stock components but quickly moved on to designing its own computers. In 1985 they released the Turbo PC, primarily sold through computer magazines under the name PC's Limited. These computers were made cheaper than retail brands through the custom assembly of each order. Dell was very successful in this endeavor, grossing more than $73 million in its first year of trading. PC's Limited became the Dell corporation in 1987, and expanded globally, setting up its first operation in the UK.
2002 saw Dell's expansion into products other than computers, such as televisions, handheld phones, audio players, and printers. By 2006, Dell's growth was lower than the industry average, and HP overtook them as the largest PC manufacturer. The release of Apple's iPad tablet didn't help matters, as Dell's attempts to produce a tablet were a commercial failure.
Dell acquired Alienware in 2006, continuing to produce computers but for the first time with AMD chips rather than Intel. This turned out to be a big win, and they continue to produce computers with these chips. Considering all of the 10 largest electronics companies, Dell was the largest seller of PC monitors and the third-largest PC vendor worldwide last year.
2. Foxconn – $215 Billion
Known as Foxconn internationally and Hon Hai Technology Group in China and Taiwan, this company produces electronic devices for major companies around the world. Such products include the iPad, iPhone, iPod, Blackberry, Kindle, Nokia devices, Sony devices, and Nintendo and Xbox consoles.
Terry Gou established Foxconn in 1974, as an electrical components manufacturer. They saw their first big success in 2001 when Intel chose them to manufacture its motherboards. In 2010, Foxconn was the world's largest electronics manufacturing provider and third-largest technology company by revenue. By 2012, Foxconn produced 40% of consumer electronics worldwide.
Aside from the electronic devices and systems previously mentioned, Foxconn also produces metal shells, structural components, thermal modules, and desktop, and notebook computers. In recent years, they have also expanded into the development of electric vehicles, digital health, robotics, and artificial intelligence. Out of the 10 largest electronics companies, they earn their second spot through the sheer ubiquity of their products.
1. Apple – $378 Billion
Essentially a household name, you'd be hard-pressed to find somebody who hasn't heard of Apple. Officially known as Apple Inc., they specialize in consumer electronics, software, and online services. Undoubtedly, their most well-known product would be the iPhone. A huge company, Apple is the world's biggest company, the fourth largest PC vendor by sales, and the second-largest mobile phone manufacturer behind Samsung. Due to these impressive stats, Apple earns its top-place spot on the list of the 10 largest electronics companies.
Steve Jobs, Steve Wozniak, and Ronald Wayne founded Apple in 1976. The first product was a computer, the Apple I, which was designed and built by Wozniak himself. Apple was incorporated in 1977, which also saw the arrival of the Apple II, also designed by Wozniak.
In 1984, Apple released the widely known Macintosh PC (Mac), which was the first computer to be sold without a programming language. The success of the Mac truly arrived with the iMac in 1998, which sold 800,000 units in the first 5 months. This was pre-installed with internet connectivity and was an early adopter of USB. Today, MacBook laptops are extremely popular and renowned for their long battery life, clear displays, lightweight, and for being very user-friendly.
The iPhone was released in 2007 and saw 270,000 units sold in the first 30 hours. This was heralded as a game-changer in the industry, and today around 1 billion people own an iPhone. The App store came into being in 2008, and with the ubiquity of iPhones, apps are almost synonymous with Apple. The iPod is also a standout device, a media player, which began production in 2001 and sold 100 million units in six years.
Apple is also widely recognized for iTunes, its music service. Originally launched in 2000, the iTunes Store arrived in 2003 and allows consumers to purchase music directly from Apple. With over 5 billion downloads by 2008, and being the largest music retailer by 2010, the success of iTunes is phenomenal. Streaming services are also provided by Apple, such as Apple Books, Apple Fitness+, Apple News+, and Apple TV+.
Summary Of The 10 Largest Electronics Companies In The World
| Rank | Company |
| --- | --- |
| 1 | Apple Inc. – $378 billion |
| 2 | Foxconn – $215 billion |
| 3 | Dell – $87 billion |
| 4 | Sony Group Corporation – $85 billion |
| 5 | Intel Corporation – $79 billion |
| 6 | LG Electronics Inc. – $66 billion |
| 7 | HP Inc. – $64 billion |
| 8 | Lenovo Group – $61 billion |
| 9 | Samsung Group – $50 billion |
| 10 | Huawei Technologies Co. – $4 billion |
Up Next
The image featured at the top of this post is ©ORION PRODUCTION/Shutterstock.com.