Key Facts
AWS, or Amazon Web Services, is the largest provider on the globe and specializes in IaaS, PaaS and SaaS solutions.
Azure is another highly successful organization within the sector. It provides Saas solutions and its hybrid cloud makes it ideal for companies with large data centers.
IBM Cloud which was launched in 2014 is the third largest company in the industry and provides Saas and Paas solutions.
There are a variety of ways for organizations to make the most of their technology infrastructure. In order to remain competitive and cost-effective, many businesses are turning to cloud services to provide them with scalable computing power. In fact, cloud computing has become one of the fastest-growing segments in the IT industry, and this is evident from the increasing number of cloud computing companies that have sprung up in recent years.
There are many cloud service providers in the market offering their own take on what cloud computing should be and how it should be delivered to customers. Some of these vendors operate only in certain regions or countries, while others have a global reach. Some specialize in certain sectors or industries, while others offer generalist services that appeal to a broad range of potential partners and customers.
Here is a list of some of the biggest cloud computing companies in the world today, ranked by revenue.
#10: Workday – USD 5.14 Billion
This is a cloud computing company that integrates with various applications and allows enterprises to manage all aspects of their workforce, including recruitment processes, performance management, and payment programs. Established in 2005 and based in Pleasanton, California, Workday is commonly used by medium and large companies.
Unlike other companies, Workday doesn't provide pricing information on its website. Instead, it prefers to deal with the involved enterprises directly to give them a specific quote for their needs. Workday is intuitive, user friendly but also easy to navigate.
Mainly designed for medium and large-sized enterprises with multiple locations, it offers onboarding, scheduling, leave management, human resources, and analytics tools. Some of its major clients include brands such as Walmart, Alphabet Inc., and Apple Inc.
#9: Oracle Cloud – USD 5.8 Billion
While Oracle Cloud may have started late, it has quickly gained huge credibility in the cloud market. Since its strength lies in its database and other core offerings, it is yet to transition to a fully-featured public cloud provider.
Best known for its database platforms and services, its main work is to help customers manage and organize their data. Oracle Cloud offerings include Oracle Cloud Infrastructure (OCI) and Oracle Cloud Software-as-a-Service.
Through the Oracle cloud infrastructure, the company delivers cloud services such as networking and storage services. One of its key tools is the Oracle Autonomous Database, a unified database that uses ML and lets you automate database management across the cloud. Whether you want to reduce IT complexity or transform your business's quickness, Oracle Cloud has you covered.
With Oracle Cloud PaaS, you can develop, secure, connect and share data across the applications. These services are used to build, deploy, integrate, and extend applications in the cloud. Moreover, the platform supports numerous open-source applications, open standards, and various programming languages.
#8: Adobe Cloud – USD 7.2 Billion
Originally known as Adobe Systems Incorporated, Adobe has in recent years entered the creative cloud market, offering creative tools such as full-fledged Adobe Creative Suite and individual applications. Since Adobe mainly focuses on SaaS solutions, it should be combined with an additional infrastructure solution. Previously, Adobe offered software suites and individual products containing several products, such as Adobe Creative Suite or Adobe eLearning Suite.
Adobe Creative Cloud was first released in October 2011 with another version being released the following year. As a SaaS platform, Adobe Cloud offers Adobe Experience Cloud, Adobe Creative Cloud, and Adobe Document Cloud. The platform also provides access to tools such as editing, photography, and graphic design tools.
From collaborative features to online storage, you get a lot of value from Adobe Creative Cloud. If you combine this with the fact that it regularly updates its apps, you might see the point of subscribing to the package.
The amazing thing is that it offers a 7-day trial, which means you don't have anything to lose by trying it out. Although you can use it for free, if you want to enjoy more features and content, you need to pay $9.99 per month.
#7: Salesforce – USD 7.72 Billion
As the leader of SaaS, Salesforce offers services such as marketing, integration, and e-commerce. Besides its in-depth metrics in data mining, it has positioned itself at the center of the hyper-connected and cloud-based world. Salesforce is also straightforward and intuitive, hence you can log in from multiple devices and view or update your customers' data with ease.
It's also easy to collaborate with other team members and move between the modules to collaborate with other team members. While the platform doesn't provide the full range of solutions that other companies offer, it's a top company that specializes in customer relationship management software.
Highly scalable, Salesforce allows you to add the marketing, service, and sales feature as an integrated or separate cloud. With tools such as Slack, Salesforce can be a great solution for users of all levels.
Unlike other CRM companies, Salesforce offers many advanced features, including 24/7 customer support, advanced marketing automation, and advanced contact management which you can use to view your key contacts and their communications. The main drawback of Salesforce is its confusing pricing plans which are not transparent and can quickly get expensive.
#6: Cisco Cloud Solutions – USD 11.6 Billion
Cisco is a cloud computing company best known for its cybersecurity tools and services. Besides allowing you to quickly and securely connect to the cloud, it generally offers better cloud experiences. One of its main features is SecureX, a tool that automates security initiatives across the infrastructure. Other features include Stealthwatch Cloud, Cloudlock, umbrella, and Tetration.
Cisco mainly focuses on specific tech markets, such as domain security, the Internet of Things (IoT), and video conferencing, among others. Today, the company employs nearly 80,000 employees and provides secure access to cloud applications. It also has a Cisco Hybrid Cloud that lets you take control of your costs through monitoring and management. Plus, it delivers functions such as:
Application-resource management
Application-migration assurance
Proactive, predictive operations
Application observability across the entire infrastructure.
#5: Alibaba Cloud – USD 12 Billion
Also known as Aliyun, Alibaba Group's cloud computing unit is one of the largest cloud service providers globally. As the primary vendor in the Asia-Pacific, it offers services such as cloud database, storage, elastic computing, database, network virtualization, management, and, application services.
Based in Singapore, the company has a robust cloud infrastructure and various networking and operating systems that have undergone buildout. Although the main website is in English, it's available in multiple languages including Mandarin and a few other Chinese dialects.
Regarding support, it provides various types of self-service and support via live chat, ticket system, and toll-free telephone. This cloud computing company also has a decent knowledge base with a blog, a helpful FAQ section, and detailed step-by-step tutorials.
In 2019, Alibaba Cloud started "Tech for Change," a global initiative that calls for both individuals and organizations to use technology for the betterment of the world in the field of education, environmental development, and sustainability. Alibaba Group mostly generates cloud computing revenue based on usage and duration.
#4: Google Cloud Platform – USD 19.2 Billion
Google Cloud is a cloud computing platform that offers a suite of products, such as Google Analytics, Google Maps, Google Drive, and Google Cloud Platform. Although it isn't as competitive as AWS or Microsoft Azure, it has quickly grown to cover various niche markets. One thing that sets it apart is its AI and ML technology.
Commonly known as GCP, this platform offers a SaaS and leads in machine learning, data analytics, and AI. It also provides various tools, ranging from applications that allow you to manage ML models and deep learning, to the ones you can use to analyze emotion, text, and unstructured data, like sound.
Since Google Cloud has a well-rounded portfolio, it's one of the top solutions for companies looking for robust analytics in their cloud platform. Besides its free trial, it features various flexible payment plans based on pay-as-you-go.
As part of Google Cloud, the Google Cloud Platform includes Google Workspace, public cloud infrastructure, and application programming interfaces for machine learning. Plus it has other features, such as:
Compute engine virtual machines
Cloud Storage for secure, stable object storage
Cloud SDK command line tools and libraries
BigQuery data warehouse.
#3: IBM Cloud – USD 21.7 Billion
Previously known as Bluemix and started in 2014, IBM Cloud is a cloud computing platform that offers Saas, PaaS, and SaaS through all the available cloud delivery models. Although IBM Cloud is much smaller, it provides almost the same features as other IaaS vendors, especially when it comes to multi-cloud development.
With its multi-cloud tool, IBM Cloud Satellite, it can help you deploy and manage applications on-premises, across the edge, and in public cloud environments. While very few companies have fully tapped into the multi-cloud space, IBM Cloud Satellite delivers APIs, cloud services, regulatory features, and security controls across the different operational infrastructures.
With IBM Cloud, you have the freedom to choose your data models, desired tools, and delivery models in designing your next applications. IBM also allows you to incorporate highly performing cloud communications and services into your IT environment.
As of 2021, IBM Cloud provides more than 170 services, including storage, developer tools, networking, database, machine learning, analytics, and computing services. In May 2017, Cloud Container Service was rebranded as the IBM Cloud Kubernetes Service.
#2: Microsoft Azure – USD 51.25 Billion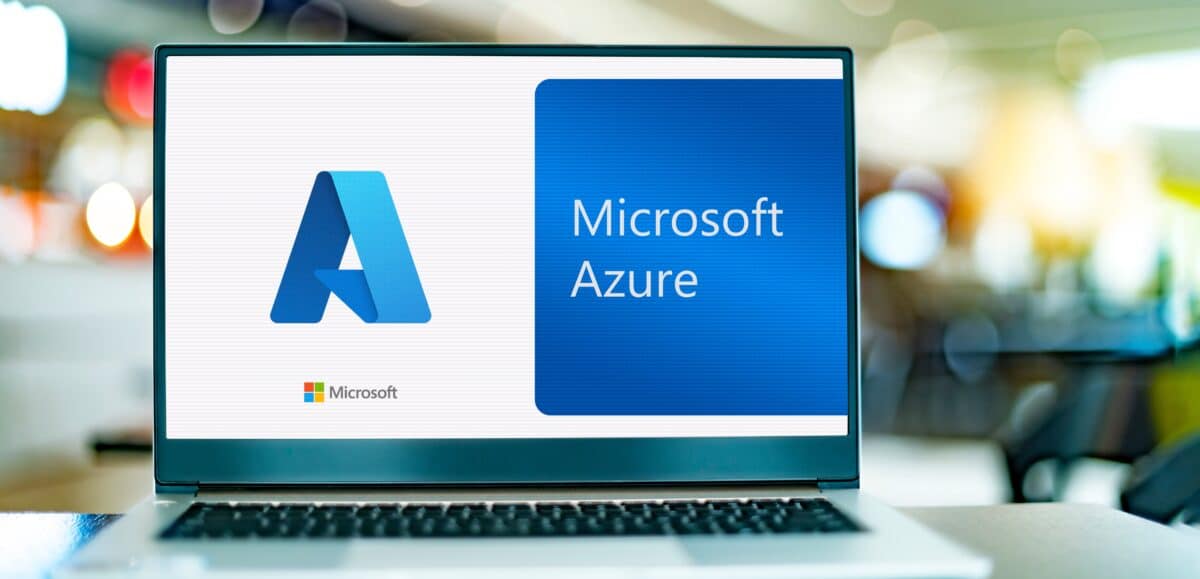 Microsoft Azure is one of the largest cloud providers, growing at a very fast rate. Much of its success can be attributed to Microsoft's experience with providing applications, operating systems, and collaborative tools to businesses.
A leading competitor to Amazon Web Services, this platform offers a strong hybrid cloud that is suitable for companies that have large data centers. Software as a service is another key strength of this provider.
With Microsoft Azure, companies can enjoy developer productivity, consistent hybrid cloud experience, artificial intelligence security, and compliance. What makes it stand out is Microsoft's knowledge of traditional business tools. It also provides solutions such as Azure Stuck, Azure Arc, and Azure Active Directory.
Whether you intend to deploy, design, or manage applications through a worldwide network, Microsoft Azure is the right company for you. The fact that it focuses on SaaS allows it to support various databases, operating systems, tools, programming languages, and other frameworks. More so, it has a Service Bus that allows applications running on its premises to scale up.
#1: Amazon Web Services – USD 62 Billion
AWS, or Amazon Web Services, is the largest and most recognized cloud vendor on the market today. Offering IaaS with several PaaS and SaaS solutions, this company features services such as compute and visualization, storage and container management, as well as migration services.
As the safest and most protected platform, it boasts a wide set of infrastructure services to enhance your cloud computing needs. By using AWS, you can host static websites and even build complicated applications that are scalable and flexible.
Although it might not be the strongest solution for enterprises looking for slower migrations, or ones that prefer to keep some of their legacy systems, it has already made great strides in the area of migration, support, and virtualization solutions. Also, it offers Simple Storage Service for scalable cloud storage and DynamoDB for managed databases.
The 10 Largest Cloud Computing Companies in the World: Summary
| Rank | Cloud Revenue (2022) |
| --- | --- |
| 1 | Amazon Web Services – $62 billion |
| 2 | Microsoft Azure – $51.25 billion |
| 3 | IBM Cloud – $21.7 billion |
| 4 | Google Cloud Platform – $19.2 billion |
| 5 | Alibaba Cloud – $12 billion |
| 6 | Cisco Cloud Solutions – $11.6 billion |
| 7 | Salesforce – $7.72 billion |
| 8 | Adobe Cloud – $7.2 billion |
| 9 | Oracle Cloud – $5.8 billion |
| 10 | Workday – $5.14 billion |
What Cloud Computing Companies Do
Cloud computing companies offer various cloud and software-based solutions. While some companies focus on one core area, others tend to specialize in all the key areas of cloud computing. There are three main types of cloud services which include:
SaaS (Software-as-a-Service): Typically hosted on a remote server, SaaS is a cloud computing solution that delivers cloud applications over the Internet. Examples include Zoom, Google Workspace, and Salesforce among others
PaaS (Platform-as-a-Service): PaaS is a solution that provides enterprises with a cloud platform for the development and creation of an application. With this solution, developers can focus on apps while users manage servers, storage, and other networking features. Examples in this list include AWS Lambda and IBM Cloud.
IaaS (Infrastructure-as-a-Service): IaaS is cloud-based support that allows customers to receive self-service compute resources, such as servers, operating systems, and storage. Examples include AWS, Microsoft Azure, Google Cloud, Oracle Cloud, IBM Cloud, and Alibaba Cloud.
Up Next