Key Points:
BAE Systems is a major player in the development of military equipment, with military sales accounting for 98% of BAE Systems' total sales in 2017.
Airbus designs manufactures and sells civil and military aerospace products globally. Commercial Aircraft (Airbus S.A.S.), Defense and Space, and Helicopters are the company's three businesses.
Boeing's success is due to its ability to create innovative products and services that meet the needs of global commercial and military customers.
The aerospace industry is massive, and it's not just companies like Boeing and Lockheed Martin that are involved in aerospace design and construction; even the aerospace components industry is incredibly large.
These aerospace companies develop and manufacture aircraft, space vehicles, rockets, missile systems, and defense electronics, among other things. The world's largest aerospace companies offer jobs to thousands of people each year, ranging from engineers and scientists to managers and accountants.
The aerospace industry has been booming recently, with billions of dollars invested in new research and developments. This has led to some rather interesting and innovative products, such as 3-D printed aircraft wings and noise-reducing paints that protect our ears from noise during airport take-offs and landings.
These companies not only create innovative products that save lives and secure our future but also help keep pace with quicker advances in technology. Here is an overview of some of the largest aerospace companies in the world, ranked by 2022 market cap.
Facts About The Largest Aerospace Companies in the World
The aerospace industry is a vast and complex field that encompasses a wide range of products and services, from commercial airliners to military jets, satellites, and space exploration vehicles. It is a highly competitive industry, with a few major players dominating the market.
Here are some interesting facts:
Airbus is the largest aerospace manufacturing company in the world.
Airliners are the top-selling product in the aerospace industry.
NASA is among the biggest buyers of aerospace products.
The aerospace industry has created almost half a million jobs worldwide, with a significant portion in the United States.
#10: Howmet Aerospace – $13.70 billion
This is a leading manufacturer of high-end aircraft parts. Howmet Aerospace has been in business for over a century. It employs more than 19,000 people worldwide and operates on four continents.
Since the Wright brothers' maiden flight, Howmet Aerospace has been a prominent player in the aerospace industry, which is also their largest and fastest-growing market. Global aircraft demand has resulted in a solid order book with an 8.5-year backlog for commercial aircraft and aero engines, driven by an expanding middle class and rising air travel.
With a variety of high-performance multi-material, highly designed products and integrated machining solutions for aero airframe and engine structures, Howmet Aerospace is well positioned to profit from that expansion. The company's products include the most cutting-edge titanium mill products, titanium extrusions, forgings, investment castings, and aircraft fasteners.
#9: BAE Systems – $27.47 billion
This is a British multinational defense, security, and aerospace company that employs about 90,000 people worldwide. It is Europe's largest defense contractor and the world's seventh-largest based on relevant 2021 revenues. BAE Systems' most important operations are in the United Kingdom and the United States, where its subsidiary is one of the six top suppliers to the US Department of Defense.
Markets
Other large markets include Sweden, Oman, Qatar, Turkey, Saudi Arabia, India, Canada, Australia, and Saudi Arabia (which is one of its top revenue generators). On November 30, 1999, British Aerospace purchased and merged with Marconi Electronic Systems (MES), a defense electronics and naval shipbuilding division of General Electric Company plc (GEC), for $7.7 billion.
Products
BAE Systems is a major player in the development of military equipment. In fact, military sales accounted for 98% of BAE Systems' total sales in 2017. The company is crucial in the construction of military aircraft. Its Typhoon Fighter is one of the RAF's primary front-line aircraft. It is also a key participant in the F-35 Lightning II program.
What's more, the company's innovative jet trainer aircraft, the Hawk, has been widely exported. BAE is now working with the MoD, Rolls-Royce, Leonardo S.p.A., and MBDA on a sixth-generation jet fighter aircraft for the RAF, known as the "Tempest," which is scheduled to enter service in 2035, replacing the RAF's Typhoon aircraft.
#8: TransDigm – $28.34 billion
This is the eighth-largest aerospace company in the world by market capitalization. It specializes in power generation and distribution systems for commercial and military aircraft. TransDigm is headquartered in Cleveland, Ohio.
It was created in 1993 as a leveraged buyout of four industrial aerospace companies by a private equity firm. TransDigm has grown its product line of aeronautical components through acquisitions throughout the years. And, in 2006, it filed an initial public offering on the New York Stock Exchange.
Products
Subsidiaries of TransDigm manufacture engineered aircraft components. Avionics, valves, and pumps are good examples. Most of the aeronautical parts sold by the company are proprietary products for which TransDigm is the exclusive manufacturer.
As of 2016, aftermarket components accounted for roughly half of its income, while OEM parts accounted for the other half. In 2008, commercial airplane parts accounted for almost three-fourths of its sales, while military aircraft parts accounted for one-fourth.
TransDigm's products are divided into three categories. Pumps, valves, and ignition systems make up over half of TransDigm's revenue. The remaining half of TransDigm's income is made up of airframe products such as audio systems, cockpit security components, as well as latching and locking devices. Non-aviation products such as restraints, space systems, and parts for large industrial equipment account for a lesser fraction of the company's revenue.
#7: Safran – $41.04 billion
This is a French multinational company that specializes in aerospace and defense. With 81,000 employees and sales of 16.5 billion euros in 2020, Safran has a global footprint and regional leadership positions in its major markets, either alone or in partnership. To sustain the environmental priorities of its R&T and Innovation plan, Safran conducts research and development projects.
Divisions
Safran has four main divisions. Aerospace Propulsion focuses on developing aircraft engines and exhaust systems. Aircraft Equipment produces airframes for commercial and military aircraft. Defense & Aerosystems focuses on grouping all system and equipment design, manufacturing, selling, and support activities for civilian and military aircraft and helicopters.
Lastly, Aircraft Interiors concentrates on cabin interiors, passenger and technical seats, as well as cabin equipment and solutions focused on passenger comfort. The company was founded by merging SNECMA and the defense electronics specialist SAGEM. What's more, Safran's acquisition of Zodiac Aerospace in 2018 significantly extended the company's aeronautical activities.
#6: Airbus – $71.96 billion
This is a multinational aerospace firm based in Europe. Airbus designs, manufactures, and sells civil and military aerospace products globally. Commercial Aircraft (Airbus S.A.S.), Defence and Space, and Helicopters are the company's three businesses, with the latter being the largest in terms of revenue and turbine helicopter deliveries.
Airbus is also the world's largest airplane maker as of 2019. Its registered headquarters are in Leiden, the Netherlands, while the main office is in Toulouse, France.
In addition, Airbus is the world's largest plane maker in terms of manufacturing volume. It delivered 863 planes globally in 2019, more than double the number shipped by its American rival Boeing. And, with over 134,000 employees worldwide, Airbus provides the most advanced range of passenger aircraft, including the A380 (the world's largest passenger airplane), A220, A320, A330, A350, and others.
Models
Airbus is also a global leader in military aircraft and one of the world's major space firms. The A300, the first twin-aisle, twin-engine aircraft in the world, served as the foundation of the Airbus product line. A310 is a scaled-down, re-winged, and re-powered version of the A300. Building on its success, Airbus introduced the A320, the world's first commercial jet with a digital fly-by-wire control system.
A320 was and continues to be a commercial success. The A319 and A318 are shorter versions, with some of the former now under production as Airbus Corporate Jets for the commercial business jet market, while the A321 is a lengthened version. Interestingly, the Boeing 737 family is the A320 family's main opponent.
#5: Boeing – $78.12 billion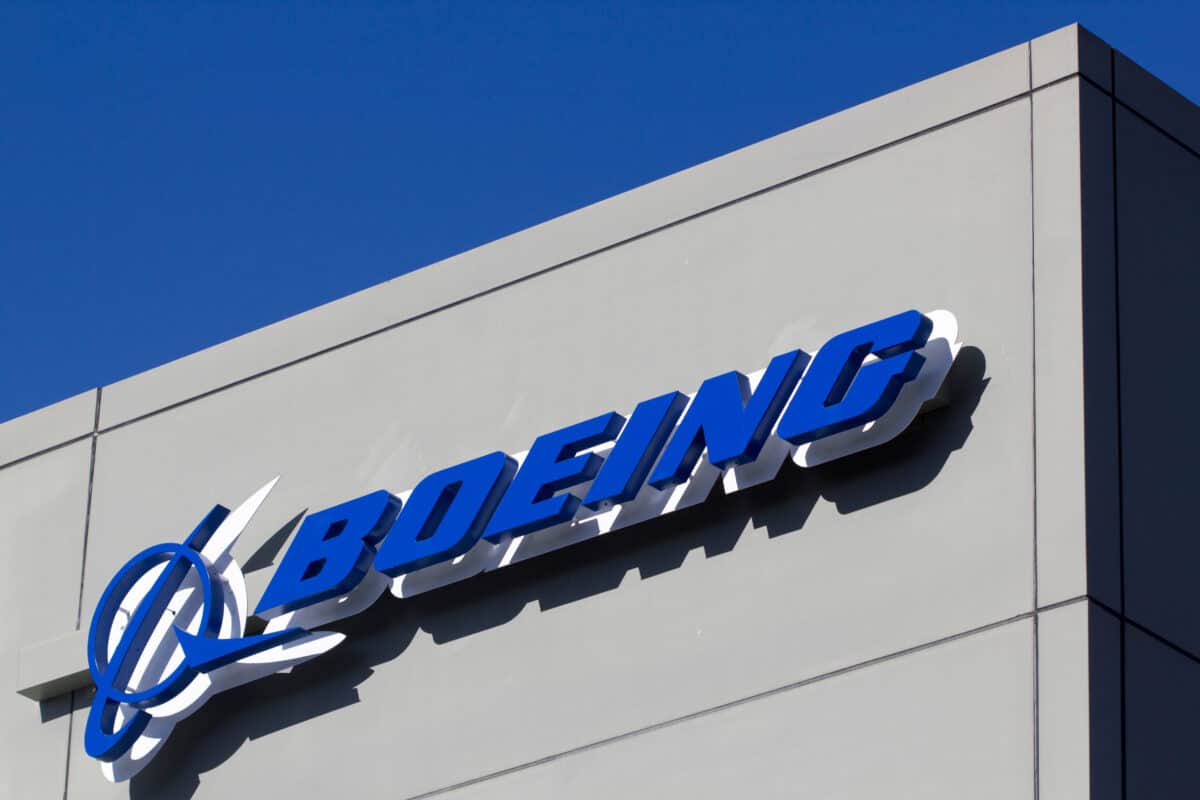 This company's success is due to its ability to create innovative products and services that meet the needs of global commercial and military customers. Boeing has been around for over 100 years, having been established in 1916 by William E. Boeing.
The four main divisions that make up Boeing are Boeing Commercial Airplanes (B.C.A.), Boeing Defense, Space & Security (B.D.S.), Boeing Global Services, and Boeing Capital. Boeing reported sales of $76.6 billion in 2019. Boeing is placed 121st on the Fortune Global 500 list and 54th on Fortune magazine's "Fortune 500" list (2020).
Challenges
After the 737 MAX was grounded globally in the wake of two tragic disasters in late 2018 and early 2019, Boeing's international reputation, commercial operations, and financial rating suffered. Boeing was fined $200 million in September 2022 after the allegations that it misled investors about safety concerns connected to those two tragic disasters.
The company's primary products are commercial and military airplanes, missiles, telecommunications equipment, satellites, rockets, and rotorcraft. Boeing delivered 345 planes globally in 2019. Its most well-known aircraft models are the 737, 747, 767, 777, and 787.
#4: Northrop Grumman – $78.48 billion
This is an American global aerospace and defense technology company. Founded in 1994, Northrop Grumman provides aerospace products to military and commercial customers.
The company has over 90,000 employees worldwide. What's more, it provides a wide range of products, services, and solutions to support U.S. national security objectives worldwide through its aerospace systems, electronic systems, shipbuilding and conversion technologies, and cyber-security services.
Northrop Grumman is now in charge of the development of the B-21 Raider, a long-range, stealth bomber with the ability to drop nuclear and conventional missiles. It is set to finally replace Northrop's own B-2 Spirit, the world's only known stealth bomber.
Other active projects include the development of the James Webb Space Telescope. It was the sole bidder on the Air Force's Ground Based Strategic Deterrent program, which seeks to develop and manufacture a new intercontinental ballistic missile.
#3: Lockheed Martin – $108.99 billion
This is one of the world's largest and most advanced aerospace companies. It provides a broad range of products and services for the military, government intelligence agencies, space exploration programs, civil aviation organizations, and industry partners. Headquartered in Bethesda, Maryland, with offices worldwide, Lockheed Martin employs approximately 115,000 people.
The company is one of the world's largest aerospace, military support, security, and technology corporations. In the fiscal year 2014, it was the world's largest defense contractor in terms of revenue. In 2013, Military sales accounted for 78% of Lockheed Martin's revenue; it topped the U.S. federal government contractors list and received about 10% of Pentagon money.
Main Focus
Aeronautics, Missiles and Fire Control (M.F.C.), Rotary and Mission Systems (R.M.S.), and Space make up Lockheed Martin's four business divisions. The business has received the Collier Trophy multiple times, the most recent being in 2018 for the Automatic Ground Collision Avoidance System, which was developed as part of the LiftFan Propulsion System (Auto-GCAS).
Lockheed Martin is currently developing the F-35 Lightning II and leads the international supply chain. It also oversees the team responsible for developing and implementing tech solutions for the new USAF Space Fence and is the main contractor for the development of the Orion Command Module (OCM). The corporation also invests in compact nuclear fusion, energy-efficient energy delivery, as well as healthcare and renewable energy systems.
#2: Honeywell – $116.96 billion
This is a multinational conglomerate corporation and aerospace manufacturer based in Charlotte, North Carolina. The company specializes in security systems, heating, ventilation, air conditioning (HVAC), fire protection systems, building automation and controls, performance materials and technologies for the energy industry, industrial gas turbines, commercial and military aircraft engines, helicopters, and turbojets.
Honeywell has approximately 99,000 employees serving customers in more than 150 countries. What's more, the company is divided into four divisions: Performance Materials and Technologies (P.M.T.), Safety and Productivity Solutions (S.P.S.), and Honeywell Aerospace.
Developments
Honeywell Aerospace serves manufacturers, airlines, airport operations, armies, and space programs with avionics, aircraft engines, flight management systems, and service solutions. It consists of Business & General Aviation, Defense & Space, and Commercial Aviation. It debuted its SmartPath Precision Landing System at Malaga-Costa del Sol Airport in Spain in January 2014.
The system augments G.P.S. signals to make them appropriate for precision approach and landing before broadcasting the information to incoming aircraft. Due to commercial similarities, Honeywell's Transportation Systems division combined with the Aerospace division in July 2014. Honeywell stated in April 2018 that it would collaborate with Ball Aerospace to develop laser communication solutions for satellite communication.
#1: Raytheon Technologies – $124.49 billion
This is a U.S. defense contractor specializing in missile and air defense systems, cybersecurity, and radar technology. Raytheon operates in dozens of countries around the world, with significant operations in Europe and Asia. According to sales and market capitalization, it is one of the world's biggest aerospace and defense manufacturers. It is also one of the biggest companies offering intelligence services.
Raytheon Technologies products include aircraft engines, aerostructures, avionics, drones, satellites, air defense systems, and guided missiles. The firm is also a major military contractor, with the U.S. government accounting for a sizable amount of its revenue.
The business is the outcome of a merger of equals between United Technologies Corporation's (UTC) aerospace subsidiaries and the Raytheon Company, which was completed on April 3, 2020.
The 10 Largest Aerospace Companies in the World: Summary
| Rank | Market Capitalization (2022) |
| --- | --- |
| 1 | Raytheon Technologies – $124.49 billion |
| 2 | Honeywell – $116.96 billion |
| 3 | Lockheed Martin – $108.99 billion |
| 4 | Northrop Grumman – $78.48 billion |
| 5 | Boeing – $78.12 billion |
| 6 | Airbus – $71.96 billion |
| 7 | Safran – $41.04 billion |
| 8 | TransDigm – $28.34 billion |
| 9 | BAE Systems – $27.47 billion |
| 10 | Howmet Aerospace – $13.70 billion |
Up Next…