Technology companies have touted the potential of 5G networks from the moment they announced their projects. However, not many people are aware of the applications of 5G; it is the fifth generation of cellular technology. The most cited benefits of 5G technology include faster internet speeds, reduced latency, and greater flexibility for wireless services. The theoretical peak speed of 5G networks is 20Gbps.
The potential applications of 5G networks include cloud gaming, augmented reality (AR), virtual reality (VR), and autonomous driving. The networks can also be useful in processing healthcare data to improve health facilities' efficiencies and outcomes.
At the moment, 5G is not available in all countries in the world; however, it is available on every continent. Below are the largest 5G companies involved in researching, developing, and facilitating 5G technology. The ranking is based on their annual revenues.
#10: ZTE Corporation – $15.5 billion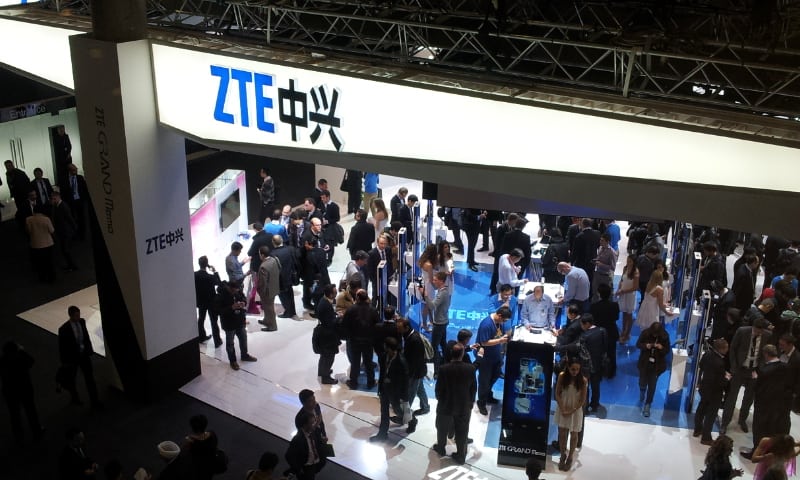 ZTE Corporation is a Chinese telecommunications company founded by Hou Weigui in 1985. The company's headquarters are in Shenzhen, Guangdong, China.
It began as Zhongxing Semiconductor Co. Ltd. but later changed its name to Zhongxing New Telecommunications Equipment Co. Ltd. The company made its initial public offering (IPO) in the Shenzhen Stock Exchange in 1997 and was cross-listed in the Hong Kong Stock Exchange in 2004.
ZTE is one of the largest 5G companies in the world because of the number of resources they pour into the research and development of 5G equipment and solutions. The company allocates 10% of its annual revenue to research and development purposes.
At the end of 2021, the company had over 42,000 patents approved out of its 84,000 patent applications. In 2015, the company established a Research and Development Center in Tokyo to aid in developing 5G networks.
ZTE also had partnerships with companies and institutions of learning from Austria, Malaysia, and Columbia. However, like Huawei, ZTE's efforts to expand to Western countries got frustrated by United State sanctions because of potential national security risks.
For instance, the company received sanctions in 2017 for supplying Iran and North Korea with American technology. The US government also barred American companies from exporting semiconductors to ZTE for seven years.
#9: Nokia Corporation – $23.05 billion
Nokia Corporation is a Finnish technology company headquartered in Espoo, Finland. Founded in 1865, the company mainly focused on rubber and cable production before the 1990s. Post-1990, the company began investing more in telecommunication technology and mobile phone development.
The shift in focus led to the company becoming the world's largest producer of mobile phones between the late 1990s and late 2000s. Today, Nokia has diversified to become a leader in network infrastructure development, Wi-Fi systems, and the internet of things (IoT).
The company was instrumental in developing 3G and 4G technologies. It continues to invest in network research and development, cementing its position among the largest 5G companies globally. For example, Nokia owns an 8,000-acre property on which it conducts 5G trials in conjunction with Deutsche Telekom and Hamburg Port Authority.
The purpose of the partnership was to obtain data that would aid in integrating 5G technology into the new world. Some of Nokia's milestones include launching services that would help mobile operators transition to 5G. For instance, Nokia unveiled the Nokia 5G Digital Design, an artificial intelligence (AI) to help simulate real-world use scenarios of 5G technology.
Nokia has several partnerships with telecommunication companies for the supply of telecommunication solutions. They include partnerships with Taiwan Star Telecom, Bharti Airtel, and Vodafone.
#8: Telefonaktiebolaget LM Ericsson – $25 billion
Telefonaktiebolaget LM Ericsson, or Ericsson, is a Swedish telecommunications company headquartered in Stockholm, Sweden. Lars Magnus Ericsson founded the company in 1876 as a telephone repair shop.
Today, the company supplies communication service providers with software and infrastructure products and solutions and information communication technology (ICT) services. Ericsson is one of the leaders in 5G technologies.
It has the distinction of having more standard 5G technology patents than any other company worldwide. The company's patents account for about 16% of all standard 5G patents filed globally. The company also claims to be the only 5G service provider currently operating on all the continents, servicing 46 countries.
Ericsson provides end-to-end 5G products and services to its clients. They include network, cloud software, enterprise wireless solutions, and new business services. The company's 5G Radio Access Network (RAN) uses radio frequencies to provide wireless connectivity to devices.
Ericsson has partnerships with numerous corporations globally. They include Korea Telecom and Intel, Tallink, Telia, Ooredeoo in Qatar, and NBN in Australia, among others.
#7: NEC Corporation – $28 billion
NEC Corporation is a Japanese electronics company headquartered in Tokyo, Japan. Kunihiko Iwadare and Takeshiro Maeda founded the company as Nippon Electric Limited Partnership in 1898. In 1899, Nippon Electric Company Limited formed a joint venture with Western Electric (a subsidiary of AT&T), becoming Japan's first foreign joint venture.
The company rebranded to NEC Corporation in 1983 and became a major producer of semiconductors and personal computers. Today, the company focuses on developing 5G technologies and supporting digital technologies like AI and IoT, as well as supplying reliable 5G networks to clients like communication service providers (CSPs) Rakuten and NTT Docomo.
The company's milestones include a partnership with Samsung Electronics Co. Ltd in 2018 to strengthen its 5G capabilities. NEC also launched a traffic management solution that can facilitate data transfer at a rate of 5Gbps or more in 2018.
#6: Qualcomm – $33.57 billion
Qualcomm is an American telecommunications equipment company incorporated in Delaware but headquartered in San Diego, California. Irwin M. Jacobs and six other individuals started Qualcomm in 1985. It primarily makes and sells semiconductors for smartphones, laptops, wi-fi devices, and vehicles.
The company is the largest supplier of semiconductors to Android cell phone manufacturers, with the Android/Qualcomm Chip Snapdragon 8 plus Gen 1 noted as the best chip for Android phones.
Qualcomm also develops wireless communication technology such as 4G LTE and 3G CDMA. Moreover, they make integrated circuits for use in electronic devices.
Qualcomm has partnerships with Samsung and Microsoft, Reliance Jio, Flipkart, Verizon, Nokia, and Amazon India to help develop 5G capable chips while researching new uses of 5G technology. In 2019, the company also began working on 5G New Radio technologies.
The company also developed the Snapdragon X70 Modem-RF System. The chip's main purpose is to determine the viability of various 5G technologies. It is the world's first AI processor in a modem RF system.
#5: Cisco Systems Inc. – $49.3 billion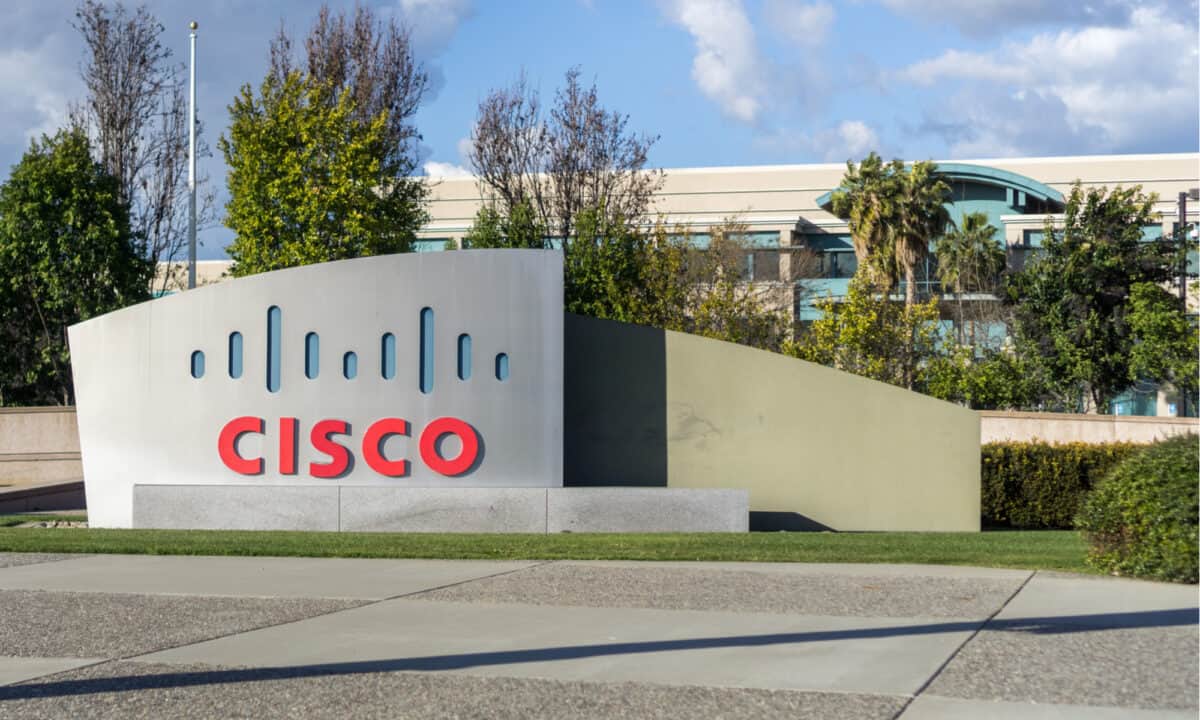 Cisco Systems Inc. is an American technology company headquartered in San Jose, California. Leonard Bosack and Sandy Lerner founded the company in 1984. It produces networking software and hardware and telecommunication devices like servers, among others.
Cisco Systems has a three-pronged approach to 5G technology. The company intends to help build the infrastructure required to set up 5G networks.
They will also provide supporting services that will make it easier for CSPs to meet their clients' needs and achieve profitability. The company wants to increase automation capabilities to simplify complex tasks.
Cisco Systems collaborates with the Saudi Telecom Company to bring 5G to the country and Airtel India to help improve their consumers' needs. Lastly, Cisco Systems and Nokia helped Japanese company Rakuten to launch a mobile network.
#4: Huawei Technologies Co. Ltd – $94 billion
Huawei Technologies Co. Ltd. is a Chinese technology company founded in 1987 by Ren Zhengfei. The company's headquarters are in Shenzhen, Guangdong Province, China. It makes consumer electronics, smart devices like smartphones and smartwatches, and telecommunication equipment like routers and optical fiber.
Huawei is a global leader in 5G technology, having started researching and developing 5G technologies earlier than most of its competitors. For instance, Huawei began injecting capital into 5G research in 2009.
Between 2009 and 2013, the company invested $600 million in 5G technology research. The company then invested $1.4 billion in 5G product development in 2017 and 2018. Huawei is considered one of the largest 5G companies in Asia and Europe, coming second to Samsung.
As a leader in 5G technology, Huawei was able to make deals with a couple of major telecommunication companies. For instance, through their partnership, Huawei and Vodafone made an end-to-end test network which they used to make the world's first 5G phone call in 2018.
Huawei also has a partnership with Bell Canada to provide home broadband services in Canada. The company prides itself on providing 5G end-to-end products and solutions months before its competitors.
However, its alleged closeness to China's army and the Ministry of State Security has made the company a target of Western sanction over cybersecurity fears.
#3: Verizon – $133.6 billion
Verizon is an American communication service provider headquartered in Basking Ridge, New Jersey. The company came into existence in 2000 as a joint venture between British telecommunications company Vodafone and American multinational Verizon Communications, previously called Bell Atlantic.
However, Verizon Communications took control after buying out Vodafone's stake in the venture. Verizon is the United States' largest wireless carrier and is working with various partners to ensure more people benefit from 5G networks.
For instance, its partnership with Nokia and Qualcomm was able to make a call on 5G NR Networks. The company partnered with Ericsson to deliver 5G connectivity to Los Angeles in May 2018.
#2: AT&T Inc. – $168.864 billion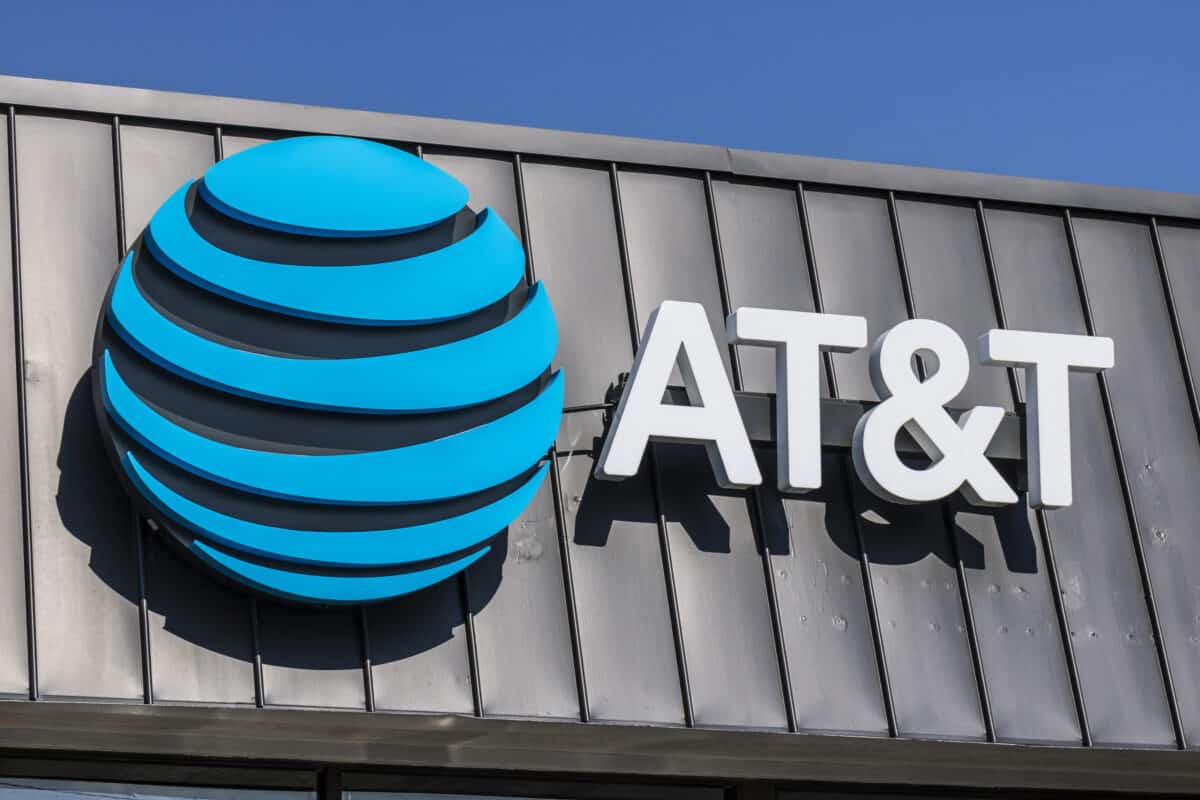 AT&T Inc. is an American telecommunication company headquartered in Dallas, Texas. The company was registered in 1878 in St. Louis, Missouri, as the American District Telegraph Company.
It became the Southwestern Bell Telephone Company in 1920, a subsidiary of the American Telephone and Telegraph Company. The latter was the successor to the Bell Telephone Company.
AT&T maintained a monopoly on American phone services for most of the 20th century. However, the company had to break up into seven regional operating Bell companies after the 1982 case, United States v. AT&T, to improve competition within the industry resulting in lower pricing and better service for customers.
Today, AT&T is the world's largest telecommunications operator by market share. Through acquisitions and mergers, AT&T brought together four of the 1982 regional Bell companies under one roof, thus boosting its market share.
AT&T began rolling out its 5G network in 2018 in three cities, namely South Bend, Indiana, Waco, Texas, and Kalamazoo, Michigan. In 2019, the company made 5G available to spectators at the AT&T Stadium to test how 5G networks can improve spectator experiences at sports games and concerts. By 2020, AT&T had launched 5G services in 90 markets across 29 states.
#1: Samsung – $240.71 billion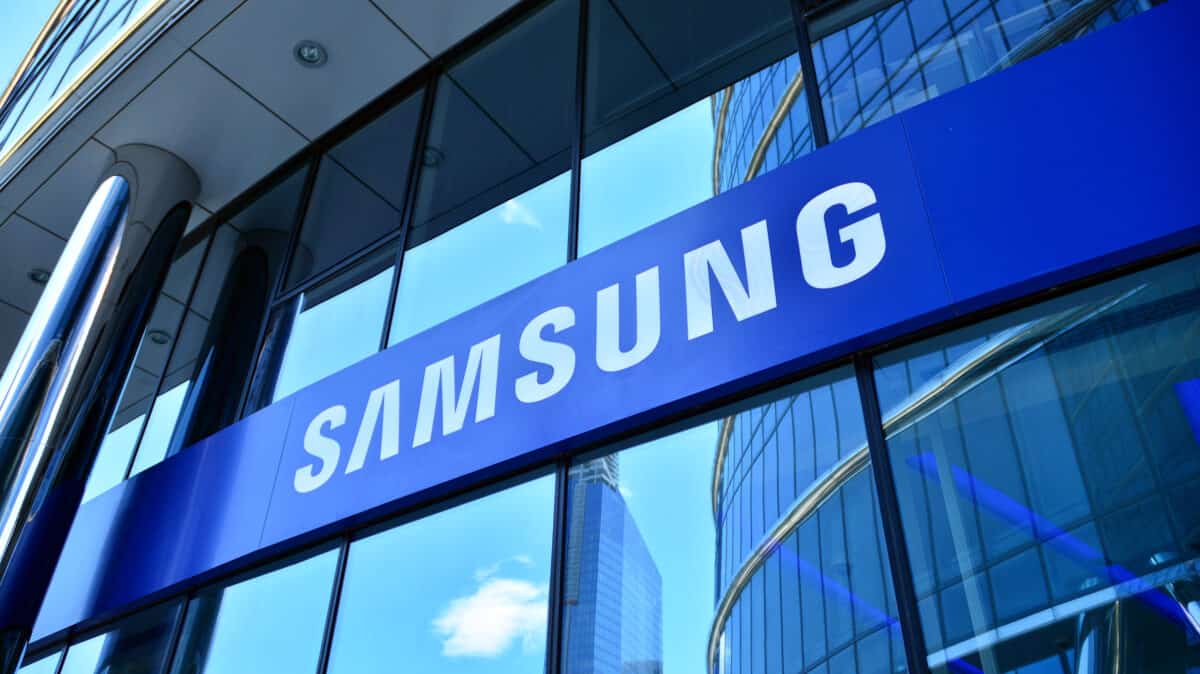 Samsung Group tops our list of the largest 5G companies in the world. It is a South Korean multinational headquartered in Seoul, South Korea. Lee Byung-Chul founded the company in 1938 to trade agricultural and marine products like groceries and dried fish.
Today, the company produces network systems, semiconductors, electronic devices like smartphones, tablets, and laptops, and consumer electronics like refrigerators, washing machines, televisions, radios, and microwaves.
As the second largest smartphone manufacturer in the world, having devices that are compatible with 5G technology is vital. That is why Samsung began investing in research into 5G technology as early as 2011. However, it was not until September 2016 that Samsung conducted its first successful 5G trial and received certification from the country's Ministry of Industry and Information Technology.
Other milestones in Samsung's 5G history include a deal with Verizon in early 2018 to supply the telecoms company with commercial 5G fixed wireless access network solutions. In 2019, the company unveiled its first line of 5 G-compatible devices.
Moreover, in early 2020, Samsung increased its investments in its telecom network equipment division as concerns in the Western world about Chinese Huawei continued to mount. Samsung also announced that it achieved the fastest 5G speeds in 2020, with maximum speeds of 8.5Gbps.
The 10 Largest 5G Companies In The World: Summary
| Rank | Company |
| --- | --- |
| 1 | Samsung Group – $240.71 Billion |
| 2 | AT&T Inc – $168.864 billion |
| 3 | Verizon – $133.6 billion |
| 4 | Huawei Technologies Co. Ltd – $94 billion |
| 5 | Cisco Systems Inc. – $49.3 billion |
| 6 | Qualcomm – $33.57 billion |
| 7 | NEC Corporation – $28 billion |
| 8 | Telefonaktiebolaget LM Ericsson – $25 billion |
| 9 | Nokia Corporation – $23.05 billion |
| 10 | ZTE Corporation – $15.5 billion |
Up Next
The image featured at the top of this post is ©Fit Ztudio/Shutterstock.com.