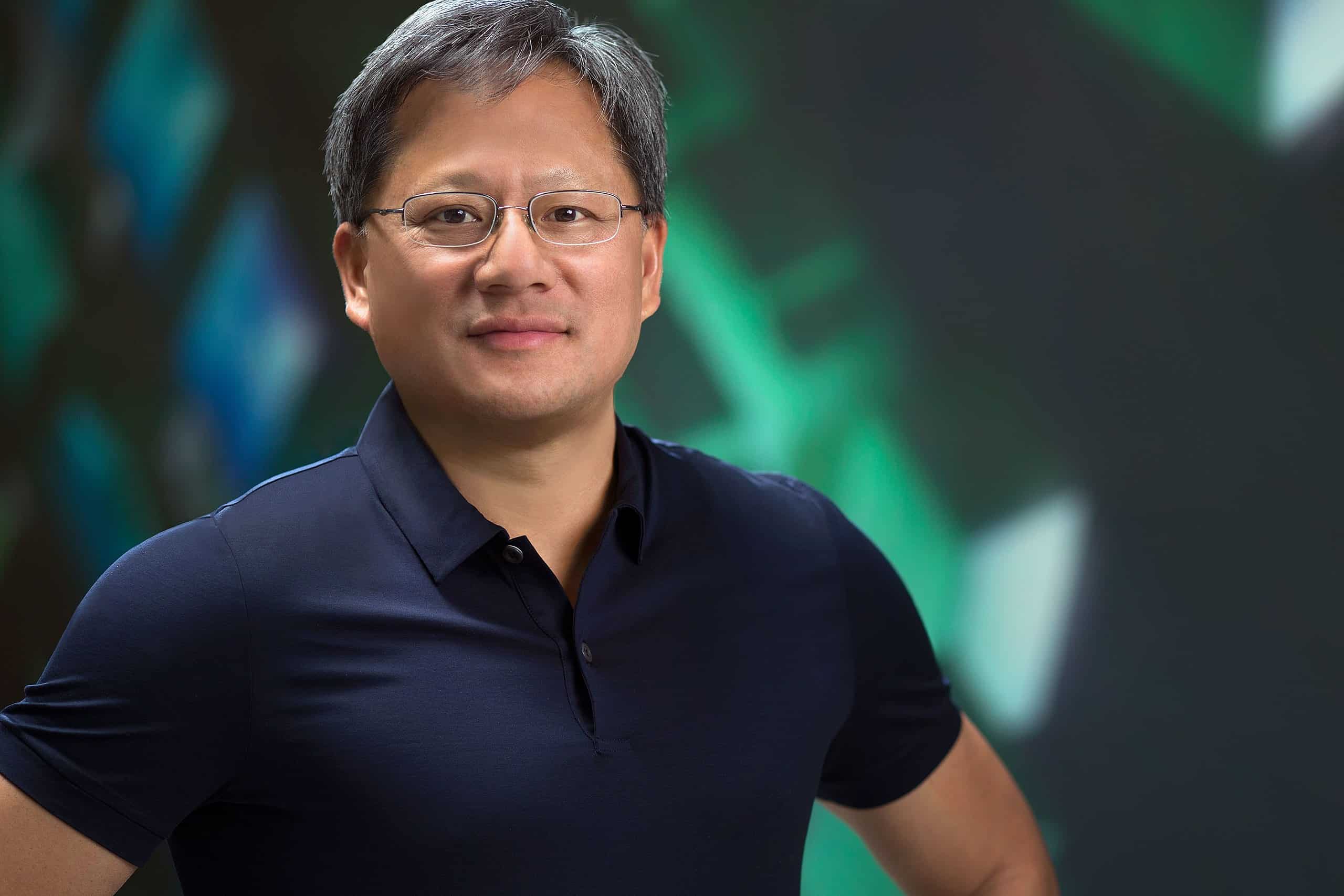 Key Points:
Jensen Huang is the Taiwanese-American business magnate-turned-billionaire known best for co-founding the Nvidia Corporation.
Huang worked at Advanced Micro Devices, Inc. from 1984 to 1985, tasked with the designing and engineering of microprocessors.
Huang and company's use of video game consoles for faster, more graphics-heavy computing helped Nvidia secure a contract from Microsoft to develop the graphics hardware for the Xbox.
Whether you're familiar with Nvidia or have no idea what a GPU does, Jensen Huang has undoubtedly done something to make your life easier. Jensen is an award-winning businessman and tech titan well worth taking knowing. Our detailed biography walks you through his early life, examines his successful career, highlights his greatest professional accomplishments, and sheds light on his family life. But first, let's see who Jen-Hsun "Jensen" Huang is and what he's known best for.
Who Is Jensen Huang?
Born Jen-Hsun Huang on February 17th, 1963 — and since adopting the Americanized nickname he goes by today — Jensen Huang is known best for co-founding the Nvidia Corporation. The Taiwanese-American business magnate-turned-billionaire spent his early years as an electrical engineer before going on to become the president and the CEO of Nvidia. A multinational tech company, Nvidia designs GPUs (graphics processing units), APIs (application programming interface), and SoCs (system on a chip units) for mobile phones, computers, and automobiles alike.
Quick Facts
Full Name

Jen-Hsun "Jensen" Huang

Birth

February 17, 1963

Net Worth

$20.6 billion

Awards

Businessperson of the Year," Fortune (2017)
#1 Best-Performing CEO, Harvard Business Review (2019)
One of Time 100's most influential people in the world (2021)

Children

Two

Nationality

Taiwanese-American

Place of Birth

Tainan, Taiwan

Fields of Expertise

Business, electrical engineering, GPUs

Institutions

Nvidia Corporation

Contributions

Graphics Processing Unit (GPU)
As is the case with many billionaires, Huang is also a seasoned philanthropist. For instance, he gifted Stanford University, his alma mater, $30 million for a Jen-Hsun Huang School of Engineering Center. The engineering center stands as one of four buildings that comprises the Science and Engineering Quad at Stanford. That's not all for Huang's philanthropic efforts, either. He also gave $2 million to his other alma mater, the Oneida Baptist Institute, to establish Huang Hall. The hall functions as both a dorm and a classroom building.
Jensen Huang: Early Life
Born in Tainan on February 17th, 1963, Jansen moved to Thailand with family while still young. However, with the Vietnam War raging on practically right next door, this was not the most peaceful time for those living in Southeast Asia. Concerns over rising violence as a result of the ongoing war led Huang's parents to make a difficult decision: Keep Huang and his brother in Thailand and risk their safety or help them emigrate to the United States in hopes of securing them a safer childhood and a more promising future.
Ultimately, Huang's parents chose the latter. He and his brother were sent to the U.S. when Huang was just nine years old, first landing in Oneida, Kentucky. Their life in Kentucky was short-lived. Huang and his brother were moved again, this time to Oregon. This was a much better fit for the two Huang boys, it seemed. It still wasn't perfect, however. In recent years, Huang has recalled his struggles to fit in amongst his peers. He has also spoke openly about attending a special school for so-called "difficult" students, where he was often made to clean toilets.
As Huang grew older, he emerged from these rocky years victoriously, attending Aloha High School just outside of Portland for grades 9 through 12, then joining Oregon State University for his undergrad. After graduating with a bachelor's in electrical engineering, he kept his educational momentum going and enrolled for a master's program at Stanford University. Again, pursuing electrical engineering, he graduated from Stanford with a master's degree in 1992. Just shy of 30 years old, Huang was now on the brink of the immense success that defines him today.
The Career of Jensen Huang
Now a recipient of a master's degree in electrical engineering, Jensen Huang had nowhere to go but up. It's remarkable to think of the journey he had taken. From Taiwan to Thailand to Kentucky to Oregon, escaping political and social unrest in Southeast Asia and overcoming adversity in America to pursue higher education in a burgeoning field. It didn't stop with the master's degree, however. Jensen Huang still had a whole career ahead of him. It began at Advanced Micro Devices, Inc.
Advanced Micro Devices, Inc.
While little is known about Jensen Huang's time at Advanced Micro Devices, Inc, this period in his journey toward being president and CEO of Nvidia is nevertheless worth mentioning. Huang worked at Advanced Micro Devices, Inc. between the years of 1984 and 1985, tasked with the designing and engineering of microprocessors. (This is the part of a computer where all data processing power and logic is contained within integrated circuits. These microprocessors are what allow a computer's CPU [central processing unit] to function.) While he wasn't there long, it is undoubtedly a notable step.
LSI Logic
After a stint at Advanced Micro Devices, Jensen Huang moved on to LSI Logic, a semiconductor design and software engineering company that works to boost storage and network speeds across mobile networks, data centers, and professional computing alike. Huang arrived in 1985, when the company was just four years old. However, it was nothing short of exceptional, even for its age. Having just gone public two years prior, LSI Logic set a record for the largest IPO in history thus far at $153 million.
While there, Huang climbed up the ranks of LSI Logic. Beginning in 1985 and culminating in 1993 — the same year Huang founded Nvidia — Huang held positions in the company's engineering division, marketing department, and even the general management team. There's no doubt he had come a long way since his first job at a Denny's in high school. There's just as little doubt his time at LSI taught him all he needed to know about a corporate career in the blossoming field of big tech. The same year Sony picked LSI to fit the PlayStation CPU on a single chip, Huang left to carve his own path.
Nvidia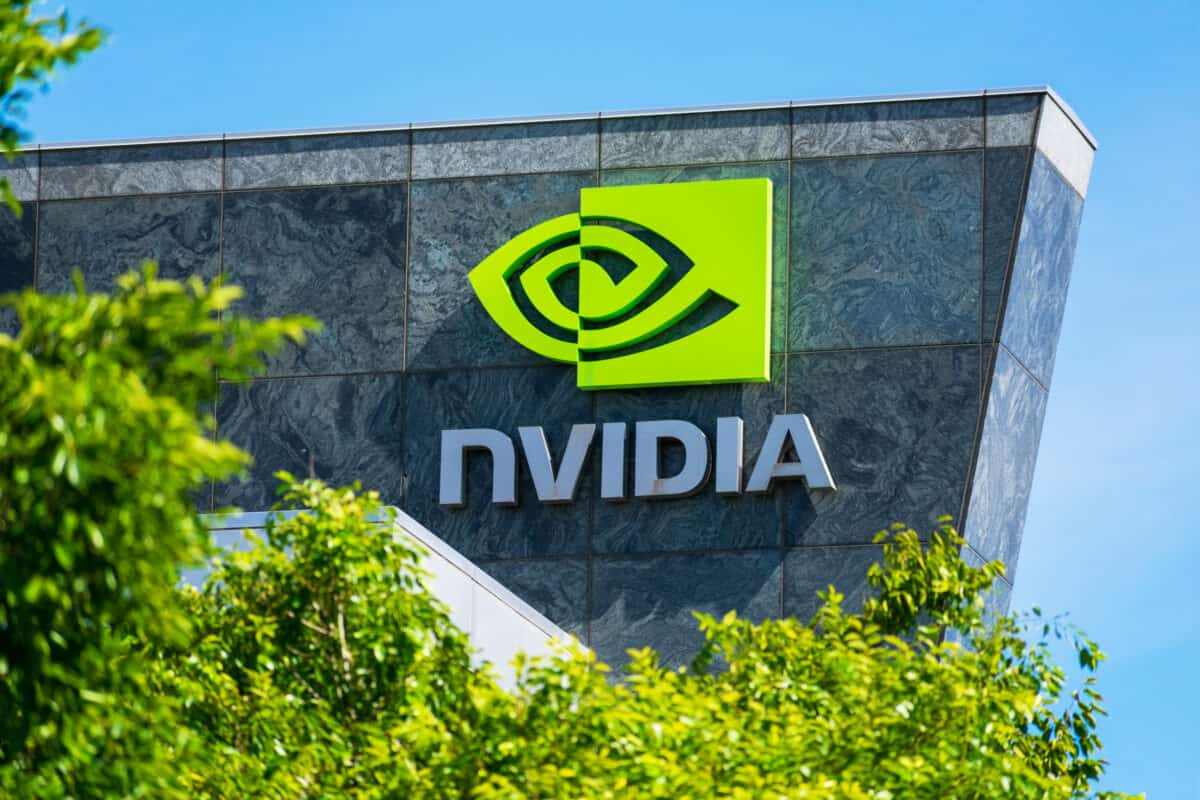 On his 30th birthday, February 17th, 1993, Jensen Huang co-founded the Nvidia Corporation with Chris Malachowsky and Curtis Priem — two former employees of Sun Microsystems. Huang and company had a shared vision about the direction the coming wave of futuristic computing should take. The three believed the next wave was accelerated, graphics-focused computing. They framed their argument around the growing success of video game consoles.
To Huang and company, video game consoles represented the most advanced, most complex computers on the market. Pair this with their massive sales figures and the enormous funds by venture capitalists to research and design consoles, and there's no question why Huang, Malachowsky, and Priem used video game consoles as the framework for faster, more graphics-heavy computing. This ingenious move on Huang's part is ultimately what helped Nvidia secure a contract from Microsoft to develop the graphics hardware for the Xbox.
Nvidia called their creation a "GPU," or graphics processing unit. Dubbed the GeForce 256, Huang's company's groundbreaking release henceforth changed computing as it was previously known. Claiming to be the world's first product of its kind, Nvidia and its work to successfully revolutionize computer graphics through the GeForce series remains Huang's legacy. Today, Huang's company is a global leader in A.I. technology, GPUs, APIs, and SoCs. Nvidia products are widely used in engineering, architecture, entertainment, automobiles, manufacturing, and research.
What Did Jensen Huang Do?
Over the course of his professional career, Jensen Huang managed to completely reshape the world of computing. Through the popularization of the GPU, Huang and Nvidia at large saw what the future of graphics could be and then made that future a reality.
Co-Founded Nvidia
Alongside former Sun Microsystems employees Chris Malachowsky and Curtis Priem, Jensen Huang co-founded the Nvidia Corporation. With the expertise of this trio, Nvidia was able to quickly and efficiently dominate the market of computer graphics and processing. Since its inception in 1993, Nvidia has become a key provider of essential hardware for video game consoles, automobiles, cloud services, artificial intelligence, and more. Today, Nvidia's total assets exceed $44 billion. After almost 30 years of business, Huang remains the company's president and CEO.
Revolutionized the GPU
Under Huang, Nvidia created the GeForce 256, a graphics processing unit the company (falsely) claimed was the "world's first GPU." And yet, while there were other graphics processing units to come before the GeForce 256, it might have been the first to completely reshape the way GPUs work. Equipped to handle 3D graphics at high speeds, the GeForce 256 was undoubtedly the most powerful GPU the world had ever seen. Nvidia and its GPUs remain a pillar of modern computing.
Created the Omniverse
While the true potential of the Omniverse remains to be seen, it deserves a mention among Huang's crowning achievements. Described as a platform to create and operate applications for the metaverse, the Omniverse allows users to create customizable 3-D pipelines to better simulate massive-scale virtual reality worlds at unprecedented speeds. The metaverse is still in its earliest stages, but as it catches on, the Nvidia Omniverse will undoubtedly be a vital component of its construction. (Huang forsees the metaverse creating an economy larger than America's currently.)
Huang's Law Explained
Given Jensen Huang's expertise in the field of GPUs, it's no surprise that his theories surrounding them are more or less treated like law in the industry. No exaggeration: computer scientists and engineers alike abide by what's known as Huang's Law. Based off of Huang's comments at 2018's GPU Technology Conference in San Jose, California, Huang's Law is as follows: Graphics processing units grow at a faster rate than central processing units. Hence, according to Huang, GPU performance will more than double every two years.
Theoretically, Huang's Law is in direct opposition to Moore's Law. According to Moore's Law, a GPU's performance should be five times faster than it was five years prior. Huang says Nvidia GPUs are more than 25 times faster than they were five years ago. Huang went as far as to say that Moore's Law was now dead, as microchip components continue to get smaller than Moore could have ever predicted in 1965.
While Huang undoubtedly spoke with confidence on this subject in 2018, many have challenged Huang's Law in the years since. For one, critics say it's far too soon to establish Huang's theory as a de facto law just yet. Furthermore, other experts claim Huang's Law essentially boils down to Moore's Law anyway. As such, they feel there's no need to consider Huang's Law as anything other than Moore's Law by a different name. Only time will tell if Huang's Law actually becomes regarded as hard fact as Moore's Law has been over the decades.
Jensen Huang: Marriage, Divorce, Children, and Personal Life
Obviously, a person's life is not all about the job they do (no matter how good they are at that job, in Huang's case). For this reason, it's worth spending time discussing who Jensen Huang is outside of the workplace. From his net worth to his married life to his children and beyond, these are the facts about Jensen Huang the person, not the business magnate.
Net Worth
According to the latest from Forbes's notable yearly ranking of the world's biggest billionaires, Jensen Huang's net worth comes in at an estimated $20.6 billion. This places him at #78 globally as well as #48 on the Forbes 400. As president and CEO of Nvidia since its founding in 1993, Huang owns 3.6% of Nvidia's total shares. Since the company went public in 1999, Nvidia's stock market performance has earned Huang plenty of his total net worth. As Nividia continues to see great success, this number will undoubtedly rise — especially considering it's gone from $4.7 billion to $20.6 billion since 2020.
Marriage
Some meet their future spouses through mutual friends. Some meet their soulmates spontaneously out in public. Of all the places they could have met, Jensen Huang and his eventual wife met in a lab. Paired up as partners in an engineering lab at Oregon State University, Jensen and Lori were an instant match made in computer heaven. Together, two started the Jen-Hsun & Lori Huang Foundation. The charity exists to support public health, STEM, and higher education throughout the country. The foundation has a specific focus on the West coast, especially the California Bay Area.
Children
Since wedding in the late 1990s, Jensen and Lori have had two children. Their first, Spencer, and their second, Madison, bring their family unit to a total of four. As with much of Jensen and the Huang family's personal lives, the children's ages are unknown. However, based on the two decades of marriage between Jensen and Lori, it's presumed Spencer and Madison are college-aged. (Or possibly younger.)
According to her professional LinkedIn page, Madison is a part of the family business. She's currently listed as the Product Marketing Manager for Nvidia's Omniverse venture. (The Omniverse essentially boils down to a platform for creating projects in the metaverse.) Spencer's career, however, remains unknown. While it's possible he took after his younger sister and joined in the family business himself, it's not possible to say for certain. (At least not at this time.)
The Awards and Achievements of Jensen Huang
"Entrepreneur of the Year," Ernst & Young (1999)
Honorary Doctorate, Oregon State University (2009)
"Businessperson of the Year," Fortune (2017)
#1 Best-Performing CEO, Harvard Business Review (2019)
One of Time 100's most influential people in the world (2021)
Jensen Huang Quotes
""Virtual reality, all the A.I. work we do [at Nvidia], all the robotics work we do… We're as close to realizing science fiction as it gets."
"Someday trillions of A.I. devices and machines will populate the earth — in homes, office buildings, warehouses, stores, farm, factories, hospitals. In fact, the building themselves will be A.I.s with AI..s moving about them. These A.I. will sense, infer, and act accordingly at the location."
"Without intellectual honesty, you can't have a culture that's willing to tolerate failure because people cling too much to an idea that likely will be bad or isn't working and they feel like their reputation is tied up in it. They can't admit failure."
"I believe that the future is about having a whole bunch of A.I., not one A.I. We're all going to have our own personal A.I. We'll have A.I. for many fields of medicine, for many fields of manufacturing."
"The metaverse is coming. Metaverse is not only a place to game. Future worlds will be photorealistic, obey the laws of physics and be inhabited by human avatars and AI beings. We will create a future in these metaverses before actually downloading the blueprints to be fab'ed in the physical world."
Up Next…