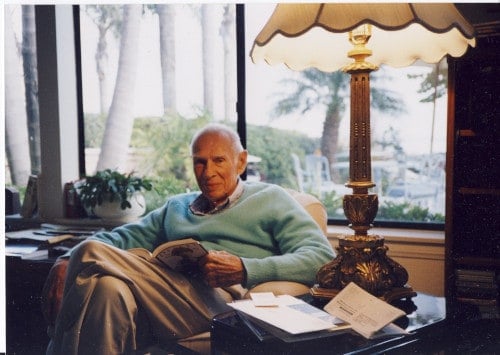 The concept of Optical Character Recognition (OCR) — also known as transforming an image of printed text into a text code — has been around for nearly 200 years in one form or another. Back in the 1850s, inventors began bombarding the patent offices with schemes for the machine that could read Latin letters. However, it wasn't until the 1950s — in the midst of the burgeoning computer processing industry — that OCR technology really took hold. This was due in large part to one invention: the GISMO of David Shepard.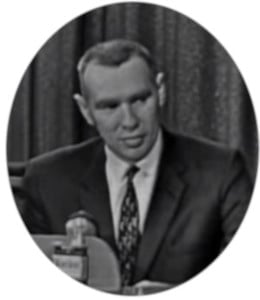 Three Facts about David Shepard 
In addition to his GISMO invention, Shepard also created the iconic Farrington B numeric font seen on most credit cards today.
Another Shepard invention, the Conversation Machine, was the first device to give interactive voice responses using early speech recognition technology.
Shepherd also worked to explore the possibilities of high-altitude wind power.
GISMO of David Shepard: History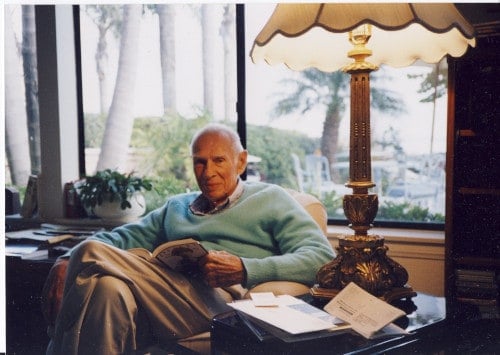 In 1951, American inventor David Shepard built the first optical character recognition (OCR) system in his attic with fellow inventor Harvey Cook Jr. The invention was called "GISMO", and it had the ability to convert printed messages into machine language for processing by computer. Later called the Analyzing Reader, Shepard and Cook started their work on the computer processing device in early 1950. Up in the attic of Shepard's home in Arlington, Virginia, the two spent almost a year (and some $4,000) working on the invention. 
Quick Facts
Created

1951

Creator

David Shepard and Harvey Cook Jr.

Original Use

Reading and processing typed text

Cost

N/A
In December of 1950, Shepard and Cook finally finished their optical character recognition device. They called it GISMO, and the computer processing machine could recognize 23 Latin letters of the alphabet as produced by a standard typewriter. After another year's work (and more financial investment), Shepard and Cook debuted an improved GISMO that could recognize all 26 Latin letters of the alphabet. 
Shepard filed a patent application for his "Apparatus for Reading" on March 1st, 1951. The patent wasn't granted until December 22nd, 1953. The important thing is that it was granted, though. The patent application described the GISMO as a reading apparatus that could sense printed characters and punched openings and recognize the identity of particular characters or other items passing before the sensor. The application described that these items would then be reproduced in various forms of coding. They argued that the GISMO had many practical uses, such as scanning a printed, typewritten page and producing signals that transform each character into any desired form of coding.
In 1952, Shepard and a colleague from his wartime work in Armed Forces Security Agency named William Lawless Jr. worked to commercialize the invention. They formed Intelligent Machines Research Co. (IMR) in Arlington, Virginia as a way to develop and sell the GISMO. Their efforts proved successful: the first dozen sold went to companies such as AT&T, First National City Bank, Reader's Digest, and several other major oil companies and banks.
In 1953, IBM obtained a license on IMR's patents. In 1955, they contracted IMR to build a developmental system named Scandex in exchange for a five percent royalty. Scandex was invented to read constrained hand-printed numeric characters. However, IBM never actually marketed this system. In 1959, IBM instead marketed a system of its own. Classifying it as an Optical Character Recognition (OCR) system, from then on the term OCR has been the standard terminology in the industry for this kind of technology.
In 1959, Farrington Manufacturing Co., a leading company in the credit card business at that time as well as IMR's best customer, acquired IMR for good. The deal made IMR a subsidiary of Farrington, and Shepard became Farrington's largest shareholder as a result. This deal resulted in Shepard's numeric font, called Farrington 7B, becoming the standard for most of the well-known credit cards of that time. Today, this font can still be seen on the face of just about every credit and debit card.
GISMO of David Shepard: How It Worked
In the mid-1950s, Shepard worked to streamline the GISMO's scanning process by inventing a font that was easier for the machine to read. While at a cocktail party at the Waldorf-Astoria Hotel in New York, Shepard designed the font on his napkin. It was the perfect font for clearer transmission using the early analog card processing devices of the mid-century.
GISMO worked by scanning Latin letters with a photoelectric eye. It then recorded what it had read on a mechanical card punching machine. It scanned each letter and matched its impression with its built-in memory. Later, Shepard developed a more accurate method of optical character recognition using lasers.
GISMO of David Shepard: Historical Significance
To understand the historical significance of GISMO, it's important to first understand the historical significance of David Shepard himself. You see, David Shepard was a prolific inventor who held 29 patents. Many seemed to be several decades ahead of their time. 
For example, in the 1950s, trying to sell grocery store chains on a bar-code system he had developed, Shepard told his clients that every item in the store could have a bar code that could be read. He also said that, eventually, people would have push-button telephones to punch in the numbers of the items they wanted. According to Shepard, clerks could then bag the items and have them waiting for customers at the store. Store managers thought he was just another crazy inventor and told him he should go home. 
Judging by his long and impressive list of ideas and inventions, it's not hard to understand the historical significance of Shepard's GISMO. The device not only revolutionized the world of data entry in the mid-20th century, but it also went on to become an integral part of modern cognitive computing, present-day machine translation, and contemporary text-to-speech. OCR can also be considered a form of artificial intelligence. It's safe to say we wouldn't have any of this without Shepard's GISMO.
NEXT UP…