Key Points:
Elon Musk is the founder and CEO of SpaceX, Tesla, The Boring Company, and the co-founder of Neuralink and OpenAI.
According to Forbes Billionaires List, as of May 1, 2023, Musk is no longer the richest man in the world since his net worth dropped $39 billion to $180 billion.
On January 6, 2023, the Guinness Book of World Records announced that Musk had broken the world record for the largest loss of personal fortune in history.
Elon Musk most recently acquired Twitter at a cost of $44 billion, and has run up further debt to the company to the sum of $13 billion, as well as laying off over 3,700 of its employees.
Each new day brings a new story about a man named Elon Musk. From his gargantuan net worth to his many business endeavors to his reputation on social media, the man always seems to be everywhere at once. But who is he really? Where did he start out, and how did he get to where he is today? What's his personal life like, both in the past and the present? Let's take a look at Elon Musk's life story, starting with his early life and moving forward from there.
Who is Elon Musk?
Elon Musk — born Elon Reeve Musk on June 28th, 1971 — is a world-renowned businessman and investor who wears several different hats for several different companies. For instance: He's founder and CEO of SpaceX, in addition to serving as their Chief Engineer. He's also the CEO of Tesla, not to mention his role as Product Architect. Plus, he's the Founder of The Boring Company and the Co-Founder of Neuralink and OpenAI.
Quick Facts
Full Name

Elon Musk

Birth

June 28, 1971

Net Worth

$221.4 billion (July 2022)

Awards

The Axel Springer Award
The Edison Achievement Award
The Inc. magazine Entrepreneur of the Year award in 2007
The Index Design award 2007
The Global Green 2006 product design award
The National Space Society's Von Braun Trophy in 2008/2009
Time 100 Most Influential People in the World
Forbes Most Innovative Leaders
wealthiest person on Earth

Children

10

Nationality

South African, Canadian, American

Place of Birth

Pretoria, South Africa

Fields of Expertise

["Physics","Economics"]

Institutions

The University of Pretoria, Queen's University, Pennsylvania University, Tesla, SpaceX

Contributions

Neuralink, SpaceX, Tesla Motors, PayPal
Beyond these business endeavors, Musk is also a prominent voice in the world of stocks as well as a connoisseur of internet culture. Given all the successful and highly lucrative endeavors he's involved with and the sheer size of the following he has online, it's no surprise that Musk is currently the second richest man in the world.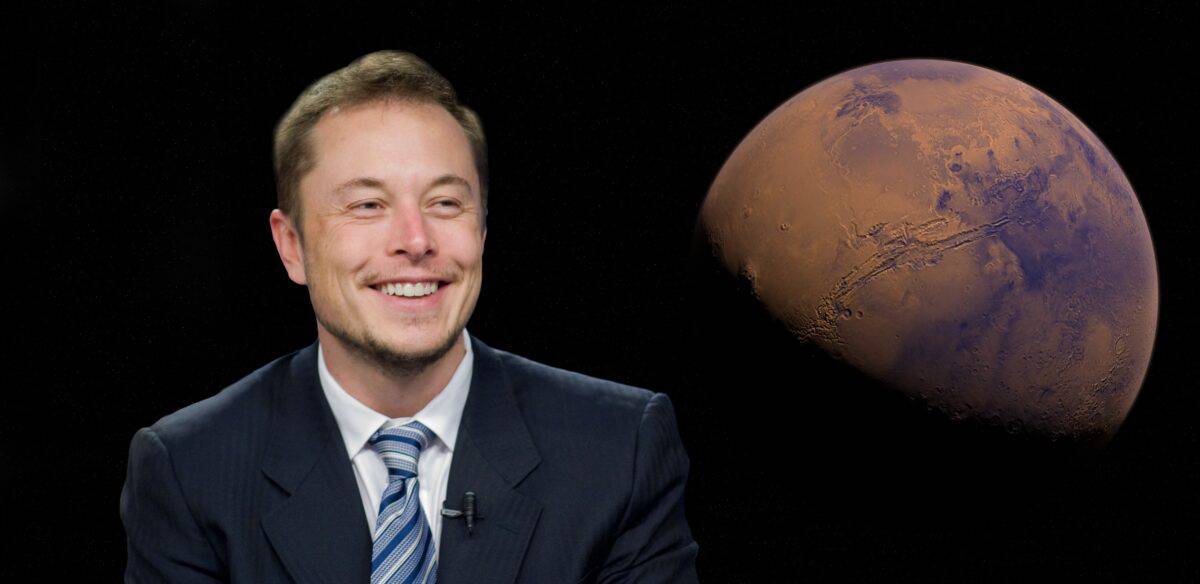 Early Life
Musk was born in Pretoria, South Africa, a wealthy and segregated suburb during South Africa's apartheid. His mother, Maye Musk, was a famous model and noted dietitian who hailed from Saskatchewan, Canada. His father, Errol Musk, boasts a résumé not unlike Musk's today: a white South African electromechanical engineer, Errol also served as a pilot, sailor, business consultant, and property developer. Notoriously, Errol also served as a co-owner of a Zambian emerald mine that profited enormously off of slave labor.
Musk has two siblings: a younger brother named Kimbal, born in 1972, and a younger sister named Tosca, born in 1974. He, his siblings, and his parents were tremendously wealthy when he was a kid. During this time, Errol was serving on the Pretoria City Council and presented himself as an anti-apartheid representative of South Africa's Progressive Party. Musk's parents divorced in 1980. A couple of years after their divorce, Elon made the decision to begin spending most of his time with his father and his half-siblings (an interesting move, considering their present-day estrangement).
At the age of 10, Musk got a Commodore VIC-20 and began developing an interest in computers and gaming. With the help of a handy manual, Musk then began learning the basics of computer programming. By the time he turned 12, Musk was creating and selling the code to a video game he created called Blastar. PC and Office Technology magazine bought it from him for around $500. This can effectively be seen as the start of his very successful (and very profitable) career in tech.
Early Career
Elon Musk's career was more or less set in stone after he fell in love with his VIC-20 in the early '80s, but it was truly solidified when he locked down a pair of internships in Silicon Valley during the summer of 1994. The first was at Pinnacle Research Institute, an energy storage startup that existed to investigate electrolytic ultracapacitors for use as energy storage. The second was Rocket Science Games, the startup responsible for such games as Obsidian, Rocket Jockey, and Loadstar.
One year later, in 1995, Musk was accepted to Stanford University's Doctor of Philosophy (Ph.D.) program. While there, he studied materials science. Concurrently, Musk tried to get a job at Netscape — however, as anyone who has hunted for internships can attest to, he never heard back. Musk actually dropped out of Stanford after just two days, opting to take advantage of the Internet boom and work on his own startup instead.
Musk's Startups
Zip2
Fresh off of his 48 hours at Stanford, Elon Musk, his brother Kimbal, and a man named Greg Kouri borrowed money from Errol to start the web software company Zip2: a developer and marketer of online city guides geared toward the newspaper publishing industry. Zip2 offered maps, directions, yellow pages, and more, which had real appeal to those newspaper publishers at the time. Not long after scoring big contracts with both the Chicago Tribune and The New York Times, Musk and company sold Zip2 to Compaq for over $300 million, earning Musk more than $20 million.
PayPal
From there, Musk went on to co-found the site that would become PayPal: X.com. An internet financier and e-mail payment service, X.com became one of the very first online banks to get federally insured. Over 200,000 customers joined the service in its first few months, but investors were concerned with Musk's inexperience as the head of a company and subsequently swapped him out with Intuit's CEO Bill Harris. X.com went on to merge with another online bank, Confinity. While the name might not ring a bell, the company's own internet financier definitely will: PayPal. In an ironic turn of events, Musk was appointed CEO of this newly merged company.
In no surprise to those who have followed Musk for a while, it didn't take long for him to cause some controversy in his new authoritative position. He preferred the company to use Microsoft software over Unix, which caused an enormous rift between Microsoft users and Unix users within the company. This caused technological issues that led to a total lack of a sturdy business model. Musk was booted as CEO, and the company was renamed and eventually sold to eBay for $1.5 billion. Despite his firing, the sale meant Musk walked away with more than $175 million.
SpaceX, Tesla, and More: Musk Makes It Big
After being booted from his CEO position at Confinity, Musk began involving himself with a nonprofit called the Mars Society. He loved the idea of colonizing Mars and began making plans. These plans manifested themselves in the form of SpaceX, or Space Exploration Technologies Corp., which Musk founded in 2002, with $100 million of his already growing fortune. The goal was affordable and functional rockets that could eventually take mankind to the planet Mars.
Concurrently, Musk had his eyes on a new startup called Tesla Motors. Incorporated by engineers Martin Eberhard and Marc Tarpenning in 2003, Musk showed up for the burgeoning company's Series A investing round and earned himself the role of chairman of the board of directors with his 6.5-million-dollar investment. While not heavily involved with the day-to-day, Musk was responsible for overseeing the design and production of the company's Roadster sports car. These two endeavors — SpaceX and Tesla — would eventually go on to define Musk and his very successful career.
In the years since, both SpaceX and Tesla have become titans of their respective industries. Today, SpaceX is known for the Falcon 9 and Falcon Heavy launch vehicles in addition to a number of other rockets such as the Cargo Dragon. There's also the company's Starlink communications satellites, which — once fully operational — will provide internet services to those in remote or rural areas who previously couldn't get online.
Tesla, on the other hand, is presently known for the design and manufacturing of electric cars, trucks, battery energy storage on both a residential and commercial scale, solar panels and roof tiles, and more. Currently, Tesla ranks as one of the most valuable companies in the world.
As to be expected from Musk, it's not enough to simply dominate two different industries. There's always more to accomplish. He's also involved with businesses such as the Boring Company, Neuralink, SolarCity, and beyond.
Twitter Speculation and Bid
For over a decade now, Elon Musk has been a pretty popular Twitter user. With over 100 million followers, Musk's posts — which include memes, business tips, and social commentary — often go viral and even occasionally land him in trouble with shareholders and the media alike. For this reason, it only makes sense that he's been interested in acquiring the site for over five years now. However, it wasn't until January of 2022 that Musk started to make that wish a reality.
Starting the year off by snatching up a huge number of Twitter shares, Elon eventually reached a 5% stake in Twitter by the time March rolled around. Musk didn't stop there, though. He kept going, soon reaching nearly 75 million shares — effectively making him the largest shareholder in the company.
In behavior not atypical for Musk, he failed to file the necessary paperwork with the SEC within 10 days of passing 5% stake, which is a serious violation of US securities laws. This was just the start of the controversy that is Musk's Twitter acquisition. When he finally disclosed his investment with an SEC filing in early April, Twitter shares soared. Musk became a part of Twitter's board of directors in exchange for a deal that forbid him from taking hold of anything above 14.9% of the company. Not long after, he offered $43 billion to buy the site outright. Twitter's board was reluctant at first, but Musk eventually concluded his bid with a slightly higher offer of $44 billion.
As a result, the following day, Tesla stock dropped by more than $125 billion, effectively subtracting $30 billion from Musk's net worth. For the next month, the Twitter deal still hadn't gone into effect. Musk claimed the hold was a result of a report that claimed 5% of daily active users on Twitter were spam accounts. Twitter shares dipped down more than 10 percent that day, prompting Musk to reaffirm his commitment to the takeover.
Twitter Acquisition
The actual date that Elon Musk acquired Twitter was October 27, 2022. Since his purchase of Twitter, which carried a price tag of $44 billion, he made headlines and caused upset in the company by laying off 3,700 of the 7,500 pre-existing Twitter employees. This move sent shockwaves among financial investors in Twitter, companies that had purchased advertising through Twitter, and even investors in other companies like Tesla.
While Musk's management decisions at Twitter were enough to set many on edge, he also set about tweeting in such a way that alienated folks who were once avid fans. At the same time, Elon Musk sold off large amounts of his Tesla shares to help fund Twitter in the midst of financial loss. On December 15 he sold another $3.6 billion in Tesla stock, bringing the grand total of Tesla stocks he sold to nearly $40 billion.
The current top investors in Twitter are as follows:
Elon Musk (9.6%)
Vanguard Group (8.95%)
BlackRock Fund Advisors (4.66%)
SSgA Funds Management (4.28%)
Fidelity Management & Research (2.76%)
All of Elon Musk's Different Companies
Of all Elon Musk's many business endeavors, these are the ones he's most known for:
Zip2 – Started in 1995 with funds from his father, Musk and two associates launched Zip2, a provider of city guide software to local newspapers. After being ousted as the CEO in 1996, Elon Musk sold the company in 1991 to Compaq Computer Corporation for over $300 million.
X.com – Started in 1999, X.com was an online banking site that Musk founded along with a few other business partners. This company merged with Confinity in 2000 to become Paypal.
The Boring Company – The company behind both the Hyperloop and a proprietary flamethrower, the Boring Company started in 2016 as a way to solve problems with traffic by installing underground tunnels for traveling between cities. Musk is still the owner.
Neuralink – First founded in 2016, Neuralink is a startup hoping to successfully create implants that can wirelessly connect a person's brain to a computer. Still, under Musk's ownership, Neuralink recently applied for FDA approval to begin human trial testing.
Tesla – Musk co-founded Tesla in 2003, a company that designs and manufactures sleek electric vehicles. Though he's sold off shares recently, Musk is still the biggest shareholder, owning 13.04% of the stock.
SolarCity/Tesla Energy – A subsidiary of Tesla, SolarCity is the U.S.'s leading solar panel provider. Tesla acquired SolarCity in 2016 for $2.6 billion and now calls it Tesla Solar.
SpaceX – Founded in 2002, SpaceX exists to develop spacecraft and rockets for the purpose of private space exploration. Musk owns roughly 50% of this company currently.
Starlink – A subsidiary of SpaceX founded by Elon Musk in 2019, Starlink is a planned low-orbit satellite internet service provider intended for use in rural areas with no access to the internet.
Twitter – Musk purchased the popular social media site Twitter for $44 billion. He has since saddled the company with an additional $13 billion of debt. While he is also the CEO of Twitter, he has declared he'll step down from that role once he finds someone willing to replace him.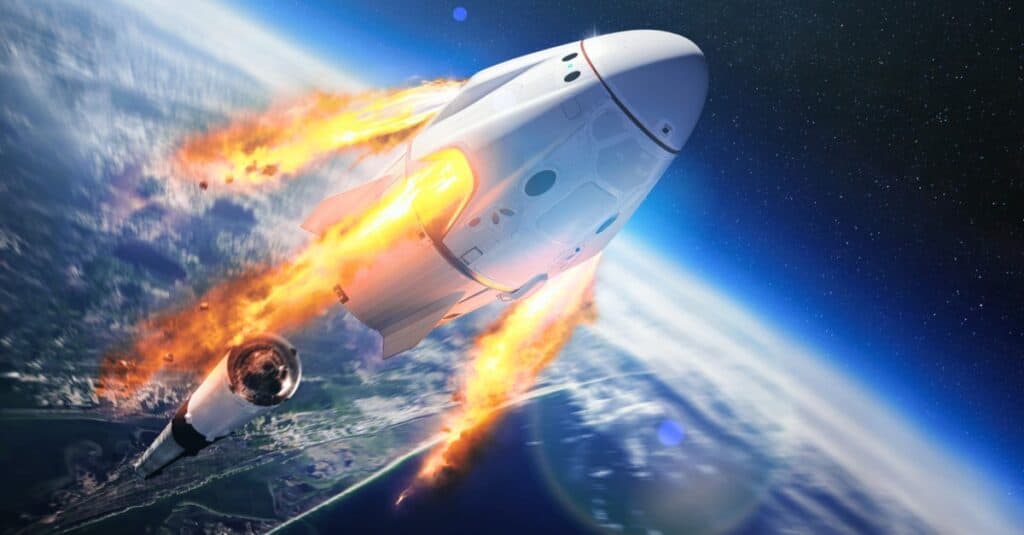 Elon Musk: Marriage, Divorce, Children, and Personal Life
Looking beyond Elon Musk the businessman, let's learn more about the man's personal life. Unsurprisingly, it's just as eventful as his professional life.
Net Worth
While it changes on a minute-by-minute basis, continuing to rise up and up with each new calendar day, Elon Musk's net worth currently sits at over $220 billion dollars. (For context, Jeff Bezos's net worth is currently over $135 billion — Musk has him beaten by more than $85 billion and counting.) He was not wealthy, by any means, considering his mother's fame and his father's fortune, but the way Musk has extrapolated on the wealth he was born into has never ceased to amaze his fans and detractors alike.
Guinness World Record for the "Largest Loss of Personal Fortune in History"
Musk became a billionaire, making Forbes' billionaire list for the first time, at the age of 40 with a net worth of $2 billion. He became the world's richest person for the first time on September 27, 2021, when he overtook Amazon's Jeff Bezos.
Unfortunately for Musk, he also holds the dubious distinction of being the first person in history to lose $200 billion in wealth. His net worth slid from $340 billion to $137 billion from November 2021 to December 2022. According to Forbes this loss was mainly the result of the poor performance of Tesla's stock.
On January 6, 2023, the Guinness Book of World Records announced that Musk had "officially broken the world record for the largest loss of personal fortune in history." The previous record holder was Japanese tech investor Masayoshi Son, who lost $58.6 billion in 2000.
Marriage
Elon Musk has been married three times, but only has two ex-wives. This is because his second wife, Actress, and Writer Talulah Riley, was married to Musk twice: Once between 2010 and 2012, then again from 2013 to 2016. Adding up both marriages to Riley, it's still less time than he was married to his first wife, Author Justine Wilson. Musk and Wilson were married from 2000 to 2008. Between these marriages, Musk has been linked to several other romantic partners. This includes actress Amber Heard, singer Grimes (a.k.a. Claire Boucher), and even Neuralink executive Shivon Zilis.
Divorce
Musk has been divorced three times: Once in 2008, then again in 2012, and then a third time in 2016. This mirrors the divorce his parents went through during his childhood in 1979.
Family
Elon Musk has fathered ten children between the years of 2002 and 2021. The first six were with his first wife Justine Wilson, two were with his most recent partner Grimes (a.k.a. Claire Boucher), and the latest two were reportedly birthed by top Neuralink executive Shivon Zilis. What's more, four are twins and three are triplets. Their names and ages are as follows.
| Child | Age | Birth Year | Mother |
| --- | --- | --- | --- |
| Nevada Alexander Musk | Passed away at 10 weeks | 2002 | Justine Wilson |
| Vivian Jenna Wilson | 18 | 2004 | Justine Wilson |
| Griffin Musk | 18 | 2004 | Justine Wilson |
| Kai Musk | 16 | 2006 | Justine Wilson |
| Saxon Musk | 16 | 2006 | Justine Wilson |
| Damian Musk | 16 | 2006 | Justine Wilson |
| X Æ A-Xii | 2 | 2020 | Claire Boucher |
| Exa Dark Sideræl | Under one year | 2021 | Claire Boucher |
| Name unknown | Under one year | 2021 | Shivon Zilis |
| Name unknown | Under one year | 2021 | Shivon Zilis |
While Musk has a solid relationship with many of his children, his relationship with one of his oldest, Vivian, has not been nearly as sturdy. Prior to legally transitioning and changing her name in April of 2022, Vivian stated to the court that she no longer wants to live with or even be related to Musk in any conceivable way, shape, or form. The court granted her wish, and she now sports her mother's last name instead of her father's. This is a notable development not only because of Musk's own contentious relationship with his own father but also because of Musk's frequent insensitive comments on gender and identity.
Tragedy
Despite being well-off, Musk has still been through (and put others through) a fair share of tragedies. He and his first wife Justine Wilson lost their first child, Nevada Alexander Musk, at just 10 weeks old. The cause of death was credited to SIDS, or sudden infant death syndrome, in 2002.
Beyond this, Musk almost died of malaria after a visit to South Africa in 2000. While he was hospitalized for quite some time and came close to succumbing to the illness, he of course came out on top in the end.
Conversely, Musk has also been named as the cause of tragedy in others' lives. Take, for instance, the sexual misconduct allegations that arose against the man in 2022. There's also the time Musk made heinous accusations against the leaders of the international rescue diving team that saved a group of children from a flooded cavern in Thailand in 2018.
The factory conditions of Musk's Tesla facilities have come under fire in the past, as well. Speaking of which, many Tesla cars have literally caught on fire in recent years, which could be seen as a tragic blow to the brand's image. (Also, while hardly severe enough to be considered a tragedy, Musk is notorious for lashing out against his detractors and others who hold opposing views online, often crossing lines many would consider inappropriate or over-the-line for someone in his position of authority.)
Elon Musk: Awards and Achievements
Environmentalist Awards
Global Green prodcut design award, Tesla Roadster, 2006
National Wildlife Federation National Conservation Achievement award, 2008
Space Travel Achievements
American Institute of Aeronautics and Astronautics George Low award, 2007-2008
National Space Society's Von Braun Trophy, 2008-2009
FAI Gold Space Medal, 2010
Kitty Hawk Foundation Living Legend of Aviation, 2010
Heinlein Prize for Advances in Space Commercialization, 2011
Royal Aeronautical Society Gold Medal, 2012
Explorers Club President's award for Exploration and Technology, 2014
Stephen Hawking Medal for Science Communication, 2019
Newsweek Hall of Fame, 2021
Medal of Order of Merit for Defense, 2022
Professional Milestones
Inc. magazine's Entrepreneur of the Year, 2007
Time 100 Most Influential People in the World, 2010, 2013, 2018, 2021
Esquire 75 Most Influential People of the 21st Century
Forbes 20 Most Powerful CEOs 40 And Under, 2011
Fortune Businessperson of the Year, 2013
Edison Achievement Award, 2014
Yale Honorary Doctorate in Engineering and Technology, 2015
IEEE Honorary Membership, 2015
Business Insider Top 10 Business Visionaries Creating Value for the World, 2016
Oslo Business for Peace Award, 2017
Forbes World's Most Powerful People, 2018
Fellow of the Royal Society (FRS), 2018
Forbes Most Innovative Leaders, 2019
Axel Springer Award, 2020
Fortune Businessperson Of The Year, 2020
Financial Times Person of the Year, 2021
Time Person of the Year, 2021
Elon Musk Quotes
"If something's important enough, you should try. Even if the probable outcome is failure."
"Some people don't like change, but you need to embrace change if the alternative is disaster."
"I'd rather be optimistic and wrong than pessimistic and right."
"If you're trying to create a company, it's like baking a cake. You have to have all the ingredients in the right proportion."
"I think it's very important to have a feedback loop, where you're constantly thinking about what you've done and how you could be doing it better."
Up Next…
The image featured at the top of this post is ©dennizn/Shutterstock.com.