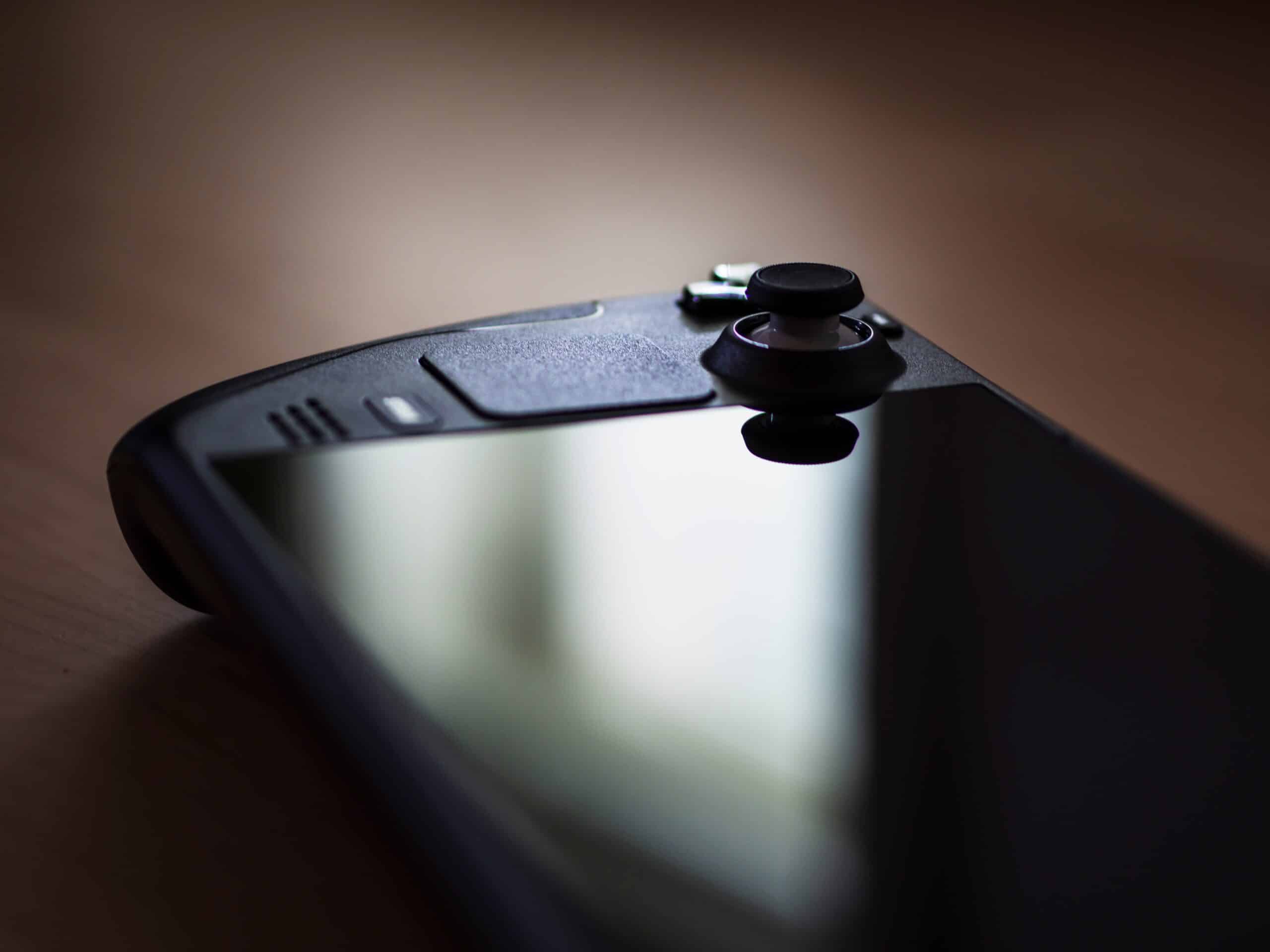 Valve is a major company in the gaming sphere. The company has produced a wide variety of games that are not only critically acclaimed but also influential to the trajectory of gaming itself. Valve had humble beginnings as the passion project of two Microsoft employees but now inhabits a position of great importance within the gaming community. 
Let's break down everything you should know about Valve.
Quick Facts
Year Founded

1996

Founders

Gabe Newell, Mike Harrington

Industry

Video Games

Headquarter

Bellvue, Washington

Key People

Gabe Newell, Mike Harrington

Notable Products

Half-Life, Left 4 Dead, Team Fortress, Steam, Steam VR, Steam Deck
Facts Box
| | |
| --- | --- |
| Year Founded | 1996 |
| Founders | Gabe Newell, Mike Harrington |
| Industry | Video Games |
| Headquarters | Bellevue, Washington |
| Key People | Gabe Newell, Mike Harrington |
| Notable products | Half-Life, Left 4 Dead, Team Fortress, Steam, Steam Deck, Steam VR |
| Website | https://www.valvesoftware.com/en/ |
The History of Valve Corporation: What to Know
The company has been around for a while, debuting its first game, Half-Life, in 1998, just two years after its launch in 1996. Since then, the company has become well-known for several other titles, including Team Fortress, Defense of the Ancients, Left 4 Dead, and Day of Defeat.
Valve has also broken into the gaming hardware scene, producing computer systems and gaming consoles that are designed to work with the company's premier Steam platform. These ventures have seen some success but have consistently failed to recreate the successes of the games they release and the Steam platform itself.
The Founding of Valve Corporation: How It Happened
Valve Corporation was founded by Gabe Newell and Mike Harrington, both of whom were former Microsoft employees. The two formed Valve Corporation in 1996 with the intent to produce and release video games. Their first game, Half-Life, was released in 1998 to raucous critical success. Half-Life was praised for its realism and creativity within the zombie shooter genre and continues to substantially impact the first-person shooter genre as a whole, even today.
Harrington left the company in 2000. However, this didn't signal an end or change in the company's direction. Valve launched the Steam platform in 2003 a comprehensive game store and library application for PC and Half-Life 2 in 2004.
Valve Through the Decades
Founding and the Half-Life Era
Valve's founding was a calculated move of industries by founders, Gabe Newell and Mike Harrington. Half-Life was the company's first game, released in 1998, two years after its founding in 1996. Before founding Valve Corporation, Newell spent 13 years working at Microsoft and had worked on many flagship projects, including the Windows 95 port of Doom.
Using shared wealth, Harrington and Newell founded Valve Corporation in Kirkland, Washington, which happened to be located about five miles from Microsoft. The founding of Valve Corporation coincided with Gabe Newell's wedding day on August 24, 1996.
From there, Valve began its first foray into the games industry. They modified the Quake engine into Valve's GoldSrc engine, a flagship game engine that would be the backbone of many of their early projects.
Then, Valve released its first game, Half-Life. Half-Life is a first-person shooter game with horror elements as the player battles a fictional zombie apocalypse. However, Valve initially struggled to find a publisher for Half-Life before signing on Sierra On-Line to publish the game. 
Half-Life was a booming success, and its realism, seamless storytelling, and scripted sequences would forever shape the first-person shooter industry. In 2014, IGN published a thinkpiece that stated that FPS games could neatly be separated into the pre-Half-Life and post-Half-Life eras if you analyzed them, and they would be right (at least, we agree with them!)
After the successful release of Half-Life, Valve contracted Gearbox Software to create three expansions for Half-Life: Opposing Force was released in 1999, Blue Shift was released in 2001, and Decay was released in 2001.
Valve also acquired several smaller game developers, such as TF Software, which produced the original Team Fortress mod for Quake. Team Fortress was remade using the GoldSrc engine and was released under the name Team Fortress Classic by Valve. They also released the GoldSrc SDK (software development kit), allowing players to modify GoldSrc games. One mod, Counter-Strike for Half-Life, was so popular that Valve acquired the developers and made a standalone Counter-Strike game.
Source and Steam Era
As Valve became a more enormous giant in the gaming sphere, they looked for more ways to take control of the games they were creating. For starters, the company altered its philosophy around its game design by releasing the Steam gaming platform. Steam combined a comprehensive library, stat tracker, and storefront for Valve Corporation, which is now located in Bellevue, Washington.
By launching the Steam platform, Valve became the publisher of their own games, giving them more agency to create and innovate without having to capitulate to the needs of a separate publisher. They also produced an in-house made game engine, the Source engine. This gave them complete control of the development and publishing of their games.
Initially, Steam only hosted Valve games and would be a required prerequisite installation for those who wanted to play the new Half-Life 2, which was developed simultaneously. However, after the success that the Steam platform experienced, they opened their doors to publishing third-party, not just Valve games.
The development of Half-Life 2 began just six months after the release of Half-Life. The game aimed to innovate on the original success of Half-Life, introducing advanced physics systems and increasing focus on the player and story elements.
However, these additions also increased the amount of time Valve needed to produce the game. After several years of development, Valve shifted Half-Life to an episodic story and released Half-Life 2: Episode One in 2006. The game was intended to be the first in a trilogy of stories that continued the Half-Life story, but the third episode was never released.
However, Half-Life 2: Episode Two was released in 2007, followed by the multiplayer game Team Fortress 2 and the physics puzzle game Portal. 
During this time, Valve also acquired Turtle Rock Studios, briefly named Valve South. Valve South developed Left 4 Dead and Left 4 Dead 2 before splitting back off from Valve and returning to the Turtle Rock name.
Service Provider and Steam Machine Era
In 2010, Valve started its next era by acquiring IceFrog, the developer of the popular Warcraft III mod, Defense of the Ancients. A sequel to Defense of the Ancients with all Warcraft III assets removed was developed and released by IceFrog under Valve in 2013. The Defense of the Ancients 2 beta was released in 2011, and Valve funded and began the International, an esports event for Defense of the Ancients 2. The prize pool was funded by Valve Corporation and also through microtransactions made for the International Battle Pass.
During this period of Valve's history, they released a record-low number of games. This trend marked an attempt by Valve to move into a service provider position rather than a game developer position. Despite this, they acquired several small studios, including Star Filled Studios. They also claimed to be working with director J. J. Abrams on a movie.
Valve also attempted to release hardware during this period. They released the Steam Machine, a full-fledged gaming PC with additional integration with the Steam platform. However, the Steam Machine fared poorly on the market due to its inflexibility with non-Steam games and exorbitant price.
During this era, Gabe Newell voiced a desire for Valve to become a hardware-software juggernaut like Nintendo, producing hardware specifically for the Steam platform, much like Nintendo's line of hardware and software.
Media commentary on the shift in Valve's design manifesto was largely driven by Valve's income as a service provider to smaller game developers, estimating that Valve generated around $3.4 billion in 2017 as a service provider alone.
The Present: Virtual Reality, Half-Life: Alyx, and Source 2
Valve announced the successor to the Source engine in 2015, and the Source 2 engine was released in March of that year. They also collaborated with the company HTC, creators of the HTC Vive virtual reality headset, to experiment with VR. They released The Lab, a collection of VR mini-games, shortly after beginning the collaboration with HTC.
Recognizing that players wanted an ambitious AAA VR game, Valve began working on just that, and the company began to explore the development of VR titles in-depth. They experimented with many different Valve IPs, including Portal. However, due to Portal's physics-based puzzles that often result in the player tumbling through the air, they found Portal was too disorienting in VR. Eventually, they settled on a Half-Life game. Many thought that Half-Life 2: Episode Three would be on the table, but Valve released Half-Life: Alyx. Alyx was developed by Valve using the most skilled development team in Valve's history. The game received wide critical acclaim and was described as VR's first killer application.
While Half-Life: Alyx is undoubtedly the current defining game of this era of Valve's history, it wasn't the only one released during this period. In 2018, Valve released a digital trading card game called Artifact in collaboration with Magic: The Gathering creator Richard Garfield. However, this game had unusual pay mechanics that made it unpopular. They also released Dota Underlords into beta, a game based on the Dota 2 community-created mode Dota Auto Chess.
Valve recently announced the much-awaited sequel to Counter-Strike: Global Offensive. The sequel is set to release in the Summer of 2023 and will be available as a free update to all Counter-Strike: Global Offensive players.
Valve Corporation: Inventions
Games
Valve Corporation develops and maintains various video games across many genres. Valve titles include Half-Life, Portal, Left 4 Dead, Team Fortress, Defense of the Ancients 2, Day of Defeat, and Artifact.
Steam
Steam is perhaps the most notable of Valve's inventions. It is a gaming platform that combines a comprehensive library with a digital storefront and social media elements. Initially, Steam only integrated with Valve titles. However, they opened their storefront to third-party titles, and since then, the Steam storefront has exploded and is one of, if not the, most popular gaming storefronts on the market.
Steam Machine
The Steam Machine was Valve's first foray into hardware. It was a full-fledged gaming PC packed to the gills with components and integration with the Steam platform. However, its exorbitant price and lack of integration with non-Steam games made it unpopular.
Steam Deck
The Steam Deck is Valve's other major hardware release. It's a hybrid PC/Console that functions much like the Nintendo Switch. The Steam Deck is primarily a handheld console but can interface with a dock that allows it to output the game to a separate monitor.
Virtual Reality
Valve has also made several forays into virtual reality on both the software and hardware levels. They collaborated with HTC to create the SteamVR and HTC Vive VR headsets. The platforms were marketed using their "Lighthouse" motion tracking system, allowing for "room-scale" VR experiences.
How Does Valve Corporation Make Money?
While many gamers will jokingly admit that Valve may as well be printing money with how much money they make from the services provided by their Steam platform, it's only mostly true. Valve's Steam platform generates enough money, estimated at $3.4 billion in 2017, that they no longer need to release games to make money. However, they do also release games and are pouring the money they make from the Steam platform back into their projects.
Valve Corporation: Notable Controversies
Valve Corporation v. Vivendi Universal Games
Initially, Valve had a publishing contract with Sierra On-Line (under Vivendi Universal Games). This contract gave Vivendi and Sierra some intellectual property rights and digital distribution rights over Valve's games. Vivendi and Valve would end up in a complicated lawsuit regarding digital distribution as Valve discovered that copies of their games were being illegally distributed to internet cafes owned by Vivendi. The lawsuit would last several years and eventually be ruled in favor of Valve.
Valve Corporation v. Activision Blizzard
Valve filed a lawsuit against Activision Blizzard in 2009 when Activision acquired Sierra Entertainment. Activision had not abided by the arbitration agreement in Valve v. Vivendi, and the case was ruled in favor of Valve Corporation.
DotA Intellectual Property Dispute
Defense of the Ancients was a killer mod for Blizzard's Warcraft III: Reign of Chaos. The game is the creative basis for the Multiplayer Online Battle Arena (MOBA) genre. Valve acquired IceFrog, the maintenance party for DotA, and filed trademarks for DotA 2. DotA-Allstars under Blizzard immediately counter-filed trademarks. Eventually, the court ruled in favor of Valve, giving them commercial rights for the DotA intellectual property, while Blizzard maintained the right to use the terms non-commercially.
ACCC v. Valve Corporation
The Australian Competition & Consumer Commission (ACCC) delivered a lawsuit against Valve Corporation in 2014. The lawsuit continued into 2016 when Valve was found guilty of breaching Australia's consumer law. The breaches were as follows:
Consumers were not granted any availability of refunds for digitally purchased products under any circumstances.
Statutory guarantees or warranties for goods of acceptable quality were not produced.
Statutory guarantees on products that would be of acceptable quality were modified.
During the legal proceedings, Valve created and enforced a refund policy for games and goods purchased from their digital storefront, but the prosecution looked at their actions before introducing the lawsuit. The court sided with the ACCC, and Valve was ordered to pay a $3 million AUD fine.
Valve appealed the decision on multiple occasions, but the High Court of Australia upheld the decision.
UFC Que Choisir v. Valve Corporation
French consumer rights group UFC Que Choisir launched a lawsuit against Valve, saying that consumers who purchased games through the Valve storefront should have the legal right to resell titles in their libraries. The court ruled in favor of UFC Que Choisir. Since then, Valve has said that they plan to appeal the decision, but no motion toward that has yet been made.
Skin Gambling Controversy
Valve also came under fire in two lawsuits in June and July of 2016 that alleged that gambling websites were using Valve's Steam API to convert cosmetic skins for Counter-Strike: Global Offensive into digital or real currencies for gambling. Both suits allege that Valve encourages underage gambling by using cosmetic skins for their games.
Valve subsequently released a statement stating that it has no ties, commercial or casual, to any gambling website and that it would demand these websites stop using their API as it violates their terms of use. However, in October 2016, the Washington State Gambling Commission sent a letter to Valve demanding that they stop using their API to aid in gambling using skins. Valve subsequently sent a letter stating that they had "no business relationships" with any of these skin gambling websites and that these websites crop up without company knowledge or permission; they can only reactively shut them down, not proactively.
Anti-Competitive Practises
In February 2017, The European Commission the European Commission launched an investigation against Valve, Koch Media, Focus Home Interactive, Capcom, Bandai Namco Entertainment, and ZeniMax Media for anti-competitive practices. The European Commission specifically investigated the use of geo-blocking in Steam product keys and the Steam storefront that prevented access to certain games for people in particular countries. 
The other five companies that were investigated by the European Commission in 2017 were still in the stages of settling their lawsuits with the European Commission in 2019. However, Valve has stated that it intends to dispute the charges against it for geo-blocking, stating that less than 3% of games are affected and that they had shut off EU geo-blocking in 2015.
Discrimination
A former employee sued Valve for discriminatory practices in 2016. However, the court ruled in favor of Valve Corporation in 2017.
Final Thoughts
It's hard to be a more prominent name than Valve in the games industry. Valve successfully revolutionized the PC gaming community and built a community and a platform that has almost no rivals, a virtual monopoly. We hope you enjoyed learning about the history of one of the world's most significant gaming industry companies with us. We sure enjoyed taking a walk through history with you!