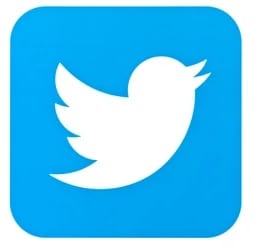 Key Points
Former Google employees, Evan Williams and Noah Glass decided to create Odeo, a microblog and social media site. They were joined in the endeavor by Biz Stone and Jack Dorsey.
In spite of being overtaken by iTunes, the team continued to focus on Twitter a side project of Odeo which became a huge success.
Twitter permits a maximum of 280 characters. It uses advertising and data licensing to earn revenue. In spite of its successes, it has been involved in a number of controversies including frequent outages, its autoplay feature, and fake news removal.
The History of Twitter: What to Know
Quick Facts
Year Founded

2006

Founders

Evan Williams, Noah Glass, Biz Stone, Jack Dorsey

Industry

Social networking

Headquarter

San Francisco

Key People

Evan Williams, Biz Stone, Jack Dorsey

Notable Products

Twitter, TweetDeck

Website

https://twitter.com/
What started as a simple side project for a podcasting platform became a social network superstar. Twitter had humble beginnings as a status update feature of Odeo, but quickly became a standalone service that offers social networking, online news, and microblog services.
The origin of Twitter starts with Evan Williams and Noah Glass. The two Silicon Valley entrepreneurs came together to create Odeo, a podcasting platform that would eventually become obsolete thanks to Apple iTunes. This didn't stop Evan Williams from successfully growing Blogger, which led to a multi-million dollar sale to Google in 2003.
Meanwhile, a side feature of Odeo was set to become the latest microblog and social network platform. Known first as Twttr, the service allowed users to send short messaging service, or SMS, to groups. Six months later, the name was changed to Twitter.
Twitter is now known as a social networking and online news site. It offers easily digestible content and allows you to search for and follow friends, celebrities, and business accounts. It's been described as a marketing tool, amateur news reporting platform, and social messaging service. In 2020, had over 5,500 employees and total assets over $13.3 billion.
The Founding of Twitter: How It Happened
Evan Williams and Noah Glass worked together at Google before deciding to leave and become co-founders of Odeo. Evan Williams also brought along another coworker, Biz Stone, to work on the project. Jack Dorsey had a chance encounter with Evan Williams and decided to reach out. He was added to the Odeo team.
Unfortunately, the launch of iTunes, with its podcast feature, made the Odeo venture obsolete and struggling to get off the ground. Twttr was created in 2006 to offer SMS status updates. Users could use the SMS short code "40404" to send updates to a small group.
The South by Southwest convention became a key moment in the growth of the service. During the Austin, Texas conference in March 2007, the number of daily tweets grew from 20,000 to over 60,000. The number of users and value of the company climbed significantly after that critical conference.
Twitter Through the Years
2006-2007
November 2004

– Evan Williams, Biz Stone, and Noah Glass join to form Odeo.

June 2005

 – The announcement to launch Apple iTunes severely limits any chance of success for Odeo.

March 2006

– The first tweet is sent by Jack Dorsey: "just setting up my twttr." It marks the official launch of the earliest version of Twitter.

July 2006

– Evan Williams fires Noah Glass due to workplace tensions and the addition of Jack Dorset to the team.

March 2007

– The South by Southwest conference names Twitter as "best startup." The number of daily tweets exceeds 60,000.

April 2007

– Jack Dorsey is named CEO, marking the moment Twitter became its own company.
2008-2012
October 2008

– Jack Dorsey is replaced by Evan Williams as the CEO of Twitter.

September 2009

– Dick Costolo is named COO of Twitter.

April 2010

– Promoted Tweets announced for advertising, marking the first clear option for consistent profitability.

October 2010

– Dick Costolo is named CEO, replacing Evan Wiliams.

July 2011

– President Barack Obama and Jack Dorsey moderate the first Twitter town hall hosted by The White House.

October 2012

– Twitter acquires Vine.
2013-Present
November 2013

– Twitter releases its IPO, which starts at a valuation of $31 billion.

May 2015

– Tweets are added to Google search results.

June 2015

– Jack Dorsey replaced Dick Costolo as CEO.

October 2016

– Twitter discontinues the Vine app.

September 2018

–

Facebook

COO Sheryl Sandberg and Jack Dorsey testify before the U.S. Senate.
What Are the Most Important Inventions From Twitter?
Twitter, as a company, is most known for its online social network. It has gone through many updates, innovations, and reiterations to create a more engaging experience.
Twitter: Social Network, Microblog, and Online News Site
Twitter allows users to post tweets of up to 280 characters. They can use hashtags, mentions, replies, and retweets to create updates or conversations with friends and public viewers. It's become particularly popular as a social network for connecting with friends, but it has also played important roles as a marketing tool and news site.
How Does Twitter Make Money?
Ever since the promoted tweets feature was introduced, advertising has been the primary source of revenue for Twitter. Current advertising strategies for the social network include Promoted Ads, Trend Takeovers, and Follower Ads.
Twitter also uses data licensing to generate revenue. Developers and companies can subscribe to public data for user demographic and platform trend information in both real-time and historical categories.
Twitter Acquisitions
Summize, $15 Million, 2008
One of the first acquisitions of the company, Twitter acquired Summize, the search engine. This integration improved stability and allowed Twitter to expand its team of engineers.
Mixer Labs, $5.2 Million, 2009
Mixer Labs offers geo-location support, allowing Twitter to improve geotagging features, store check-ins, and location sharing.
TweetDeck, $40 Million, 2011
This third-party app allows users to view multiple timelines and track engagement. It's most popularly used for social media marketing and business owners tracking various accounts.
Vine, $30 Million, 2012
Although now shut down, Vine was a popular platform that allows users to watch and share 6-second videos on a loop.
TapCommerce, $100 Million, 2014
Twitter acquired TapCommerce to boost advertising efficiency and allow for greater levels of advertising engagement.
ZipDial, $30 Million, 2015
The company acquired ZipDial to allow people to receive SMS information about a business through "missed call" marketing, which is particularly popular in countries where data plans aren't common.
Niche, $50 Million, 2015
Niche is described as a talent agency to match social media starts and advertisers, which was acquired by Twitter to help grow its advertising opportunities.
Magic Pony Technology, $150 Million, Twitter
Twitter enhanced its machine learning capabilities by acquiring Magic Pony Technology. This step helped improve video and photo quality as it shares them across platforms.
Twitter's Notable Controversies
Sustained Outages – 2009
Due in part to major growth period from its founding to 2009, the year saw a significant amount of outages. A fail whale graphic was used to show that Twitter was over capacity, creating significant issues for the 7 million visitors it was receiving.
Autoplay Videos – 2015
The year not only saw the resignation of Dick Costolo and a four-month search process until Jack Dorsey served again as CEO, but the autoplay video feature also harmed users. This feature caused videos to begin playing as users scrolled past them, which became a controversy when videos of Bryce Williams murdering two reporters on-air in Virginia rapidly circulated on Twitter.
'Fake News' – 2016
The months leading up to the 2016 U.S. election saw a significant increase in the use of this phrase. President Donald Trump and other political leaders around the world were at the center of the controversy. Twitter was criticized for its lack of effective fact-checking features and fake news removal.
Up Next…
Interested in finding out more about awesome technological strides that changed the course of history? Read about them in these articles here.
Facebook: Complete Guide — History, Products, Founding, and More: The mere act of creating it very nearly landed Mark Zuckerberg in hot water. Find out the story of one of the most successful forms of social media of all time.
Google: Complete Guide – History, Products, Founding, and More: Like Amazon, this corporation also started life in a garage before taking over the world. Here's the story of how it all happened.