Key Facts
Palm Inc. actually played a key role in the smartphone sector.
An emphasis on productivity rather than entertainment prevented the organization from thriving.
Delays in the manufacturing process prevented them from being able to capitalize on the success of their earlier smartphones.
Palm, Inc. is behind the production of an array of mobile devices that operate as a personal information manager, commonly referred to as "a personal digital assistant (PDA) or "a handheld PC," among other electronics that ushered in the smartphone era.
However, due to the rapid adoption of high-tech smartphones, especially Android and iOS-based, PDAs got replaced. Palm marked its end in terms of production of PDAs in 2011 after recording poor sales. Keep reading to understand more about the company's demise.
Quick Facts
Year Founded

1992

Founders

Jeff Hawkins

Industry

Computer Hardware and Software

Headquarter

Sunnyvale, California

Key People

Jon Rubinstein

Notable Products

Treo, PalmPilot, and Centro

Website

https://www.palm.com
The History of Palm: What to Know
It is unfortunate how easily we forget the company that played a significant role in the world of smartphones – Palm Inc. To recap, this American-based company, founded by Jeff Hawkins in 1992, takes pride in the first WebOS versions; the first operating system used in smartphones, PDAs, Global Positioning System (GPS) gadgets, and handheld gaming systems. Jeff Hawkins later incorporated Donna Dubinsky as the company's CEO and Ed Colligan as the marketing VP. Together, they steered the company's hardware and software innovations. 
Inventions
Unfortunately, these inventions failed in the market because technology wouldn't support the concepts. But Palm survived! Mainly thanks to the income from the licensing charges for HP devices and the Graffiti handwriting recognition software. The company also developed Palm OS (also known as Garnet OS). It was for their line of personal digital assistants, originally marketed as Pilots, later dubbed Palm Pilots, and finally just as Palms.
Acquisitions
Nevertheless, like many companies, Palm has undergone multiple buys and sales. Three years after its formation, it was acquired by US Robotics. And two years later, it was rebought by 3Com. The decision was based on the company's market-share value rather than its technology development. This direction didn't go well, with the three founders leaving the company to start Handspring.
Handspring
Handspring launched Visor and, consequently, the first Treo. On the other hand, 3Com's share dropped from $ 95.06 to $6.50 in a year, a vast blow! After realizing their mistakes, Palm established an independent subsidiary to shoulder responsibility for the development and licensing of the Garnet OS.
As the company disintegrated, the Palm OS was blossoming. In 2003, Handspring restored the hardware department from 3Com's company to Palm, renaming the merger palmOne. It soldiered on until May 2005. Eventually, the company rebranded to Palm, Inc.
The Founding of Palm: How it Happened
1992- 1995
Jeff Hawkins founded Palm as a software company. He then employed Donna Dubinsky and Ed Colligan to help him develop software for Casio Zoomer devices, acknowledging that he was the guy with the idea and not a manager. The three continued to create software for PDA devices, including Graffiti – a handwriting/ input system. Their manufacturing was significant, provoking businesses to buy and revive it limitlessly.
Palm created PIM software (personal information manager) from scratch. It acted as a personal organizer with features such as Voicemail, Recipes, Reminders, Memos/ Notes/ Diary, Passwords/ Login verification, Reference materials, and Personal files like Photos, Music, and Videos. Unfortunately, Zoomer had a terrible failure in the market, leaving the company dependent on the revenue that was coming from the licensing fees for HP devices and Graffiti handwriting software.
1995- 2002
Palm completed the pilot design with no funds to launch it on the market on its own. And so, it was taken over by US Robotics since they could incept the software into the market that was inexpensive, small, and easier to use than the Zoomer and Newton. In the two years spent under US Robotics, the company capsized and was bought again by 3Com.
After one year of serving as a subsidiary under 3Com, in 1998, the founders left Palm and founded Handspring. This was inspired by a disagreement regarding the company's direction. Handspring was in charge of licensing Palm's software for Visor (one of its PDAs). They released their Springboard slot in 2000, enabling users to enhance the Visor's new characteristics like cellphone efficiency, MP3player, Bluetooth modules, and camera, making it a huge sell.
Handspring had a head-to-head competition with the mother company, Palm, in the market pool. This saw it merge the Visor and the Visorphone to create the Treo device, one of the most powerful smartphones of the era that continues to evolve under the Palm and palmOne brand long after Handspring's dissolution in 2003.
The Decline of Palm: Official Timeline
2000- 2003
On March 1, 2000, 3Com made Palm an independent subsidiary trading under NASDAQ. During the dot-com bubble, Palm Inc. traded its shares, hitting a one-time high of US $95.06. Unfortunately, the competition and the tech bubble's end made Palm lose its value by 90% in one year.
In June 2001, the company became the most poorly performing PDA producer of the time, with its shares trading at US$6.50. A year later it initiated its own independent subsidiary to create and license Palm OS, crafting the name from PalmSource, which was removed from Palm as an independent company. In 2003, the hardware division united with Handspring, rebranding itself as "palmOne, Inc."
2005-2009
A year later, palmOne acquired PalmSource's Share for $30 million. This followed its celebratory rebranding, with the company reverting to its former name, Palm Inc., and restoring PALM – the share ticker symbol.
Palm's Most Important Inventions
This was not the first PDA device but the first successful PDA after the Zoomer. It was easy to use and resembles today's smartphones. It contained all the settings and features found in most smartphones on the market, such as contact lists, web browsers, calendars, and other custom applications.
#2: WebOS and Palm OS 
WebOS is a complete functioning system that supported mobile devices when the company was still a software company. Palm tested this OS with Windows Mobile before repurchasing Palm OS. Thus, WebOS was replaced by Palm OS, which was then replaced by iOS and Android.
#3: Treo and Centro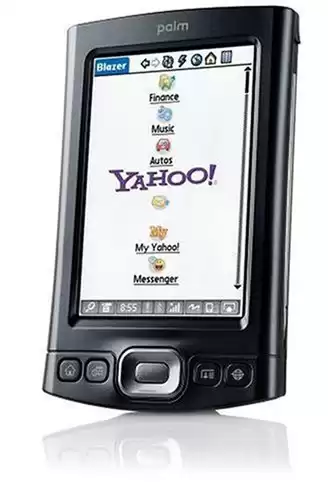 We earn a commission if you make a purchase, at no additional cost to you.
The first smartphone to be released was Treo, which featured a tiny screen with a tangible keyboard installed across it. Centro was launched in 2007 after the company bought an irrevocable license to manufacture, revise, and distribute Palm OS Garnet. However, its success was short-lived due to the introduction of the iPhone in 2008, shifting the mobile industry radically.
Is Palm still on the Market?
Since the start of the 2000s, there has been a decline in PDA sales due to the stable growth of easy-to-use and trendier smartphones. Although Palm's software and creativity are still of excellent value, the brand name is no longer in the market as it was sold to TCL in 2014.
Palm: What Went Wrong?
Palm, Inc specializes in the manufacturing of PDAs. But despite their experience, they were slow to transform and match the demands of the modern smartphone era, whose focus is on entertainment and convenience. Instead, palm gadgets continued to emphasize productivity.
Conclusion
Palm, Inc. was a success during the time of PDA technology. Still, due to several delays, they couldn't keep up with their earlier success of smartphones to provide consumers with a device that contains both data and a wireless voice. They also experienced a drastic decline in the trade of their shares.
Up Next