Esports, or electronic sports, have seen tremendous growth over the past few years. It has become one of the most lucrative and exciting forms of entertainment, with significant events now being broadcasted on major television networks and streaming platforms.
With this growth has come a surge in the number of companies offering services to eSports competitors and fans. This article looks at the ten largest eSports companies in the world based on their market capitalization and what they do to help support this booming industry.
From tournament organizers and streaming platforms to event planners and media outlets, these companies have helped shape the modern world of eSports.
#10: Super League Gaming – $14.38 million
Super League Gaming is a global eSports entertainment company. It provides creators with advanced tools and features that allow for seamless collaboration during live productions. The company was founded in 2014 and is based in Santa Monica, California.
It offers competitive gaming experiences for players of all skill levels, from novice to professional. Super League Gaming organizes tournaments, leagues, and other activities across all major game titles.
Super League Gaming provides a platform for players to show off their gaming skills and compete in high-stakes competitions. The company encourages and supports competitive gaming by providing players with unique content, streaming, tournaments, and leagues.
Super League Gaming has a strong online presence, hosting multiple live streams and content series on Twitch, YouTube, and other platforms. The company is continually introducing new features and services that enhance the player experience and foster greater competition.
This includes the use of analytics to identify emerging trends in gaming, offering esports training programs, and creating unique content for streaming channels. Super League Gaming is dedicated to creating an inclusive environment that embraces players of all backgrounds and allows them to showcase their skills on the world stage.
#9: Fragbite Group – $35.42 million
Fragbite Group is a Swedish company that operates in the esports industry. Founded in 2002, the company has expanded to encompass numerous gaming services, including an online tournament platform, a gaming news website, and a broadcast production agency.
It has worked with several prominent organizations in the esports industry, including DreamHack, the Electronic Sports League (ESL), and the Esports Championship Series (ECS). In addition to hosting live events, Fragbite also runs a number of online tournaments for various competitive games, such as Counter-Strike: Global Offensive, Dota 2, League of Legends, and StarCraft II.
Fragbite has established itself as one of the world's top providers of eSports entertainment and services, and its influence on the industry continues to grow. Fragbite Group also operates a number of websites and services related to gaming and esports, such as the Fragbite.se website and the Fragbite Masters tournament series.
#8: Allied Esports – $54.32 million
Allied Esports is an international gaming entertainment company that creates professional esports events, content production, and competitive entertainment. Founded in 2017, Allied Esports operates a global network of arenas, events, and services dedicated to esports and gaming, including the flagship location at the HyperX Esports Arena Las Vegas and the Allied Esports Trucks in North America and Europe.
In addition to its professional tournaments, Allied Esports produces various live esports events, including live streams of major video game launches and gaming-related lifestyle events such as the HyperX Esports Truck Tour.
Allied Esports has partnered with some of the industry's biggest names to create unique gaming experiences. These partnerships include Twitch, YouTube Gaming, Activision Blizzard, Ubisoft, and more. Through these strategic relationships, Allied Esports provides a range of new opportunities for brands to reach and engage with audiences in innovative ways.
#7: FaZe Clan – $0.12 billion
FaZe Clan is a professional esports and entertainment organization founded in 2010. It is considered one of the world's largest and most successful esports organizations, with several top players and teams under its banner.
FaZe Clan is estimated to have a market cap of around $0.12 billion and has over 500 million social media followers. They also have an expansive YouTube channel that features gaming-related videos, live streams, and interviews.
The company sponsors numerous professional gamers, teams, and tournaments across various eSports titles, including Fortnite, Counter-Strike: Global Offensive, Call of Duty, Rocket League, Halo Infinite, and Super Smash Bros. Ultimate. In addition to sponsoring events and tournaments, FaZe Clan also provides gamers with merchandise, streaming services, and content creation opportunities.
The organization has collaborated with brands such as Nissan, Doordash, Draft Kings, Respawn, SteelSeries, Scuf and others. FaZe Clan has consistently pushed the boundaries of eSports, taking the industry to new heights. As the organization continues to expand its reach within the gaming community, it is sure to remain one of the top eSports companies in the world.
#6: Nazara Technologies – $0.46 billion
Nazara Technologies is a Mumbai-based gaming company in the eSports industry since 1999. The company offers several services to gamers, including mobile games, PC games, sports and racing games, console games, and online tournaments.
They also provide esports infrastructure services such as streaming, video production, and event organization. Additionally, Nazara has a presence in the sports gaming and eSports industry.
In India, it has an exclusive partnership with the World Cricket Championship (WCC), one of the most popular cricket games in the country. Nazara is also a partner of Vodafone's Esports Initiative and Reliance Jio's Mobile Premier League (MPL).
The company is a major player in the Asian eSports industry and has been investing heavily in the space. As one of the largest players in the space, Nazara Technologies has a massive presence in the competitive gaming scene, and they are continuing to expand into new markets.
#5: Huya – $1.17 billion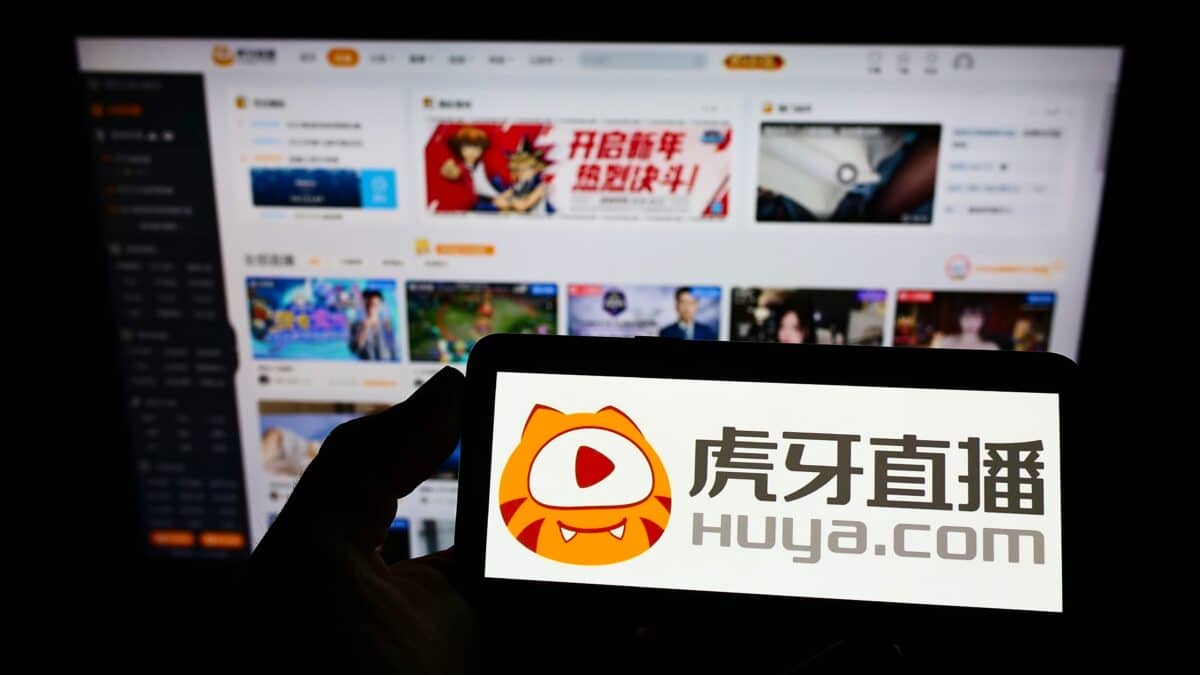 Huya is one of the world's leading eSports companies, and it's based in China. The company has established itself as the leading streaming platform for gamers and influencers, offering its viewers a vast selection of gaming and esports content.
Huya offers live streaming of popular gaming events, tournaments, and professional tournaments such as the League of Legends Pro League (LPL). Huya also hosts many tournaments, such as the HUYA Winter Invitational.
The company also partners with major esports organizations, such as Team Liquid, G2 Esports, and Fnatic, to bring its viewers a variety of content from all over the world. Huya has a strong presence in other markets, such as Japan and South Korea, which allows it to reach more audiences.
By 2019, the company had 150 million monthly active users, making it one of the biggest players in the industry. With its large user base and access to popular esports events and tournaments, Huya is well-positioned to continue its growth in the years to come.
#4: Take-Two Interactive – $17.57 billion
Take-Two Interactive is one of the largest eSports companies in the world, having been founded in 1993. It is based out of New York City and is best known for its Grand Theft Auto series and its other critically acclaimed titles such as Borderlands, Bioshock, Mafia, and NBA 2K.
The company has been a leader in the gaming industry for many years, and its success is attributed to its continuous innovation and commitment to creating high-quality games. It also offers streaming services, an online gaming portal, and a mobile gaming platform.
While Take-Two is not necessarily known for its involvement in the esports industry, it has several esports initiatives. For example, the NBA 2K League, a professional esports league featuring teams of players who compete in the NBA 2K game, is operated by Take-Two's 2K Games division. Take-Two also sponsors several professional esports teams and events.
Overall, Take-Two Interactive has established itself as one of the largest eSports companies in the world, providing exciting and engaging experiences for gamers everywhere. Its presence in the industry continues to grow as it looks to bring innovative products and services to the gaming community.
#3: Electronic Arts – $34.20 billion
Electronic Arts (EA) is one of the largest esports companies in the world. Founded in 1982, it has been a staple of the gaming industry ever since. The company is popular for various sports games, including FIFA and Madden NFL, and popular game franchises such as The Sims, Need for Speed, Battlefield, Mass Effect, and Dragon Age.
Recently, EA has become increasingly involved in the esports industry. It is the official publisher of the EA Sports Madden NFL Championship Series, which features a $1 million prize pool. It also runs other esports events, such as the EA Sports FIFA eWorld Cup and the EA Sports FIFA Global Series.
In addition to these events, EA has invested heavily in esports leagues, sponsoring teams and individual players. The company also runs its own eSports media channel, EA Play Live, allowing fans to watch competitions worldwide. EA is also involved in developing new ways to bring gamers together through digital tools like broadcast streaming and creating content for its official YouTube channel.
#2: Activision Blizzard – $60.72 billion
Activision Blizzard is an American video game company that is one of the largest and most successful companies in the esports industry. It was founded in 2008 through the merger of Activision and Vivendi Games, two well-established video game companies.
Activision Blizzard is best known for its popular franchises such as Call of Duty, World of Warcraft, and Overwatch. These franchises have a strong presence in esports, with professional leagues and tournaments organized around them.
One of Activision Blizzard's major esports initiatives is the Overwatch League, a professional league for the popular first-person shooter game Overwatch. The league is structured like traditional sports leagues, with city-based teams representing different regions around the world. The league has a franchised structure, with teams paying a buy-in fee to join the league and participating in a revenue-sharing model.
Another major esports initiative by Activision Blizzard is the Call of Duty League, a professional league for the popular first-person shooter game Call of Duty. Like the Overwatch League, the Call of Duty League has a city-based team structure and a franchised model.
Generally, Activision Blizzard is a major player in the esports industry and has made significant investments in the space. Its popular franchises and well-organized leagues have helped to establish it as one of the premier companies in the industry.
#1: Tencent – $436.09 billion
Tencent is a Chinese conglomerate that is one of the largest companies in the world, with a market capitalization of over 436.09 billion. It has several subsidiaries and investments in various industries, including gaming, media, and technology. Tencent is heavily involved in the esports industry, with a number of investments and ownership stakes in esports companies and organizations.
It is the owner of Riot Games, the publisher behind League of Legends (LoL), one of the biggest eSports games in the world. In addition to LoL, Tencent also publishes and runs popular mobile eSports games such as Honor of Kings and Arena of Valor.
Tencent's investments in eSports have made them one of the most influential players in the industry. The company has recently launched its eSports platform, called TGA (Tencent Gaming Arena), where it showcases professional tournaments and broadcasts content from some of the most popular eSport leagues, such as the LoL World Championship.
In addition to its eSports investments, Tencent has also become an integral part of China's gaming industry, with its many investments in game developers, publishers, and other related businesses. Tencent is a dominant player in China's gaming industry and continues expanding its presence globally.
Conclusion
As the esports industry continues to grow and expand, the listed companies will likely continue to be significant players in the space. Each of these companies has made a name for itself in the competitive gaming scene by developing or publishing various video games that have become popular amongst eSports fans.
The growth of competitive gaming has been meteoric over the last decade and is expected to continue growing in popularity. As such, these ten companies will continue to be at the forefront of the industry and dominate it for years to come.
In addition, new companies will emerge and challenge the dominance of these existing players. Regardless of what the future holds, it is clear that the esports industry is an exciting and dynamic space that is worth paying attention to.
10 Largest eSports Companies In The World: Summary
| Rank | Company |
| --- | --- |
| 1 | Tencent – $436.09 billion |
| 2 | Activision Blizzard – $60.72 billion |
| 3 | Electronic Arts – $34.20 billion |
| 4 | Take-Two Interactive – $17.57 billion |
| 5 | Huya – $1.17 billion |
| 6 | Nazara Technologies – $0.46 billion |
| 7 | FaZe Clan – $0.12 billion |
| 8 | Allied Esports – $54.32 million |
| 9 | Fragbite Group – $35.42 million |
| 10 | Super League Gaming – $14.38 million |
Up Next:
The image featured at the top of this post is ©ziiinvn/Shutterstock.com.