Key Points
Paytm, Klarna, and Bolt are all digital payment companies.
Paypal is one of the most well-known digital payment companies.
Gojek is a digital payments app technology and ride-hailing company.
Did you know that we technically already live in a near-cashless society via digital payments? The largest digital payments companies in the world are moving us toward a cashless future every second. Only a fraction of the money in the world is physical money like paper currency or coins.
Depending on which finance expert you ask, there is probably only $40 trillion or up to $80 trillion dollars' worth of physical money in circulation at any given time. Physical money is also known as "narrow money."
Most of the money in the world exists in the form of bank ledgers, interest payments, investments, cryptocurrencies, derivatives, and other similar non-tangible forms. Non-tangible money is also known as "broad money."
Over $1.3 quadrillion in broad money may exist on a global scale. A quadrillion is a number that has 15 zeroes following it.
The point is that the idea of living in a cashless society or even a global financial infrastructure is not as far-fetched as it may seem. About 64% of Americans think that they will live long enough to witness a cashless society in their lifetimes. 
Over 82% of Americans send or receive a digital payment regularly.
We now live in an age of digital payments or electronic payments. A digital payment is an electronic transfer of money from one digital device to another device or interface.
And there are companies all over the world that are hard at work perfecting the digital payment process. Some of these companies are startups while others have been at it for decades. 
The digital payments industry may have a global value of $167 billion by 2030. Additionally, the digital payments industry of today may inspire the cashless society of the future.
Many companies are now shaping the future of money and e-commerce via the innovation of digital payments. 
Here are ten of the largest digital payments companies in the world, and what they do. All of the companies on this list are ranked by market capitalization value.
10. Paytm – $5.5 billion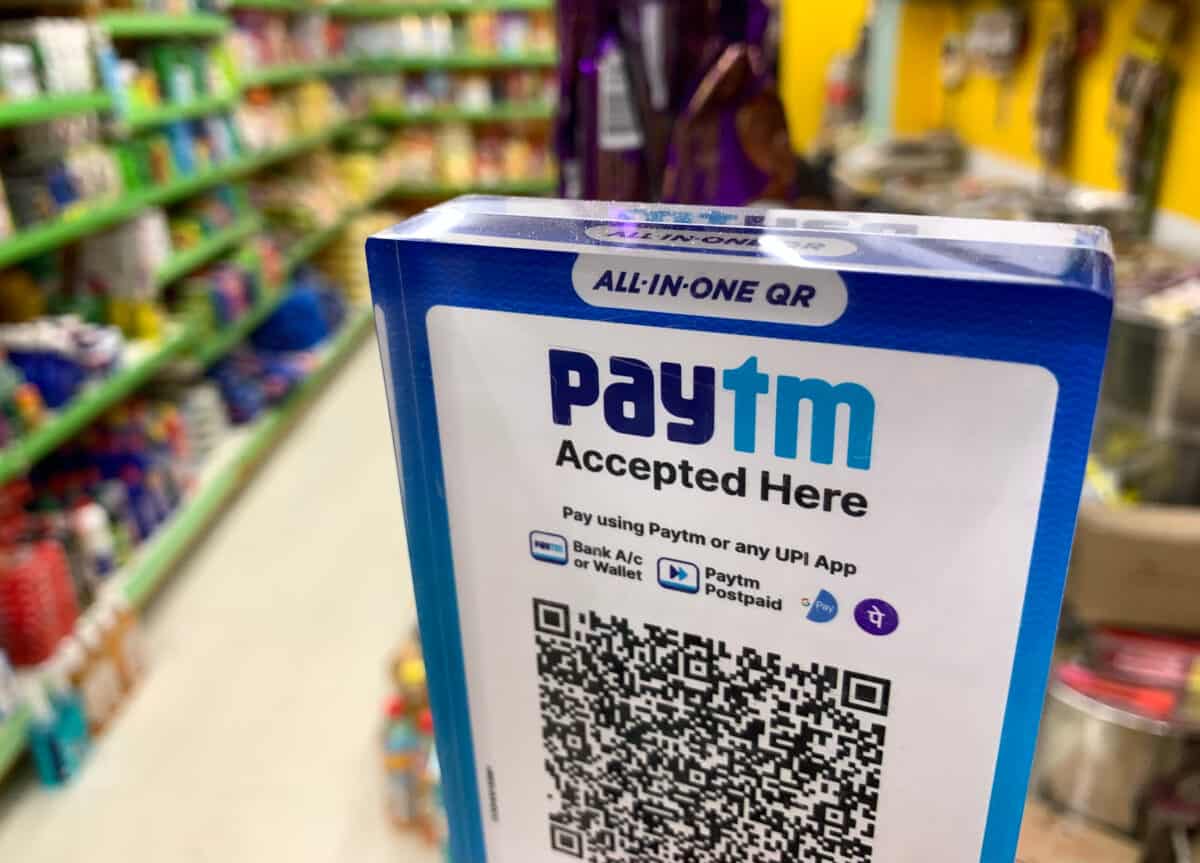 Pay Through Mobile, also known as Paytm is a fintech and digital payments company that was founded in Noida, India in 2010. The company was founded by Indian billionaire and entrepreneur Vijay Shekhar Sharma as a subsidiary of his company One97 Communications.
Paytm was originally intended to function as a traditional digital payment service between retailers and consumers. But the digital payments service soon expanded to offer Indians an expansive suite of financial services. 
Consumers can use Paytm to book airline tickets, pay utility bills, pay credit card bills, load mobile phone accounts, invest in stocks, and more. 
Paytm has over 333 million active users and is the most popular digital payment system in India.
Paytm has a market capitalization of about $5.5 billion.
9. Klarna – $6.7 billion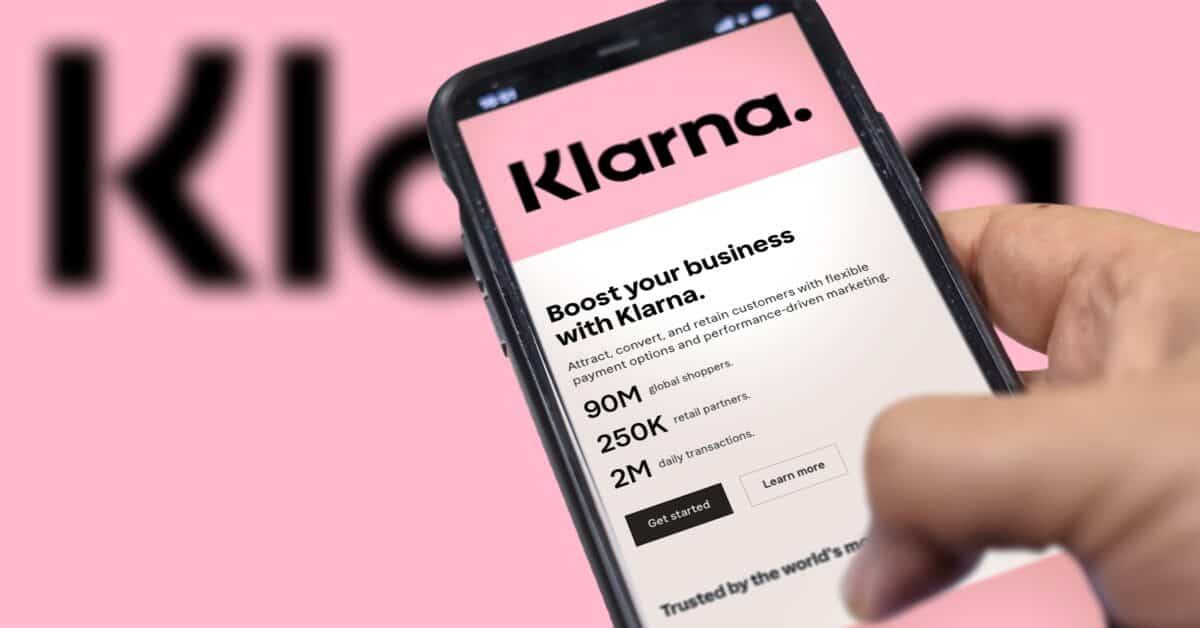 Klarna is a Sweden-based digital payment and fintech company that was launched in 2005. The founders of Klarna are Sebastian Siemiatkowski, Victor Jacobsson, and Niklas Adalberth. 
The original founder, Siemiatkowski, came from humble beginnings. One of his first jobs was flipping burgers at a fast-food restaurant. Siemaitkowski later dreamed of developing a digital payment system to rival PayPal.
Klarna, which roughly translates to "clear up," is a digital payment alternative to a credit card. When you buy products with Klarna, your payments are split into four interest-free payments. You make the first payment at purchases and the next three payments every two weeks thereafter.
All users of Klarna must pass a soft inquiry request on their credit history to use the service.
Klarna has a market capitalization value of $6.7 billion.
8. Bolt – $11 billion
Bolt is an American digital payments platform that was launched in 2014 by Ryan Breslow and Eric Feldman. Breslow dropped out of Stanford University to pursue his ambition of launching Bolt.
The founders of Bolt created the company to solve a consumer problem; how can retailers improve, optimize, and streamline the online payment process for consumers when they check out at e-commerce sites?
Bolt digital payments are designed to be an online checkout and payment platform for small and medium-sized businesses on par with Amazon's efficient and streamlined checkout platform. The Bolt digital payment system aims to make the small and medium-sized e-commerce checkout experience less frustrating, reduce abandoned carts, and increase conversion rates. 
Bolt offers fraud detection, a payment gateway, a payment processor, and an online shopping cart in one platform. The consumer interface is user-friendly as well. 
Bolt offers consumers and e-commerce merchants a near-instantaneous one-click checkout experience that connects millions of retailers and consumers through a unified network.
Bolt has a market capitalization value of $11 billion.
7. Gojek – $32 billion
Gojek is a digital payments app technology and ride-hailing company that was founded in Indonesia in 2010. The small company initially started as a call center and transitioned into a ride-hailing, courier, and food delivery service for moped riders.
The company founders are Michaelangelo Moran, Nadiem Makarim, and Kevin Aluwi. 
The name "GoJek," is a play on the Indonesian word Ojek which translates to "motorbike."
The first four apps offered by Gojek were GoRide, the ride-hailing app, GoSend, a moving service, GoShop, a shopping app, and GoFood, a meal delivery service. GoJek now offers over 20 apps, including GoPay, which is the fourth largest digital payments service in Indonesia. 
GoJek currently has a market capitalization value of $32 billion.
6. Square (Block) – $33.2 billion
Square is a digital payments service platform that was launched in 2010 by business partners Jim McKelvey and Jack Dorsey.
In 2009, McKelvey was failing as a handblown glass artist. By 2010, he teamed up with Dorsey to launch square. The original square service was a square-shaped credit card reader that could be plugged into the iPhones of the era. Small business merchants could then use it to swipe credit cards.
Dorsey also went on to launch Twitter. Square then expanded its services to include digital payments services, inventory tracking apps and even helping retailers secure financing.
The company recently changed its name to Block.
Square has a market capitalization value of $33.2 billion.
5. Stripe – $95 billion
Stripe is a digital payment, fintech, and software-as-a-service company. It was conceptualized by Irish brothers Patrick and John Collison in the early 2000s. The Collison Brothers were young geniuses. 
Patrick Collison won the "Young Scientist of the Year," title for his work in computer programming when he was 16 back in 2005. Patrick left high school early to go to MIT. John went to Harvard in 2009. By 2008, when Patrick was 19, he was an executive at a company worth over $5 million.
The Collison brothers both wondered during this time why digital payments were so difficult to initiate and finalize. By 2010, the Collison Brothers had launched Stripe. The company has dual headquarters in Dublin, Ireland, and San Francisco California. 
Put simply, Stripe is an efficient digital payment processing system. Stripe is optimal for use in online sales, direct deposit payments, and any digital method for securely sending, accepting, and managing payments. 
Millions of companies, from sole proprietorships to small businesses, and up to Fortune 500 corporations use Stripe for their digital payment needs. Stripe accepts scores of payment methods. And the digital payment service also transacts in over 135 global currencies.
Stripe currently has a market capitalization value of $95 billion.
4. PayPal – $100.5 billion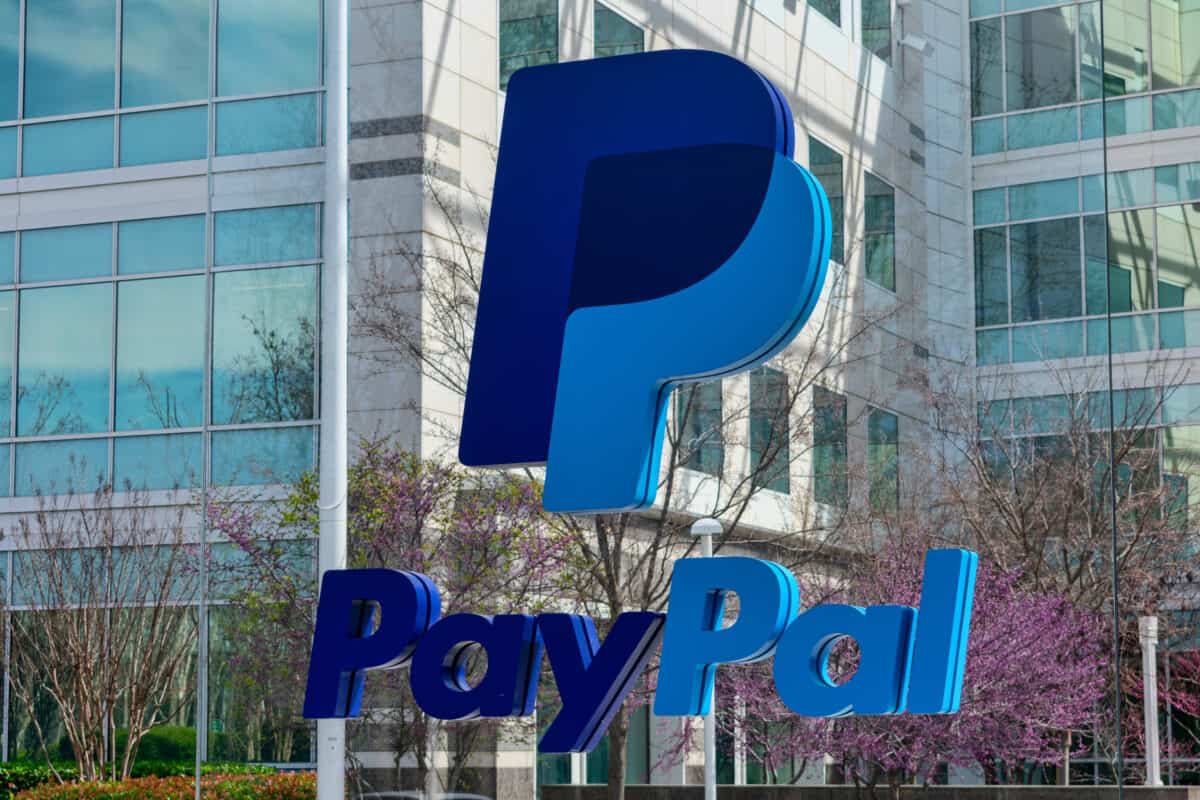 PayPal was originally called Confinity when it was launched in 1998 in Mountain View, California. The original founders of Confinity were Peter Thiel, Max Levchin, Ken Howery, and other entrepreneurs and celebrity investors. The company would later merge with a company run by Elon Musk and change its name to PayPal.
The business plan for PayPal was innovative and revolutionary in 1999 but is now commonplace and taken for granted. Consumers link their banking, credit card data, and emails to a PayPay account to initiate low-cost and secure digital payments. 
There are over 426 million PayPal accounts currently active. PayPal arguably controls about half of the digital payments industry. And well over half a million websites display PayPal as an accepted form of digital payment.
PayPal has a market capitalization of $100.5 billion.
3. MasterCard – $283.7 billion
Mastercard was one of the original credit card service companies launched in the United States. In 1940, a group of banks united into a financial consortium that began issuing credit-like documents to select customers. The consortium called itself the Interbank Card Association.
The name would later change to MasterCharge and then finally MasterCard. 
MasterCard is now investing in the digital payments industry. The company's Digital Secure Remote Payments Program is a cryptography-protected digital payments program designed to make e-commerce transactions easier for retailers and consumers alike.
MasterCard's DSRP initiative reduces fraud, streamlines online transaction functions, and simplifies the checkout process for online consumers.
MasterCard has a market capitalization value of $283.7 billion
2. JP Morgan Chase and Co. – $320 billion
JP Morgan Chase & Co., which is also colloquially known as Chase Bank, was founded via a multi-company merger back in 2000.
It is the largest banking system in the United States and the fourth largest in the world.
JP Morgan Chase is known for being a financial institution favored by investment bankers, asset management funds, treasury service firms, wealth management services, and private bankers.
The banking institution has publicly declared for years that digital payment technology of the future of banking and has been heavily investing in such technologies. JP Morgan Chase acquired a co-ownership stake in the digital payment startup Viva Wallet in early 2022.
While JP Morgan Chase is heavily investing in the digital payments industry, the corporate banking institution is currently more of a digital payment facilitator. JP Morgan Chase allows consumers to use various digital payment systems like Apple Pay, Google Pay, PayPal, Samsung Pay, and others to make digital payments via the bank.
JP Morgan Chase has a market capitalization of $320 billion, a net worth of $550 billion, and manages global assets worth $3 trillion. 
1. Visa Inc. – $387 billion
Visa Inc. was founded in Fresno, California back in 1958. However, Visa was known back then as BankAmericard and was issued by Bank of America. BankAmericard was the first credit card of its kind issued to middle-class Americans of the era.
BankAmericard's aim was to offer competition to MasterCharge, which would later become MasterCard.
BankAmericard expanded internationally in 1974 and became a global conglomerate. Bank of America is among the numerous owners of Visa. The company created the debit card function in 1975. BankAmericard officially became Visa in 1976. 
Visa is a well-known global fintech and digital payment company that connects retailers, consumers, and even governments via its secure electronic payment services. The company is renowned for credit card services, prepaid cards, debit, e-commerce platforms, and cash access programs. 
Visa processes almost 600 million transactions daily.
In recent years, Visa has been dedicating itself to developing new, innovative, and proprietary digital payment technologies. These include Visa Token, which is a consolidated digital payment platform. Visa Checkout securely stores consumers' payment data after one login. Thereafter, consumers can pay for all of their online purchases without constantly inputting their payment information.
Visa payWave is a contactless digital payment technology that allows consumers to wave an enabled Visa card or smart device over a point-of-sale secure reader to finalize payment. The company wants to make contactless digital payments an everyday reality.
Visa Net is the company's digital payment platform. Additionally, Visa Net can initiate 65,000 transactions per second.
Overall, Visa Inc. has a market capitalization value of about $387 billion.
Summary of The Largest Digital Payments Companies In The World, And What They Do
| Rank | Company | Market Capitalization Value |
| --- | --- | --- |
| 1 | Visa Inc. | $387 billion |
| 2 | JP Morgan Chase & Co. | $320 billion |
| 3 | MasterCard | $283.7 billion |
| 4 | PayPal | $100.5 billion |
| 5 | Stripe | $95 billion |
| 6 | Square (Block) | $33.2 billion |
| 7 | GoJek | $32 billion |
| 8 | Bolt | $11 billion |
| 9 | Klarna | $6.7 billion |
| 10 | Paytm | $5.5 billion |
Up Next