Odds are, you've probably browsed through a Redbox machine at least once in your life. First introduced to the world in 2002 and gaining a serious foothold on the disc rental market in the late 2000s, Redbox Automated Retail LLC has changed hands several times and spanned numerous different industries throughout its 20-year history thus far.
And make no mistake; Redbox isn't down for the count yet, even as the number of physical media purchases continually threatens to diminish year after year. Currently owned by Chicken Soup for the Soul (the iconic self-help brand that has since moved into the consumer goods and media industries), Redbox is now more than just a physical kiosk.
You can still find them outside local pharmacies, fast food joints, convenience marts, box retailers, and grocery stores, but you can also find Redbox online and at the movie theater, too. What has Redbox's company history looked like over the past two decades? Where have they been, where are they now, and where do they plan to go in the future? Let's take a closer look at Redbox's history.
The History of Redbox: What to Know
| | |
| --- | --- |
| Year Founded | 2002 |
| Founder | Gregg Kaplan |
| Industry | Entertainment |
| Headquarters | Oakbrook Terrace, Illinois |
| Key People | Galen C. Smith (CEO) |
| Notable Products | Disc rental kiosks, film and television production, streaming service |
| Website | www.redbox.com |
The Founding of Redbox: How It Happened
Before they were Redbox Automated Retail LLC, these big red kiosks were initially conceived by the McDonald's Corporation as a way to sell the kinds of products you'd find in a convenience store. They operated under the name Tick Tok Easy Shop, located inside McDonald's locations across the nation.
However, in 2003, McDonald's put an end to the Tick Tok Easy Shop with little fanfare. The fast food giant wasn't just going to call it quits there, however. Company executive Gregg Kaplan had a better idea; use the Tick Tok kiosks for renting DVDs instead.
Testing began in Denver, Colorado in 2004. The newly repurposed kiosks saw immediate success for their unique policy of allowing renters to return discs at any kiosk location. This differed drastically from other video rental stores that required renters to return the disc where they initially rented it from.
Before long, these so-called "Redboxes" were renting both DVDs and video games to the masses. Coinstar — the coin-cashing kiosk company — saw the potential of Redbox, and they purchased a 47% share of the company for $32 million in 2005.
Netflix and Blockbuster, on the other hand, turned down the opportunity to invest in Redbox early. In their place, Coinstar increased its hold to a majority stake of 51% in 2008. Then, just a year later, Coinstar completed the acquisition of the entire company for another $170 million dollars or so.
As the recession kicked into high gear and Blockbuster and other video rental stores continued to shut down at a rapid pace, Redbox steadily grew. The company passed Blockbuster in locations in 2007. In February of 2008, they passed 100 million rentals. In September 2010, they passed a billion.
Redbox Through the Years
Redbox closed out the 2000s with an impressive stake in the physical media rental market under their new Coinstar ownership. Little did they know what the 2010s and 2020s would hold for them.
The 2010s
New decade, new owner, new strategy. This is what defined Redbox Automated Retail LLC at the start of the 2010s. At the time, they were demonstrating a significant lead over all the competition. This included dominating Netflix's DVD-by-mail and GameFly's video game-by-mail services, along with brick-and-mortar stores Blockbuster, Hollywood Video, West Coast Video, and Family Video.
To assign a number to it: rental kiosks had a 36% hold on the disc rental market in 2011, while storefronts had just 25% of the market. They introduced Blu-rays in the summer of 2010.
Also in 2011, 68% of Americans lived within five minutes of a Redbox. By 2012, Redbox had more than 42,000 kiosks across 34,000 different locations. By 2013, the company's rentals exceeded 50% of the country's total disc rentals overall.
Movie studios — which benefitted tremendously from the pricier but more established rental stores of yesteryear — were not happy with Redbox's success at this time. As a matter of fact, 20th Century Fox, Warner Bros, and Universal all withheld new releases from Redbox for 28 days after reaching Blockbuster and the like.
Cleverly, Redbox simply purchased new releases from these studios from box retailers like Walmart. This actually saved them money off MSRP due to promotions at box stores, too, so they didn't mind. Conversely, Sony, Paramount, and Lionsgate all had distribution deals with Redbox.
Disney also had no problem being sold at Redbox. The company saw peak rentals in 2013 with 772.87 million rentals in total. They've fallen every year since, but still held 40,000 kiosks by 2017. To bolster sales, they launched their own video streaming service — Redbox On Demand — that same year.
The 2020s
Mere months before the start of a new decade, with sales continuing to decline year after year since 2013, Redbox made the executive decision to enter the film and television production industry. In October of 2019, Redbox Entertainment debuted with their first Redbox Original: Bob Saget's dark comedy Benjamin.
It was distributed exclusively by Redbox and marked the beginning of a number of Redbox Originals throughout the 2020s, including thriller Becky (2020), action movie Shadow in the Cloud (2021), and crime dramas Capone (2020) and Bandit (2022).
Weeks before the start of 2020, Redbox made another major companywide decision — cutting out video games from the equation. This marked a serious departure for the company, which had partially made a name for itself for its cheap video game rentals over the years.
And yet, even with these major changes, Redbox's revenue continued to plummet. Profits fell 20% in 2019, then 36% in 2020, then 50% in 2021. Contrary to the norm, Redbox still went public on the New York Stock Exchange in 2021 via Seaport Global Acquisition, despite rapidly decreasing profits.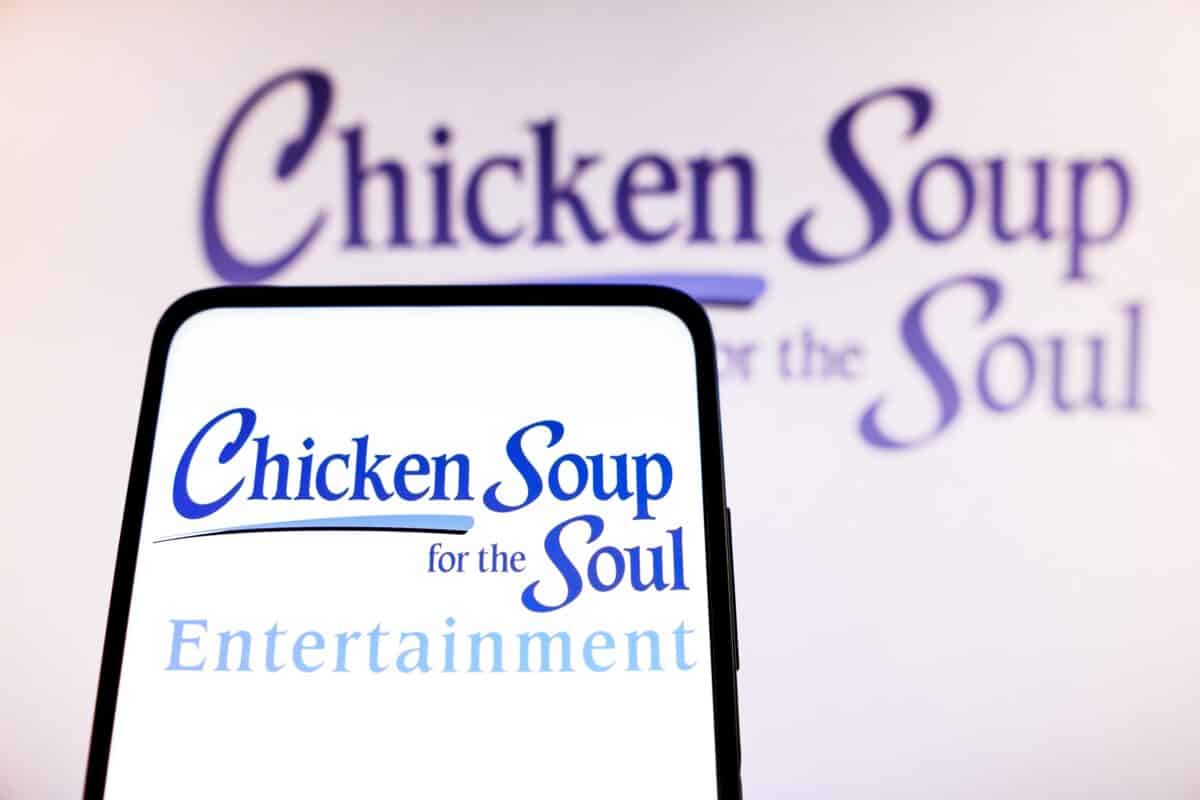 Then, in May of 2022, a saving grace: Chicken Soup for the Soul. After showing interest in their own film and television production division throughout the 2010s — including the acquisition of Alcon Entertainment, Screen Media Ventures, LLC, Popcornflix, Crackle, and several other smaller entertainment outfits — the self-help company came to help Redbox, too.
Chicken Soup for the Soul paid $375 million for the kiosk company, making things official on August 11th of 2022. It remains to be seen how this will impact Redbox's future, but things look promising.
Redbox's Most Notable Facets
While Redbox has tried and tested numerous products and services since its inception in 2002, the company's most important pillars are as follows: the Redbox kiosk, Redbox On Demand, and Redbox Entertainment.
Redbox Kiosk
Initially, Redbox simply repurposed the kiosks leftover from Tick Tok. However, after testing the market in Denver and other cities, it became clear they'd need a kiosk of their own specifically made for disc rentals.
They contracted Flextronics International, manufacturer of Microsoft products such as Zune and Xbox, to do the job. The now-iconic interactive touchscreen kiosks can hold anywhere from 60 to 200 titles and more than 600 discs among them. The average Redbox title sees 15 rentals total at around $2 per transaction.
Redbox On Demand
Five years old in 2022, Redbox On Demand is a dependable part of Redbox's annual income. Like any VOD service, Redbox is able to make a nice profit on these digital titles, which includes more or less the same slate of new releases from their kiosks, minus Disney and Lionsgate.
It competes alongside Amazon Prime Video, iTunes, and other online VOD services. It might not be the top VOD site around, but its success in conjunction with Redbox kiosks is not insignificant.
Redbox Entertainment
The newest part of Redbox's business model, Redbox Entertainment has yet to have a serious hit on par with other original films from services such as Netflix or Amazon Prime. However, that's not to say that everything released by Redbox Entertainment has been a dud. Not at all.
Becky, featuring Kevin James, brought in plenty of good reviews, and Chicken Soup for the Soul has its own fair share of hits as well. (Take the 2021 Sundance Film Festival hit Street Gang: How We Got to Sesame Street, for instance.)
How Does Redbox Make Money?
Throughout Redbox's history, the company has made money from five key sources:
DVD rentals and sales from Redbox kiosks,
Redbox Plus subscription service revenue,
Redbox On Demand revenue,
Ad revenue from Redbox's site, app, and Redbox Free Live TV,
Installation and merchandising fees for kiosks from retail partners.
Across the board, Redbox brought in $288.5 million in revenue for 2021. This represents quite the dip compared to 2020's revenue of $546.2 million. It only looks worse in comparison to 2019's revenue of $858.3 million.
Obviously, not all of this can be blamed on the pandemic — revenue was falling even before the virus began its global spread. Time will tell how the new Chicken Soup for the Soul acquisition will play out in the company's 2022 revenues.
Redbox Acquisitions
While Redbox's history has very little by way of acquisitions, the company has been acquired a few times. The first of these transactions was made by Coinstar, which took place between 2005 and 2009. Apollo Global Management bought Outerwall, the new owner of Coinstar, later in 2016. Redbox split from them, then Chicken Soup for the Soul took control in 2022.
Notable Controversies in Redbox History
Redbox has seen two major lawsuits in its history, both pertaining to movie studios and rental rights.
2009: 20th Century Fox, Warner Bros., and Universal Studios lawsuits
In 2008, Fox, Warner Bros, and Universal all took motion against Redbox to keep their titles from appearing in Redbox machines for 28 days after hitting home video. This was done out of loyalty to brick-and-mortar rental stores such as Blockbuster.
Redbox struck back by suing all three studios throughout 2009. These suits went back and forth between Redbox and the studios until 2010, when all three agreed to let Redbox rent their titles 7-28 days after hitting home video.
2017: Disney lawsuit
Redbox's other major lawsuit came in 2016 when Disney sued the kiosk company for allegedly violating copyright laws. Disney claimed Redbox was guilty of selling download codes for Disney titles such as Star Wars: Episode VII – The Force Awakens (2015) and Beauty and the Beast (2017). The suit went back and forth in court until 2019 when Redbox finally agreed to stop selling Disney download codes.
The image featured at the top of this post is ©ZikG/Shutterstock.com.