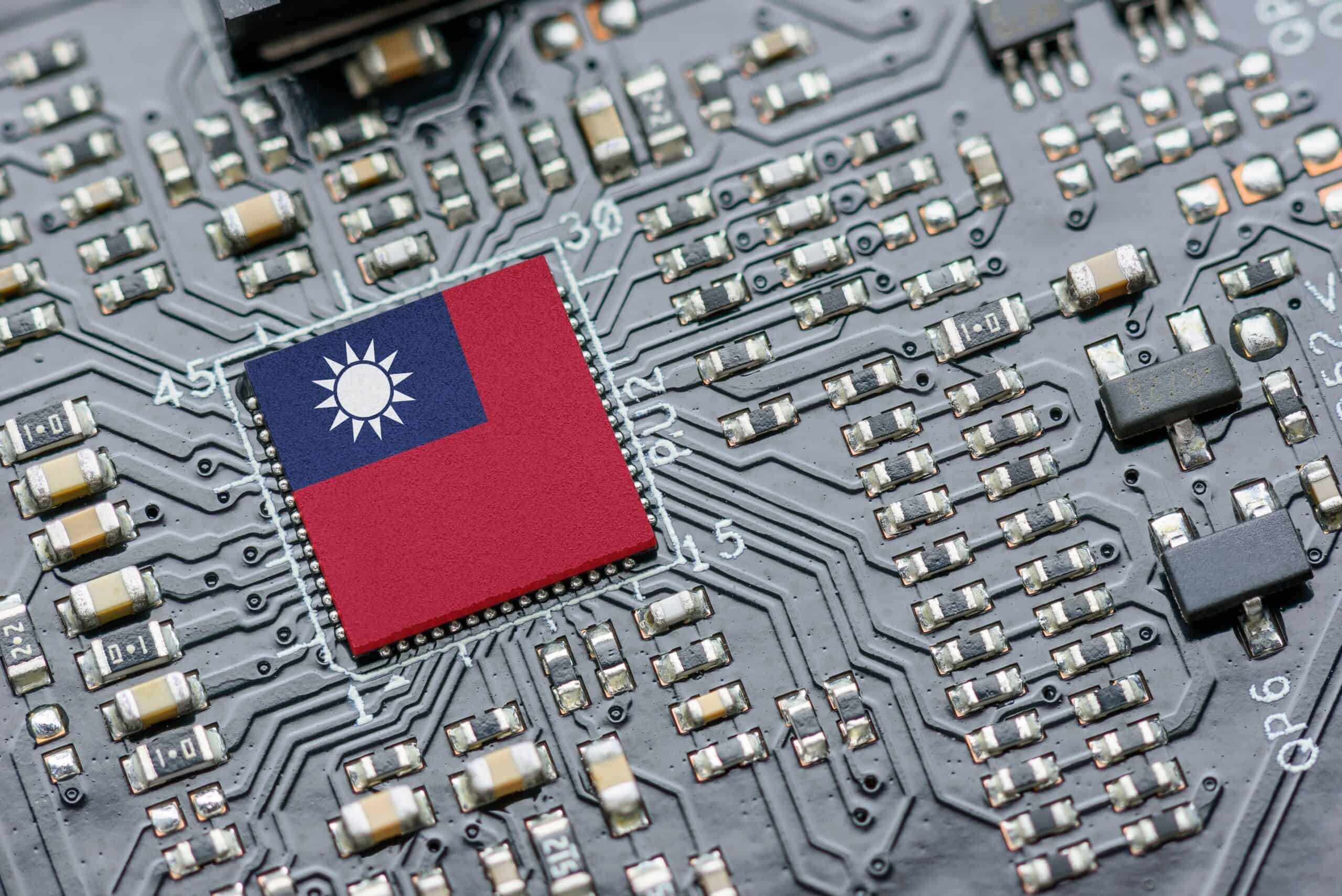 Key Points:
Taiwan Semiconductor Manufacturing Company (TSMC) invented the fabless foundry concept in 1987, revolutionizing the worldwide semiconductor industry.
United Microelectronics Corp Corporation (UMC) began as an integrated circuit designer and manufacture, but grew into a contract manufacturer similar to TSM.
TSMC's crucial position in the global semiconductor supply chain has emerged as one of the greatest hazards to the global economy as tensions between Taiwan and China increase.
If you've ever used a computer, tablet, smartphone, or other devices that use flash memory storage, then you've probably interacted with something made in Taiwan. This small country, known as the Silicon Valley of the East, has been responsible for some of the most innovative technological advancements in the last century and will continue to impact the global industry in the years to come. To get you up to speed on everything you need to know about Taiwan's chip industry, we have compiled a detailed overview of what has made this region so crucial to the tech industry today.
The History of the Taiwan Chip Industry
The Taiwanese semiconductor industry began in 1974 when Pan Wen-yuan, who was then a US-based research director at Radio Corporation of America (RCA), advised Sun Yun-Suan, the minister for economic affairs, to develop integrated circuits. The plan was approved and Taiwan managed to persuade RCA to agree in 1976 to transfer semiconductor technology.
In 1985, Morris Chang was recruited to develop the semiconductor industry for the Taiwanese government. In 1986, he joined a non-profit research institute in Hsinchu, Industrial Technology Research Institute, as Chairman and President. It was on the ITRI campus that Morris Chang launched the creation of what later became TSMC's first semiconductor wafer fabrication plant.
TSMC invented the fabless foundry concept in 1987, revolutionizing the worldwide semiconductor industry. From ITRI's initial 3-inch wafer manufacturing unit in 1977 through the establishment of UMC in 1980, the industry has grown to become a global leader, with 40 fabs in operation by 2002. In 2007, the semiconductor industry surpassed that of the United States, trailing only Japan.
In 2009, the sector's output was US$39 billion, placing it first in global market share for IC manufacturing, packaging, and testing and second in IC design. Despite the fact that the global financial crisis from 2007 to 2010 had an impact on sales and exports, the industry has recovered, with companies reporting record profits in 2010. Taiwan held the greatest share of 300 nm, 90 nm, and 60 nm production capacity in the world in 2010 and was predicted to overtake Japan in overall IC fab capacity by mid-2011. Taiwan was the unrivaled worldwide semiconductor industry leader by 2020, with Taiwan Semiconductor Manufacturing Company (TSMC) alone responsible for over half of the global market.
The Rise of TSMC and UMC
In the past few years, the world has seen a lot of change in the semiconductor industry. The two largest manufacturers—TSMC and UMC—have been at the forefront of these changes, with each company redefining its markets and pushing others to innovate.
The semiconductor industry has always been a hub of innovation, but it's never been more exciting than it is today. With so many new advances happening at such fast speeds, there's no way for an experienced observer to keep up with every single development happening in this field.
United Microelectronics Corp Corporation (UMC) began as an integrated circuit designer and manufacturer. In the mid-1990s, founder Robert Tsao transformed the company into a contract manufacturer similar to TSMC. It has recently expanded into high-end chips, a market in which TSMC is not dominating.
Both TSMC and UMC revolutionized the semiconductor industry by concentrating on the contract manufacturing of custom wafers for chip designers. This allows the designers to focus on manufacturing and marketing the integrated circuits created on the wafers to form microchips; which results in the growth of fabless microchip firms like those in Silicon Valley.
Taiwan's Role in The Global Chip Industry
In recent years, Taiwan has become one of the world's leading manufacturers of semiconductor chips. Taiwanese companies such as TSMC and UMC are some of the biggest names in the business, and they produce chips for some of the biggest tech companies in the world, including Apple, AMD, Qualcomm, Marvell, ARM, Broadcom, MediaTek, and Nvidia. But why is this industry so important? And how did it get to be what it is today?
First off, Taiwan's chip industry became big because there was an insatiable demand for them all over the world, but there weren't enough chip factories around to supply that demand. The Taiwanese government chose the semiconductor sector as a vital industry. At that time, agriculture constituted most of Taiwan's economy, with "nothing but paddy fields, sugar cane, and pineapples." Second, Taiwanese companies have been able to excel because they invested heavily in research and development – investing more than any other country per capita.
Lastly, the Taiwanese government offers tax incentives for companies that invest in their R&D and export high-tech products like chipmaking machines and raw materials used to make chips (e.g., silicon). They attempt to cultivate and recruit technical talent while incentivizing chipmakers to construct facilities and create cutting-edge technologies. Beginning in the late 1970s, one of the ways the Taiwanese government has done this has been to identify the most promising industries and create an appealing environment for high-tech businesses in those industries to establish and expand. This was accomplished despite the country having almost no technology to build on—only a labor force.
Potential Risks for Taiwan's IC industry
TSMC's crucial position in the global semiconductor supply chain has emerged as one of the greatest hazards to the global economy as tensions between Taiwan and China increase. Western countries and TSMC are now trying to figure out how to prevent the worst-case scenario, in which China invades or blockades Taiwan and cuts off a supply of chips essential to the world economy.
The entire economy might experience a serious crisis if China cuts off TSMC's supply chain, according to Paul Clifford, a non-resident fellow at Harvard's Kennedy School and the author of "The China Paradox – At the Front Line of Economic Transformation." Because of this worry, TSMC is looking toward relocating "part of their production off of Taiwan."
The significance of TSMC to the globe cannot be overstated. According to the European Institute for Asian Studies in Brussels, it generates more than half of all foundry revenues and holds an 84 percent market share in the production of sophisticated chips smaller than 10 nanometers. These chips are at the core of every cutting-edge tool and weapon in the world and are crucial to the competition between the US and China for technological dominance.
The Future of Taiwanese Semiconductor Production
Taiwan controls 46% of the foundry market and 61% of the global capacity for transistors with a size of less than 16 nm, making it a market leader in the production of semiconductors. Taiwan contributed 26% of the global income from semiconductor production and 64% of the global revenue from foundries in 2021. According to Trendforce, the global foundry will grow by 20% to $128.7 billion in 2022, and Taiwan's income share will rise by two percent as well.
Taiwan Semiconductor Manufacturing Company (TSMC), a well-known local manufacturer, will expand its share from 53 percent to 56 percent, while United Microelectronics Corp. will own the remaining 13 percent. At that time, Powerchip Semiconductor (PSMC), a lesser-known company, will lose one unit of revenue.
Despite recent decisions by the US and Europe to actively subsidize the creation of new chip production facilities, these initiatives won't change anything in the near future. By 2025, it is anticipated that Taiwanese manufacturers will retain 44% of the world's foundries, 47% of the 12-inch plate output, and 58% of the advanced production process. Taiwan intends to increase chip production while new facilities are built in China. However, TSMC also intended to establish new plants in the US, Japan, and its own country. UMC has increased the number of factories it has in Singapore and Taiwan.
Taiwanese manufacturers who set up shop in China bear the risk of economic and technological espionage. They continue concentrating on "home" developments, research, and production expansion. Because Taiwan has spent years creating an ecosystem for chip production, it will maintain its market share. It takes time, even though rivals like Intel try to lessen their reliance on Asian chips and reopen foundries in the US and Europe.
Up Next…