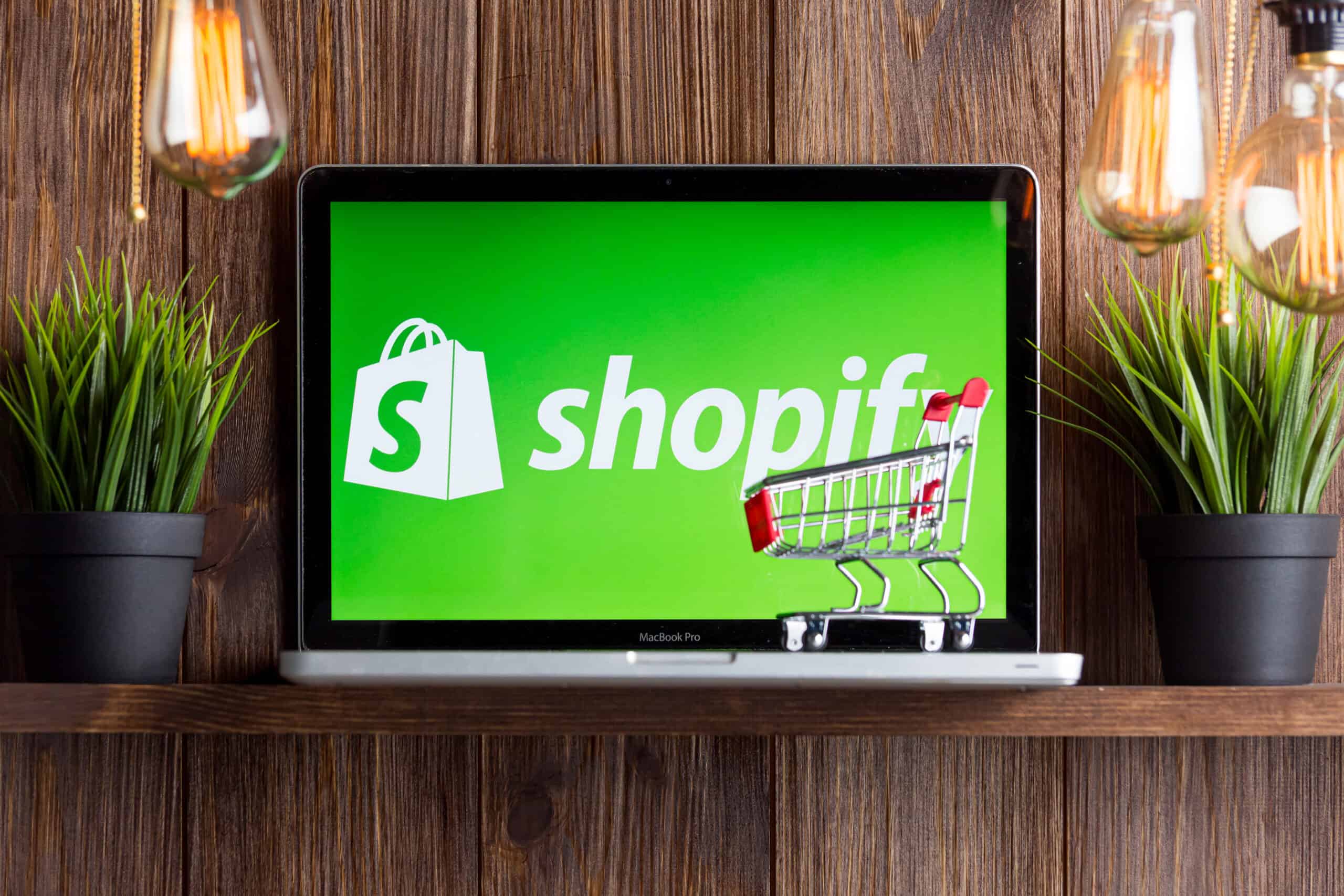 Shopify is a major e-commerce platform that most people haven't even heard of. However, nearly everyone has purchased something or at least visited one of their sites. In a way, Shopify is similar to eBay, while also being completely different.
The History of Shopify: What to Know
Unlike platforms like eBay and Amazon, Shopify is not a marketplace. Instead, it enables its users to create their own websites using their payment processing and templates. This allows its users to maintain their unique image rather than be part of a larger retail site.
Quick Facts
Year Founded

2006

Founders

Tobias Lutke, Daniel Weinand, Scott Lake

Industry

e-commerce

Headquarter

Ottawa, Canada

Key People

Tobias Lutke, Daniel Weinand, Scott Lake

Notable Products

Shopify2, POS systems

Website

https://www.shopify.com
The idea came from two friends in Canada who wanted to open a snowboard store but disliked the existing options on the market. Seeing an opportunity, the two decided to also launch a program called Shopify to help other retailers get started, in addition to their snowboard store. Since then, they have continued to expand offerings to help businesses grow.
The Founding of Shopify: How It Happened 
Tobias Lutke and Scott Lake started Shopify back in 2006 in Ottawa, Canada. But before that, in 2004, the duo tried to create a snowboard shop online and couldn't find a platform to use. Lutke, a programmer, decided to make his own platform.
He used Ruby on Rails which had recently launched and was a database framework. Just a few months later, the pair launched Shopify as an open-source template called Liquid, which is what the site still runs on today.
The launch is significant because it started with just two friends that wanted to open a store. They did not set out to revolutionize retail but managed to do so anyway.
Shopify Through The Years
Early Years
After Shopify's launch, they saw slow growth, in part due to the way that customers were charged. Initially, they used a percentage-based model similar to how eBay charges its customers. However, they quickly learned that it would be better to charge fixed monthly fees based on the customer's needs.
Shopify would continue to take a small percentage of sales for credit card processing, but that percentage was based on tiers. For instance, higher-tier users were charged less per sale. This encouraged customers to grow their stores instead of penalizing them for more sales.
Shopify continued to see positive growth over the next couple of years and even caught the attention of many big-name companies. It became a great choice because all the work was already done, so all the business owners had to do was enter their products.
Around the same time, they were also getting the attention of investors and began making changes to the site. Shopify was no longer just a place to sell your items; it was now a platform to manage your business.
Finding Their Way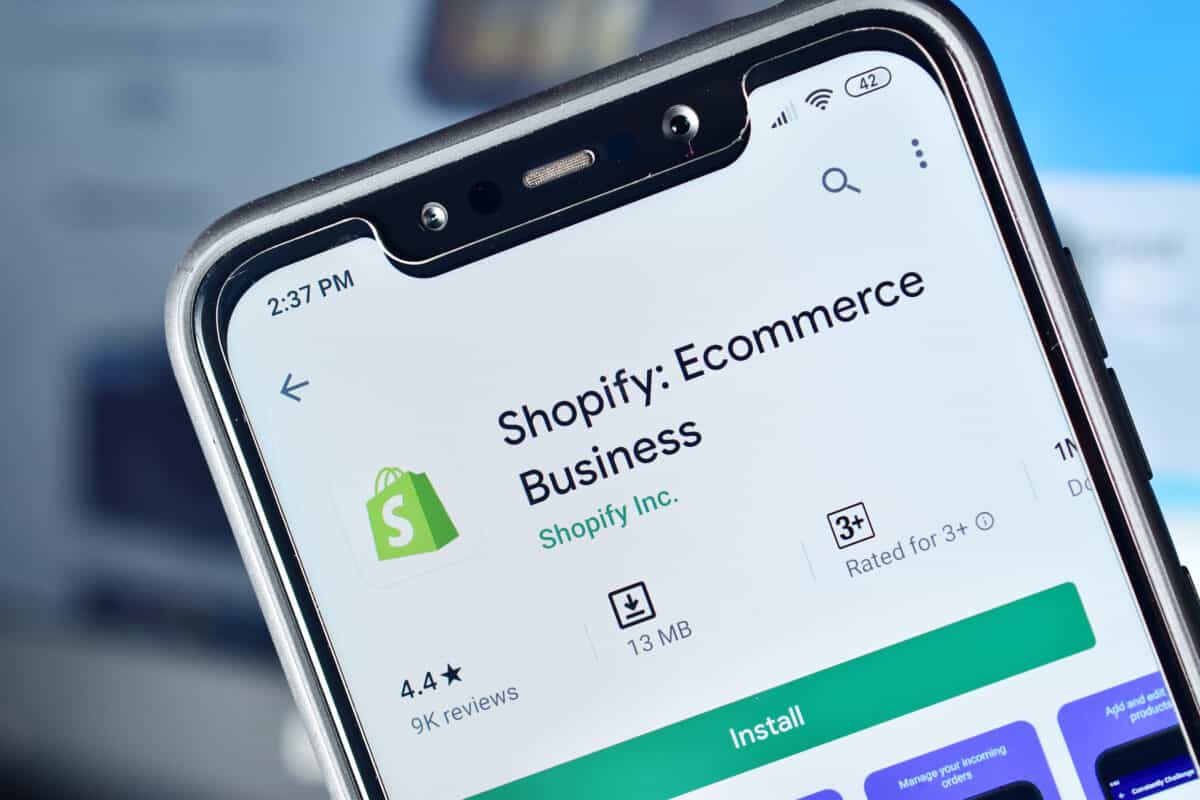 Going into the next decade, Shopify made some drastic changes. But, by far, the largest was the addition of their API platform. APIs allowed third parties to create their own apps. Customers were now able to connect different programs, such as shipping, inventory, and accounting software.
The next significant addition was the creation of the Shopify app for the Apple App store. It came out as new smartphones were taking the market by storm, and people were managing everything from their mobile devices.
Marketing was another big push of the early 2010s as Shopify started a "Build a Business" competition to attract store owners. The competition encouraged small retailers to open a Shopify store, with the most successful after eight months winning $100,000 and a business mentorship program. The contest was a major success in garnering national news.
In the following years, Shopify continued to see massive growth. As a result, it made numerous changes to its platform. The biggest of which was the release of Shopify2, which added many new features.
Continued Growth Through Brick and Mortar
After the massive success of the Shopify platform as an e-commerce hub, the company decided to start paying attention to brick-and-mortar retailers more. If it was going to become an all-in-one retail partner, then it would need to enter the brick-and-mortar space.
Shopify launched its POS system, which retailers could use in their brick-and-mortar stores. This system linked up with the store's website and allowed store owners to manage everything in one place. In addition to POS systems, they also launched a credit card reader for mobile devices to compete with Paypal and Square.
In 2015 Shopify had its IPO, and launched on both the New York Stock Exchange and Toronto Stock Exchange. It started trading at $28, an impressive jump from its $17 offering price. After the company went public, Tobias Lutke remained CEO, a title he still holds in 2022.
The site continued to expand and blend retail with e-commerce, creating better experiences for everyone using and visiting their sites. This even included using Shopify to facilitate payments on already existing websites. It also allowed store owners to manage all of their other sales channels within the Shopify platform.
Shopify: The Most Important Inventions
Online Platform
The online platform was the beginning of Shopify, and it remains the company's backbone. All of the success and additions are still reliant on the original concept. The platform made it possible and easy for anyone to start their own e-commerce website. Shopify was a breakthrough because it gives companies individual websites rather than letting them sell as a third party, like on eBay or Amazon.
POS Systems
The other major breakthrough was actually blending e-commerce with brick-and-mortar retail through POS systems. Unfortunately, point-of-sale systems are costly and require a lot of work to maintain. But by using their existing platform, Shopify could simply add an affordable POS option. This helped lower the barrier to entry for many businesses and allowed them to expand without spending a small fortune.
How Does Shopify Make Money?
Shopify makes money by charging its users fees. All fees are based on the user's needs and sails. Three main tiers allow users to grow their stores with their business. In addition to a monthly fee, Shopify charges a credit card rate that is both percentage and transaction-based. However, credit card rates decrease for users with a higher tier store.
Shopify also offers discounts if its users decide to go with a yearly plan instead. In addition, Shopify offers starter packages for new sellers and enterprise solutions for bigger businesses. There's also an option for POS-only retailers that do not need an online store. Plus, they also make money from the sale of their POS devices.
Shopify: Notable Controversies
Breitbart News
Breitbart News operated a store through Shopify, and in 2017 #deleteshopify started trending. People demanded that they delete Breitbart's store. Shopify's co-founder and CEO defended the decision not to delete the store on the grounds of free speech.
Andrew Left Allegations
Shopify found itself in the middle of another controversy in 2017 when Andrew Left, a short-seller from Citron Group, accused the company of criminal misconduct. He argued that they were selling a get-rich-quick scheme because so many unverified merchants were using the site. After the allegations, Shopify's stock dropped more than 10%.
Illegal Content
Shopify was sued in 2021 by a group of textbook manufacturers who claimed that it allowed users to sell pirated content on their platform. This is a murky situation since Shopify does not micromanage transactions like eBay and Amazon.