Key Points
It only took two years of Oculus's operation (post Kickstarter campaign) before Facebook quickly bought it up.
Affordability really catapulted Oculus's market dominance.
The internet and science fiction are full of stories and theories about a future of an all-virtual work, life, and society.
Virtual reality (VR) is a computer-generated, simulated 3D experience that allows users to feel immersed in a virtual world. The concept of VR has been widely used in fiction and science fiction books, television, and movies, including Star Trek's holodeck, Red Dwarf's VR game "Better Than Life," The Matrix, and many, many more.
VR became a reality in the 1990s with consumer headsets such as the Sega VR and the cave automatic virtual environment, a projected VR experience similar to the holodeck. Since then, VR has improved exponentially. Case in point: Oculus Rift and subsequent Oculus (later known as Meta) products, including the introduction of a VR device that didn't have to be tethered to separate hardware in 2014.
Quick Facts
Year Founded

2012

Founders

Palmer Luckey, Brendan Iribe, Michael Antonov, Nate Mitchell

Industry

Consumer Electronics, Virtual Reality

Headquarter

Melo Park

Key People

Palmer Luckey, Brendan Iribe, Michael Antonov, Nate Mitchell, Mark Zuckerberg

Notable Products

Rift, Go, Quest, Quest 2, GearVR

Website

https://www.oculus.com
The History of Oculus: What to Know
In 2012, a new Kickstarter campaign took the internet by storm. Palmer Luckey introduced the concept and the first test series for the Oculus Rift and Oculus Touch controllers. The fundraising campaign raised $2.4 million, tenfold of the $250,000 the campaign aimed to achieve. The funds allowed Oculus to push out two pre-production models for developers to work with.
Before the hardware had come into fruition, Facebook, Inc. saw the potential for what VR could be. In March of 2014, Facebook acquired Oculus for $2.3 billion in both cash and stock. This move proved to be beneficial in the long run for virtual reality headsets. Now a part of Facebook, Inc., Oculus moved its headquarters to Menlo Park, California.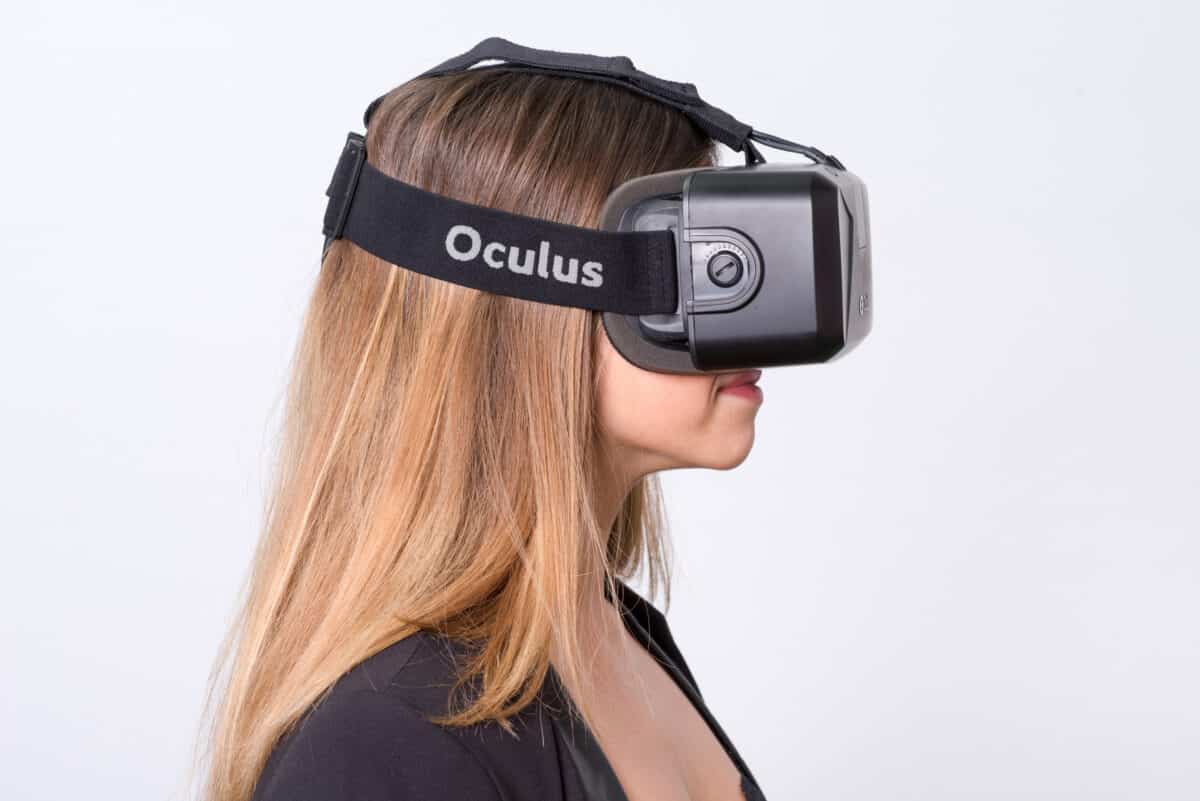 Facebook's first action was to set Oculus on a stronger development path. While they had a great concept with the Oculus Rift, nothing had come to fruition quite yet. On top of that, virtual reality devices had a history of being underwhelming. To help ease consumers into the idea, Facebook sent Oculus to work with Samsung Electronics to release Gear VR. At the time, smartphone producers were experimenting with smartphone-based virtual reality interfaces like Google Cardboard. (Note: The Google Store stopped selling Cardboard viewers in March 2021.)
In March of 2016, Oculus finally released the first consumer version of the Rift headset. The Gear VR had allowed more developers to experiment with VR applications, but the Rift opened it up to a new world of possibilities. The Oculus Touch controllers, full room motion sensing, head tracking, high-resolution screens, and the power of a tethered PC made the Rift a massive success.
In 2017, Oculus pushed even further with the release of their first standalone headset, the Oculus Go. The Go was a success and much more affordable than the Rift, which had a price of $600, but it could not support the same software experience.
By 2018, the conversation about "Big Tech" was becoming heated. The future of social media applications was no longer clear and stable. Facebook decided it was time that Oculus become one with Facebook Technologies, LLC. Technically, this was the death of Oculus as a separate company. Facebook, however, is and was well-versed in marketing and branding. They kept the name Oculus on their virtual reality devices.
In 2019, Facebook changed the virtual reality landscape forever with the release of the Oculus Quest. The Oculus Quest was the first standalone virtual reality headset. That meant all the discomfort of being tethered to a PC or Mac was eliminated. The Quest didn't have the computing power of a full desktop, but it was designed for a VR experience like no other. The success of the Quest pushed for improvements that lead to the Quest 2 in 2020 with better screen resolution, refresh rate, storage, and processing power.
Facebook announced a new direction for the company in October of 2021. Brand names like Facebook and Oculus are being put to rest. Instead, the company decided to rebrand and center its development around the "Metaverse." Throughout 2022, these company names will be removed and replaced by "Meta Platforms" marking the end of Oculus and the beginning of something different.
The Founding of Oculus: How It Happened
Palmer Luckey was a head-mounted display (HMD) designer at the University of Southern California Institute for Creative Technologies. He had already gained a reputation for having the largest collection of HMDs in the world. He was also a longtime moderator in the MTBS discussion forums. His expertise on HMDs allowed him to flesh out ideas about what could make them even better. He held discussions on the MTBS boards to further develop his ideas for a new and better HMD. His goals were to add functionality that made his headset more effective than what was already available and to make it inexpensive enough for gamers to invest in the hardware.
To achieve his goals, Luckey founded Oculus VR alongside Brendan Iribe, Michael Antonov, Nate Mitchell, and Andrew Scott Reisse.
Oculus Through the Years
2012-2014
The founding years of Oculus were the wildest and most exciting for developers and enthusiasts on the ground floor. Virtual reality technology was becoming more than just an exciting possibility. It was becoming reality. With the release of the DK1 Kit in 2013, early adopters could experience immersive viewing controls just by moving their heads around. It required that the device was tethered to a PC or Mac that could power a VR experience.
By 2014, the addition of an extra camera for tracking allowed for an even more immersive PC VR by allowing developers to learn in a virtual environment without separate hardware. The fast-moving developments and potential of VR experiences inspired Facebook, Inc. to acquire Oculus for $2.4 billion.
2015-2021
By 2015, the future of VR was becoming set in stone. HTC had announced its development kit for the Vive to compete with Oculus. Unfortunately for HTC, Oculus now had the funding of Facebook, LLC and the combined experience of Facebook's software developers and connections. By November 2015, Oculus had partnered with Samsung to create Gear VR, a virtual reality experience that used Samsung smartphones placed in a Gear VR headset with extra motion tracking equipment inside. Gear VR was widely successful. This was in part due to promotional attachments and deals for the Gear VR when purchasing compatible Samsung devices, but the true driving force was the inexpensive price of $129. It was the most accessible type of virtual reality available.
Gear VR was just the first step into a standalone headset. Mobile processors needed time to improve to power better quality mobile VR experiences. The second step was the Oculus Go which took the Gear VR setup and created a standalone experience that was far cheaper than purchasing a Samsung Gear VR compatible phone and a Gear VR headset adapter. The Oculus Go proved that VR could be packaged into a device that operated without being tethered to another device.
As Oculus continued development, they began to focus their efforts on a single product line. The division between the wired HMDs like the Rift S and the wireless devices such as the Quest was no longer necessary with the release of the Quest 2.
The Quest 2 contains the best capability of any VR headset as it can be used as a standalone device or tethered with a VR-ready PC. In October 2021, Facebook took the dive and decided to go all-in on VR. The company has consolidated all of its brands into one new name, Meta Platforms, signaling the end of Oculus and the beginning of the Metaverse.
What Are the Most Important Inventions From Oculus?
Oculus Rift
The Oculus Rift was the first widely known Virtual Reality HMD that became available for consumer purchase in 2016. It had a low price of $600. The Rift is arguably the catalyst for improvements in the virtual reality market. The Oculus Rift was discontinued in 2019 and was replaced with the new Rift S.
Oculus Store
To help promote VR, Oculus decided that they needed to provide a platform for easy access to curated software specifically for PC VR. To achieve this, they created the Oculus Store app. The Oculus app does more than offer access to download VR software and games. It also provides a set of proprietary VR drivers required for a fluid experience using PC VR. Rift S and Quest owners are required to download the Oculus on either a computer or a smartphone to set up and/or use their HMDs. The Oculus app is available for PC, Mac, Android, and iOs.
Gear VR
The Gear VR was Oculus' first foray into portable virtual reality experiences. It allowed users to download and install games or "experiences" just like smartphone apps because it was powered by Samsung smartphones. Gear VR was among the first accessible virtual reality experience with decent tracking compared to other products like Google Daydream. Samsung continued support for Gear VR for a few years, but the advent of Oculus Quest made the Gear VR development redundant. Gear VR has since been discontinued in favor of better portable standalone HMDs.
Oculus Go
The Oculus Go was the first attempt by Facebook's Oculus to create a standalone experience. The Go operated the same as the Gear VR with a single hand controller and head movement tracking. However, the Go did not require any other device to operate. This showcased the future of an affordable device that gives users an experience that was thought to be science fiction in the early 2000s.
Oculus Quest
With the release of the Oculus Quest, virtual reality changed. For the first time, consumers could experience full motion tracking with their head and both hands in a virtual environment just like the Rift that required being tethered to a PC. On top of that, the Quest was significantly more affordable than any other VR option. Priced at $399 for the 64 GB edition and $499 for the 128 GB edition, Oculus could now offer VR at less than half the price of its competitors which required a powerful gaming PC or PS4 along with the headset purchase.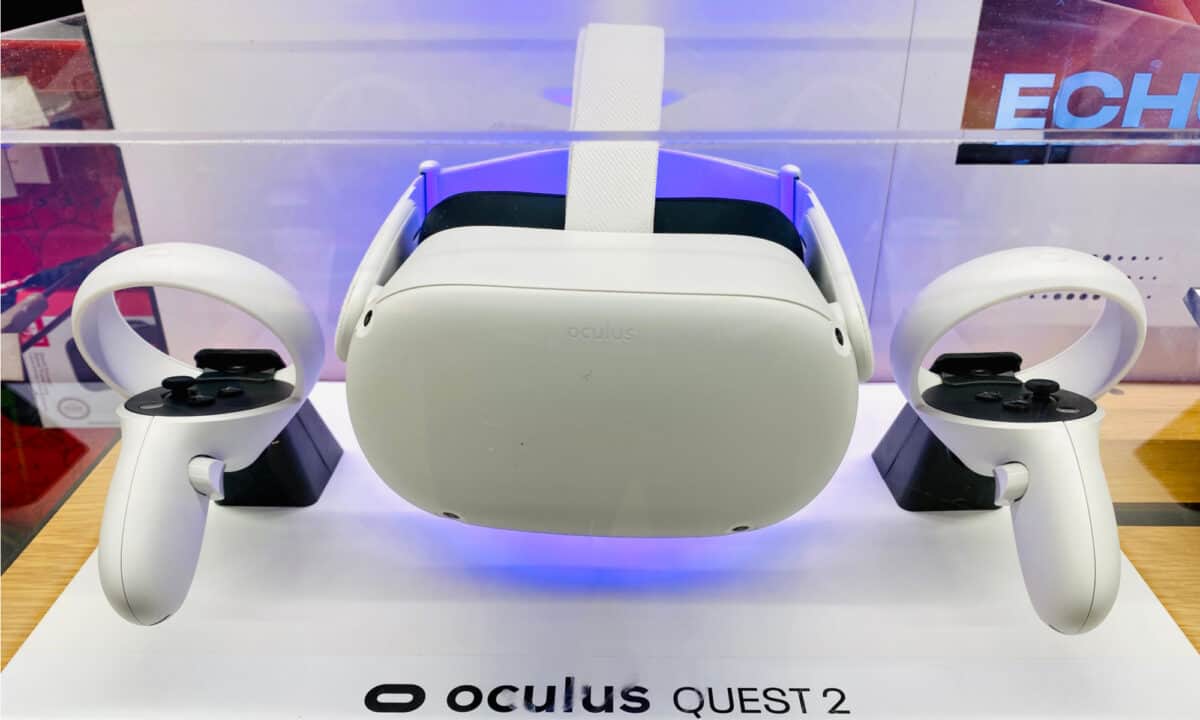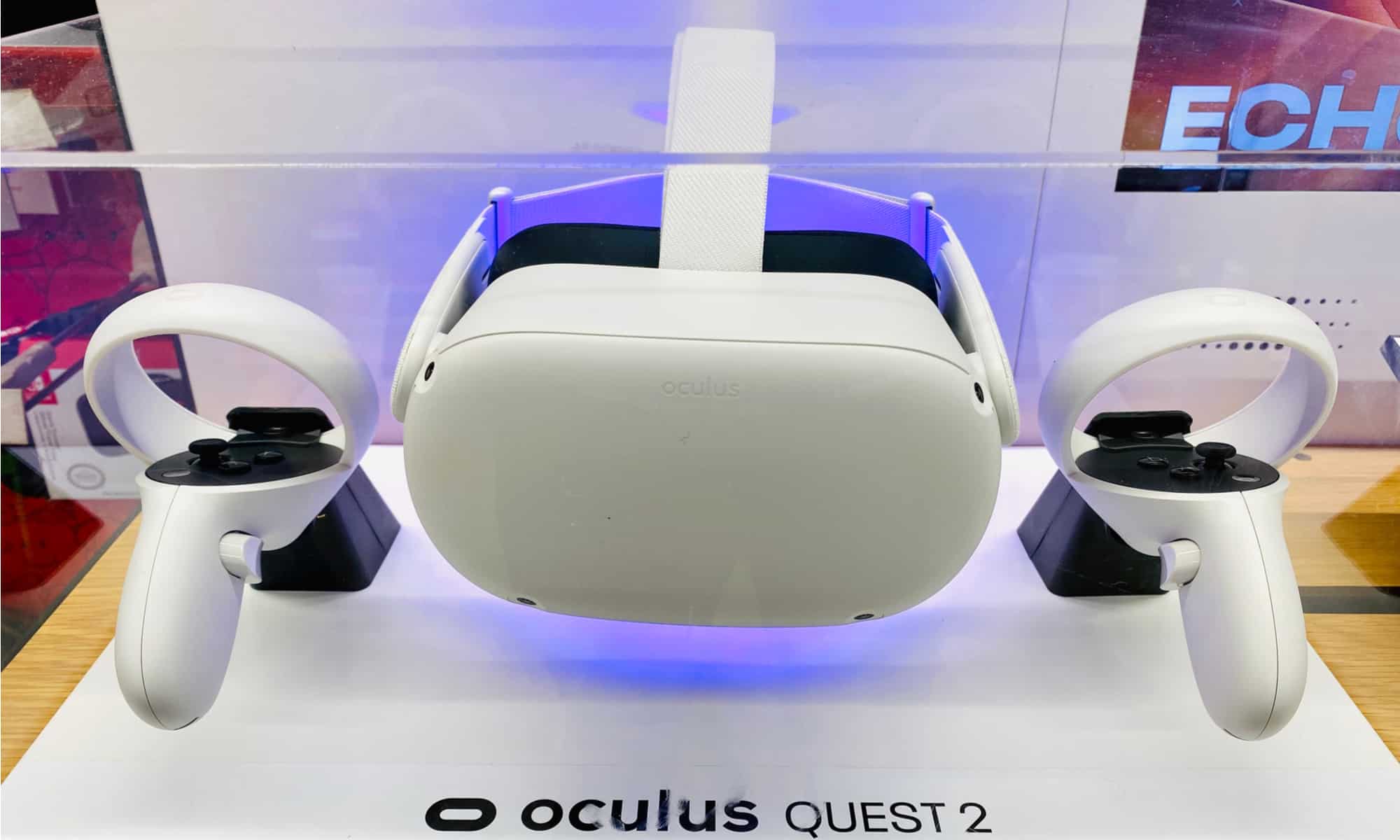 Oculus Quest 2
In September of 2020, Oculus further increased the performance of their standalone headset with the release of the Quest 2. Like most technological improvements, it was better in every way over the Quest 1. Higher resolution, a better refresh rate, better tracking, more powerful processing, and bigger storage options were among some of the improvements. In 2021, Facebook refreshed the Quest 2 lineup by changing its offerings from 64 GB or 128 Gb to 128 GB or 256 GB of storage. The Quest 2 is the last headset that will ever be released with the Oculus name attached. As of 2022, Facebook and Oculus will be rebranded to Meta Platforms.
How Did Oculus Make Money?
Oculus sold virtual reality hardware, specifically the product list shown in the previous section. They also managed digital services through the Oculus Store. Before the company was acquired by Facebook, most of Oculus's funds were made through a widely successful Kickstarter campaign that raised over $2 million.
Oculus Acquisitions
Facebook
Facebook acquired Oculus in 2014. This purchase was met with a negative public reaction by gamers, but time allowed the company to rebuild its success. Facebook saw the potential in virtual reality in relation to the social media services they already provided. The deal included $400 million in cash and stock shares valued at $1.6 billion.
Oculus Notable Controversies
Facebook Acquisition
Facebook's purchase of the company was not met with public fanfare. Gamers had developed a distrust of Facebook and its business practices. They worried that Facebook would attempt to create a walled garden that gave Facebook control of the VR market and set back the open development of VR HMDs and software.
While the public reception of Facebook's ownership of Oculus never truly improved, the success of Oculus games, apps, and software was undeniable.
The Metaverse
In October of 2021, Facebook announced another drastic change with the announcement of their focus on the Metaverse. Facebook, Inc., Oculus, and Facebook Technologies are to be rebranded as Meta Platforms in 2022.
Social media discussions and movies like the Matrix and Ready Player One had already planted the seed of distrust in any large corporation that would create a digital world for people to work and live in. Fears about control, censorship, and even sci-fi-styled tales of the takeover of the world by Facebook with the Metaverse were quickly spun in online forums. While the announcement of the "Metaverse" was not met with open arms, virtual reality HMDs are still seeing growth and success in the consumer market.
Oculus in the News
Meta (formerly Facebook) has made huge strides in the virtual reality arena with it's announcement of the Quest 3, which boasts improved graphics, lighter design, and a faster processor than the Quest 2. While the retail price hasn't been announced just yet, the Quest 3 is expected to hit shelves toward the end of 2023.
However, if you're still interested in grabbing the Quest 2, Meta has released a new software update that includes new features for users like a new fitness app, a hand-tracking system, and Air Link support – which enables users to stream VR games from their PC to their Quest 2.
Up Next