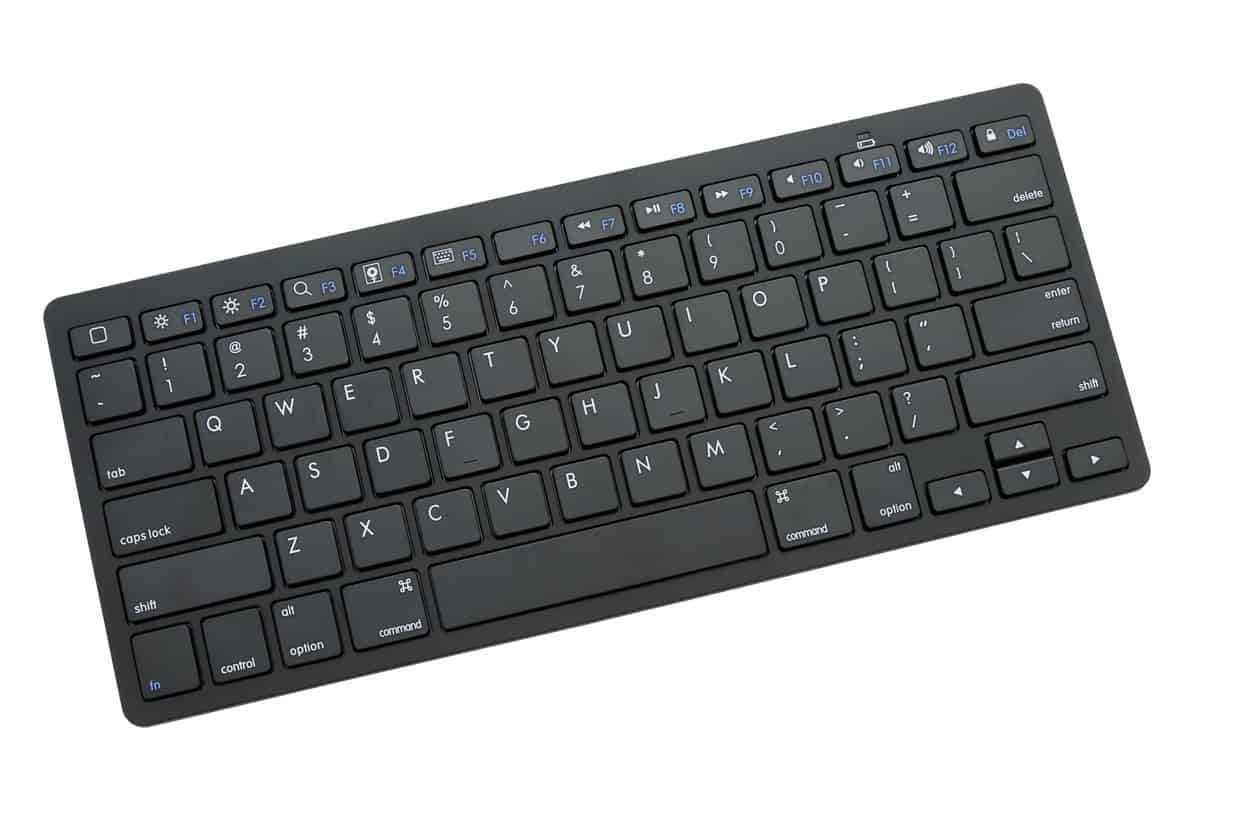 Computer keyboards are peripheral data input devices modeled after the typewriter keyboards era. Since the 1970s, computer keyboards have seen a notable transformation from the traditional paper tape and punched technology to interactions through teleprinters and keypunches.
Five Facts About the Modern Computer Keyboard
The development of the first modern computer keyboard was occasioned by the invention of typewriters, with the first practical modern typewriter patented by Christopher Lathan Sholes in 1867.
Shole, Glidden, and Soule are the initial minds behind the most popular QWERTY keyboard layout.
The first computer keyboards came from the keypunches and teletype equipment.
From the early 1940s until the late 1960s, typewriters were the primary means of data entry and output for computing, becoming integrated into what was known as computer terminals.
Whirlwind was the very first computer in the world to enable its users to feed data and programs into the computer using a keyboard. It further confirmed how convenient and helpful the keyboard input device was.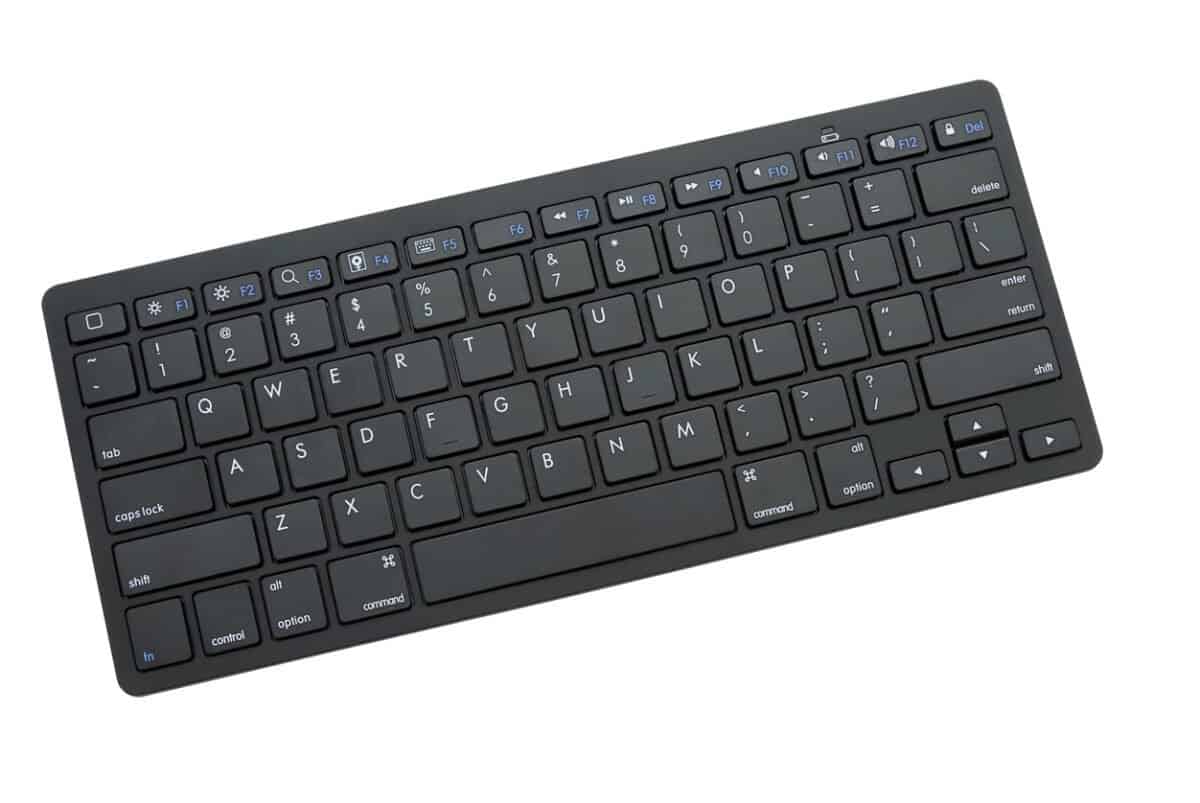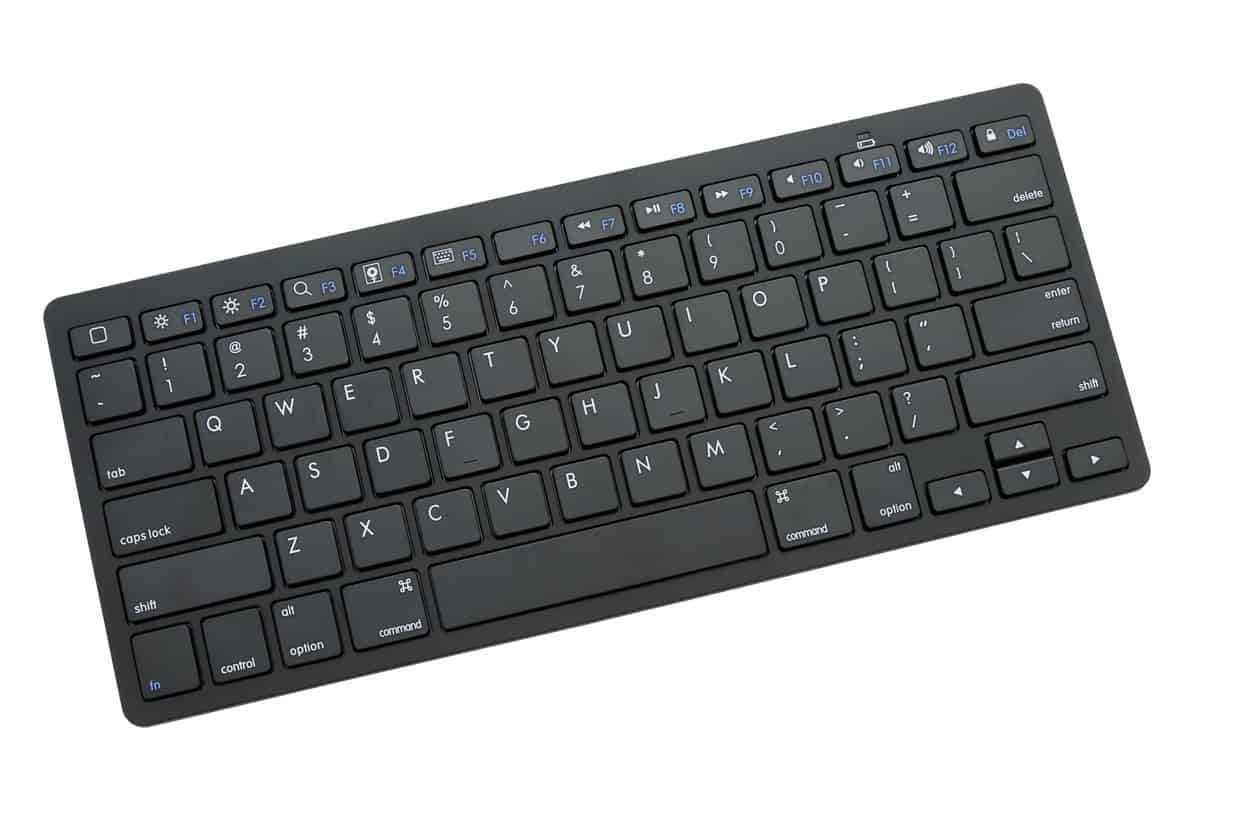 Modern Computer Keyboard History
The modern computer keyboard invention can be traced back to the typewriter invention. With that, comes the question, who invented the typewriter?
Quick Facts
Created

October 1867

Creator

Christopher Latham Sholes, Soule, Glidden

Original Use

Typing

Cost

$12000
Like other modern machines such as television, automobile, and aeroplane, several people brought in their interventions and insights that eventually led to the development of the first successful typewriter and the computer keyboard.
Francesco Rampazzetto (1510-1576) is the first man to be recognized. His name comes before the likes of Guild of Booksellers and Printers in Venice (Venezia). The inventor developed the scrittura tattle in1575. This machine impressed letters on paper. The scrittura tattle further served as an auxiliary device for the blind.
Afterwards, Englishman, Henry Mill (1683-1771), a waterworks engineer in the New River Company came into picture. Henry Mill held two English patents; №376 from 1706 and №395 from 1714. The first patent was for chariots, springs for coaches, and other vehicles.
The second one that came on January 7, 1714 was a Machine for Transcribing Letters. This one appears to have been quite similar to a modern typewriter.
In the early nineteenth century, a noble and skilled Italian mechanic, Giuseppe Pellegrino Turri, invented the first working typewriter model. Turri further developed a carbon paper to supply ink to his typing machine.
Another version states that Turri's typewriter started working in 1802 when Carolina's brother, Agostino Fantoni da Fivizzanto helped his blind sister actualize it. According to the version, Turri only improved on Agostino's machine and developed the carbon paper four years later in 1806.
The world's first commercially produced typewriter came into existence in 1865. Nonetheless, the typewriter remained unpatented until 1870 when Danish pastor Rasmus Malling-Hansen took up the challenge.
Malling-Hansen, pictured above, arranged the most frequently-used letters to be pressed by the fastest writing fingers. It had consonants to the right and vowels to the left. This arrangement, along with the placement of the letters on short radial pistons, made the Writing Ball a fast-speed typing machine. 
On the original model, the paper was attached to a cylinder, which moved with the help of an electromagnetic battery, making the writing ball in principle also the first electric typewriter.
The Writing Ball of Malling Hassen
Christopher Sholes, Carlos Glidden, and Samuel Soule from Milwaukee, Wisconsin (US pat No 79265), invented the first commercially successful typewriter in 1867. Later, Glidden and Sholes became frustrated because of the low sales and decided to sell their patent to Densmore and Yost for $12,000. Densmore then agreed with E. Remington and his sons to commercialize the machine as the Sholes and Glidden Type-Writer.
Remington was also not left behind. The production of his first typewriter began in March 1873. The typewriter had a QWERTY keyboard layout, which saw a slow adoption by other typewriter manufacturers. The first Remington typewriters came with a foot pedal (just like sewing machines) to control carriage returns.
Initially, Remington typewriters' acceptance was slow. But several improvements later facilitated its widespread adoption. They included the inclusion of the shift key to enable typing of both lower-case and upper-case letters using the keys (1878, in the Remington Model 2 typewriter), printing on the upper side of the roller (1880); the tab key, permitting the setting of margins (1897), to mention but a few.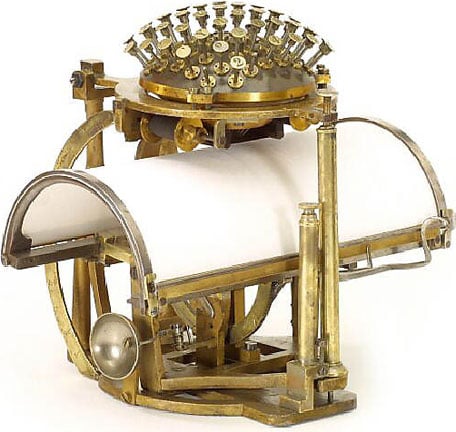 Remington's Typewriter
Thomas Edison patented an electric typewriter in 1872 but introduced the first workable model in the 1920s. So, how did we get to the high tech-age of computers and plastics?
While typewriters stood out as ancestors to all key-based data entry devices, the first computer keyboard was from punch cards and teletype equipment. Herman Hollerith patented the first keypunch devices. But the devices further evolved to incorporate keys for number entry and text.
In 1948, the Binac computer came up with a typewriter keyboard unit. The keyboard carried eight keys with octal numbers ranging from 0-7. Its initial function was to introduce data or programs into the computer. The electro-mechanically controlled typewriter further printed the data from the keyboard and memory data.
The BINAC Computer
When it reached 1954, researchers experimented with the keyboard while feeding data into the computer. Before that, computer users utilized paper tapes or punched cards to enter programs into the computers.
In 1955, Whirlwind became the first computer in the world to allow its users to feed in commands through a keyboard and confirmed how useful and convenient a keyboard input device was.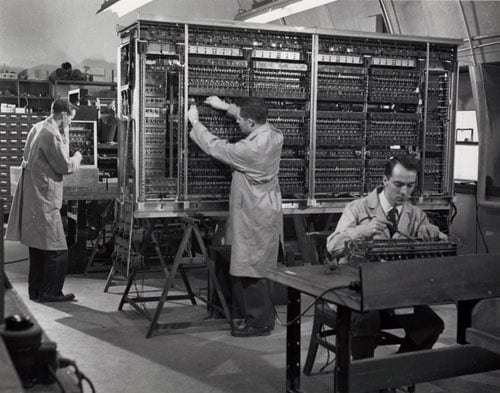 Modern Computer Keyboards: Historical Significance
The many years of inventions, trials, and errors have yielded various modern computer keyboards with premium features. In addition, at the press of every key, you get a corresponding written symbol and often a function. The modern computer keyboard is as ubiquitous as computers themselves in the 21st century.
Different Types of Computer Keyboards
When it comes to which computer keyboard suits you best, there may be more to take into consideration than meets the eye. You'll likely want to think about comfort, convenience, efficiency, and yes, even the sound it makes. After all, there's something remarkably satisfying about the clickety-clack of a keyboard when you find yourself on a solid writing streak. From good ol' fashioned QWERTY to keyboards specific to gaming, there's a wide range of available options.
Sale
Amazon Basics Wireless Keyboard-Quiet and Compact-US Layout (QWERTY)
Compact, fully-functional wireless (non-bluetooth) QWERTY keyboard for home, office, or remote work
Sound-dampened keys makes working in quiet environments less disruptive
Includes numeric key pad and 12 multimedia hot keys
Powered by 2 AAA batteries; transmits data securely via USB receiver with 128-bit AES encryption
Plug-and-play design does not require drivers or complicated set up; compatible with Windows 7, 8, and 10
The de facto standard layout for Latin-script alphabets, the QWERTY keyboard is typically what you will find on traditional American desktop and laptop computers. It is also prevalent in some areas of Europe. The top left set of keys represents the letters Q-W-E-R-T-Y from left to right.
Sale
Logitech MK270 Wireless Keyboard And Mouse Combo For Windows, 2.4 GHz Wireless, Compact Mouse, 8 Multimedia And Shortcut Keys, For PC, Laptop - Black
Reliable Plug and Play: The USB receiver provides a reliable wireless connection up to 33 ft (1), so you can forget about drop-outs and delays and you can take it wherever you use your computer
Type in Comfort: The design of this keyboard creates a comfortable typing experience thanks to the low-profile, quiet keys and standard layout with full-size F-keys, number pad, and arrow keys
Durable and Resilient: This full-size wireless keyboard features a spill-resistant design (2), durable keys and sturdy tilt legs with adjustable height. Comfortable Mouse: This compact wireless mouse is designed to be equally comfortable for both left- and right-handed users, plus its smooth cursor control allows easy navigation on most surfaces
Long Battery Life: MK270 combo features a 36-month keyboard and 12-month mouse battery life (3), along with on/off switches allowing you to go months without the hassle of changing batteries
Easy to Use: This wireless keyboard and mouse combo features 8 multimedia hotkeys for instant access to the Internet, email, play/pause, and volume so you can easily check out your favorite sites
If you're looking for a keyboard that's separate from your desktop or laptop, and you would prefer to avoid the interference of wires, a wireless keyboard is the route to go. Though not as compatible with as many devices as Bluetooth, it allows for better mobility. Fair warning for gamers, however: wireless keyboards tend to lag, presenting hiccups when it comes to those who rely on speed.
Check out The 5 Best Wireless Keyboards You Can Buy Today!
Sale
Logitech K120 Wired Keyboard for Windows, Plug and Play, Full-Size, Spill-Resistant, Curved Space Bar, Compatible with PC, Laptop - Black
All-day Comfort: The design of this standard keyboard creates a comfortable typing experience thanks to the deep-profile keys and full-size standard layout with F-keys and number pad
Easy to Set-up and Use: Set-up couldn't be easier, you simply plug in this corded keyboard via USB on your desktop or laptop and start using right away without any software installation
Compatibility: This full-size keyboard is compatible with Windows 7, 8, 10 or later, plus it's a reliable and durable partner for your desk at home, or at work
Spill-proof: This durable keyboard features a spill-resistant design (1), anti-fade keys and sturdy tilt legs with adjustable height, meaning this keyboard is built to last
Upgrade to Logitech K270 Wireless Keyboard: Experience wireless freedom with K270, featuring 2-year battery life, plug-and-play simplicity, and reliable hassle-free wireless connection
When it comes to running a keyboard that's separate from your computer, the alternative to a wireless keyboard is a wired keyboard. Typically connecting via USB port, it draws power directly from your computer, thereby offering a more reliable connection.
Sale
Microsoft Ergonomic Keyboard - Black. Wired, Comfortable, Ergonomic Keyboard with Cushioned Wrist and Palm Support. Split Keyboard. Dedicated Office Key.
Exceptional comfort. Work all day, with reduced risk of fatigue and injury, on our Ergonomist-approved design.
Excellent support. Improved cushion and ergonomically tested palm rest covered in premium fabric provides all-day comfort and promotes a neutral wrist posture.
Be more productive with built-in shortcuts, including dedicated keys for office 365, emojis, search, easy access to media controls, and more.
Designed to last — Wired for reliable speed and accuracy.
Crunch numbers Fast, with a dedicated integrated pad.
Designed to minimize strain and fatigue on your muscles, ergonomic keyboards are shaped to allow your arms and hands to rest at a more natural angle as you type. Additionally, it has a pad to support your wrists and forearms, and keeps your hands within a comfortable distance of one another for a less cramped space.
Check out The 6 Best Ergonomic Keyboards Available Today!
Sale
Macally Wired Keyboard, Ergonomic Computer Keyboard Wired - Slim External Keyboard for Laptop and Desktop - USB Keyboard with 5ft Cable and Numeric Keypad - PC Keyboard for Office and Home - Black
COMFORTABLE & EFFORTLESS TYPING: Our wired keyboard for laptop is simple and effective. No fancy gadgets that will never be used. The 112 concave keys allow you to type efficiently and comfortably.
LOW PROFILE BUT ROBUST: At only .79" thin, this full size laptop keyboard USB will be a sleek addition to your workspace while offering the capabilities and durability of traditional bulky keyboards.
EASY TO USE & SIMPLE: No hassle or worries, our wired computer keyboard is plug and play. Just plug in the USB cord into your device and it is ready to be used as a laptop or a desktop keyboard.
8 MULTIMEDIA KEYS & NUMERIC KEYPAD: 8 shortcut keys allow you to quickly access and control media and commands. Also, a 17 key numeric keypad on the windows keyboard provides easy data entry.
OUR MISSION: At Macally customer satisfaction is a priority. Therefore, we strive to offer quality products and service. You will receive a 2-year warranty and lifetime support with our Chromebook keyboard.
A wired keyboard that connects to your computer via the USB port.
Arteck Ultra-Slim Bluetooth Keyboard Compatible with iPad 10.2-inch/iPad Air/iPad 9.7-inch/iPad Pro/iPad Mini, iPhone and Other Bluetooth Enabled Devices Including iOS, Android, Windows, Black
Cable-Free: Bluetooth Connection with your mobile devices such as tablets and mobile phones. Bring you more convenience when you need to type. Operating distance up to 10 meters.
Broad Compatibility: Use with all four major operating systems supporting Bluetooth (iOS, Android, Mac OS and Windows), including iPad 10.2-inch / Air / iPad Pro / iPad 9.7-inch / iPad Mini / iPhone / Android Tablets like Samsung Galaxy Tab, Google Nexus / Windows, etc.
Convenient Layout: QWERTY layout with hot keys customized for all iPads, including volume, music control, brightness, etc.
Long Battery Life: Energy-saving design and automatic sleep mode allow up to 4 months between battery changes. (based on 2 hours' non-stop use per day) (2 X AAA batteries included)
Package contents: Arteck HB098 Bluetooth Keyboard, 2 X AAA batteries, welcome guide, our 24-month warranty and friendly customer service.
A type of wireless keyboard that operates on batteries, the Bluetooth keyboard has a wireless receiver that plugs into your computer's USB port.
Sale
Apple Magic Keyboard (Wireless, Rechargable) - US English - White
Magic Keyboard delivers a remarkably comfortable and precise typing experience
It's also wireless and rechargeable, with an incredibly long-lasting internal battery that will power your keyboard for about a month or more between charges
It pairs automatically with your Mac, so you can get to work right away
And it includes a woven USB-C to Lightning Cable that lets you pair and charge by connecting to a USB-C port on your Mac.
System Requirements: Mac with macOS 11.3 or later, iPad with iPadOS 14.5 or later, iPhone and iPod touch with iOS 14.5 or later
Compatible with the iPad Pro and iPad Air, Apple designed the Magic Keyboard to open up new and improved ways to work with their products.
Popular with gamers, a backlit keyboard is ideal for those looking to have a better typing experience in conditions with low lighting. The backlight illuminates the keys, offering better visibility, particularly at night.
Havit Mechanical Keyboard, Wired Compact PC Keyboard with Number Pad Red Switch Mechanical Gaming Keyboard 89 Keys for Computer/Laptop (Black)
【Compact Keyboard with Numpad】Unlike bulky full-sized layout, this 85% keyboard saves more desk space but keep the numkeys which is essential. Press Fn+Backspace to lock/unlock the numkeys (Note: The numpad lights up ONLY when it's unlocked, the rest of the keys don't have lighting)
【Colorful PBT Keycaps】 Constructed from unique and high-quality durable PBT keycaps, Havit mechanical keyboard has excellent touch experience and long serving time. Colorful keycaps can bring a more pleasant mood during games or work, decorate your space and enhance your life.
【Red Switches Keyboard for Different Needs】Perfect for office typing or playing games. Havit HV-KB487L wired keyboard frees up your desk during work, after working sessions, you can enjoy the keyboard for gaming, or bring it with you as the size is compact and easy to carry out.
【Ergonomic Comfort】The design of this mechanical gaming keyboard is based on ergonomics, the two keyboard kickstands provide comfortable angle for typing and effectively reduces the burden on the wrist.
【Wide Compatibility】This 89 key mechanical keyboard is compatible with Windows 10, Windows 8, Windows 7, Windows XP, Windows VISTA and other systems. Cautions: For Mac OS and Chrome OS system, the Num Lock function is not available, so the number pad is unable to be locked and will stay on.
Contrary to popular belief, gaming keyboards function the same as "normal" keyboards. However, mechanical keyboards offer faster response times and a number of other advantages that make them highly suitable for gaming. For example, they allow for customization, N-key rollover, and better durability. Though typically more expensive than your average keyboard, they are worth it!
Check out The 7 Best Gaming Keyboards Available Today!
Sale
sungwoo Foldable Silicone Keyboard USB Wired Waterproof Rollup Keyboard for PC Notebook Laptop (All Black)
✅ Flexible, Soft, Foldable, Roll-up, Silent, Waterproof, Dustproof, Lightweight, Portable and easy to store. Multiple function make it an extraordinary computer keyboard!
✅ Soft silicone material: Made of high intensity and high elasticity silicone gel, non-toxic and odorless. Flexible material allow you to fold it or roll up freely, very handy and convenient to take with notebook, laptop and mac.
✅ Waterproof and dustproof: No additional keyboard cover skin required, food crumbs or dust can be easily cleaned thoroughly. Clean the silicone keyboard with water, alcohol, or alcohol based disinfectant.
✅ Silent Click: Soft material allows discreet silent typing experience. No typing sound design makes you have a quiet working environment and avoid disturbing others. At night, it can keep your family have a good sleep and also keep you do work seriously.
✅ Warm Tips: To protect the keyboard and extend service life, pls do not damage the item as following actions: stretch and twist keyboard; place heavy objscts on keyboard; spill liquid on keyboard; press on rolled up keyboard.
Made from silicone or other bendable material, flexible keyboards offer a durable, water-resistant, virtually indestructible keyboard that can be customized to your liking. Ease of transport is the name of the game here, as flexible keyboards can be rolled up or folded to fit in spaces that wouldn't be able to support more substantial keyboards.
Sale
Membrane keyboards possess a smaller footprint than mechanical keyboards. Additionally, they offer a quieter, more affordable, and more portable experience.
Mechanical Keyboard
While we essentially covered this under "Gaming Keyboard," it should be noted that mechanical keyboards are built with spring-activated switches beneath each key rather than the rubber membranes that are used in most common keyboards. In other words, you can feel each keypress, which aids in typing more accurately.
Wireless Number Pads, Numeric Keypad Numpad 22 Keys Portable 2.4 GHz Financial Accounting Number Keyboard Extensions 10 Key for Laptop, PC, Desktop, Surface Pro, Notebook
1.22-Keys Number Keypad: Numeric Keyboard supports NumLock, ESC, Tab, Delete etc. With shortcut key which can open the computer calculator directly. The Muli-Function 22 Keys Wireless external number keypad for laptop is more unique than most keyboards.
2. Portable And Easy To Use: Our Number Pad is only 87g. And Numeric Keyboard is work by 2.4GHz wireless technology, Plug and Play. You can just plug the receiver into a USB port . No device drivers needed, no delays and dropouts, fast data transmission. The maximum working range up to 32.8 ft.The Receiver is inserted in the battery compartment of the keyboard
3. Mute And Touch Comfortable: Made of high quality ABS Material which offer great comfortable touch and precise control, good resilience fast response and reduce the press sound. It also has auto sleep function, lower power consumption, reflect energy saving. Press any key to awake up the keypad. Power Supply by 2 x AAA Battery ( not included )
4. Multi-Compatibility: Foloda Wireless numeric pad works with PC, laptop and desktop computers that have Windows 2000 / XP / Vista / 7 / 8 / 10 systems.
5. Customer Service: Foloda specialized in Home and try our best to offer the better product and customer service.If you have any quesiton, feel free to contact with us.
Given that this "keyboard" is more accurately referred to as a "keypad," it earns honorable mention. The numeric (most often 17-key) sidebar to some standard keyboards, it can also be a separate, smaller device from your keyboard that allows for easy input when it comes to finances. The numeric keypad — sometimes abbreviated to "numpad" — solely offers a specialized set of characters including the numbers one through ten.
Next Up…
Last update on 2023-01-18 / Affiliate links / Images from Amazon Product Advertising API