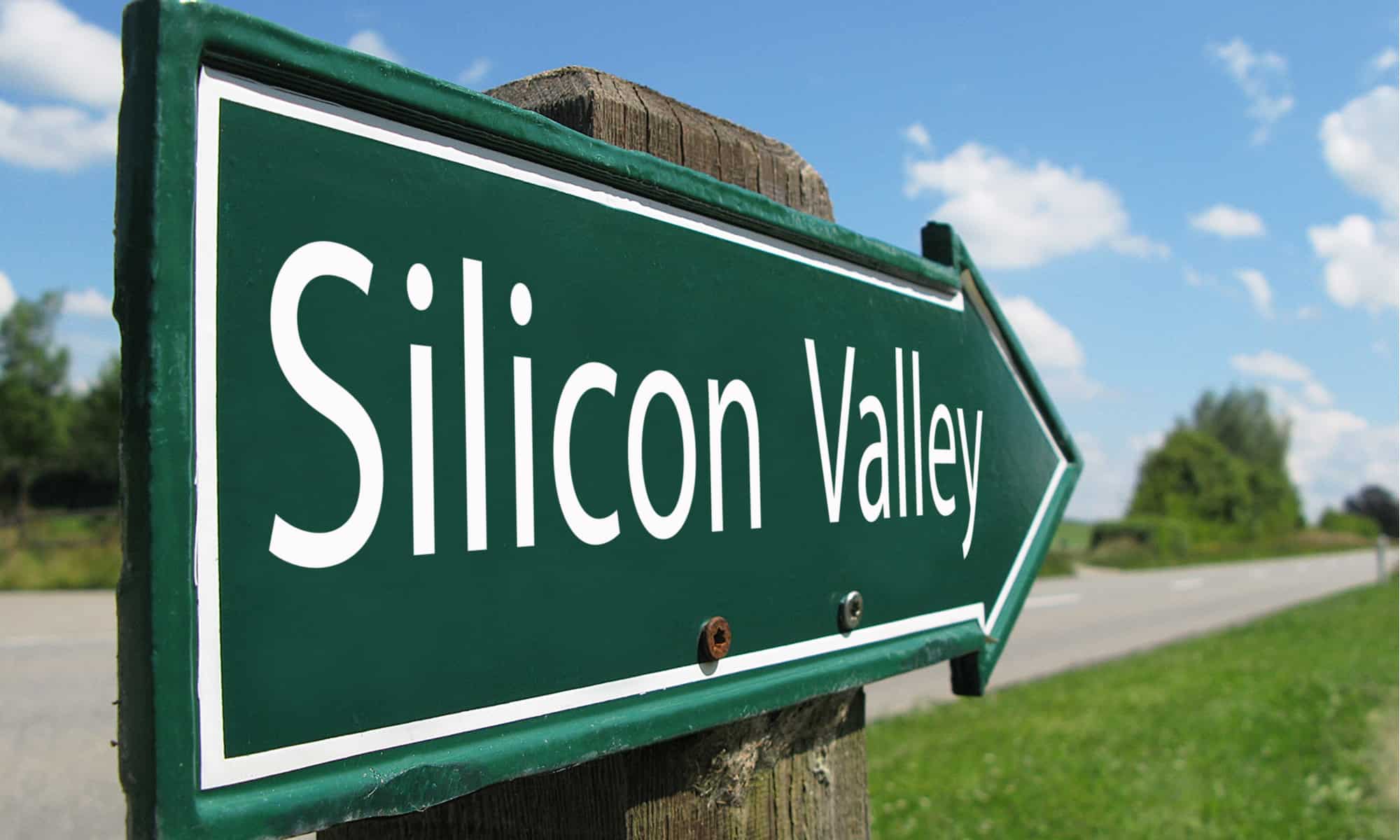 Key Points:
Andreessen has had a long history in the tech industry with success after success.
He has been known to advise leaders of companies his firm has holdings with such as Facebook and Zynga.
Andreessen's work history includes Mosaic, Netscape, AOL, and Loudcloud/Opsware.
Who is Marc Andreessen?
Marc Andreessen is an American entrepreneur, investor, software engineer, and billionaire. He started his career at an early age with a project finished before finishing his Bachelor's in computer science. Today, he is well-known for his venture capital firm, Andreessen Horowitz, and his publications on the a16z website. He can be found at his house in Atherton, California where he has made his home next to his lifelong business partner, Ben Horowitz.
Early Life
Marc Lowell Andreessen's birth was on July 9, 1971, in Cedar Falls, Iowa. He was raised in New Lisbon, Wisconsin by his parents Patricia and Lowell Andreessen, who worked at a seed company.
Quick Facts
Full Name

Marc Lowell Andreessen

Birth

July 9, 1971

Net Worth

$1.699 billion (Forbes)

Awards

World Wide Web Hall of Fame

Children

one

Nationality

American

Place of Birth

Cedar Falls, Iowa

Fields of Expertise

["Business","software engineering"]

Institutions

University of Illinois, IBM, National Center for Supercomputing Applications, Mosaic, Netscape, Andreessen Horowitz, Opsware, Ning, Meta Platforms, Facebook, Foursquare, GitHub, LinkedIn, Twitter, eBay

Contributions

Mosaic, Netscape, Opsware, Andreessen Horowitz
He completed his Bachelor's degree in computer science at the University of Illinois at Urbana-Champaign in December 1993. As an undergraduate, he served two internships at IBM in Austin, Texas where he worked in the AIX graphics software development group that was later responsible for the MIT X Window implementation and porting of 3D language APIs.
He also worked at the NCSA at the University of Illinois, which is often attributed as the place he became intimately familiar with Tim-Berner-Lee's open standards for the World Wide Web. While at NCSA, he recruited a full-time co-worker, Eric Bina, to help him create a user-friendly browser with integrated graphics that could work on a wide range of computers and not just Unix machines. His creation of the web browser Mosaic at such an early age is what skyrocketed him from the co-founder of Netscape Communications Corporation to one of the most influential venture capital firms in technology and solidified his position as an American billionaire.
Career
Mosaic and Netscape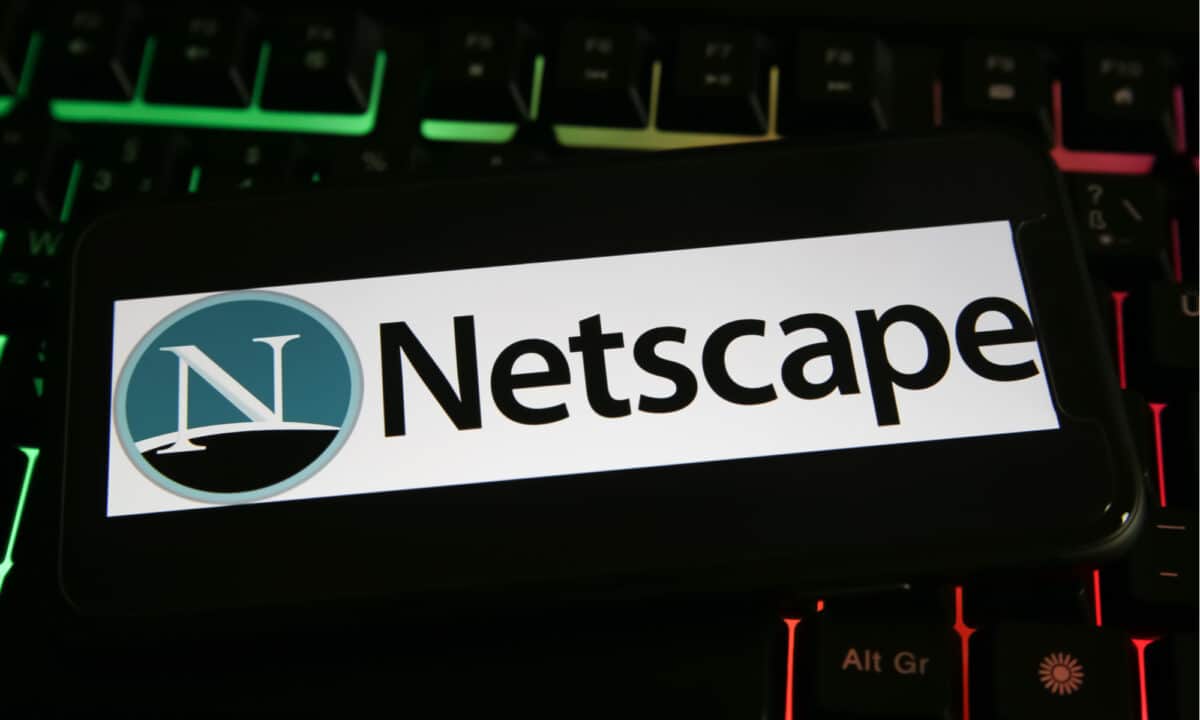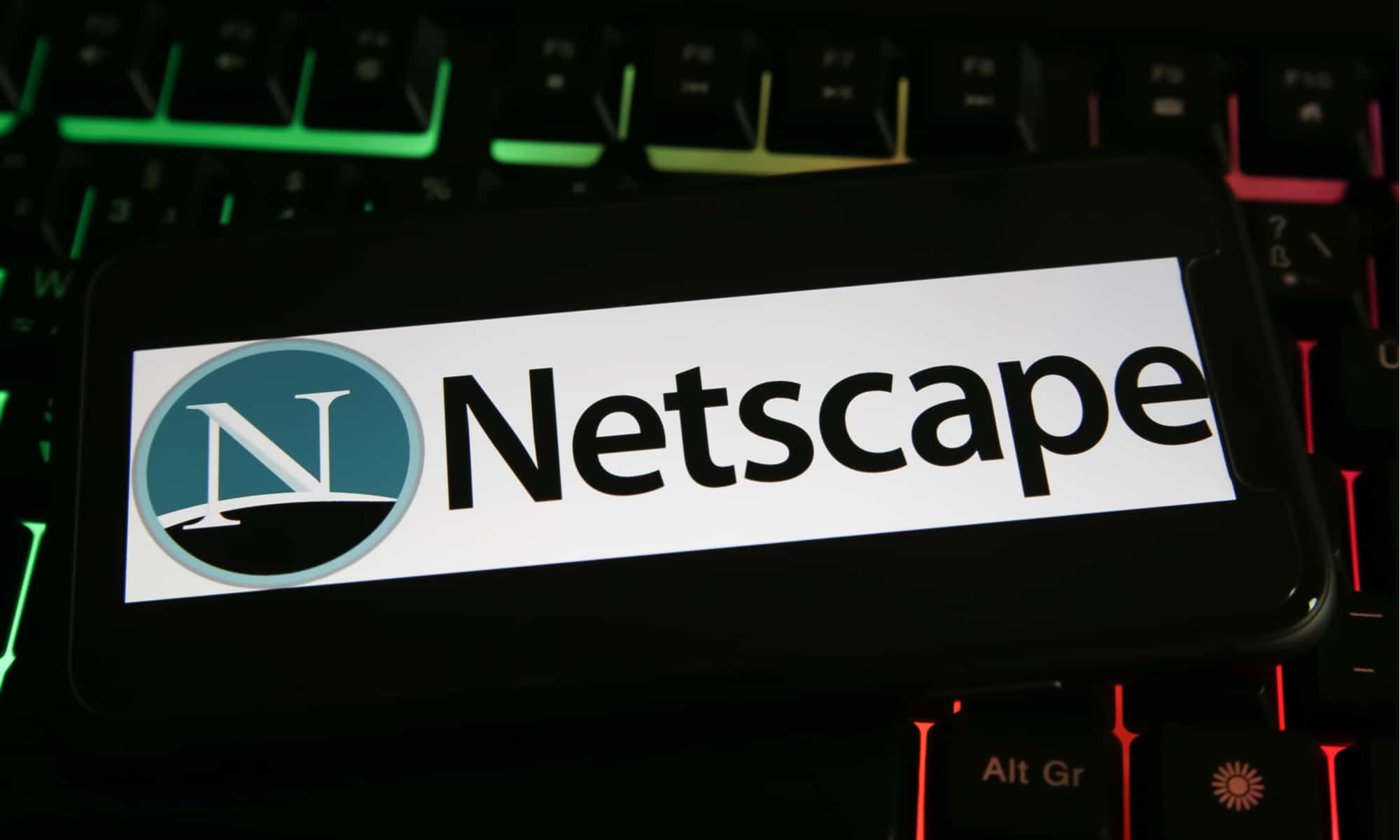 Around a year after graduating with a Bachelor's degree in computer science, Andreessen was contacted by James Clark, the founder of Silicon Graphics, Inc. Clark was looking for a new and exciting venture. Andreessen had spent time during college at an internship at IBM, Texas, and later at the National Center for Supercomputing Applications (NCSA) while attending the University of Illinois. This hands-on experience gave him an intimate knowledge of the Internet and the Web as a whole.
At the time of his internship, most of the browsers were available for Unix machines. The high price of Unix machines made accessing the Internet difficult for anyone outside of academia and engineers. The earliest browsers were notoriously unfriendly to users. During his final year at the University of Illinois, Andreessen recruited Eric Bana, a fellow NCSA employee, to embark on a journey to create a user-friendly graphic web browser that eventually became Mosaic.
Mosaic opened the internet to anyone with an at-home machine which changed the development of the Internet indefinitely. The explosion of Internet users also became an explosion of web developers. With the backing of James Clark, Andreessen and Bina formed the Mosaic Communications Corporation in 1994 in Mountain View, California.
The wild success of Mosaic was not without its bumps in the road. The NCSA at the University of Illinois claimed that Andreessen and Bina had stolen Mosaic from the university and demanded the product's name be changed. They were also told to quit distributing their product.
Andreessen decided that he would not quit offering the software, but he did agree to change the name to Netscape Communications Corporation. The University of Illinois was not completely satisfied until an agreement was reached on December 21, 1994. The University of Illinois received a financial settlement that cost Netscape around $3 million.
By 1996, three-quarters of web users browsed with Netscape. The wide success of Netscape put Andreessen in public view and even earned him a feature on the cover of 'Time' magazine as well as other popular publications. After a while, Andreessen was ready for the next adventure. The popularity of Netscape had garnered plenty of attention from investors, especially AOL.
In 1999, Netscape was purchased by AOL for $4.3 billion. Andreessen made it a requirement that he was hired as the Chief Technology Officer at AOL as part of the acquisition.
Loudcloud/Opsware
Andreessen's position with AOL didn't stop him from continuing to partner with innovative technology companies. He partnered up with Ben Horowitz, Tim Howes, and In Sik Rhee to found Loudcloud. Loudcloud was among the first companies to offer cloud-computing services to the consumer end of the internet and e-commerce companies.
Loudcloud was a successful project that was used by many well-known entities to create an online presence such as The US Army. As the technology evolved, it became clear that network hosting and online services were becoming too much to hold under one roof. Loudcloud sold its hosting business to EDS and began to focus solely on online services as a business-to-business company. The name was changed to Opsware in 2003 to reflect the new direction with Andreessen sitting as the chairman.
After building yet another company up to a high value, Horowitz and Andreessen sold Opsware to Hewlett-Packard for $1.6 billion in 2007.
Andreessen Horowitz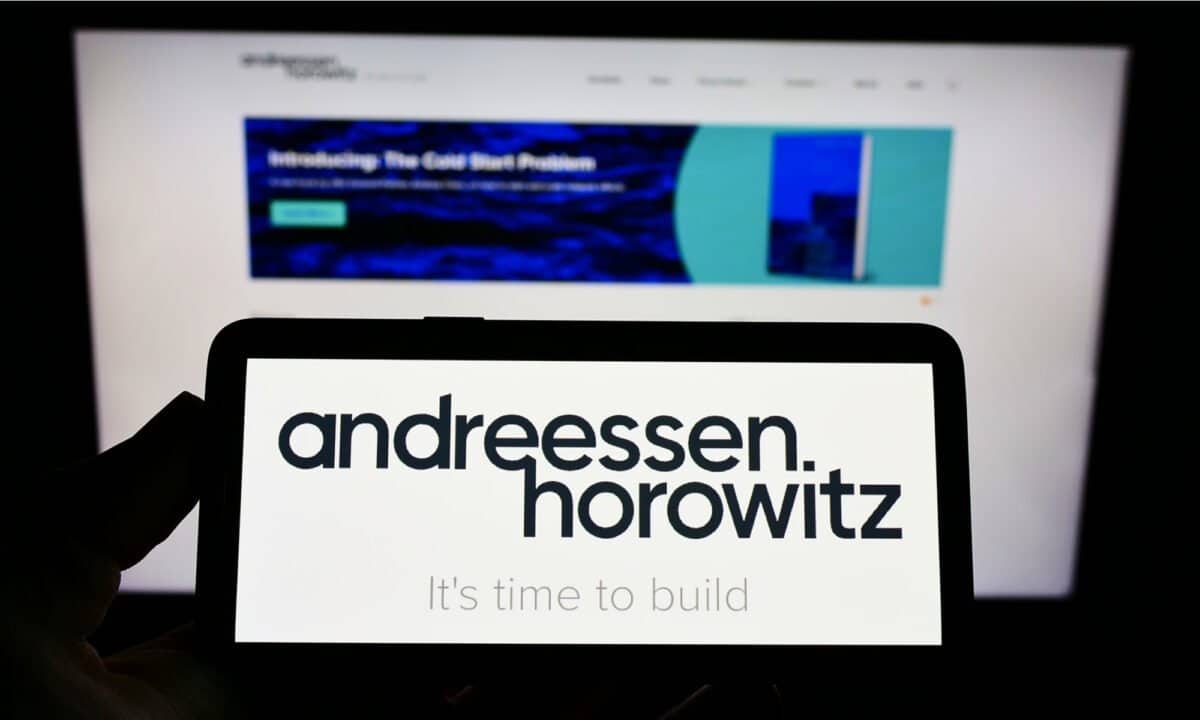 Ben Horowitz and Marc Andreessen had already become angel investors starting in 2005. The two had separately invested around $80 million in over 40 startup businesses including Twitter and Qik. With a new reputation being formed as Silicon Valley Kingmakers, the two decided to partner up and make it official with the creation of a venture-capital firm Andreessen Horowitz.
The firm began with an initial fund of $300 million. Within three years, the firm grew to $2.7 billion across three funds. The firm's portfolio holdings include Facebook, GitHub, Foursquare, Pinterest, Twitter, and Honor. The successful investments solidified Andreessen's reputation as Kingmaker.
Capital Investor and Industry Advisor
Due to Andreessen's investment nature, he sits and has sat on the board of directors of nearly every giant influential tech company even before the creation of Andreessen Horowitz. For example, he joined the board of eBay in 2008, where he served for six years. He only split from this board after a disagreement with Carl Icahn over the decision to break off PayPal from the rest of the company. Andreessen was accused of putting his own interests ahead of the shareholders by Icahn who expressed his grievances in an open letter that detailed the conflicts of interest of the sale of Skype in 2009 to private investors.
Continuing with his involvement in companies Andreessen has invested in, Andreessen often advises leaders of companies his firm has holdings with such as Mark Zuckerberg of Facebook and Mark Pingus of Zynga.
Here are some of the companies Andreessen serves on the board of directors with:
Facebook
Hewlett-Packard Enterprise
Kno
Stanford Hospital
Bump Technologies
Meta Platforms
Anki
Oculus VR
OpenGov
Dialpad
TinyCo
LinkedIn
CollabNet
Asana
What is Marc Andreessen Known For?
Mosaic/Netscape
Andreessen and Eric Bina are responsible for the creation of Mosaic and Mosaic Communications Corporation which later was renamed Netscape and Netscape Communications Corporation. This was one of the first web browsers to bring a user-friendly interface and graphic improvements. Mosaic was launched in 1993. The University of Illinois claimed that Andreessen and Bina stole Mosaic from the college. To resolve the dispute, Andreessen renamed the web browser Netscape and made a financial settlement with the University of Illinois.
Netscape went on to become the most popular web browser used by the internet community. It continued its success until Netscape was sold to AOL for $4.3 billion.
Silicon Valley Kingmaker
Andreessen and his longtime partner, Ben Horowitz, are known as the Silicon Valley Kingmakers and some of the most influential angel investors in the tech industry. Throughout their careers, these two men innovated the technology of the time and made the investments necessary to push the world forward into accepting the world wide web.
While the investment firm Andreessen Horowitz wasn't formed until 2009, Andreessen had already been a successful and prolific angel investor since 2005. The investment holdings allow Andreessen to be a large influence on the technology industry by giving him the influence of each company's board of directors and even direct relationships with their CEOs.
Here are some companies Andreessen Horowitz has invested in:
Meta Platforms, formerly Facebook
LinkedIn
Hewlett-Packard Enterprises
Kno
Stanford Hospital
Bump Technologies
Anki
OpenGov
Dialpad
TinyCo
Oculus VR
Asana
CollabNet
Foursquare
GitHub
Pinterest
Twitter
Marc Andreessen: Marriage, Divorce, Children, and Personal Life
Net Worth
According to Forbes's real-time indicator for net worth, Marc Andreessen is currently evaluated at $1.6 billion.
Marriage
Andreessen married Laura Arrillaga in 2006. She is the daughter of the real estate mogul John Arrillaga. Arrillaga is often credited with the creation of the modern Silicon Valley office layout. According to his profile in the New Yorker, Andreessen met his wife at a New Year's Eve party hosted by a prominent investor in eHarmony. Laura is an author and philanthropist. The addition of Andreessen to the Arrillaga family was a perfect fit for the influential Arrillaga house.
Children
The Andreessen couple became a family with their one and only child, John Andreessen.
Marc Andreessen: Awards and Achievements
MIT Technology Review TR35 and TR100
Andreessen is recognized by the editors of Technology Review as a technologist under 35 who actively changed the world at 28 years old. He was also listed in the TR100 which is the Technology Reviews list of 100 brilliant young innovators whose ideas will change the world.
World Wide Web Hall of Fame
Marc Andreessen has been inducted into the internet hall of fame for his software engineering contributions with Mosaic and his influence over the technology industry as an investor and advisor.
CNET's 2011 Most Influential Investor
In 2011, CNET named Marc Andreessen as the No. 1 ranked influential investor alongside his life-long partner Ben Horowitz.
Queen Elizabeth Prize for Engineering
In March 2013, Andreessen was one of five Internet pioneers given the first Queen Elizabeth Prize for Engineering in recognition of outstanding advances in engineering that have changed the world.
Included in "Time 100"
In 2012, Andreessen was added to Time Magazine's list of the 100 most influential people in the world.
Marc Andreessen Published Works and Books
"Technology Saves the World"
"Carta"
"Bio Eats World: The Cost Disease in Healthcare"
"Bio Eats World: It's Time to Build in Healthcare"
"Applied Intuition Series C"
"Marc Andreessen On Productivity, Scheduling, Reading Habits, Work, and More"
"It's Time to Build"
"Investing in Roblox"
"Anduril"
"Applied Intuition Series B"
"The Pmarca Guide to Startups"
Marc Andreessen Quotes
"There are people who are wired to be skeptics and there are people who are wired to be optimists. And I can tell you, at least from the last 20 years, if you bet on the side of the optimists, generally you're right."
"My goal is not to fail fast. My goal is to succeed over the long run. They are not the same thing."
"All's fair in love, war, and ride-sharing."
"Innovation accelerates and compounds. Each point in front of you is bigger than anything that ever happened."
"Over the next 10 years, I expect many more industries to be disrupted by software, with new world-beating Silicon Valley companies doing the disruption in more cases than not."
"A lot of things you want to do as part of daily life can now be done over the Internet."
"Most of the big breakthrough technologies/companies seem crazy at first: PCs, the internet, Bitcoin, Airbnb, Uber, 140 characters. It has to be a radical product. It has to be something where, when people look at it, at first they say, 'I don't get it, I don't understand it. I think it's too weird, I think it's too unusual."
"The smartphone revolution is under-hyped, more people have access to phones than access to running water. We've never had anything like this before since the beginning of the planet."
"At Microsoft, they all rock back and forth like Gates, they wear the same glasses, they have the same hairstyle. Maybe they grow them in tanks."
Up Next…
We have other great articles surrounding Silicon Valley and its leadership. Check these out!